This Rubber Ducky Tea Infuser Will Surely Put a Smile On Your Face Every Time You Make Tea
By Ryan on 04/27/2022 1:29 PM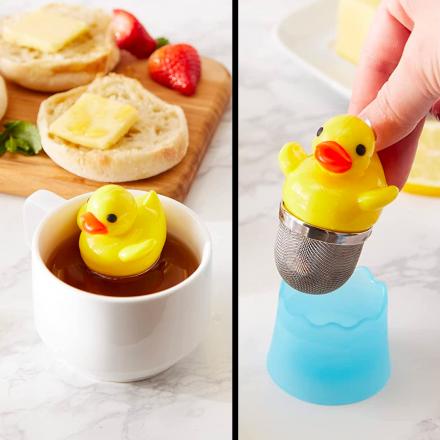 There's nothing we love more than a good quirky tea infuser, such was the case when we posted the shark fin tea infuser, the sloth tea infuser, and who could forget the poo tea infuser. This time we've come across a rubber ducky tea infuser! It'll make it look like your cup of tea has a ducky floating in it, meanwhile he's infusing your tea!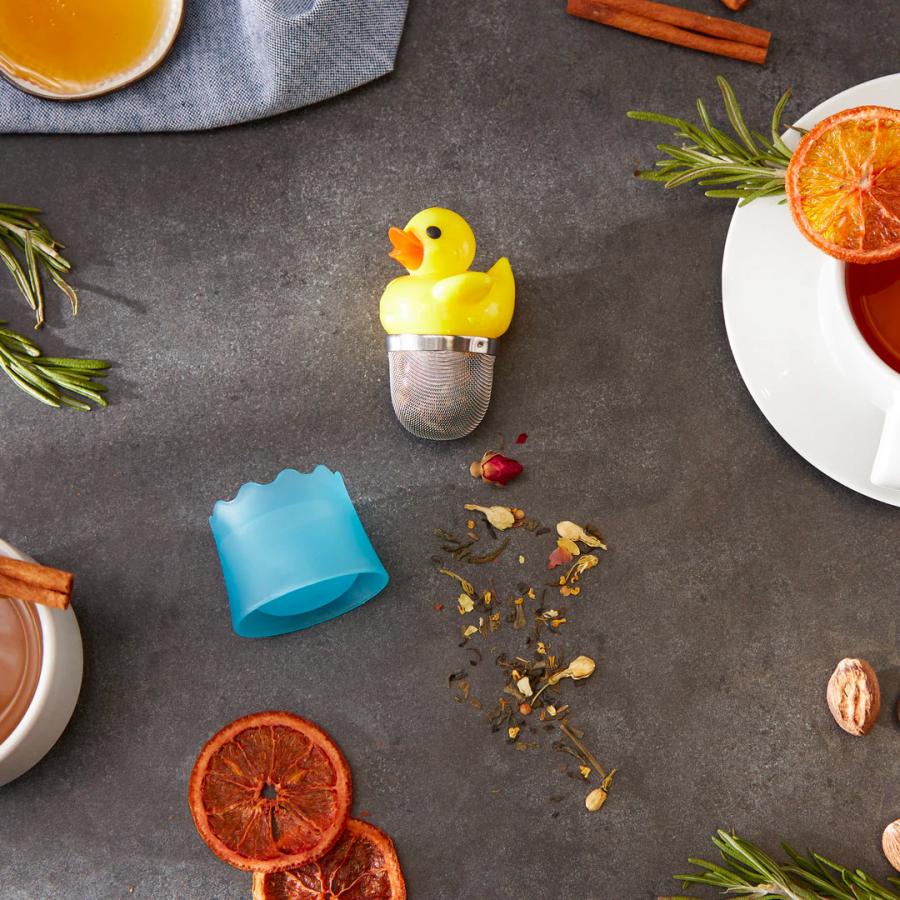 Sure to put a smile on your face every-time you use it, as well as for everyone else who sees it, the rubber ducky tea infuser features a screened cage where you can place your tea leaves.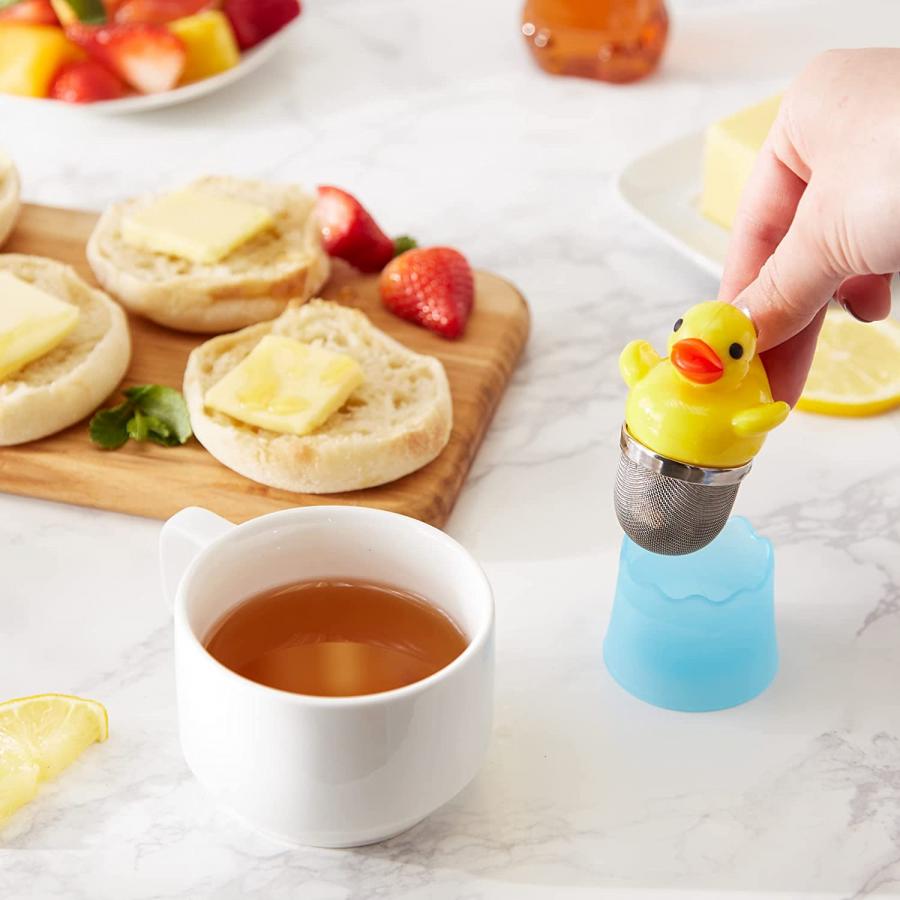 After inserting your tea leaves underneath the rubber ducky, just place him in your cup of hot water, and you'll have tasty tea in no time. Plus you get a quirky rubber ducky floating in your cup while you wait.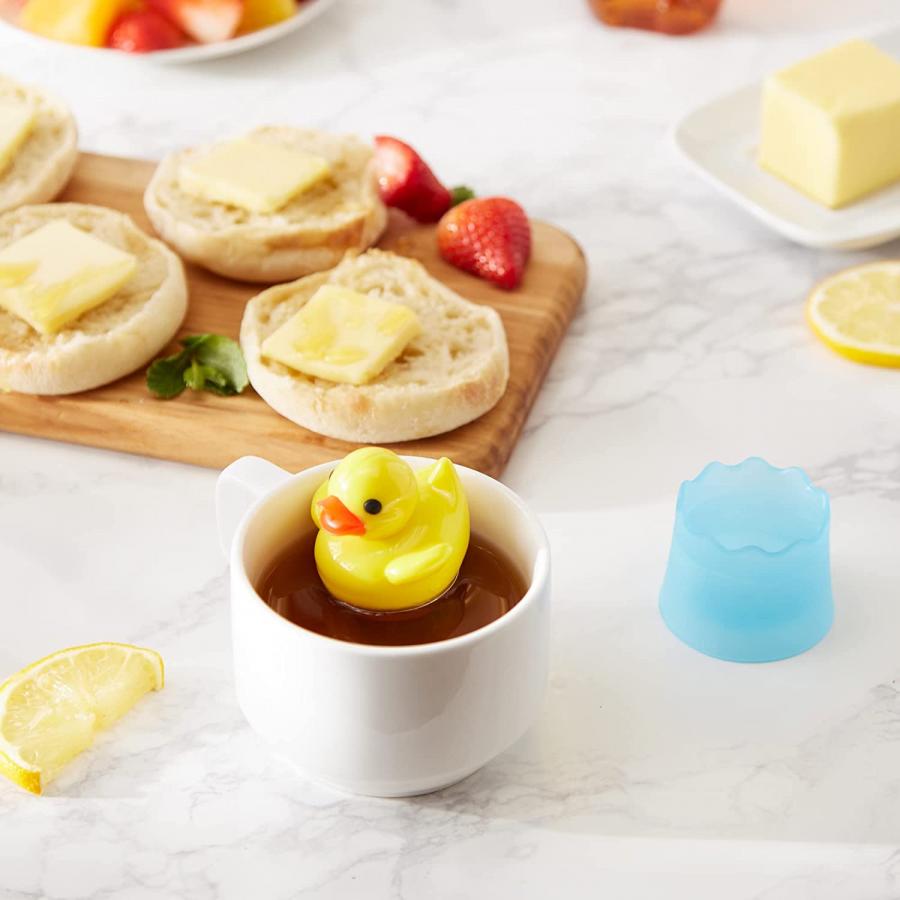 A perfect gift idea for any tea lover, the quirky rubber ducky tea infuser measures just a tiny 2 inches in diameter x 3.25 inches tall.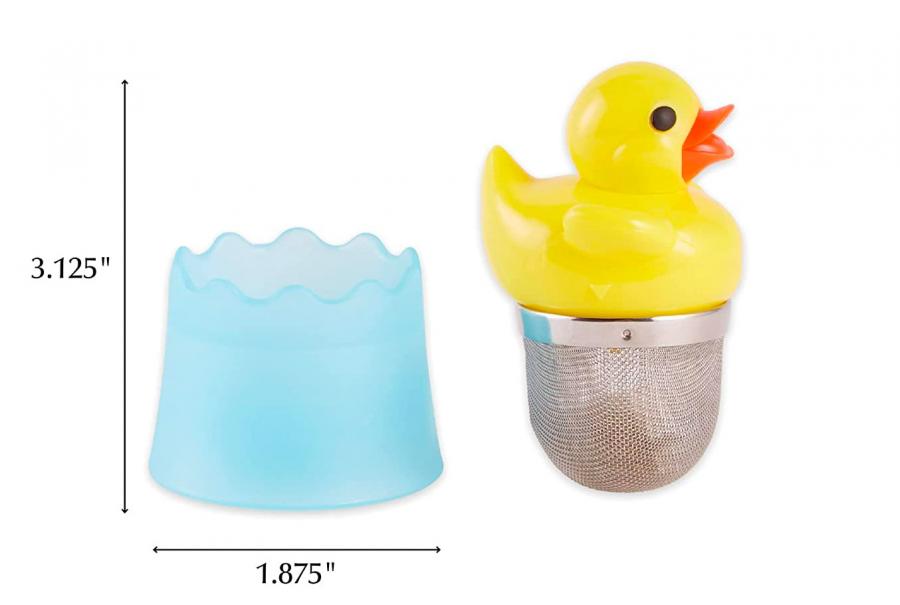 Just let the rubber ducky float in your cup and let him steep for however strong you like your tea.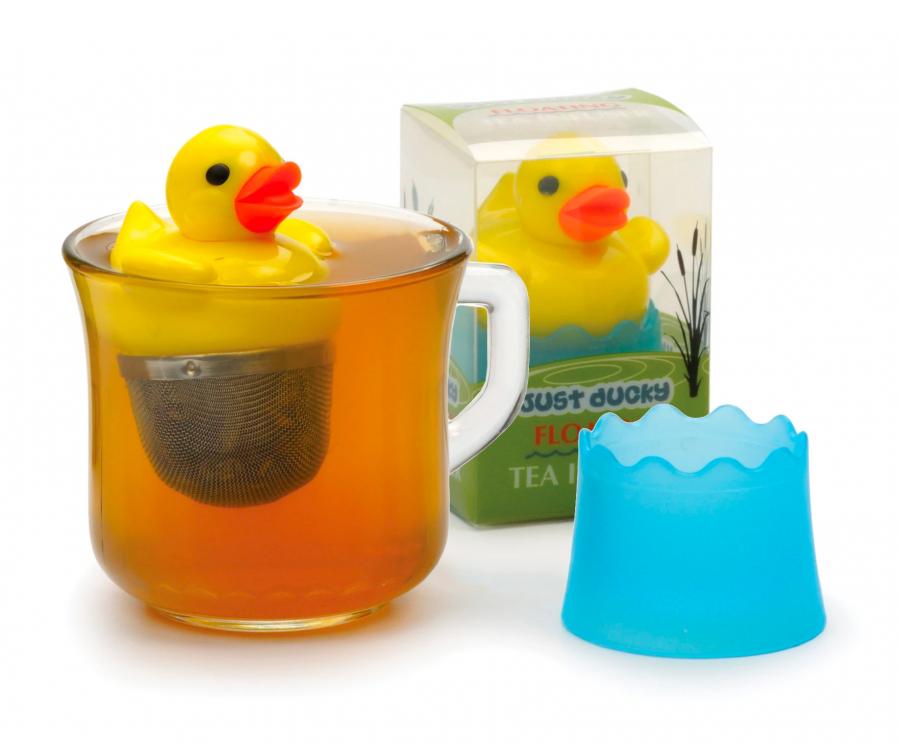 When you're done steeping your tea with the ducky, just remove him and place him back into the drip tray to prevent any mess!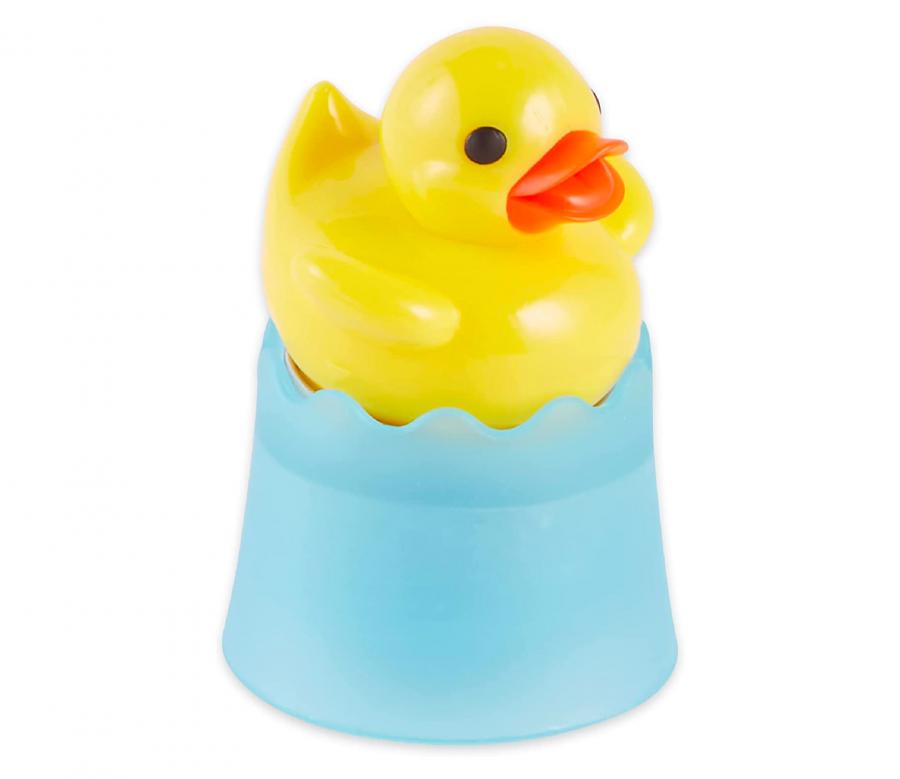 The ducky tea infuser is made from 18/8 stainless steel, and the ducky part is made from BPA-free plastic!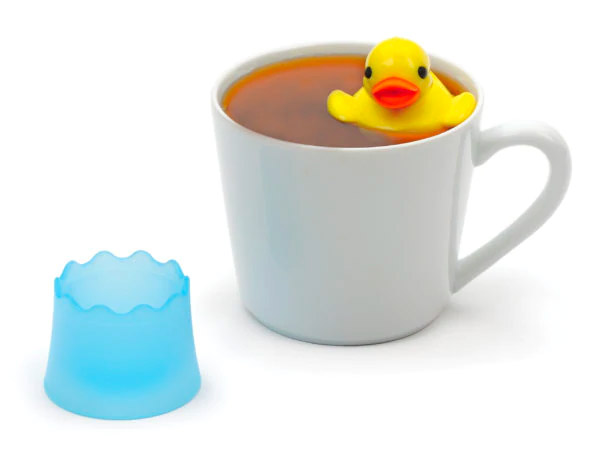 The ducky tea infuser is recommended to hand-wash only, and should be used with loose tea!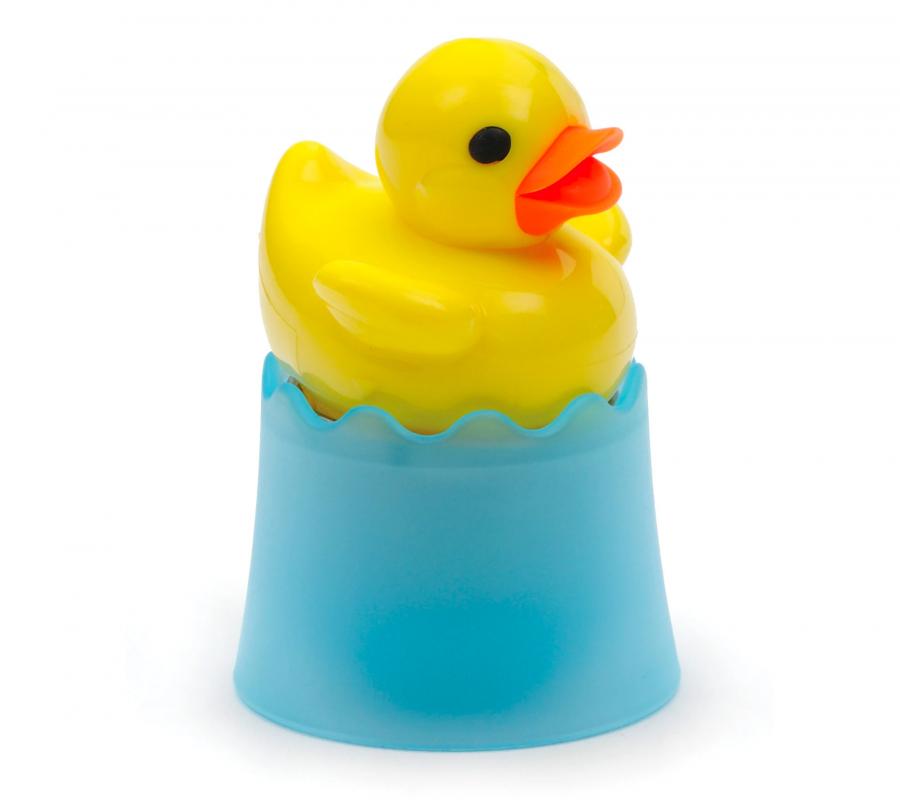 The ducky easily unscrews from the screen below to easily fill with your favorite tea leaves!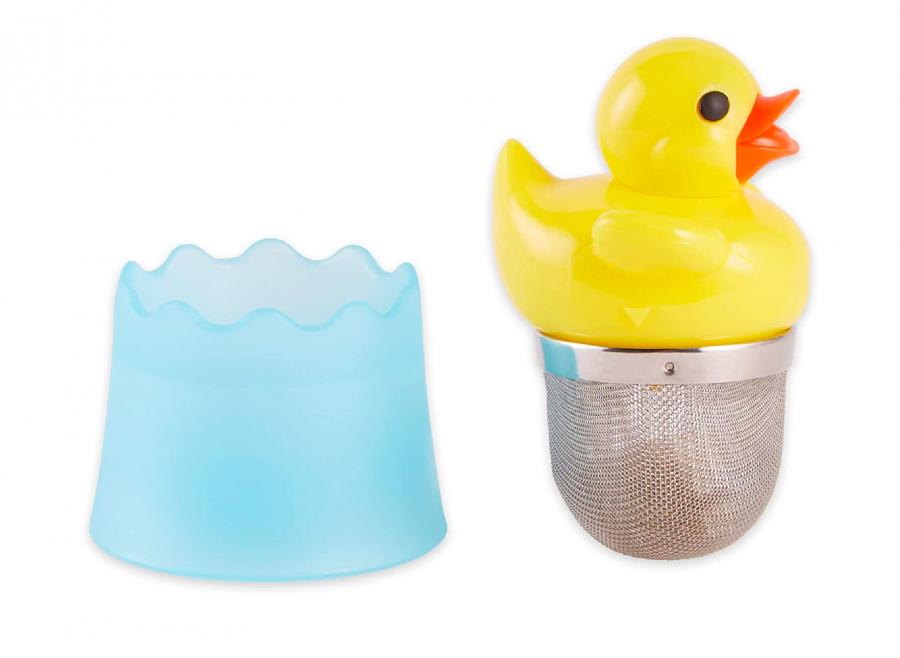 You can snag the rubber ducky tea infuser from Amazon for around $10 bucks!