This Brilliant New Cooler Lets You Tow It Behind Your Bicycle To Easily Haul It Anywhere
By Ryan on 01/16/2020 2:03 PM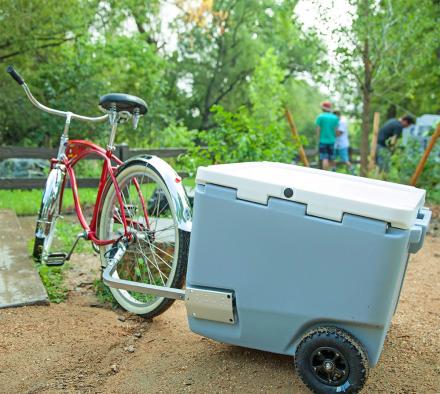 Is your current cooler lacking some get up and go? Most of them are. Coolers are great to pack in the truck and take with you, but by themselves, they aren't very mobile. You put them in your car or truck, get to your destination and take them out again and have to drag them or haul them to your final destination. Well, the Rovr Roller Cooler is here to change all of that. It's a cooler with a ton of cool features that even lets you tow it behind a bike.

Find more accessories for the bicycle cooler here
Whether you're camping, tailgating or having a nice relaxing day at the beach, this cooler packs in all of the features that you need. It features up to 10-day ice retention, is durable, and super versatile thanks to those puncture resistant tires, it even has its own deep freeze dry bin, and the durable aluminum handle makes it super easy to move by hand too.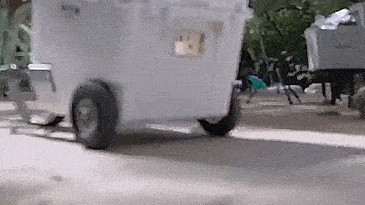 The bicycle towable cooler even has a wagon bin that pops up on the top of the cooler to give a ton of extra storage space. It's like putting an entire storage bin right onto your cooler. It's perfect to easily carry all of your stuff to your destination like chairs, tents or blankets, without the need to make a second trip back to the car or your bike.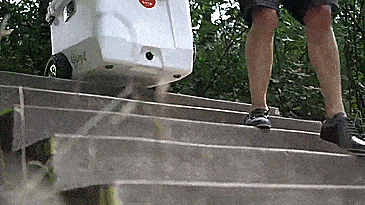 The Rovr bicycle towable cooler has a bunch of anchor points on it where you can attach a bunch of different cool accessories, such as a cutting board, cup holders, or a stash bag. There's also lock points to secure it closed with a lock, a fast-flow drain plug, and an air-tight gasket that keeps the air out and keep the cold in.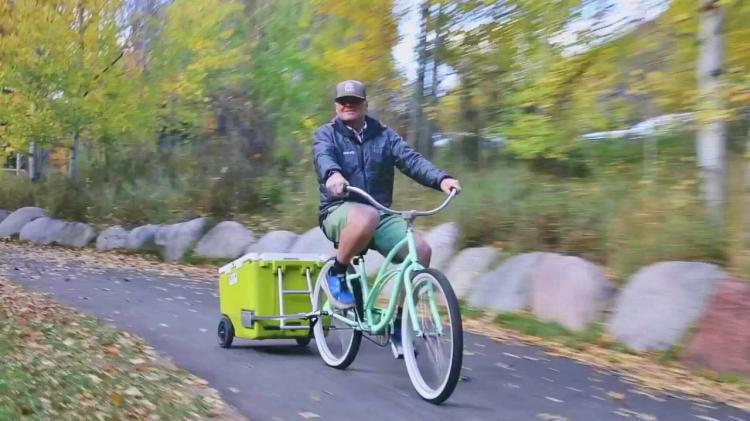 They really thought of everything when they designed this cooler. A separate kit attaches it to your bike for when you need to bring the party with you. You can get it in a 60, 80 or 85-quart capacity and you can choose from blue, green or orange colors to choose from.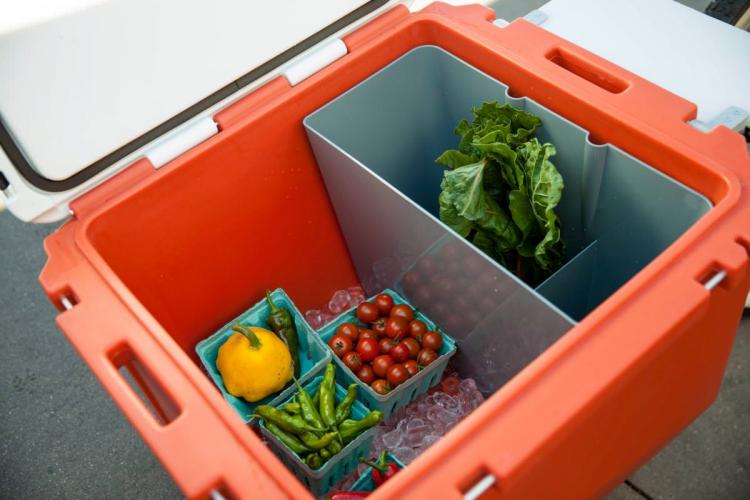 Check out the Rovr Roller Cooler in action via the video below.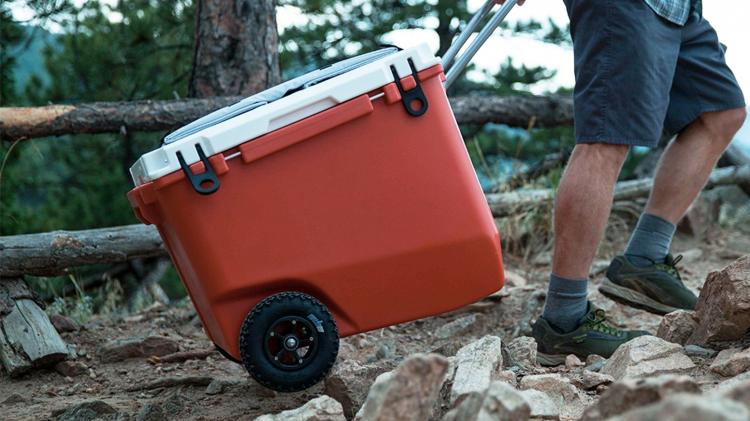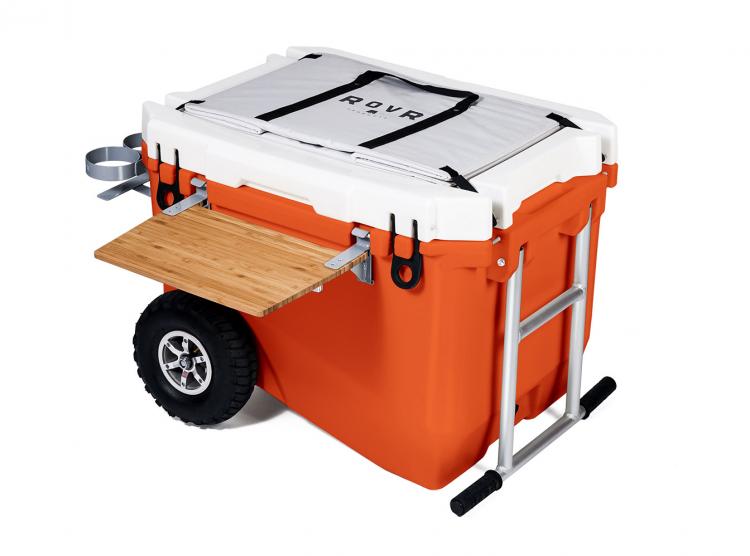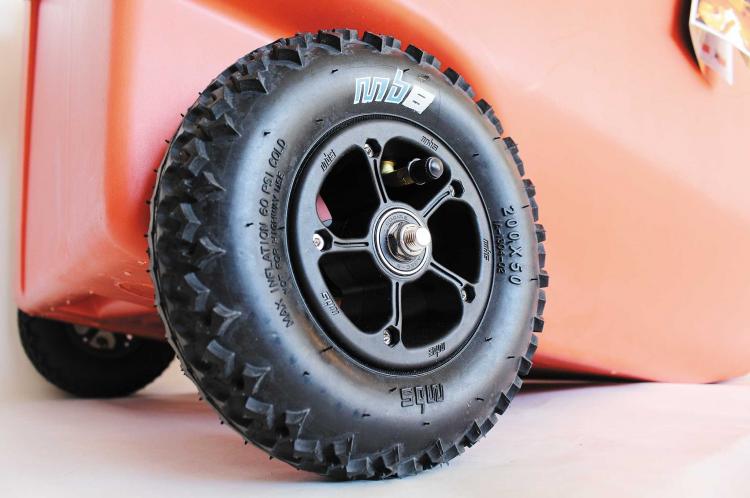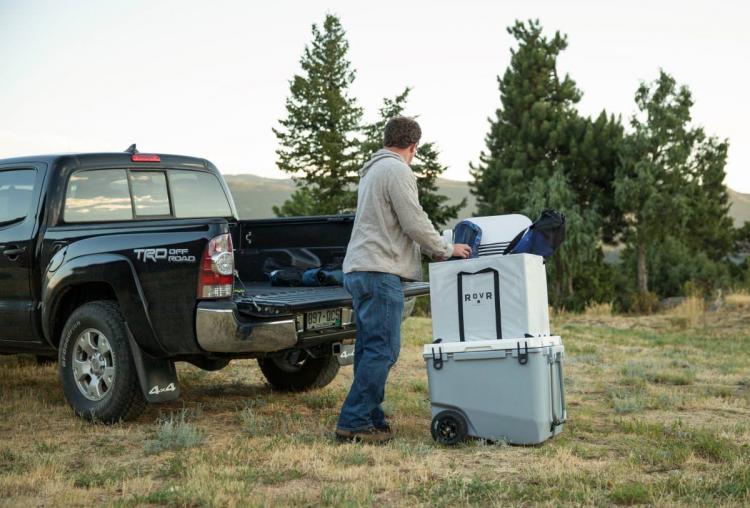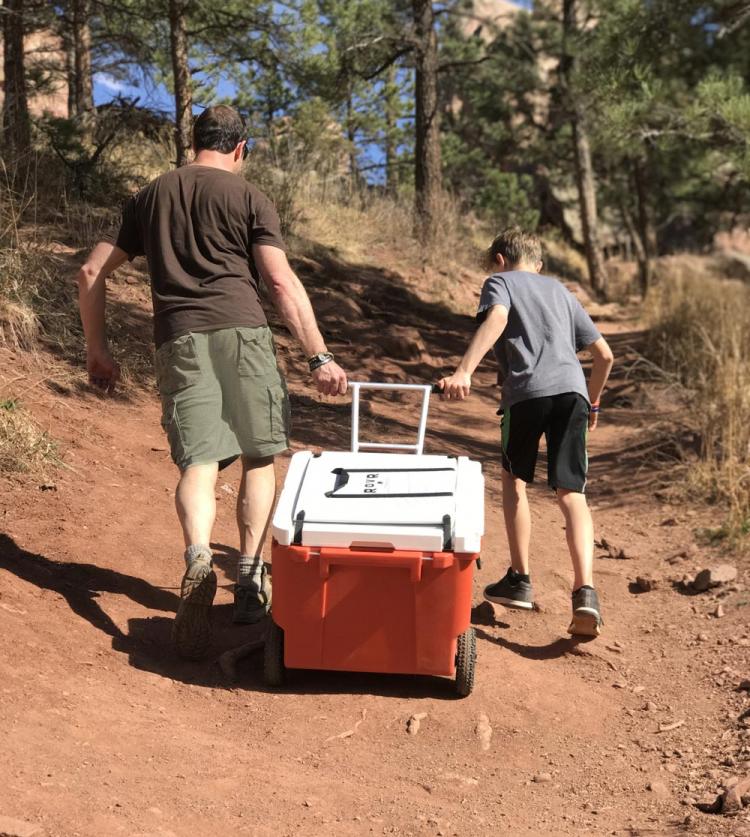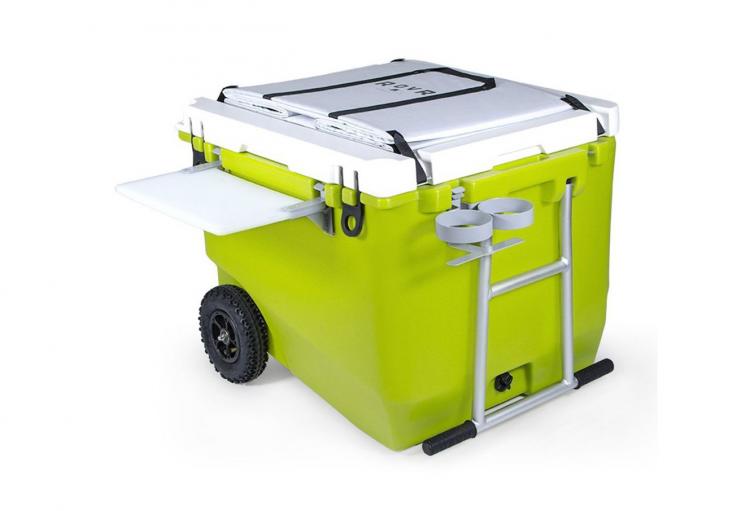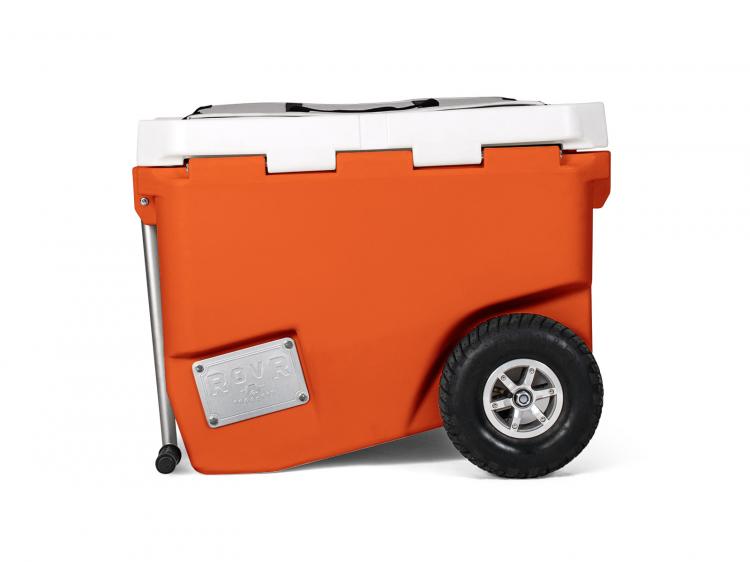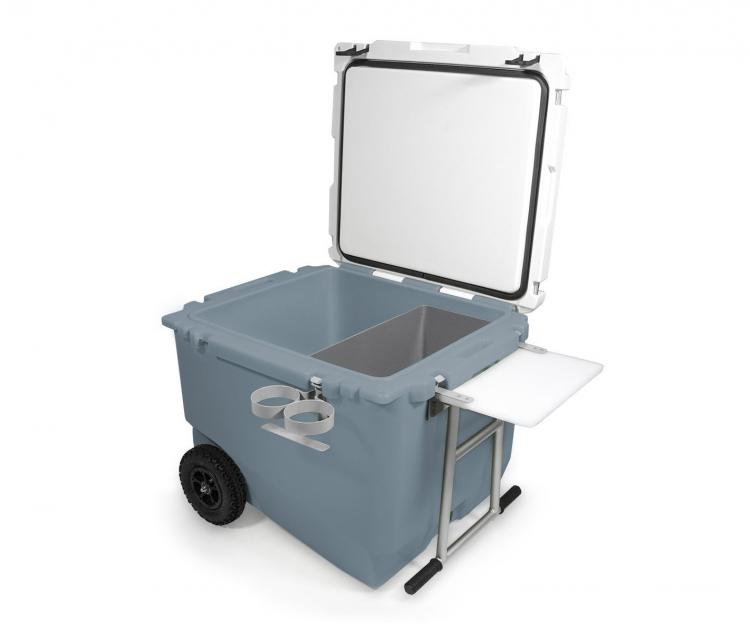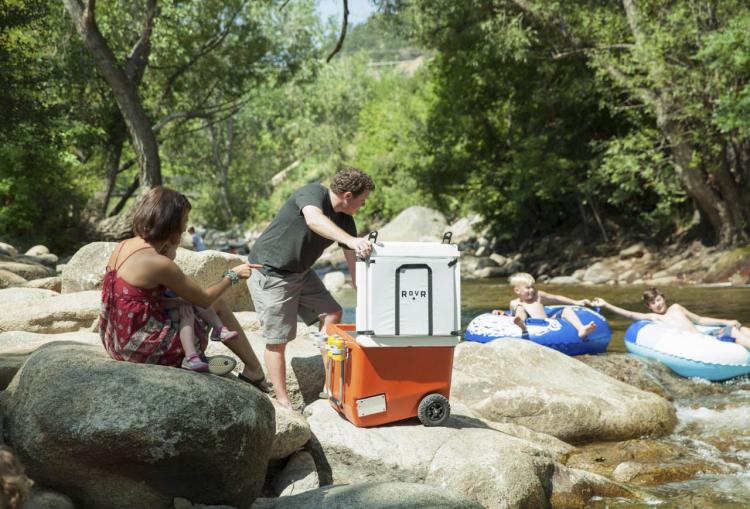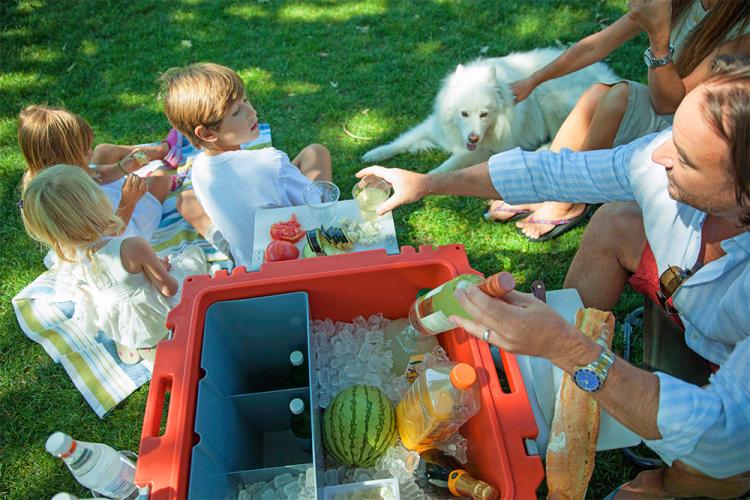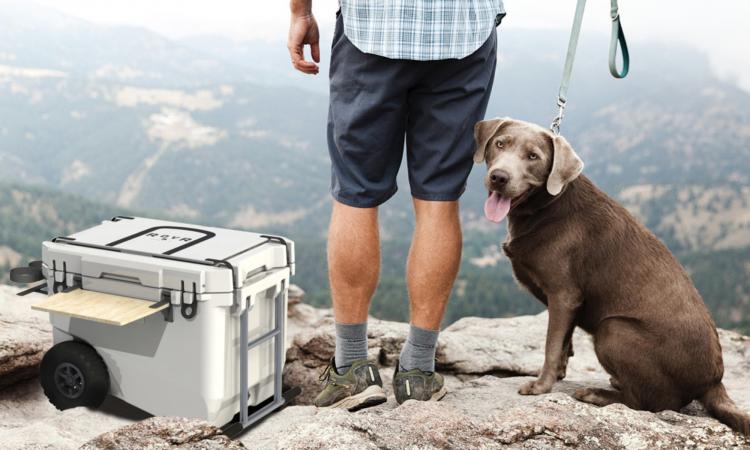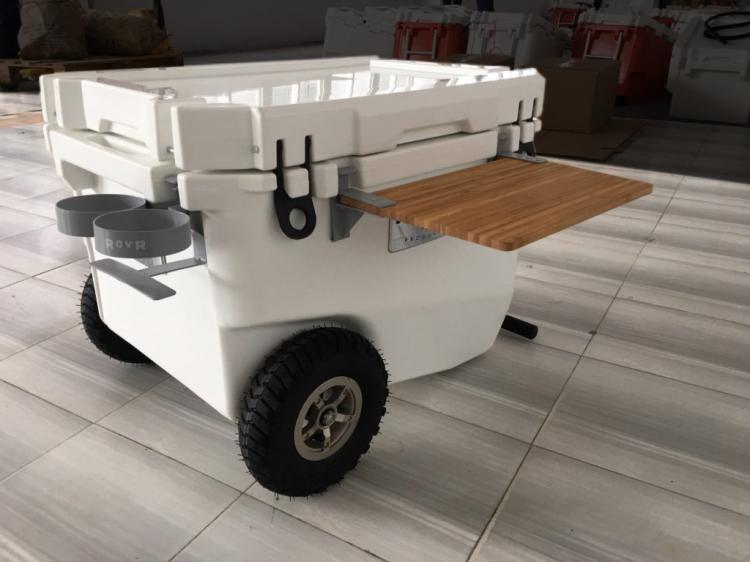 Subscribe To Our YouTube Channel