Incredible Rotating Circle Kitchen Is a Perfect Space-Saver For Tiny Homes
By Ryan on 02/03/2020 3:42 PM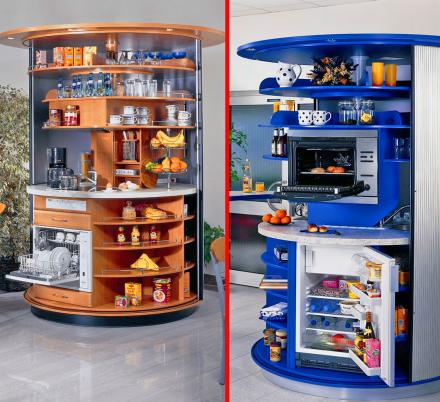 What's the one room that most likely takes up the most room out of any area of your home? Probably your kitchen. You need a dishwasher, refrigerator, microwave, stove, and plenty of storage space. But what if you could fit it all into one small rotating circle? Well, that's just what this company has done, and it's called the Circle Kitchen. It contains essentially everything you need in a kitchen, while taking up just a fraction of the space. It's the perfect way to save tons of space in tiny homes and apartments!
The Circle Kitchen is designed and created by the German company Compact Concepts, and it takes up just 19.375 square feet of space, whereas an average kitchen size will measure around 150 square feet. Retail prices for the circular kitchen will range severely depending on what kind of options you'd like inside from as cheap as $6,500 for just the basics, all the way up to $15,000 for every option in the book.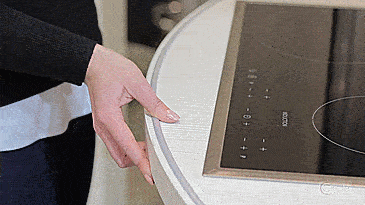 The unique rotating circle kitchen comes with an external door that wrap all the way around the kitchen area to keep it sealed off and locked when not in use. Just swing the doors open to reveal the incredible futuristic designed and space-saving kitchen. It essentially puts every piece of a modern kitchen right at your fingertips without having to walk anywhere, just give the counter a twist to access everything.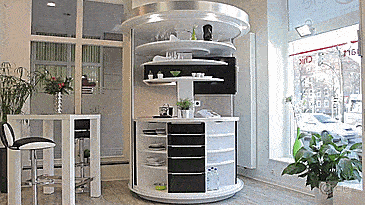 On the lower half the circle kitchen is a dishwasher, small refrigerator, and tons of storage space including cabinets, drawers, and open shelving. There's then a counter on top the lower half with a working sink, a working stove, and plenty of counter-top space for storing a coffee maker, and preparing meals.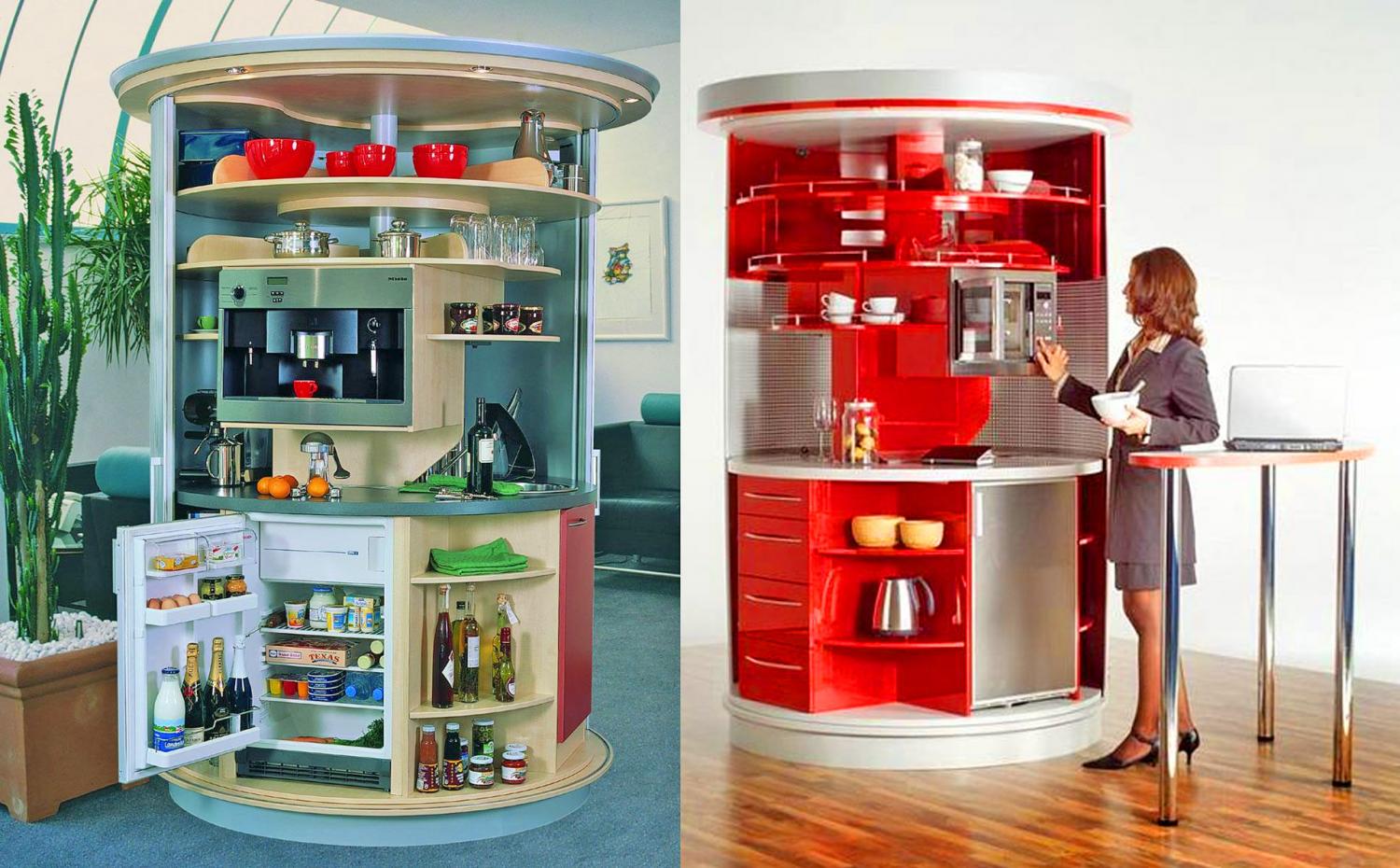 The top half of the circle kitchen contains plenty more storage space for glasses, dishes, a pantry area on the top shelf, and more. There's air-venting for the stove, a mounted oven, microwave, or latte machine depending on your preference, and each shelf has a guard so that nothing falls off while you're rotating the kitchen around. To offer an innovative, user friendly, space saving kitchen which includes all the characteristics of a traditional kitchen and more.
With the population of people raising at a steady pace the world must think 'compact' and green to save our planet give back what we took away. The clever kitchen design is a compact design which saves space and at the same time looks good and contains everything a kitchen needs and more. In this generation there is no room for "big is good", however "good things come in small packages" is the new generation of thinking.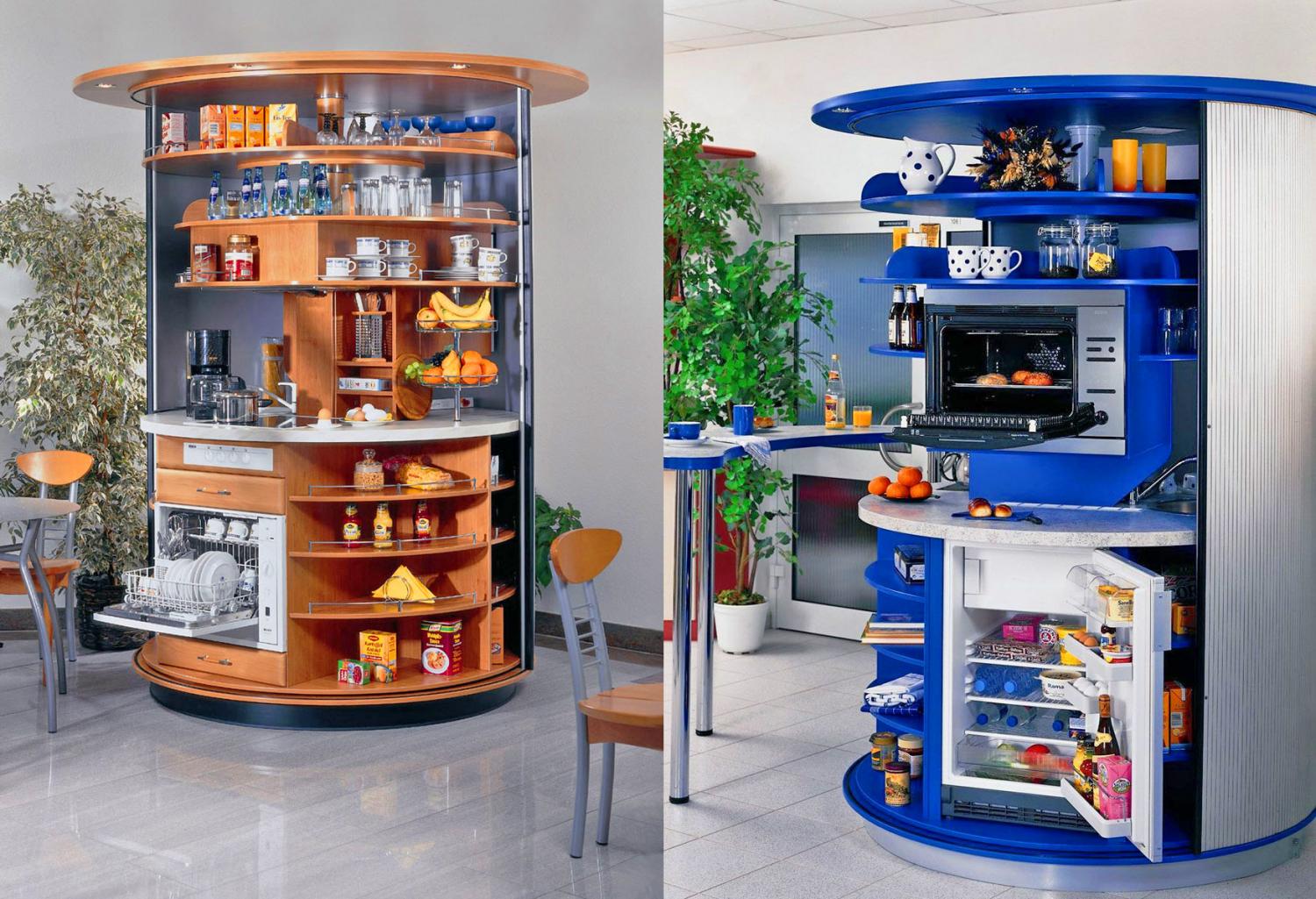 The winner of the Reddot Design award back in 2006, the circle kitchen is great for use in hotels, businesses, and even smaller homes and apartments. Best of all, instead of having to leave your kitchen behind when you move, this one you can take with you!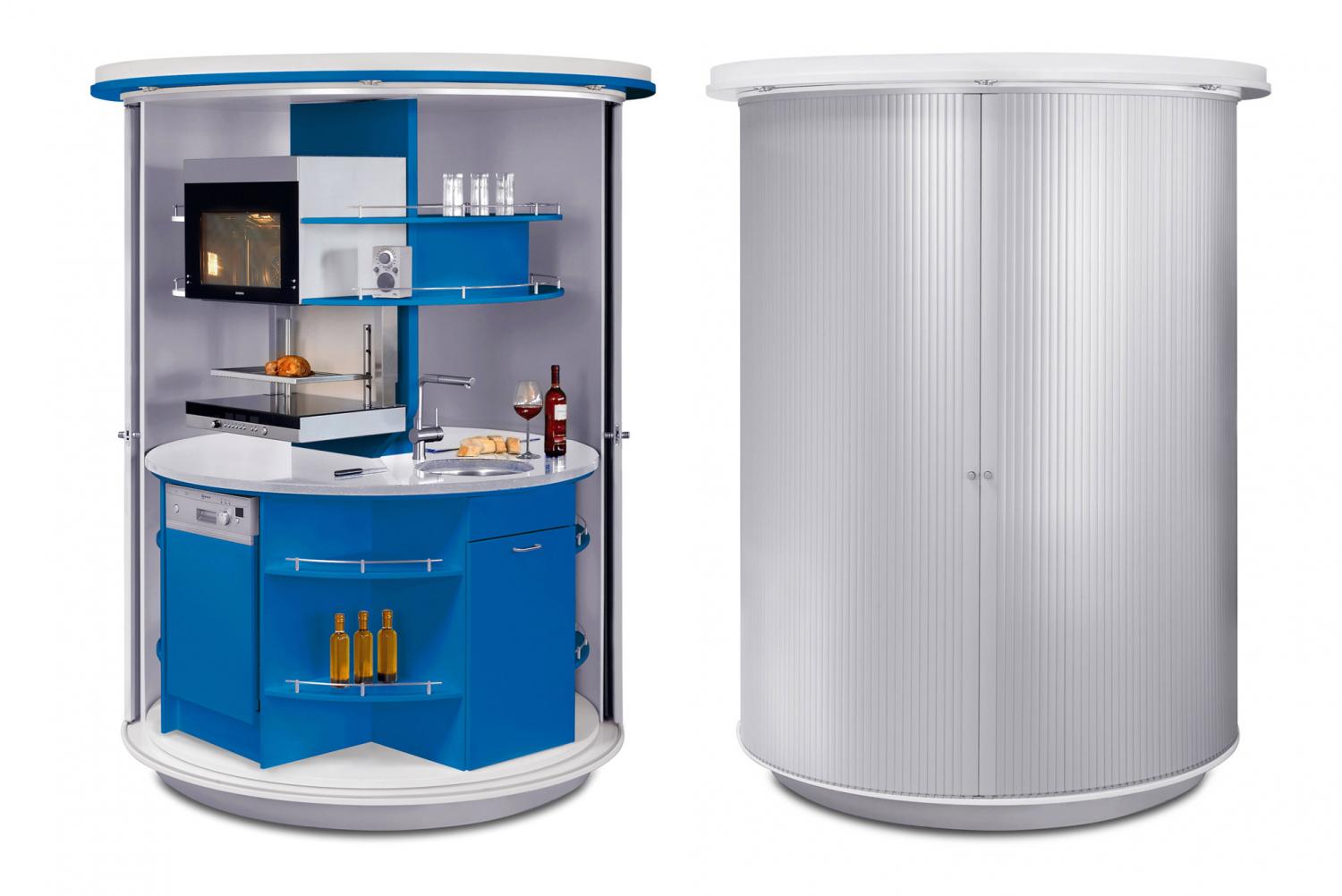 Through open style this kitchen concept is easily accessible and extremely user friendly. Deep cupboards and annoying doors in the way whilst working belong to the past. Appliances and kitchen contents are clearly visible. As this is a rotating kitchen, the complete work area may be reached from a sitting or standing position. Mobile and without alteration, the circular kitchen can easily be taken with you when relocating.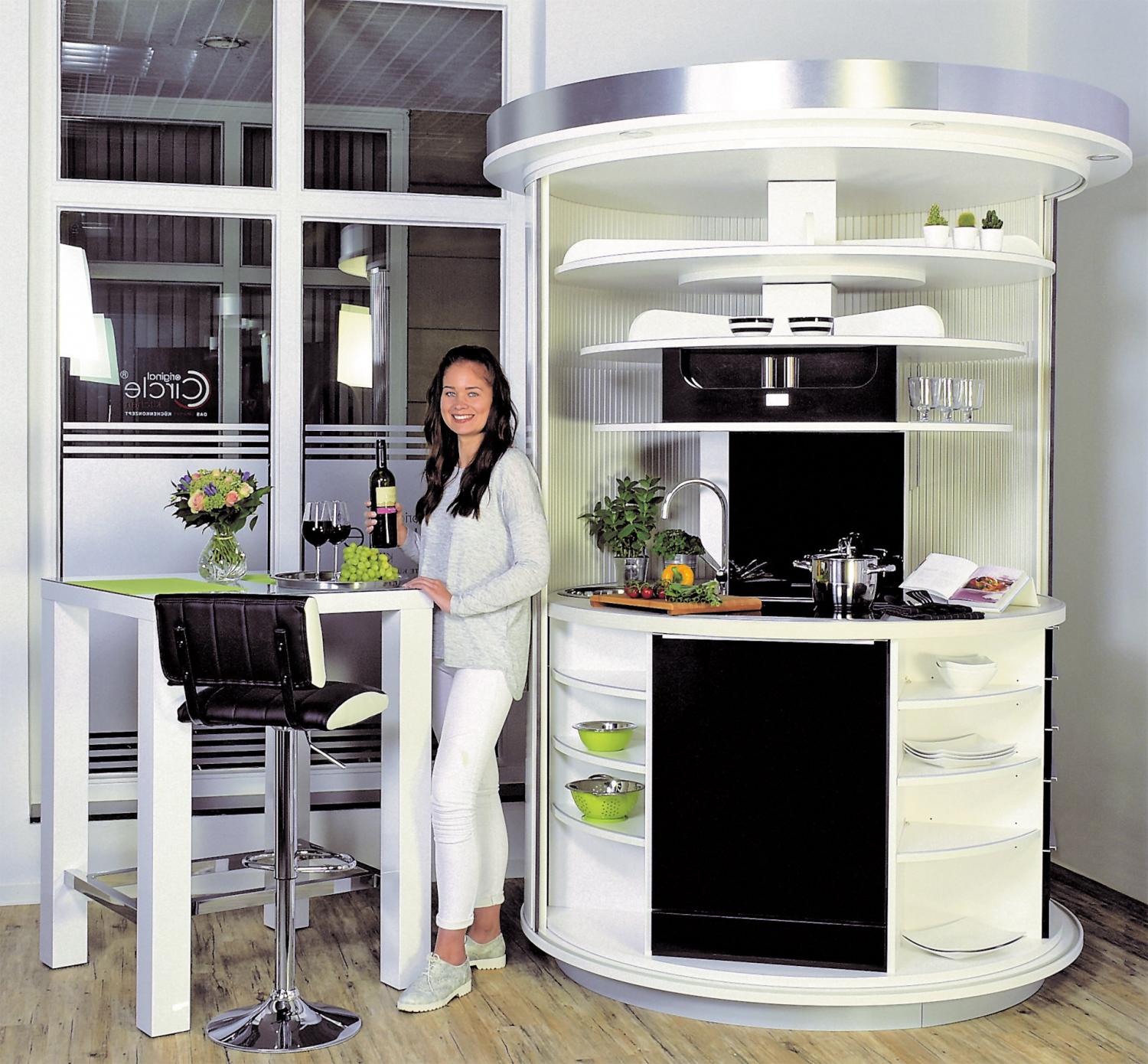 Check out the rotating circular kitchen in action via the video below.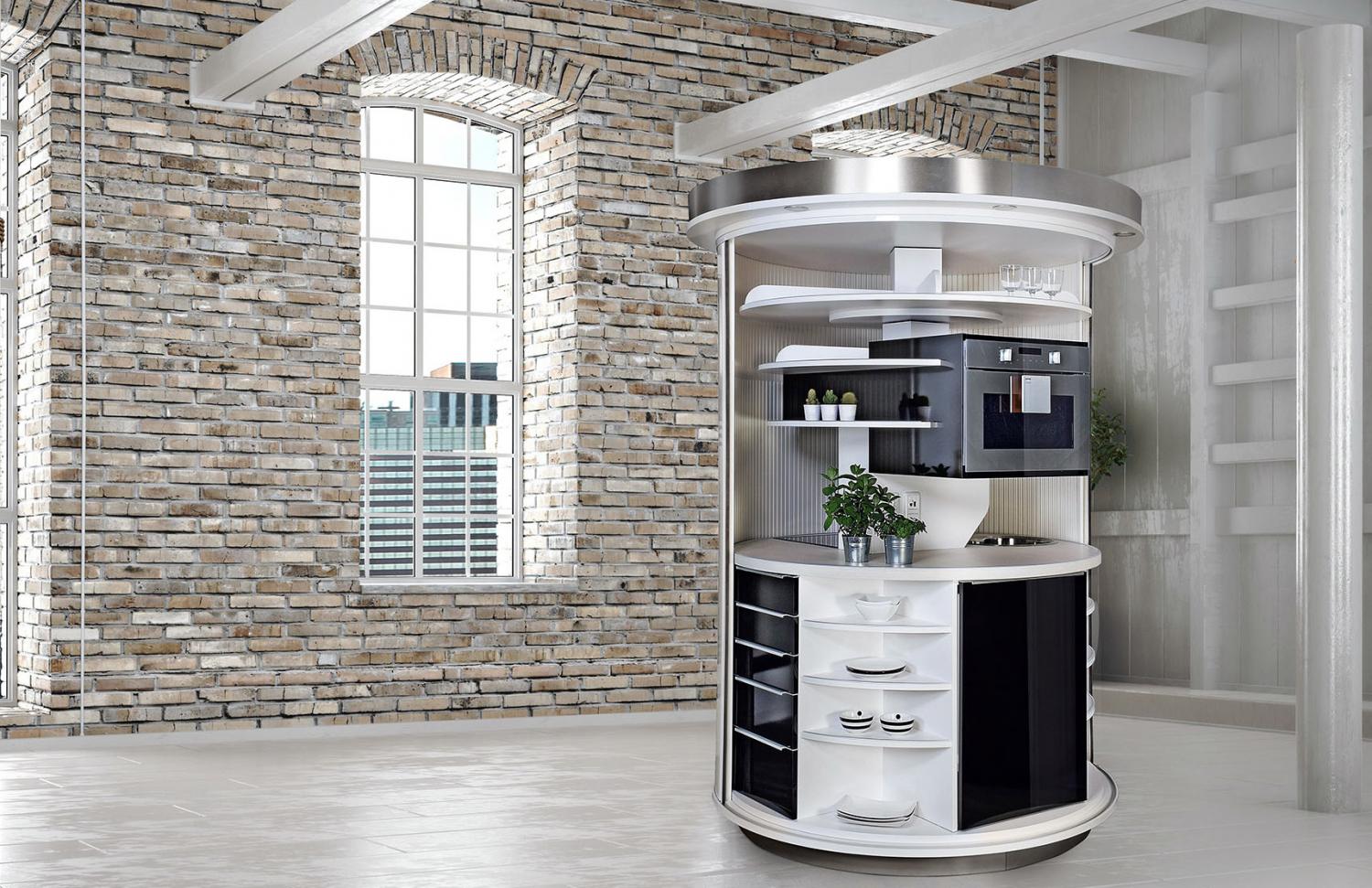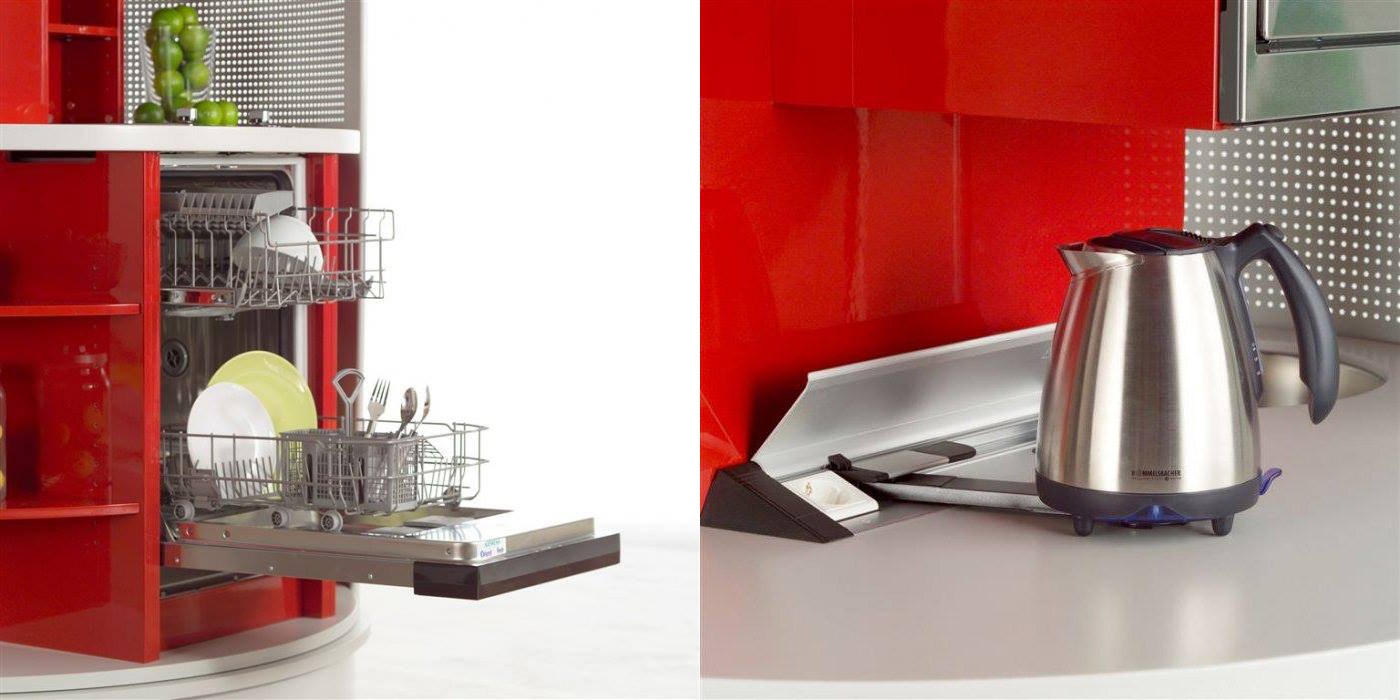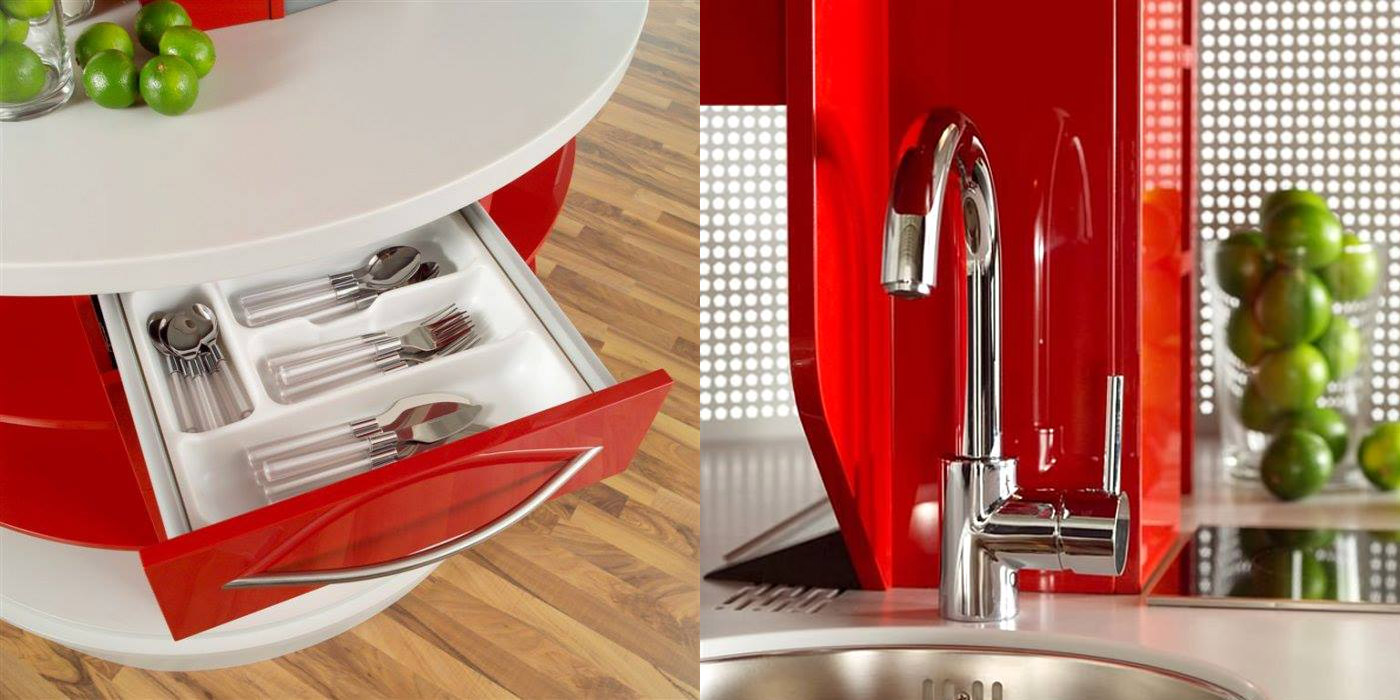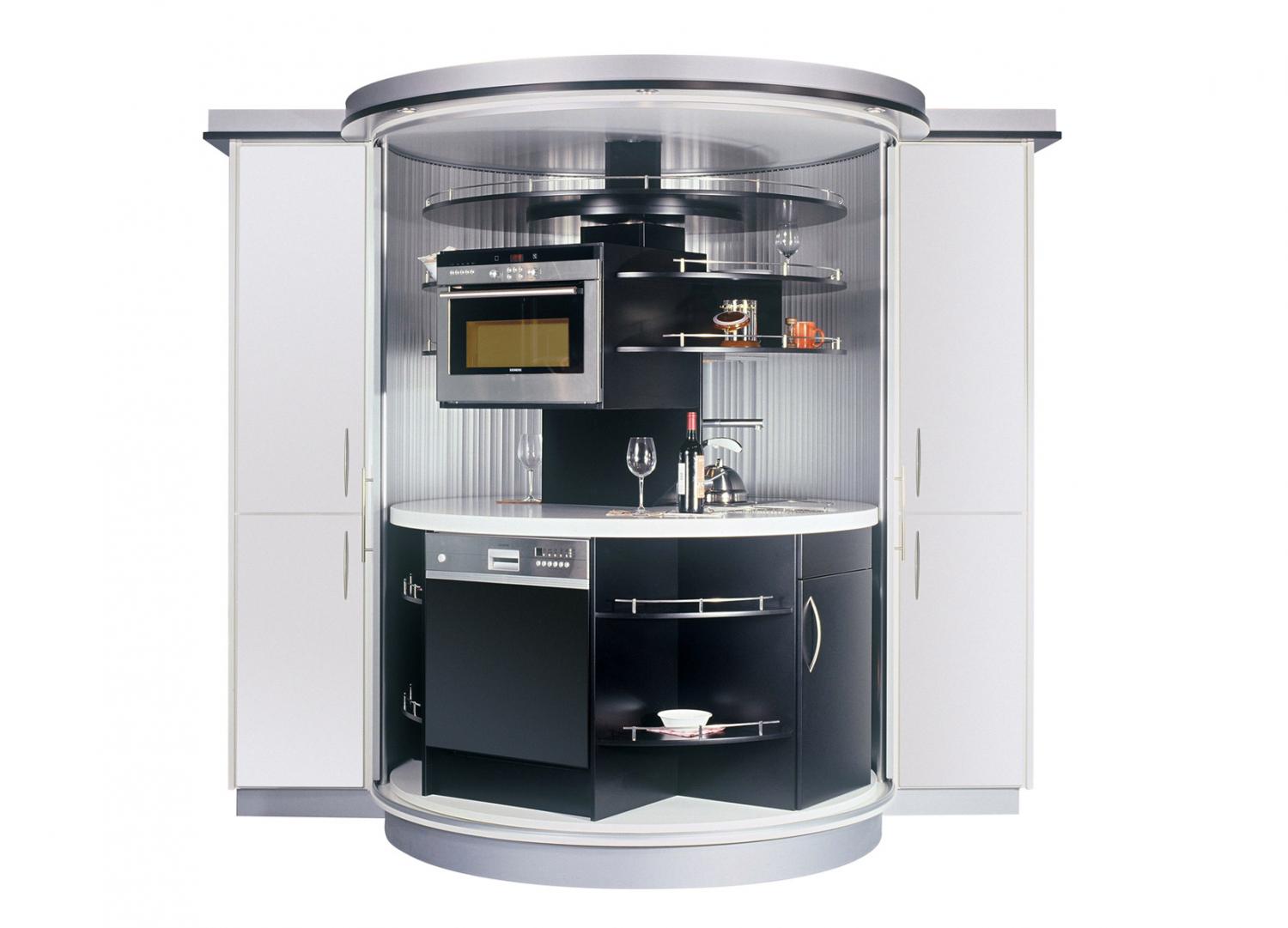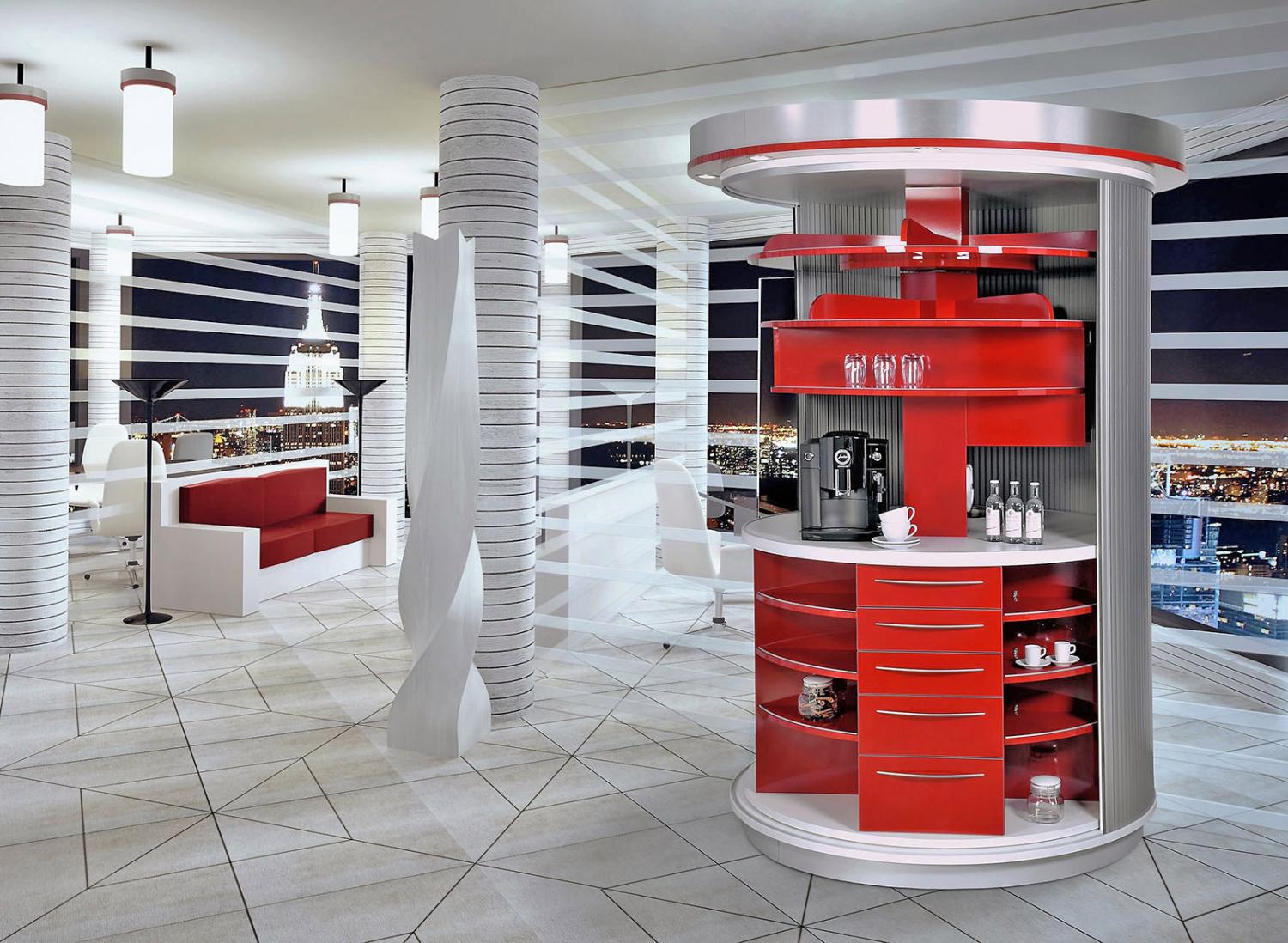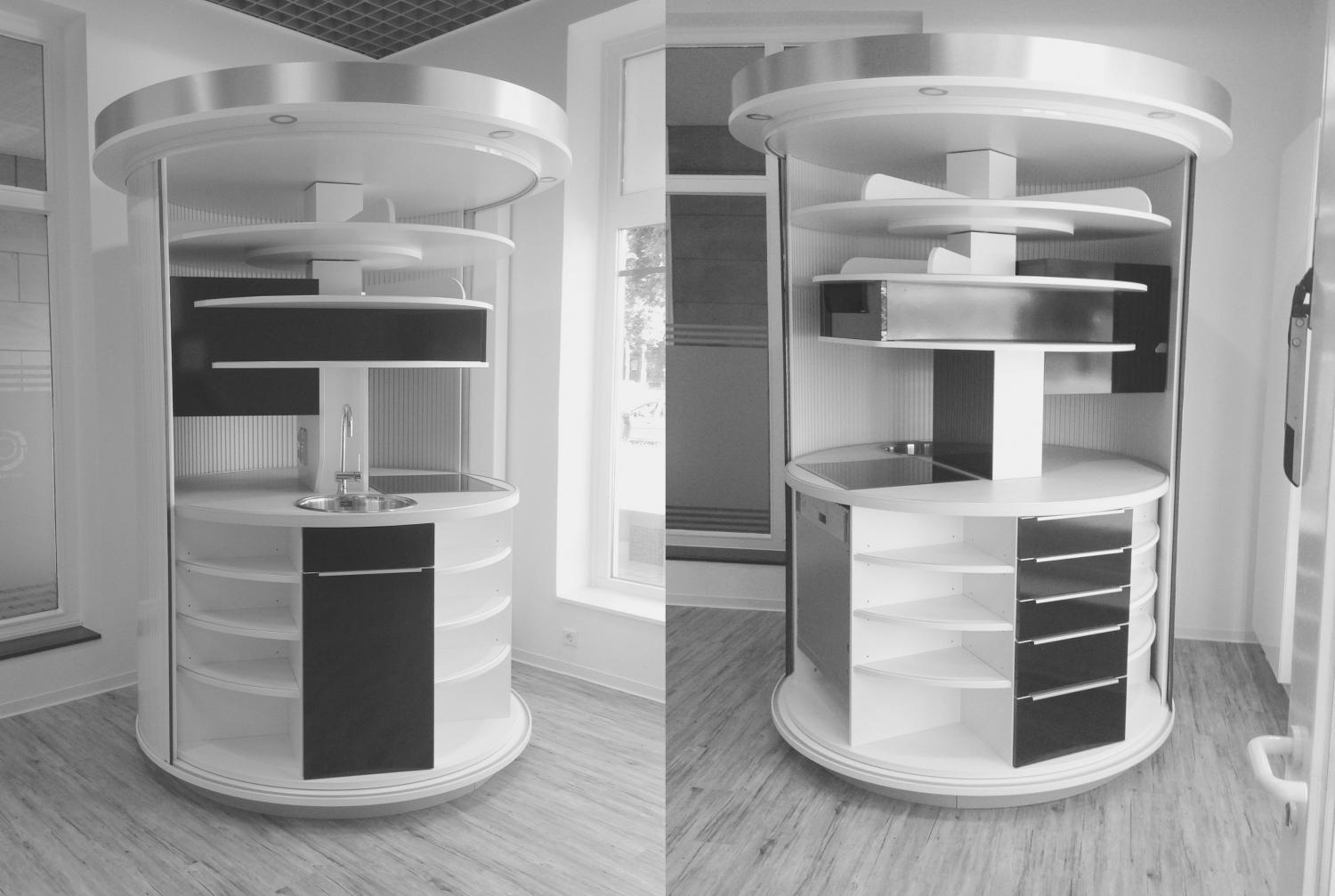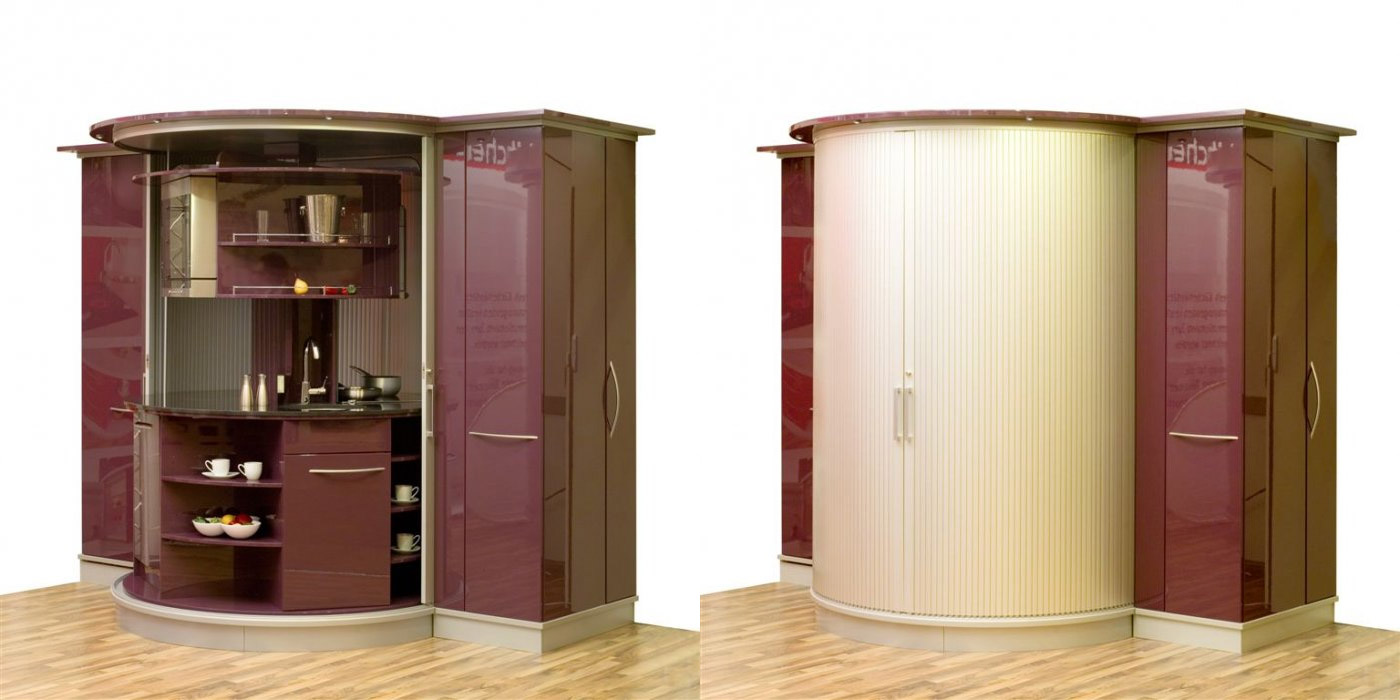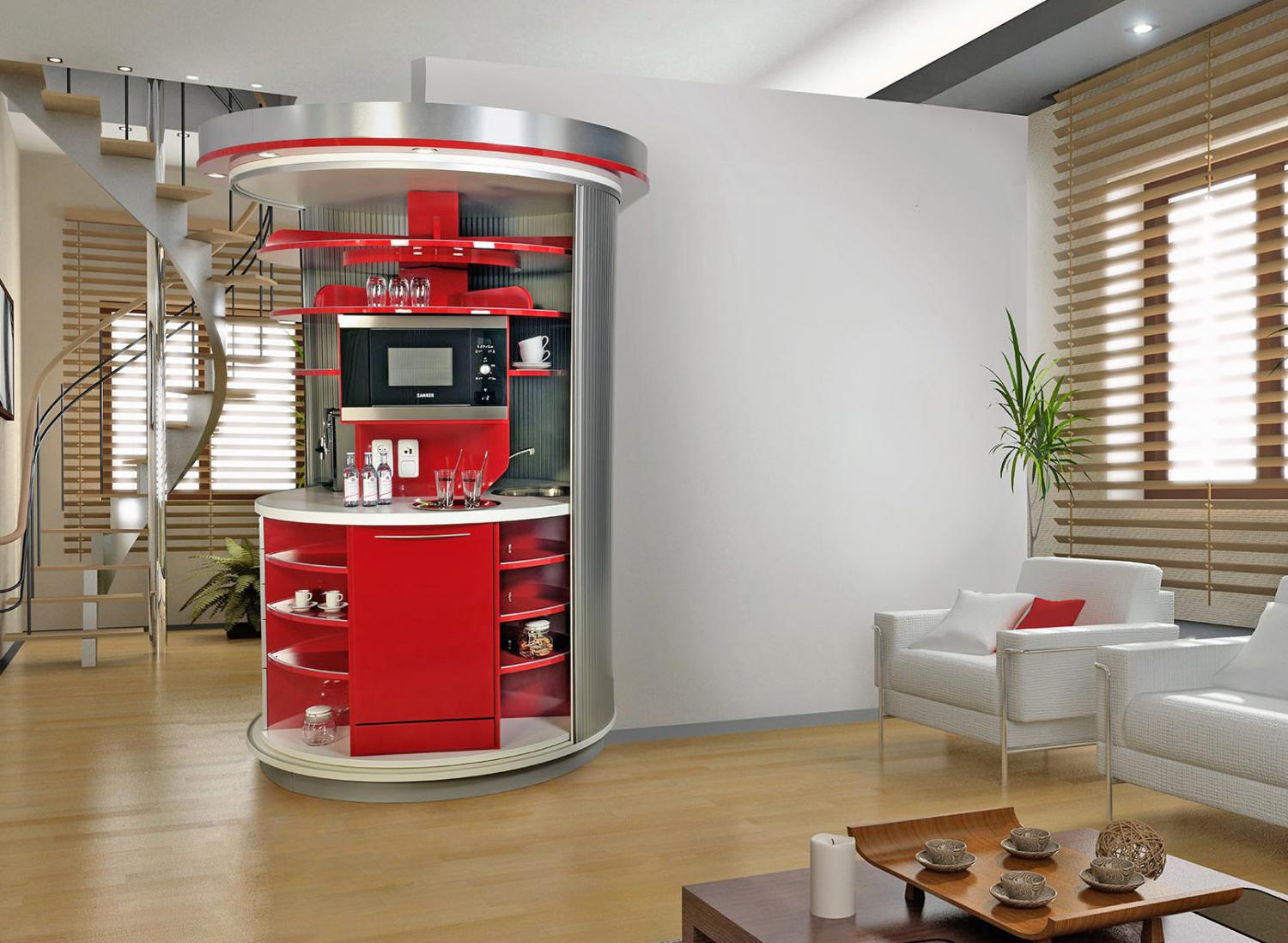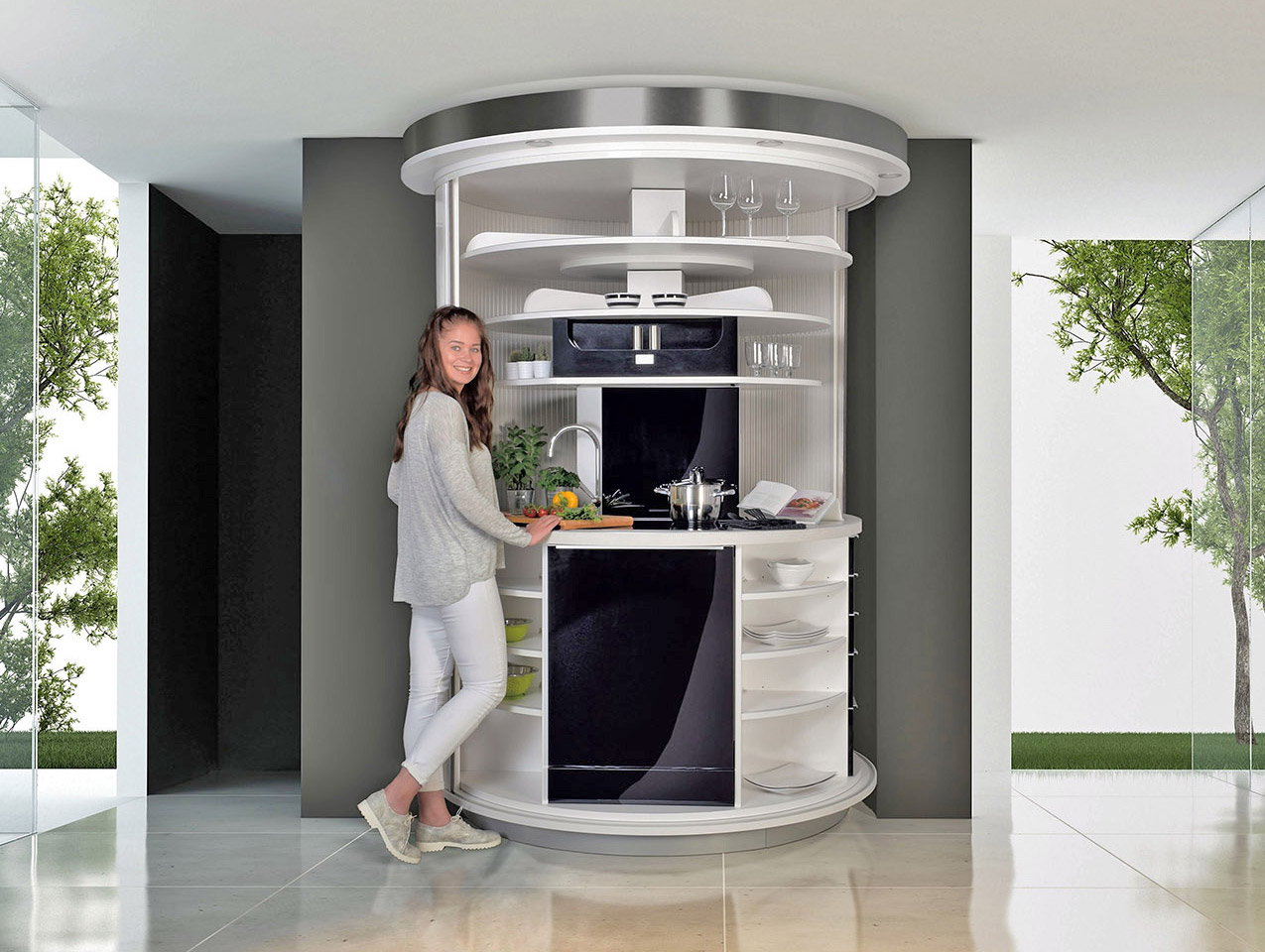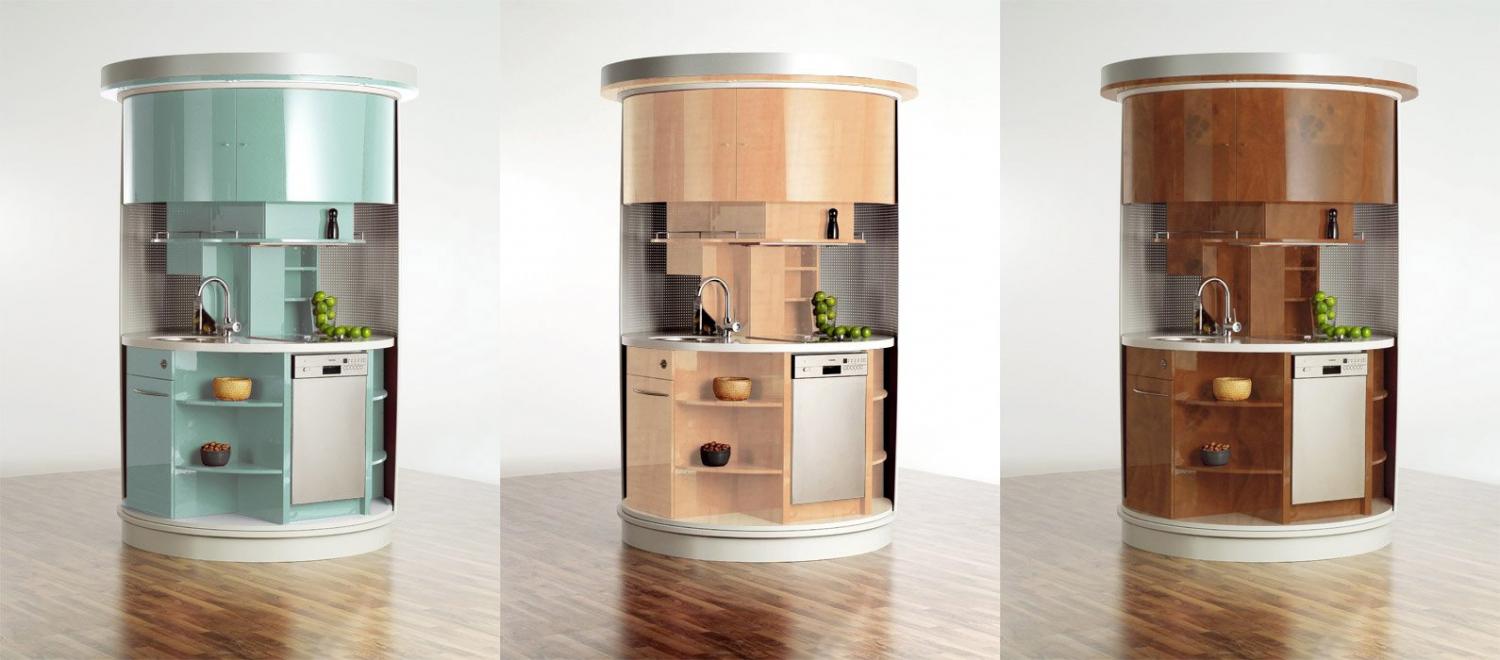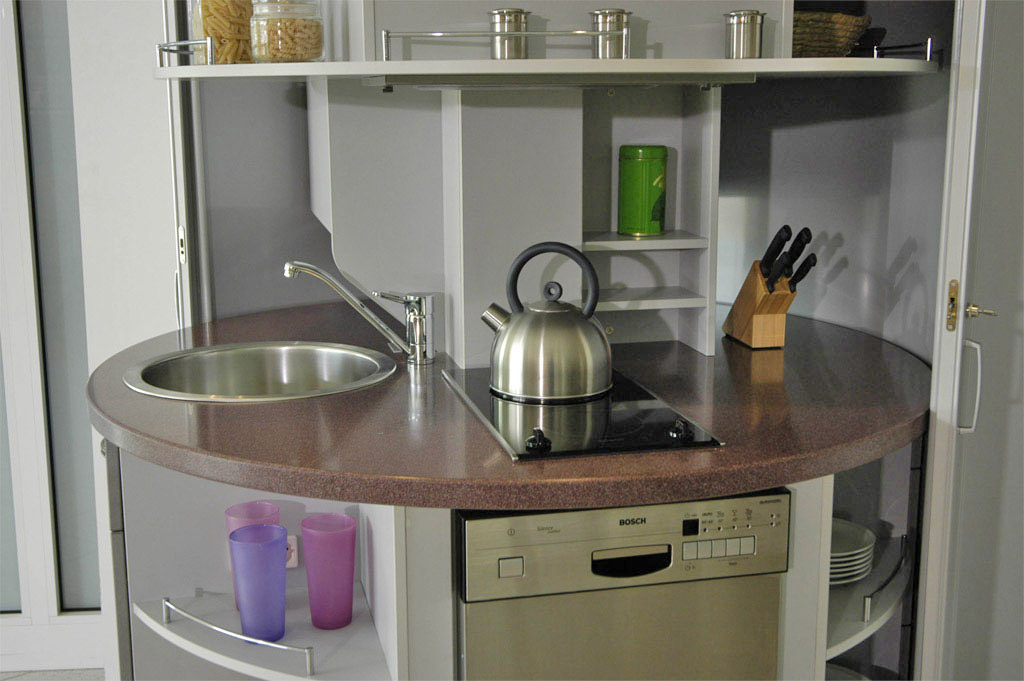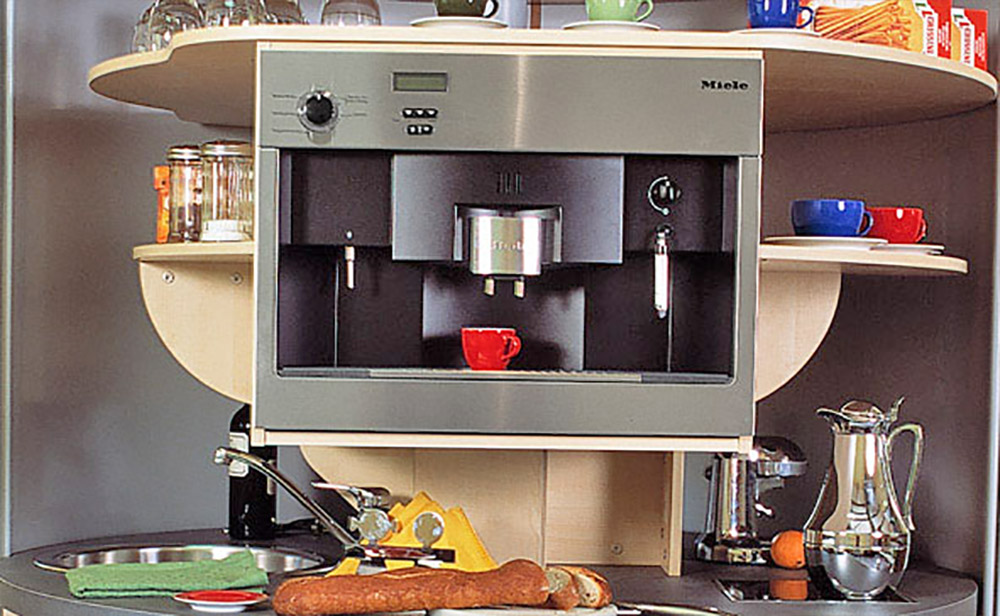 Subscribe To Our YouTube Channel