You Will Regret Nothing When Sporting This Amazing Ron Swanson Shirt
By Ryan on 06/18/2019 1:04 PM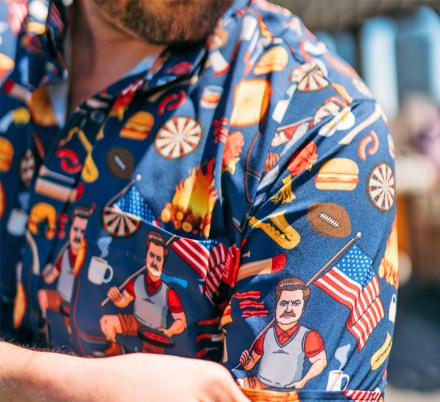 If your online profile mentions your love of meat, breakfast food and scotch and your dislikes include things like skim milk ("which is water that is lying about being milk") and frozen yogurt ("the celery of desserts") then this just might be thee perfect shirt for you. It's short sleeved and buttons up with a classy collar - but the best part, it features pictures of the things that make Ron Swanson who he is! With this shirt you'll be making a lot of statements, but one of them will be how much you like Ron Swanson.
If you don't know who Ron Swanson is but you dig this shirt you NEED to see Parks and Recreation, immediately! It's an order!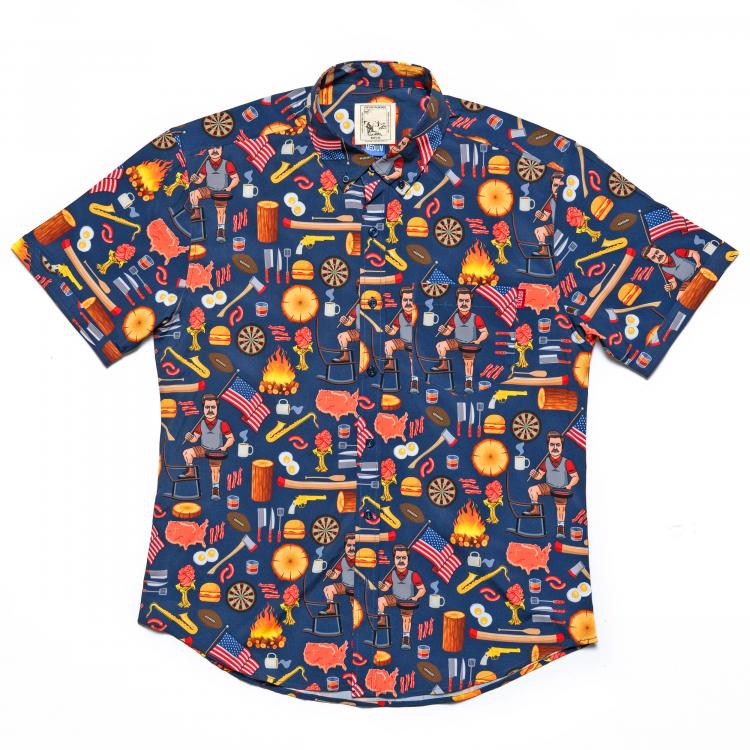 What Ron Swanson Favorites Are Featured On This Shirt?
Food just may be Ron Swanson's favorite thing ever so it makes perfect sense that a large portion of the shirt is made of just that. There is a United States made of marbled meat, strips of bacon, sausages, some sort of meat flower, a hamburger (I'm getting the meat sweats just listing all the meat on this shirt) and eggs. And you can't have food without beverages so luckily this shirt also has Ron's favorite beverages - coffee and scotch.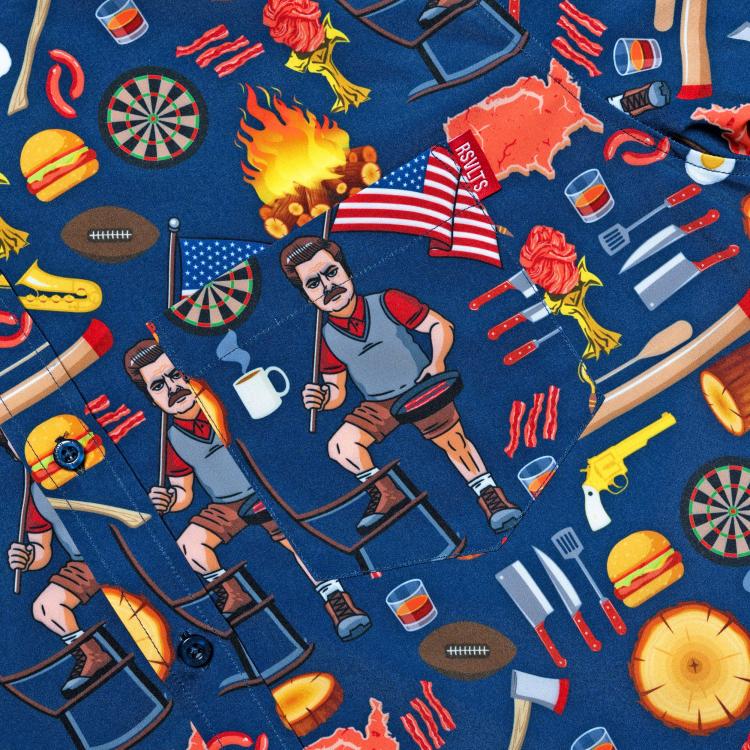 What else is included on this shirt? The saxophone (because they had to pay tribute to Duke Silver of course!), burning fires, dart boards, footballs, two types of wood logs, an axe, grilling utensils, his prized golden gun, a boat ore, what appears to be a rain stick, and last but not least, a picture of Ron Swanson holding the American flag with his foot on what I can only assume is a hand-made Swanson original chair.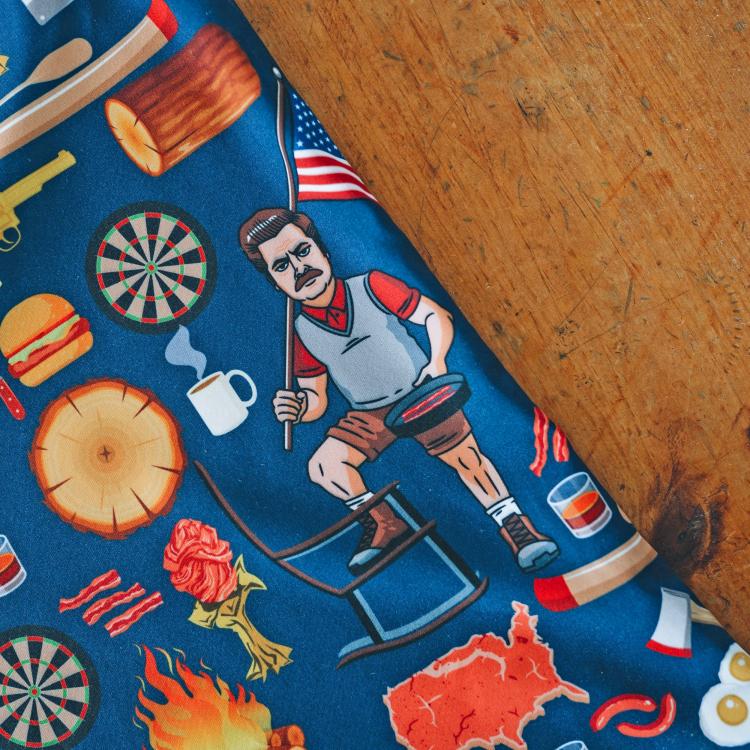 The shirt comes in sizes ranging from XS up to 4XL so grilling masters of any size will find a shirt to fit! It is made of KUNUFLEX which is a four-way stretch material that gives you more stretch.