COWAROBOT: Robotic Luggage That Follows You Around
By Ryan on 08/31/2016 6:39 AM (Updated: 10/30/2018 1:21 PM)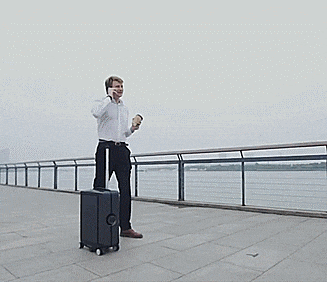 There are plenty of ways to get around with your luggage, including riding on it like a skateboard, riding on it like a motorcycle, letting it haul around your coffee for you, or using the old-fashioned way of just attaching your luggage to your belt to haul it around hands free. With the new Cowarobot smart luggage, you can really go hands free by having it follow you around.
The Cowarobot is a fully autonomous smart suitcase that follows you around so you can use both hands to talk on the phone, and hold a coffee while your luggage is right beside you going the same speed you are.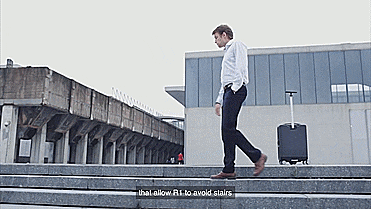 The smart robot luggage is filled with sensors and sonars that track where it's going and to avoid collisions with anything in front of it. If the luggage senses something in front of it, it will turn slightly to avoid it. If the luggage senses stairs it will stay at the top and wait for you to come grab it.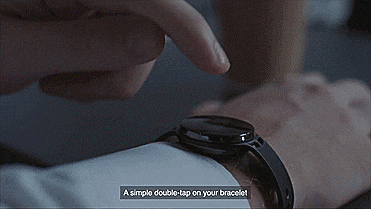 A customized bracelet that you wear on your arm is how the robot luggage tracks you and follows you around and will keep an arms length distance to the bracelet at all times. The robotic luggage moves around by a set of wheels that get deployed from the center of the suitcase when it needs to move. As soon as you touch the handle, the wheels will retract back into the luggage to allow you to move the bag yourself using the 4 multi-directional wheels that are already on the ground.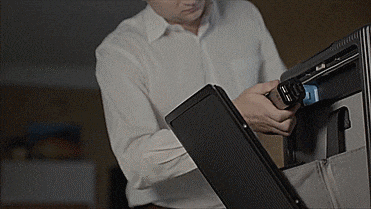 A perfect gift idea for frequent travelers, the robot luggage can follow at a maximum speed of 4.5 MPH, plus the wheels on the bag can tackle pretty much any type of terrain.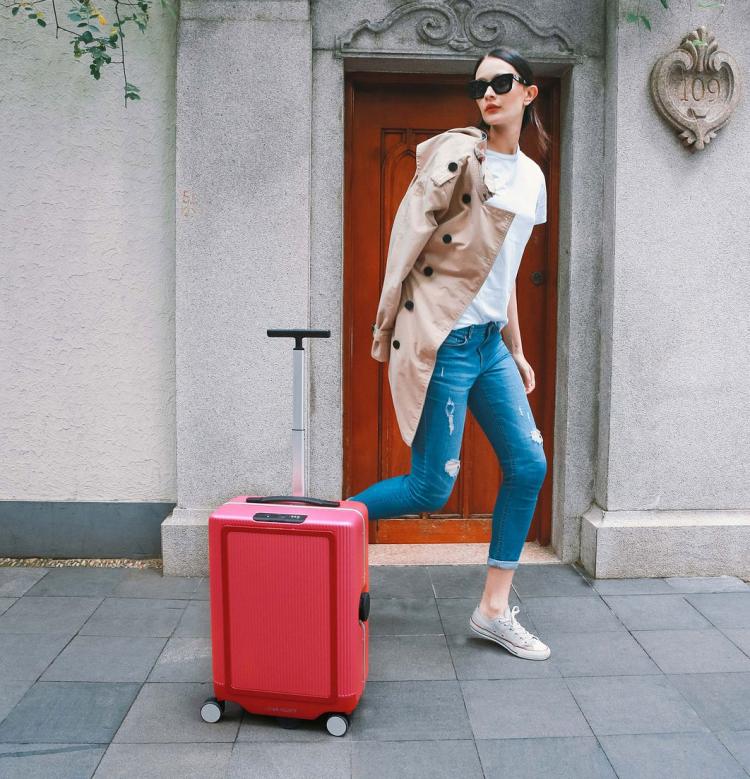 Besides being autonomous, the Cowarobot smart luggage also comes with plenty of other nifty features as well, including:
Automatic locking mechanism
Double tap on your bracelet to activate the "Find Me" function of the bag. Once tapped, the bag will intelligently find a route back to you.
A proximity alarm that will notify you on your bracelet if your bag gets too far away
GPS tracking so you can see where you luggage is at all times on a map using your smart phone
Integrated TSA lock and combo lock which can function even without the power supply
Removable power bank that allows you to charge your mobile devices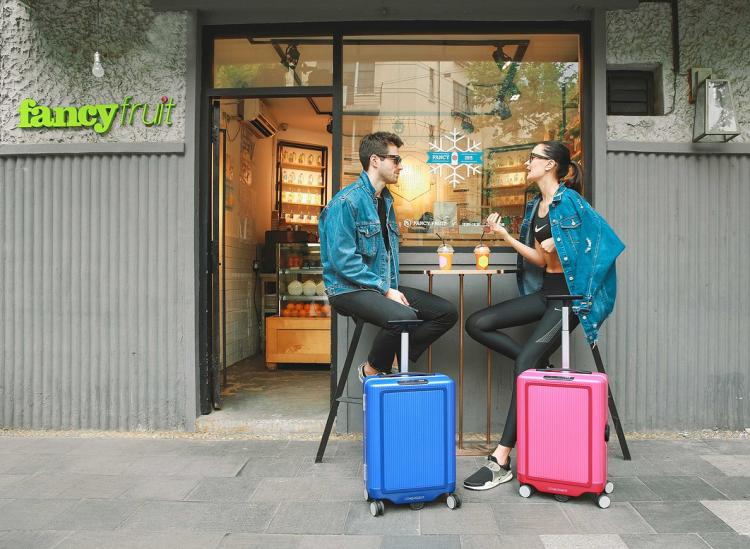 The Cowarobot is currently in a funding phase on IndieGoGo with an estimated delivery date of November 2016, so go reserve yours now, or get more information on their website.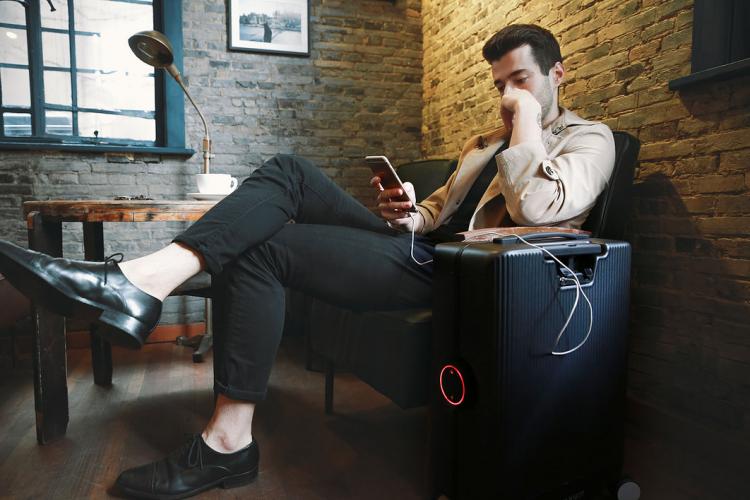 Check out the Cowarobot fully autonomous robotic luggage in action via the video below.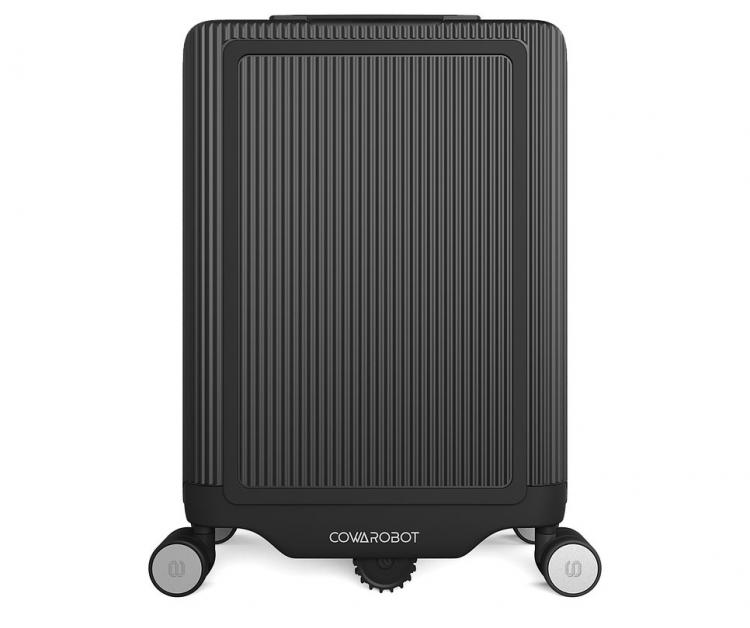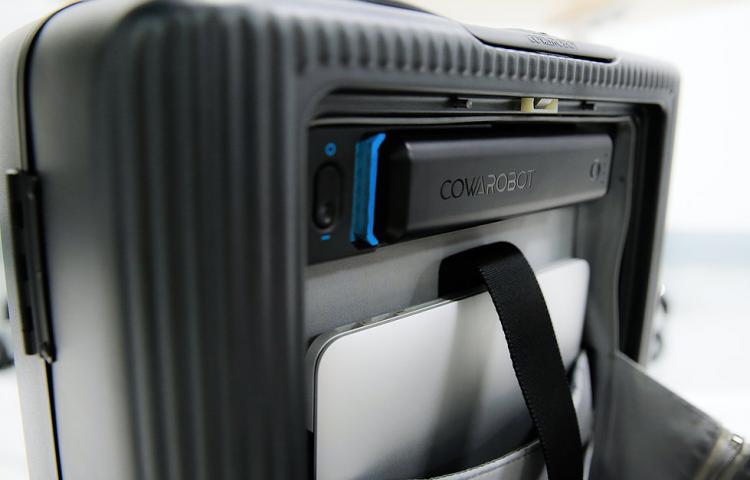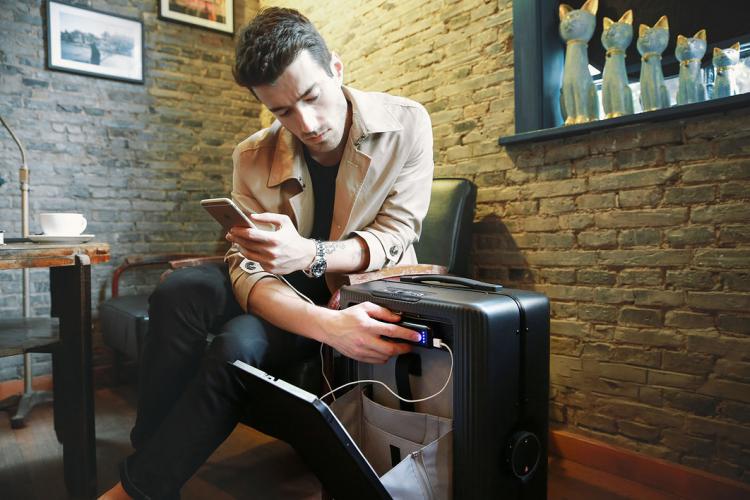 Subscribe To Our YouTube Channel