This Car Hammock Stand Is A Perfect Nap Spot While Traveling
By Ryan on 11/11/2016 6:13 AM (Updated: 04/23/2018 8:16 PM)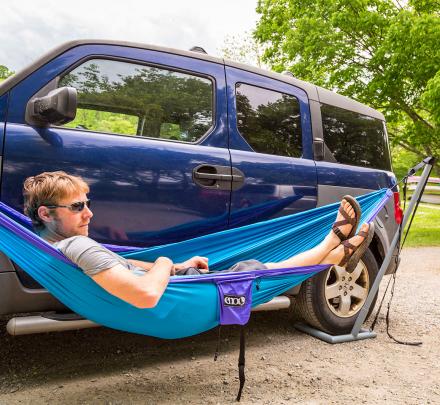 No longer will you need two perfectly spaced trees to setup a hammock, nor will you need to haul around two extremely heavy bases for a stand-alone hammock that can support your weight. This on-the-go hammock uses the weight of your car to hold you up. Just drive your tires over the bases and you're good to go.
The travel hammock comes with two lightweight bases that come with flat bases on the ends of them so that you can drive your car over each one to support your weight. The poles on the bases are then slanted so that you're spaced far enough from the car that you can still rock back and forth.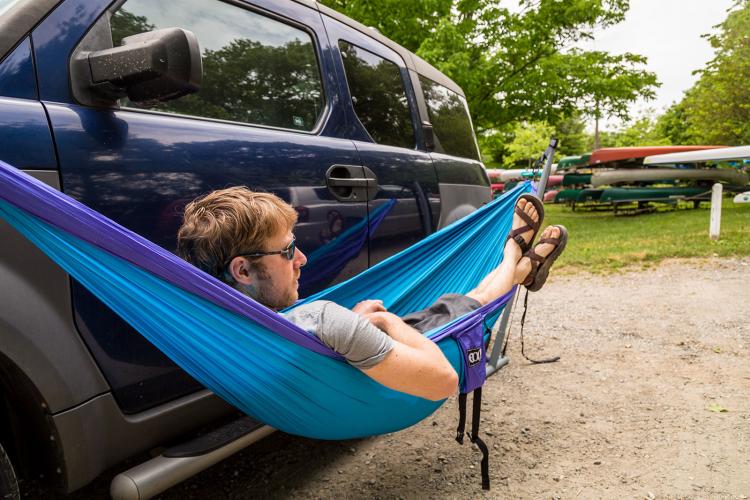 A perfect gift idea for any outdoorsman or camping lover, the car-weighted hammock stand comes as just a stand, as you'll need to provide your own hammock to use with it.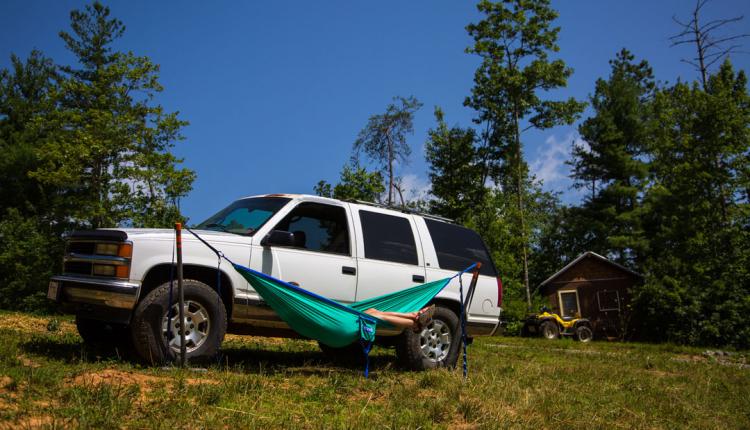 The Eagle's Nest Outfitters car hammock stand is made from powder coated steel, is super easy to setup, uses a compression boot construction, has a 400 lb capacity, and weighs 56 lbs in total.