This Company Will Make a Tiny Replica Ornament Of Your Wedding Cake
By Ryan on 10/08/2021 10:09 AM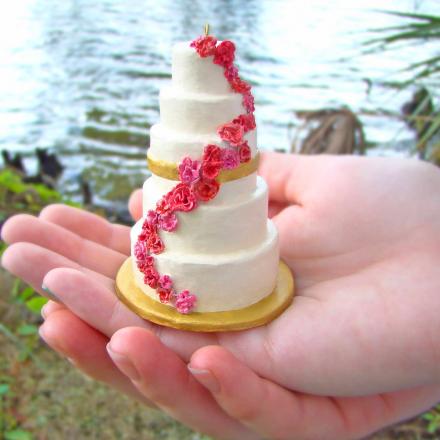 Weddings are a big thing and preserving such a memory for life should be a priority. Two beautiful souls being enjoined in holy matrimony deserves more than just pictures and videos as memories. The physical aspect of the wedding needs to be preserved too and to make it even better, in a physical and miniature way. I'm talking about the wedding cake. There is a wedding tradition for newlyweds to preserve the topmost part of their cake for their first year of marriage. How amazing would it be to keep the memories of that cake alive for life?
"All it takes is a few photographs of the wedding cake, and we'll artfully create an amazing replica of it." Yes, this company called Aberrant Ornaments will make an exact replica of your wedding cake and turn it into a Christmas ornament! This way you can remember that special day every time the holidays come around!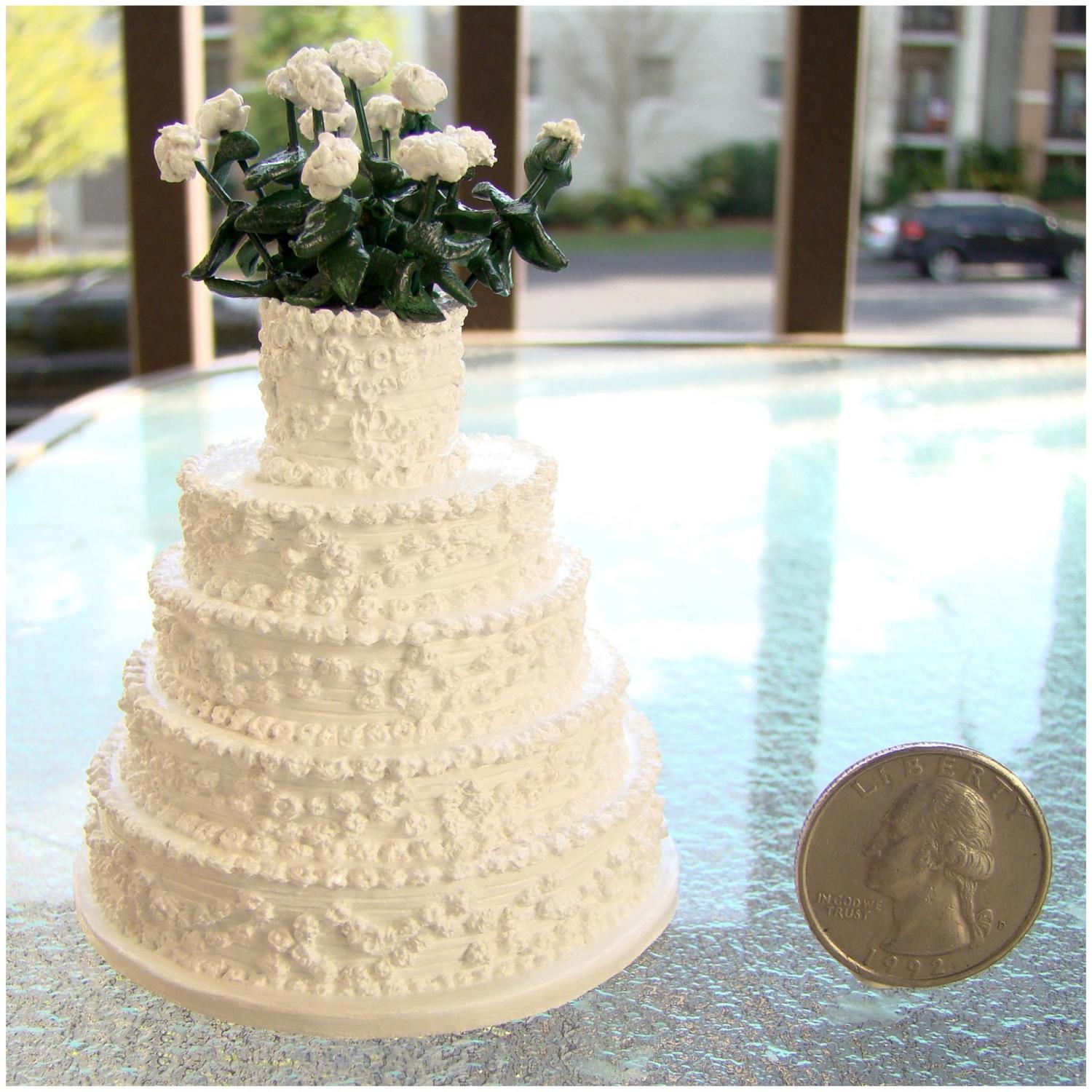 Credit: Aberrant Ornaments
Talk about bringing a lovely memory to life in art form. What was once an image can now be held or displayed as an amazing reminder of your very first day of marriage.

Credit: Aberrant Ornaments
Due to the uniqueness of each wedding cake, the price of each ornament depends on the details and complexity of your cake. To get a quote for a wedding cake ornament you can just contact them with pictures of the cake. Orders are on a first come first served basis, but after making the order they'll provide you a timeframe of when you can expect your ornament to arrive.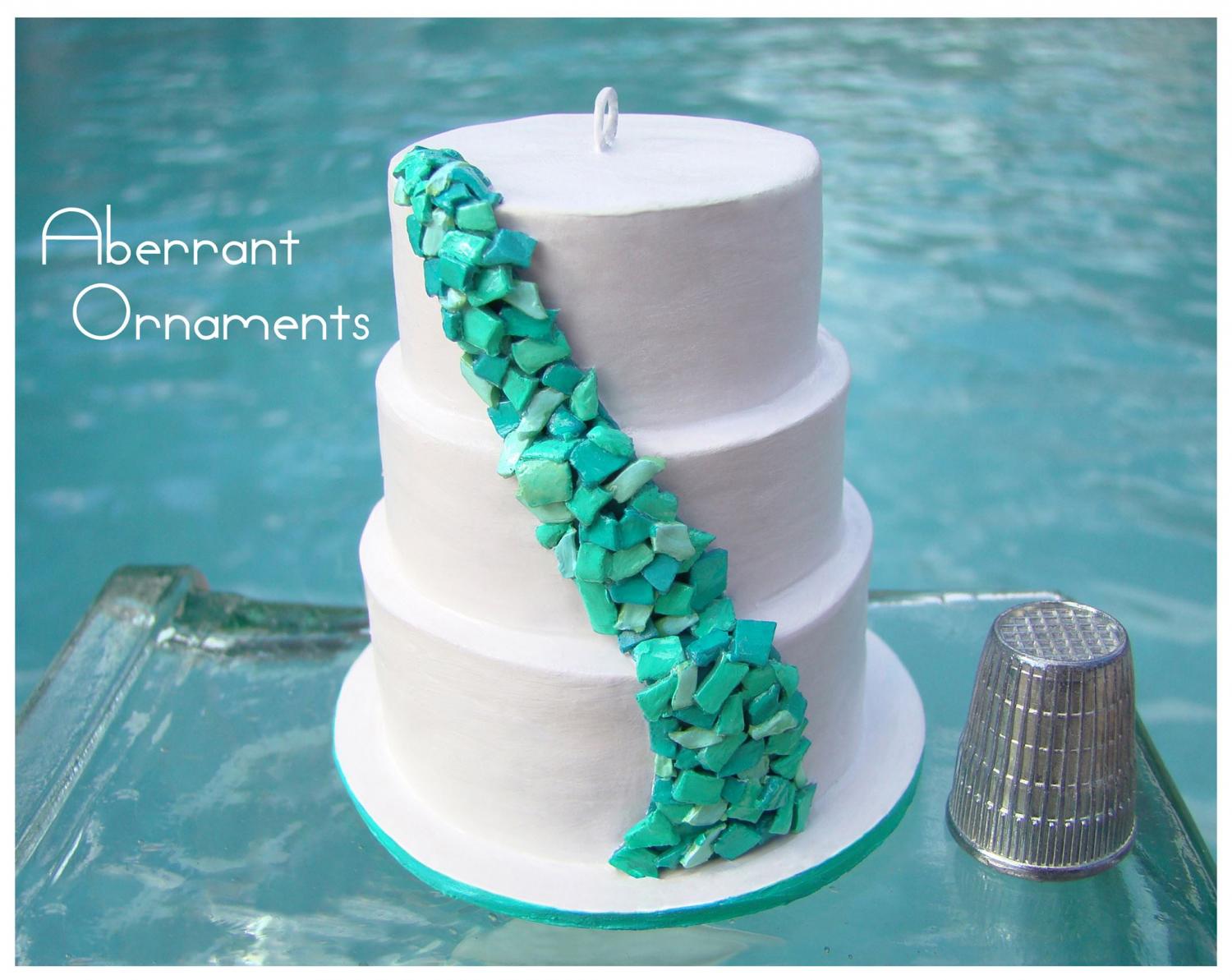 Credit: Aberrant Ornaments
Although the ornaments slightly vary in size based on each cake, they are approximately 4 inches tall. The wedding cake ornaments are lightweight, with a flat bottom and a tiny loop at the top, to make it easier to be hung or displayed on a flat surface.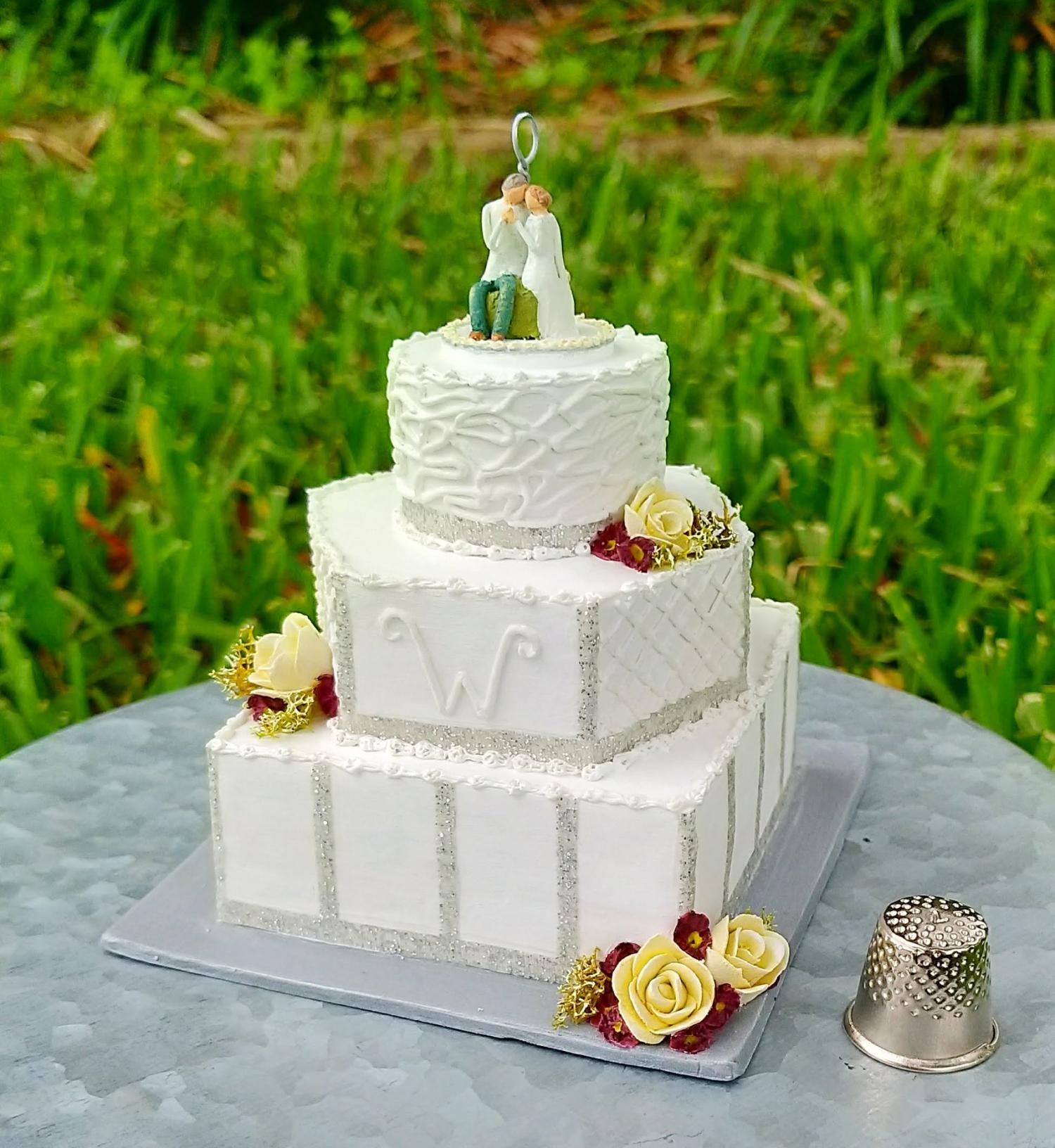 Credit: Aberrant Ornaments
The ornament pieces are hand-sculpted out of polymer clay, then they are hand-painted and sealed. If handled with care, these babies will probably last a lifetime. The look and finish of the ornaments are top-notch, and the detailing to exactly resemble your wedding cake is pinpoint.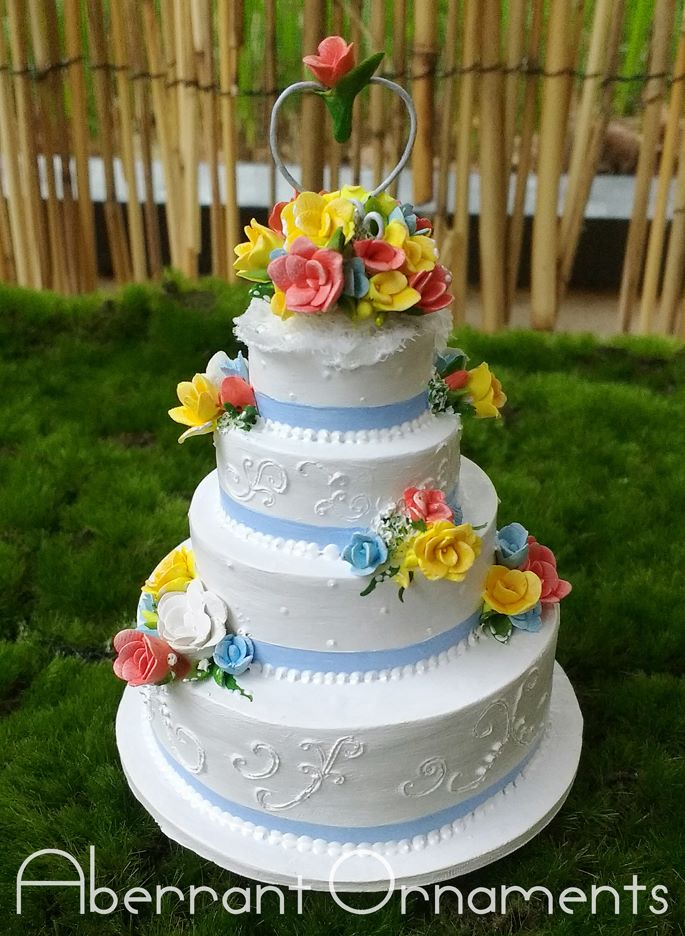 Credit: Aberrant Ornaments
There is a pretty long waiting list for the ornaments so if you're planning for a special day like a wedding anniversary it's best to plan weeks in advance. The replica wedding cake ornaments would also serve as a good anniversary gift for a couple. Just get pictures of the cake and surprise them on their big day. It's a gift with a personal touch, very thoughtful, and your wedded friend will have it for a long time.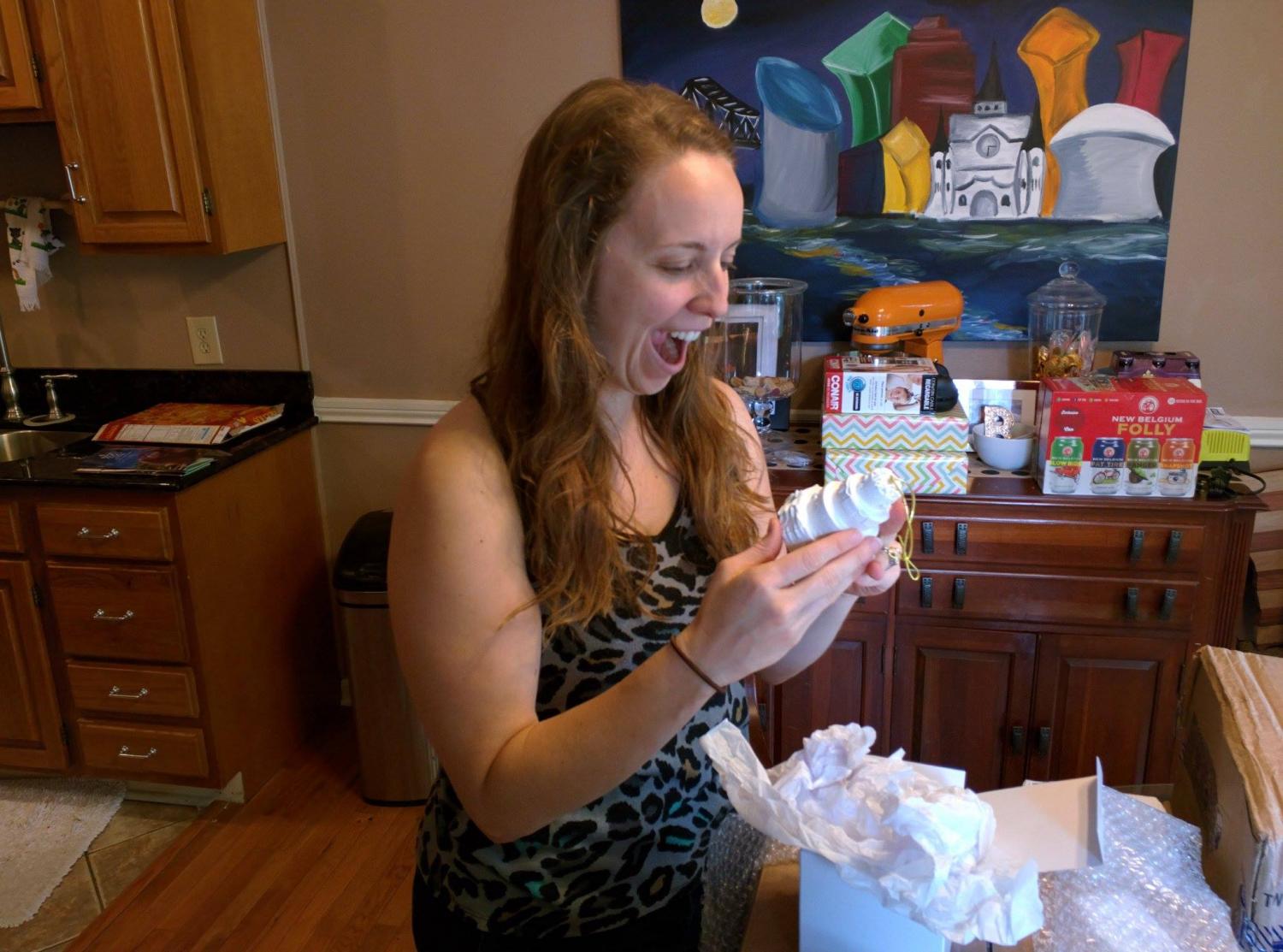 Credit: Aberrant Ornaments
What started as a love of sculpting miniatures and a childhood of mastering Play-Doh has now evolved into turning dreams into reality. The founder of the company states: "A dream was born when I sculpted a replica ornament for my best friend's wedding." Now, a decade later plus thousands of ornaments later, you too could have an exact miniature replica of your wedding cake.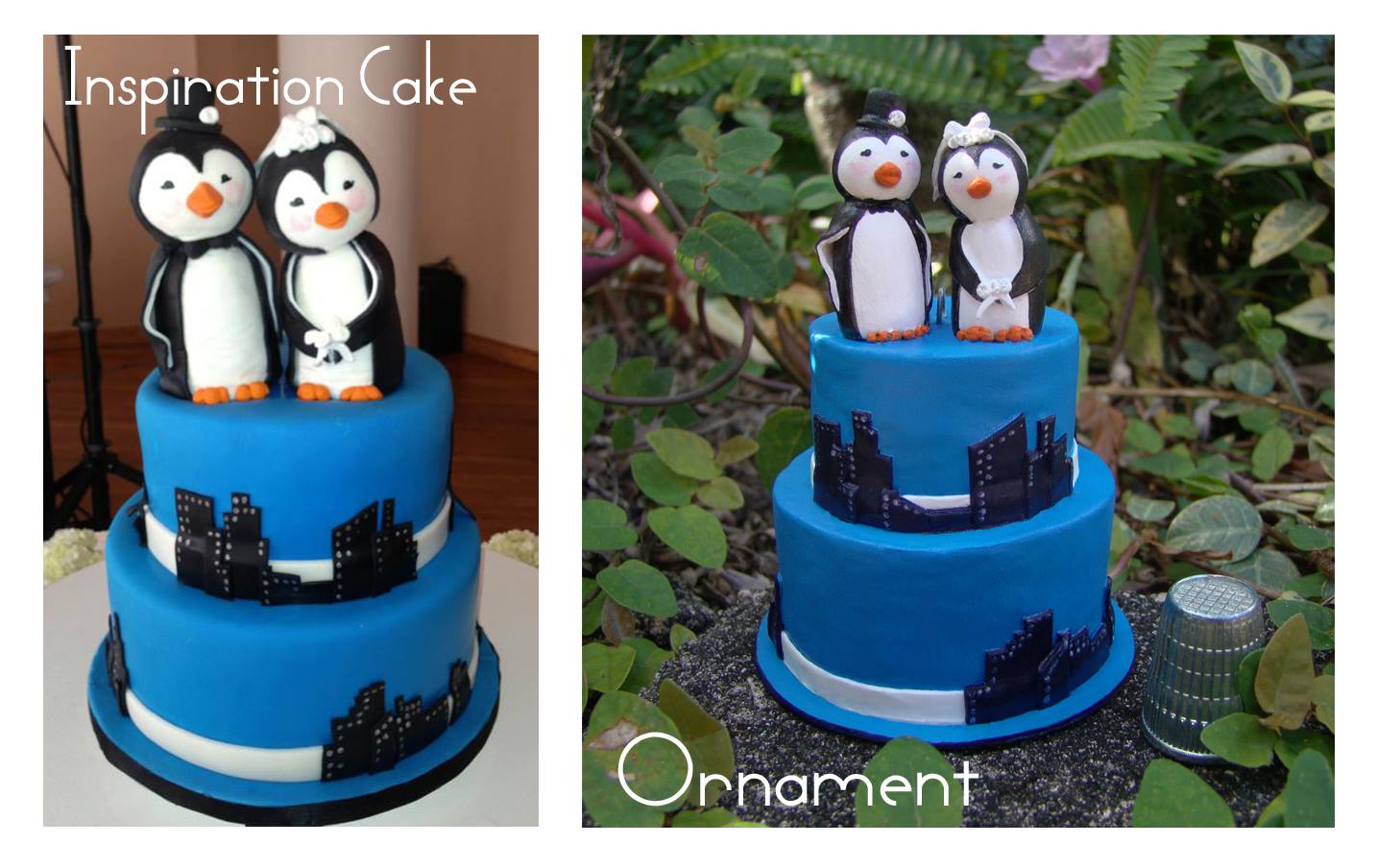 Credit: Aberrant Ornaments
The company that makes the wedding cake replica ornaments state that the price for them range anywhere between $400 - $1,000. This is due to the amount of work each one takes and how complex the process is.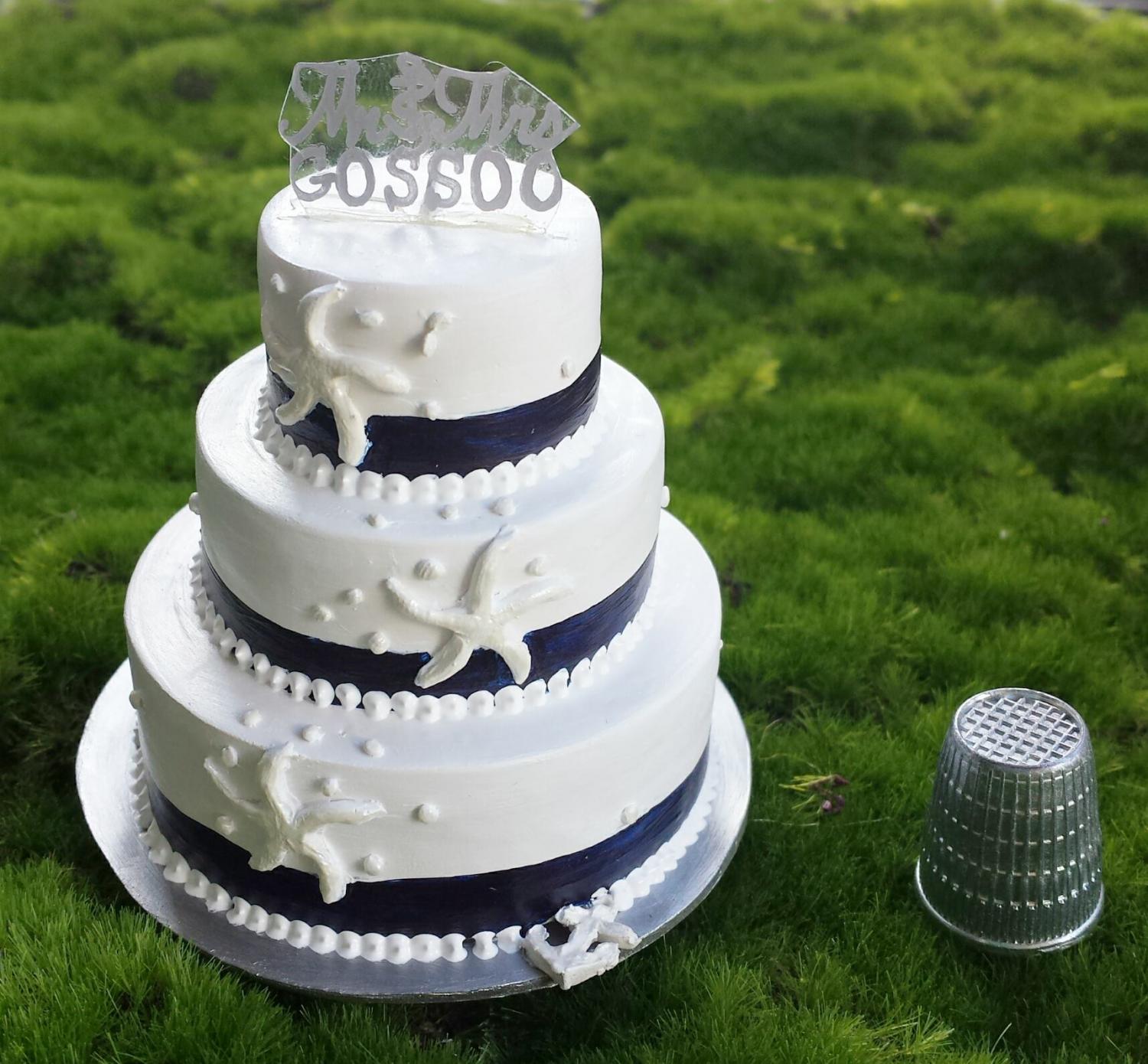 Credit: Aberrant Ornaments
Check out some more examples of their incredible replica wedding cake Christmas ornaments below!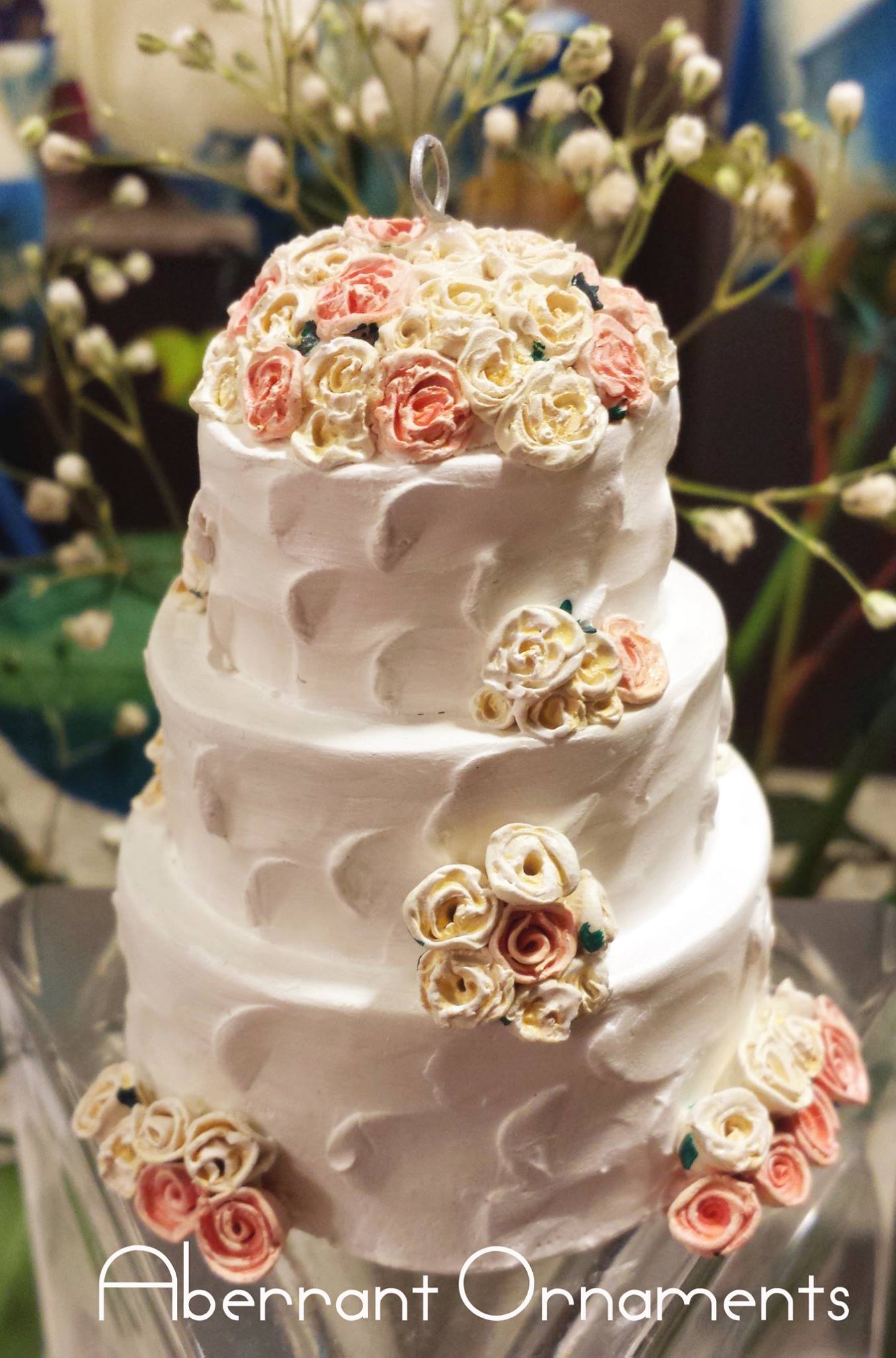 Credit: Aberrant Ornaments
Be sure to contact Aberrant Ornaments if you'd like to get your wedding cake made into an ornament!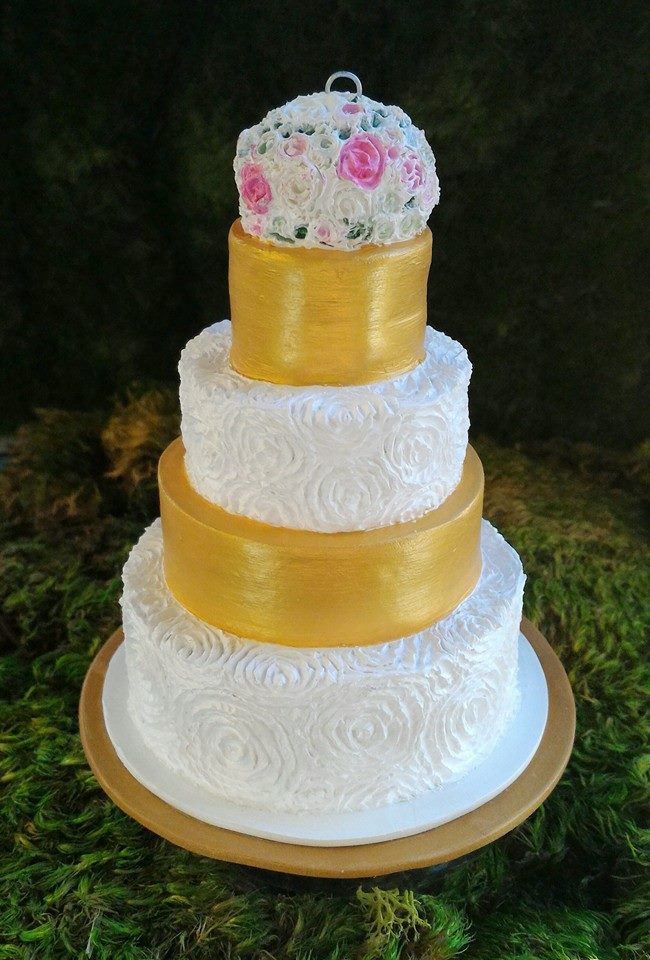 Credit: Aberrant Ornaments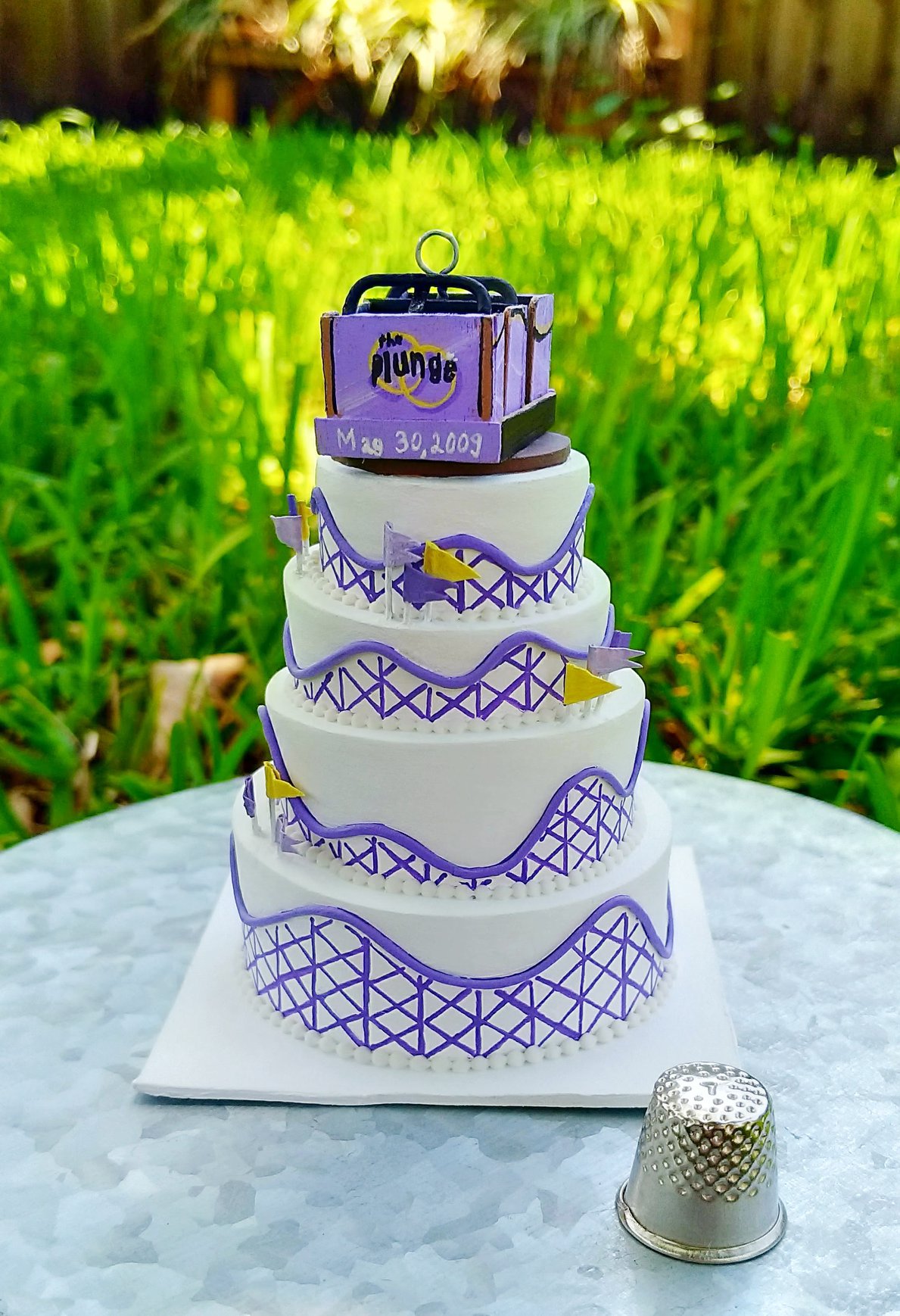 Credit: Aberrant Ornaments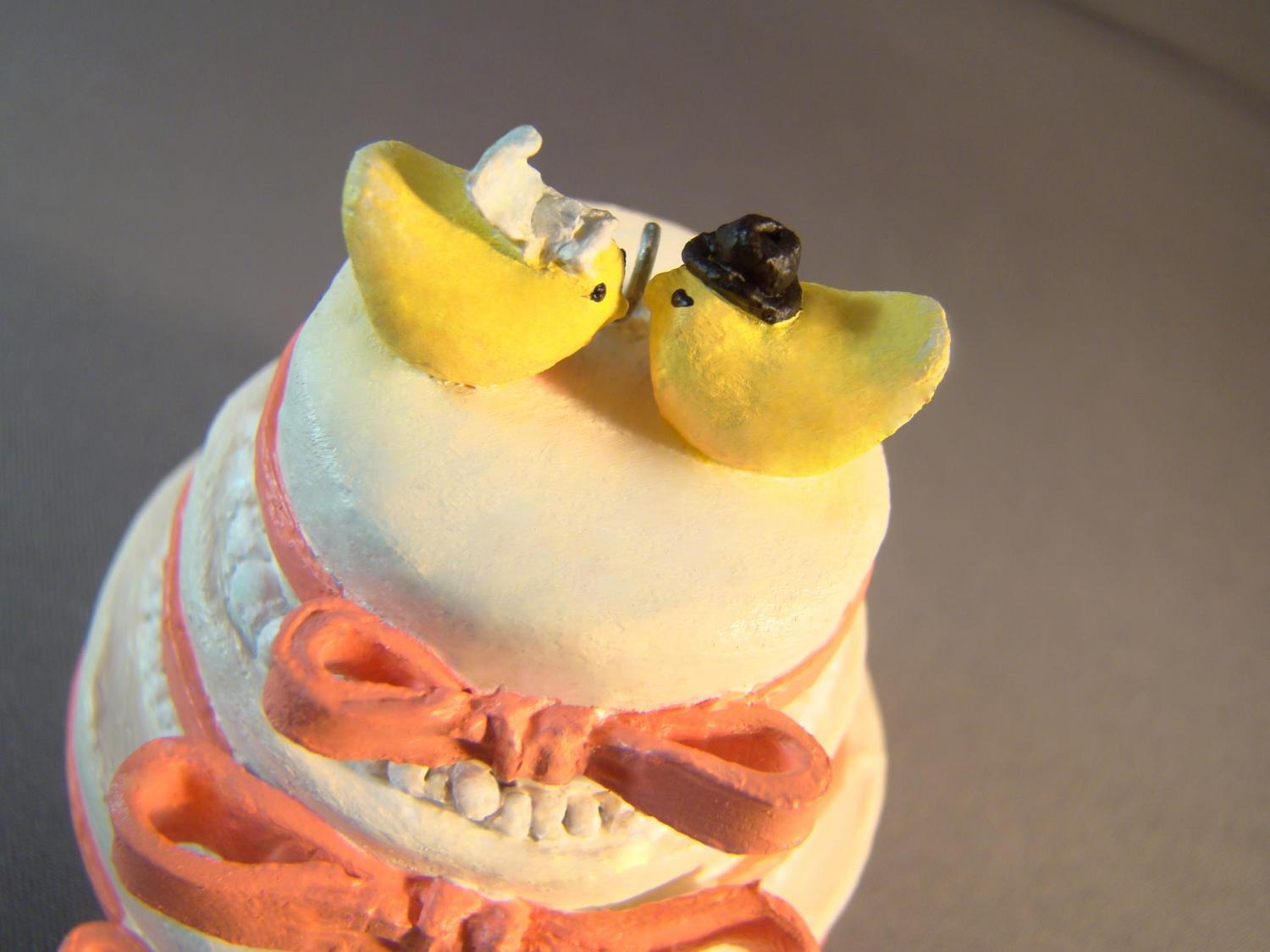 Credit: Aberrant Ornaments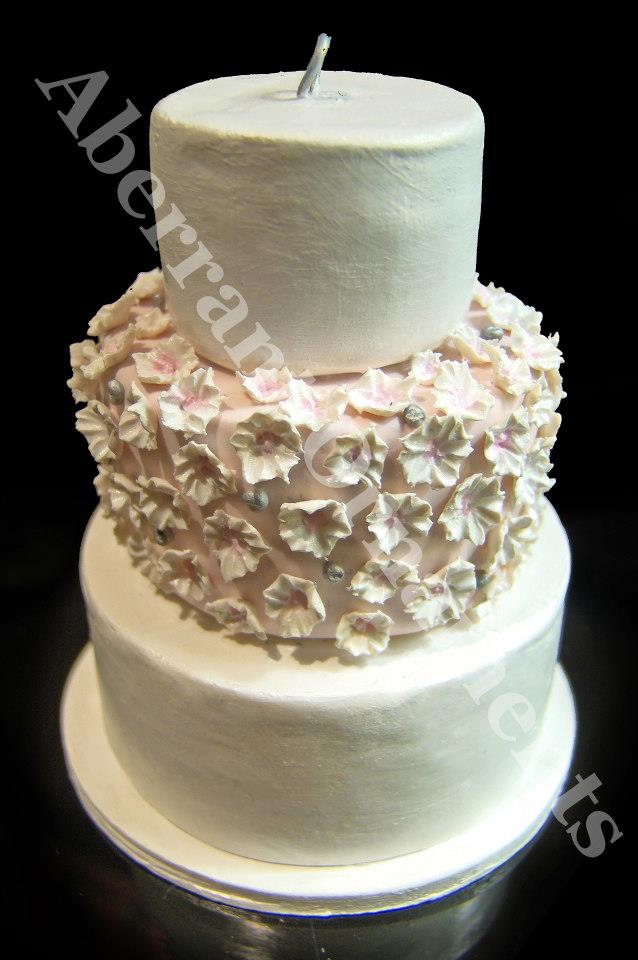 Credit: Aberrant Ornaments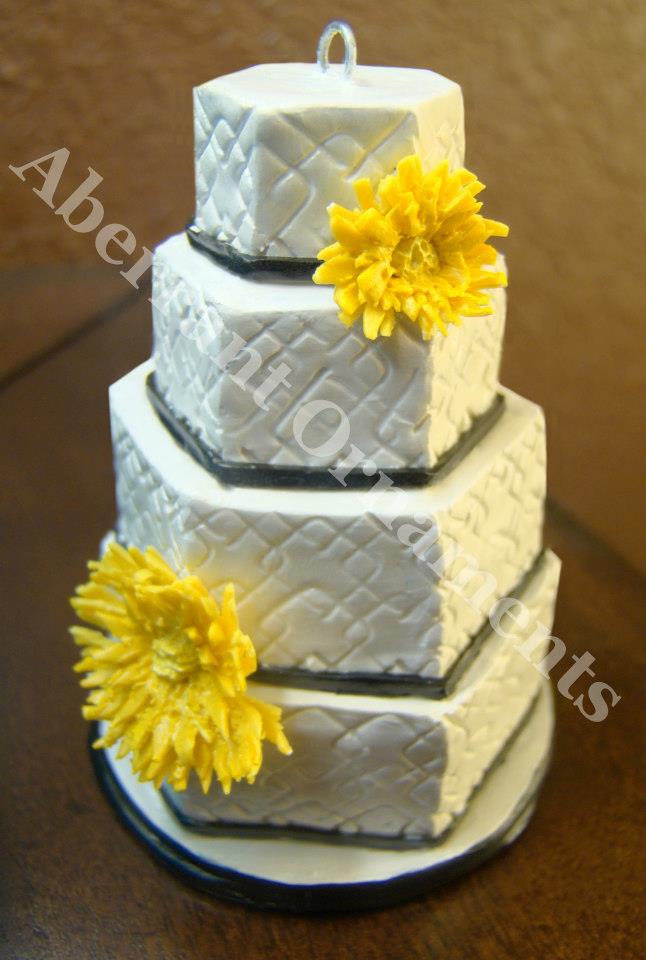 Credit: Aberrant Ornaments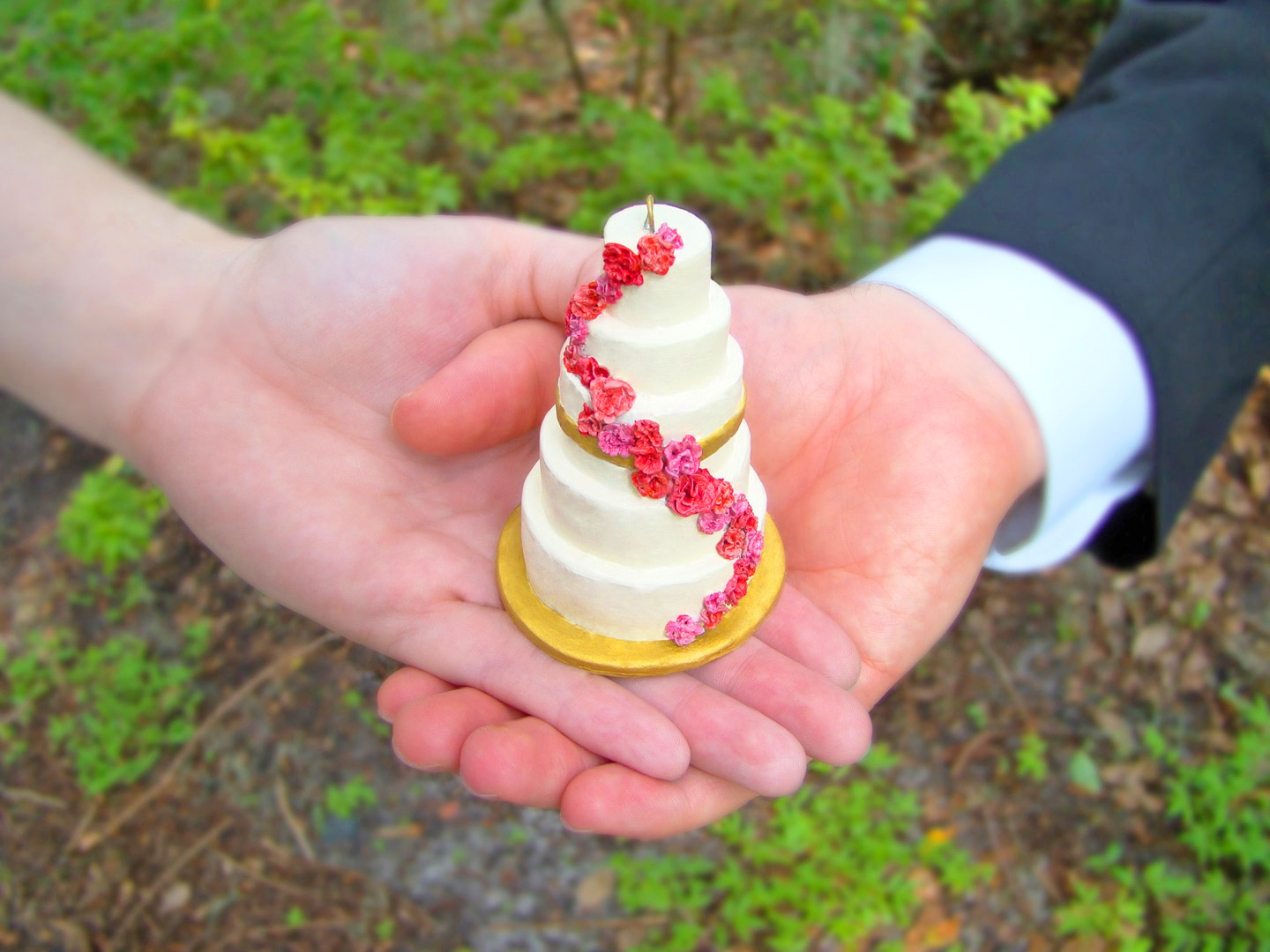 Credit: Aberrant Ornaments