This Refrigerator Key Lock Keeps Out Kids and Late Night Snackers
By Ryan on 04/22/2021 9:32 AM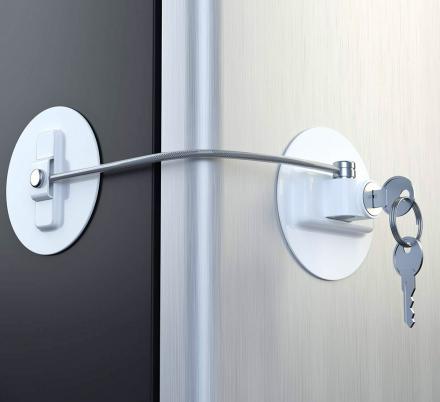 I can think of two main reasons why you'd like to keep a lock on your fridge, either you have curious youngsters that like to open the fridge and yank things out, or you or your significant other happens to be a snacking addict and would like keep their late night munching at bay. This unique device lets you lock your refrigerator with a key, and easily installs without any kind of drilling or tools necessary.

Versions: Key | Combo
The refrigerator key lock installs into your refrigerator or freezer door using a super-strong 3M adhesive and uses a heavy-duty steel plates along with aircraft grade cables that connect the two plates. When you unlock the device, it opens up the cable to allow you to open the fridge door.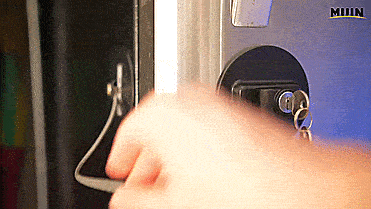 Sure, we all know if you're hungry enough, you're going to rip this thing right off, but the question is, are you willing to deal with your angry wife in the morning when she sees it? It probably wasn't worth those late night Eggo's you popped in the toaster last night... The refrigerator key lock is not only useful for the fridge, or freezer, as it also works great for other things around the house that you'd like to lock closed, including filing cabinets, printer drawers, cabinet drawers, medicine cabinets, and more. It's great for at home, at the office, or even in hospitals.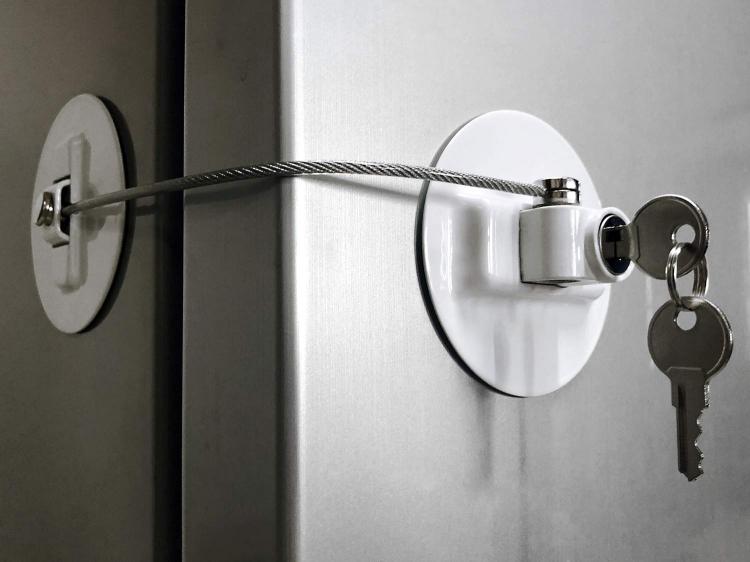 How do I install the refrigerator key lock?
To install the fridge lock first clean both areas of the fridge where you'll be placing the strips, then just peel the 3M adhesive backing and press the lock and the other strip on the fridge firmly for 5 seconds each. You should then let both strips set for 24 hours before using them.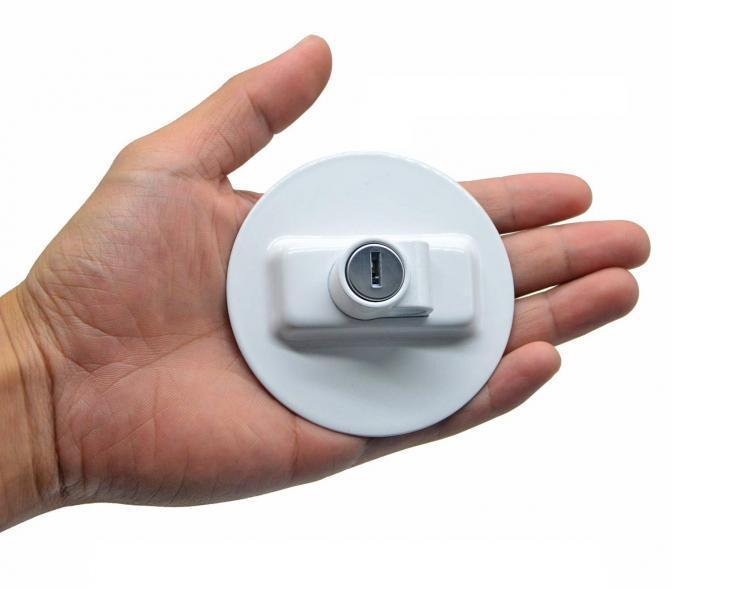 Don't want to worry about losing a key? If you happen to have a double-door fridge that opens in the center, this handy combo lock could also work. It locks both doors closed using the handles, and you'll just need to remember a 2 digit code.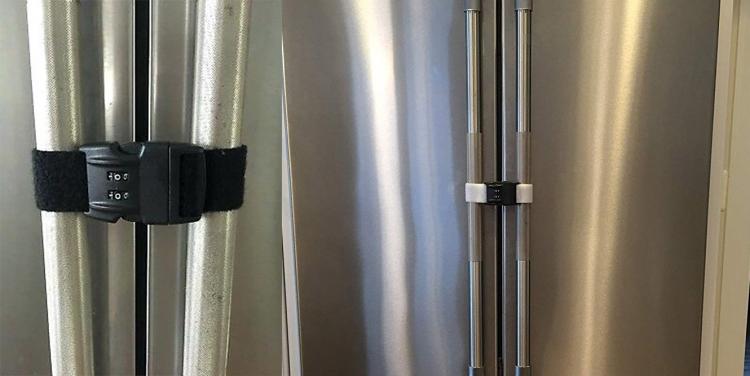 The fridge door key lock comes with 2 keys, can be fully used with just one hand, it works with pretty much any kind of fridge or freezer, is super easy to install, and each steel plate measures 3.2 inches in diameter.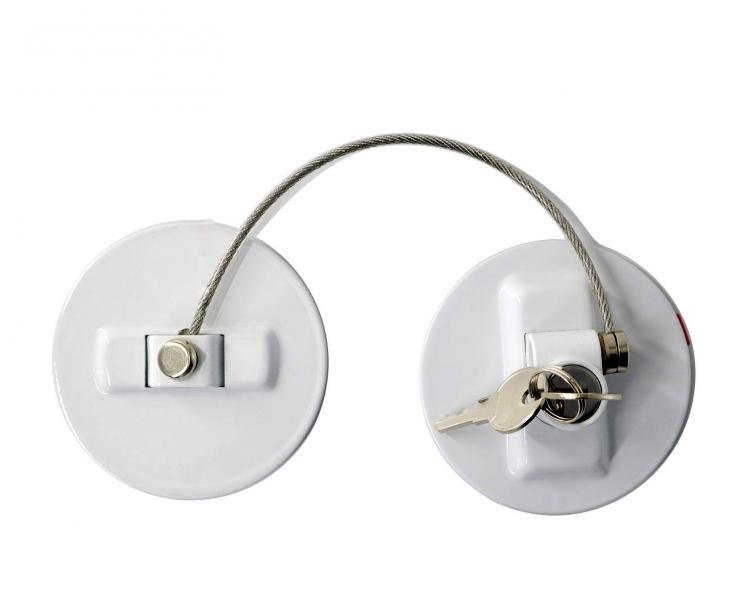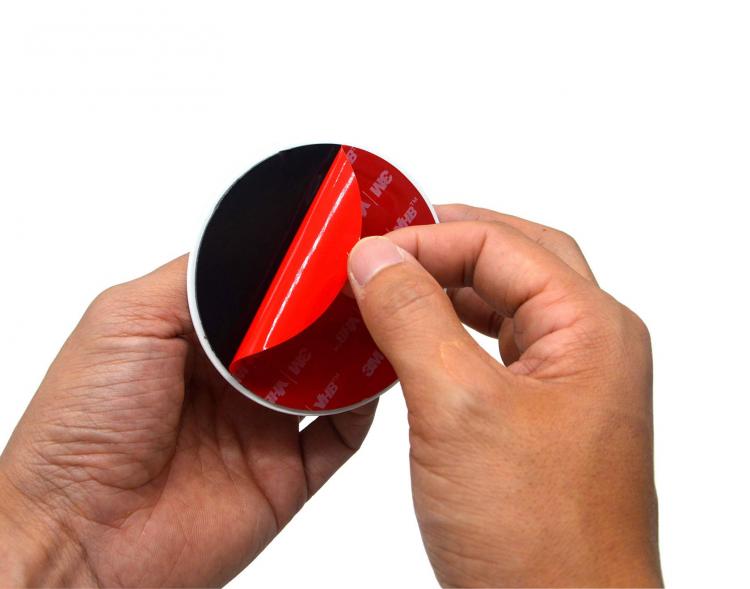 Check out the refrigerator door key lock in action via the video below.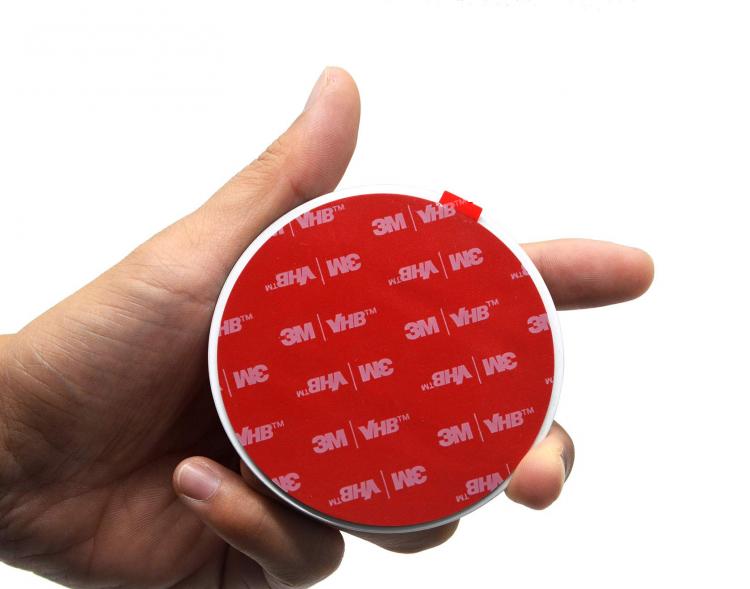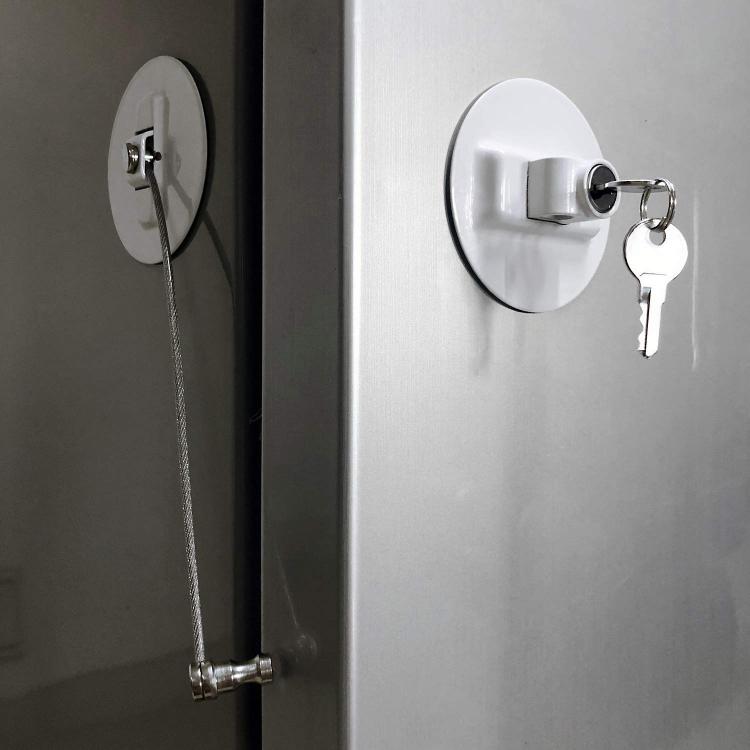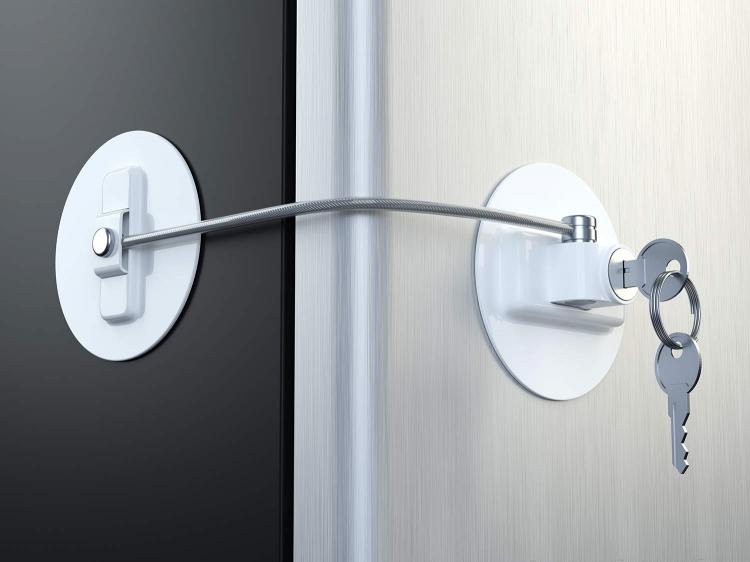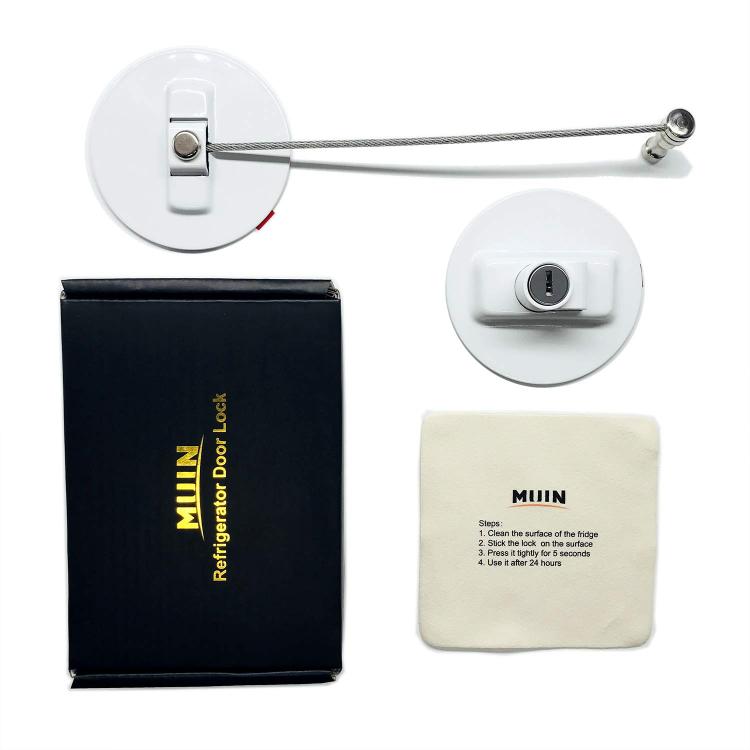 Subscribe To Our YouTube Channel