These Rechargeable Heated Shoe Insoles Will Keep Your Feet Toasty All Winter Long
By Ryan on 09/17/2020 3:52 PM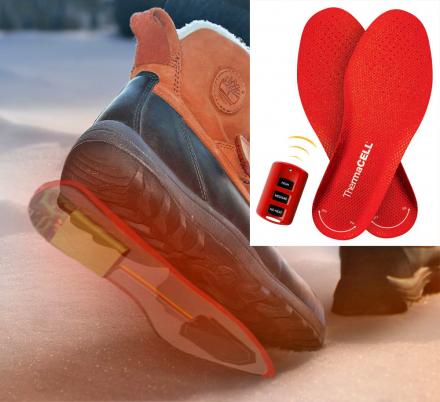 This cold tundra weather that coming will surely make it hard to do practically anything outdoors or even indoors, especially when you are just sitting in your office, in a chair, not moving. So while you're using your computer not moving a muscle besides your fingers, you can be using your heated shoe insoles to heat up your feet. They're called ThermaCell Rechargeable Heated Insoles, and the slip right inside any standard shoe to keep the feet nice and toasty no matter what you're doing.
The best thing about them is that they're rechargeable, so no worries about replacing batteries. Just plug them right into an outlet or the USB slot on your laptop when the heat dies off to charge them back up. Within a few hours you will have warm feet once again.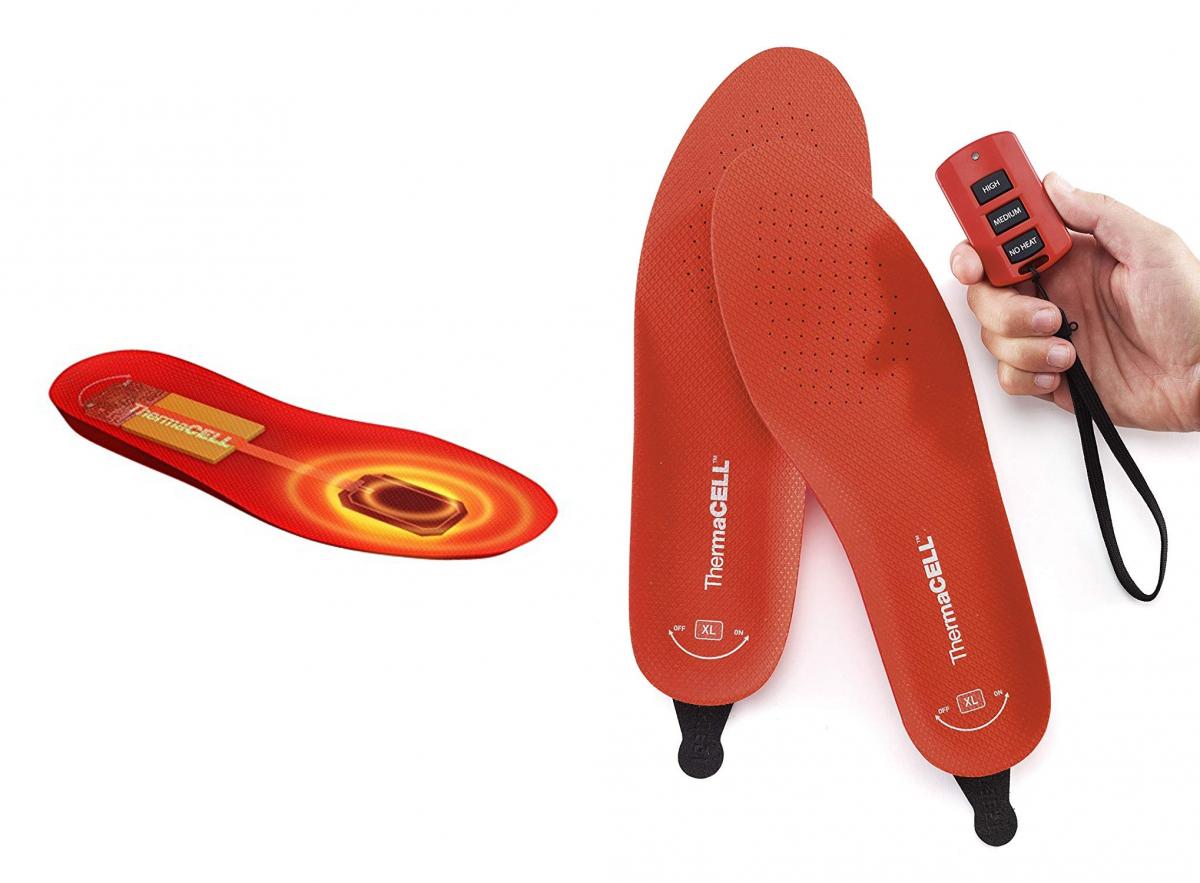 They also come with a handy remote so you won't need to take them out of your shoes or even take your shoes off to turn them on, off, or even adjust the heat levels. Just use the remote to turn them on either high or medium heat, or press the bottom button to tun the heated shoe insoles off.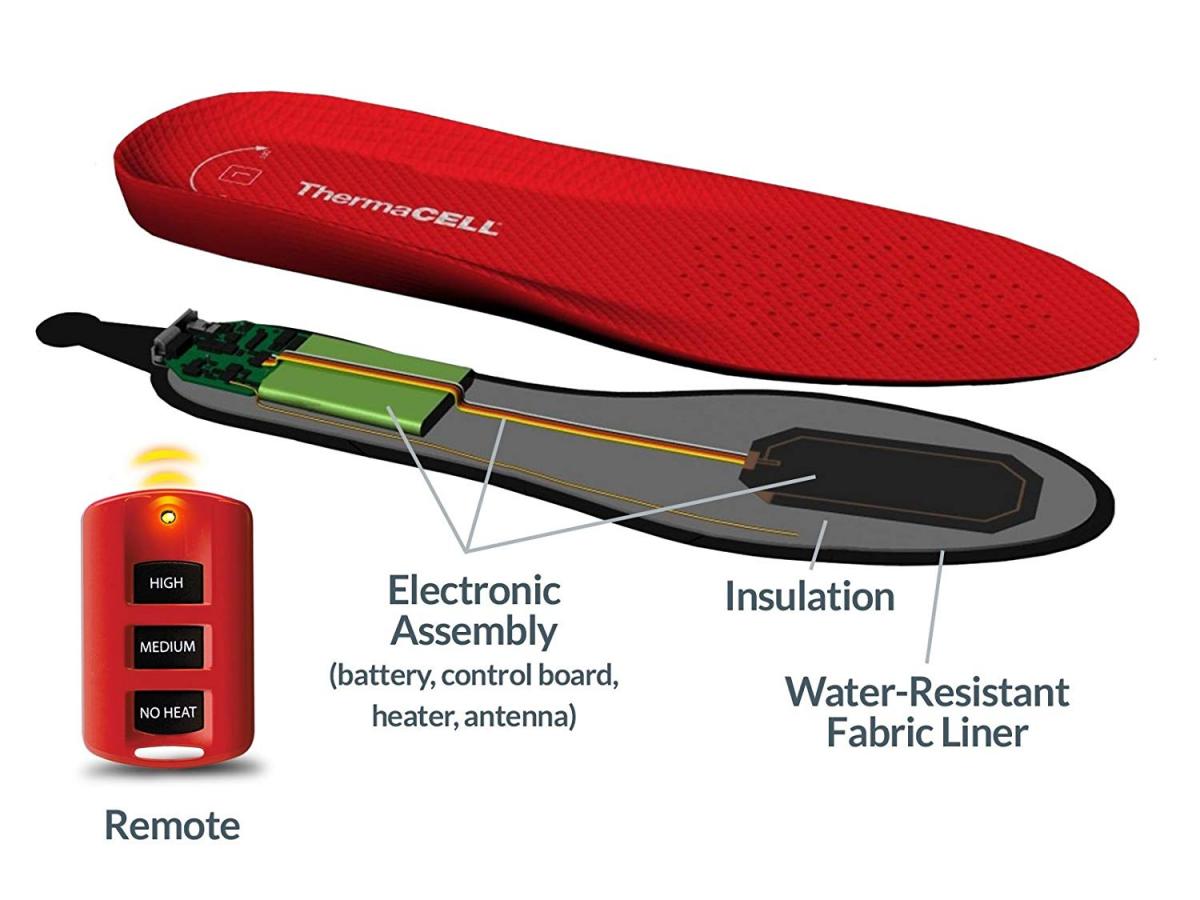 The ThermaCell rechargeable heated shoe insoles come in many different sizes to fit all types and sizes of shoes, they can be adjusted to two temperature settings using the remote control, and will give heat to your feet at temperatures of up to 111 ;degrees F on high, and a temperature of 100 degrees F on medium.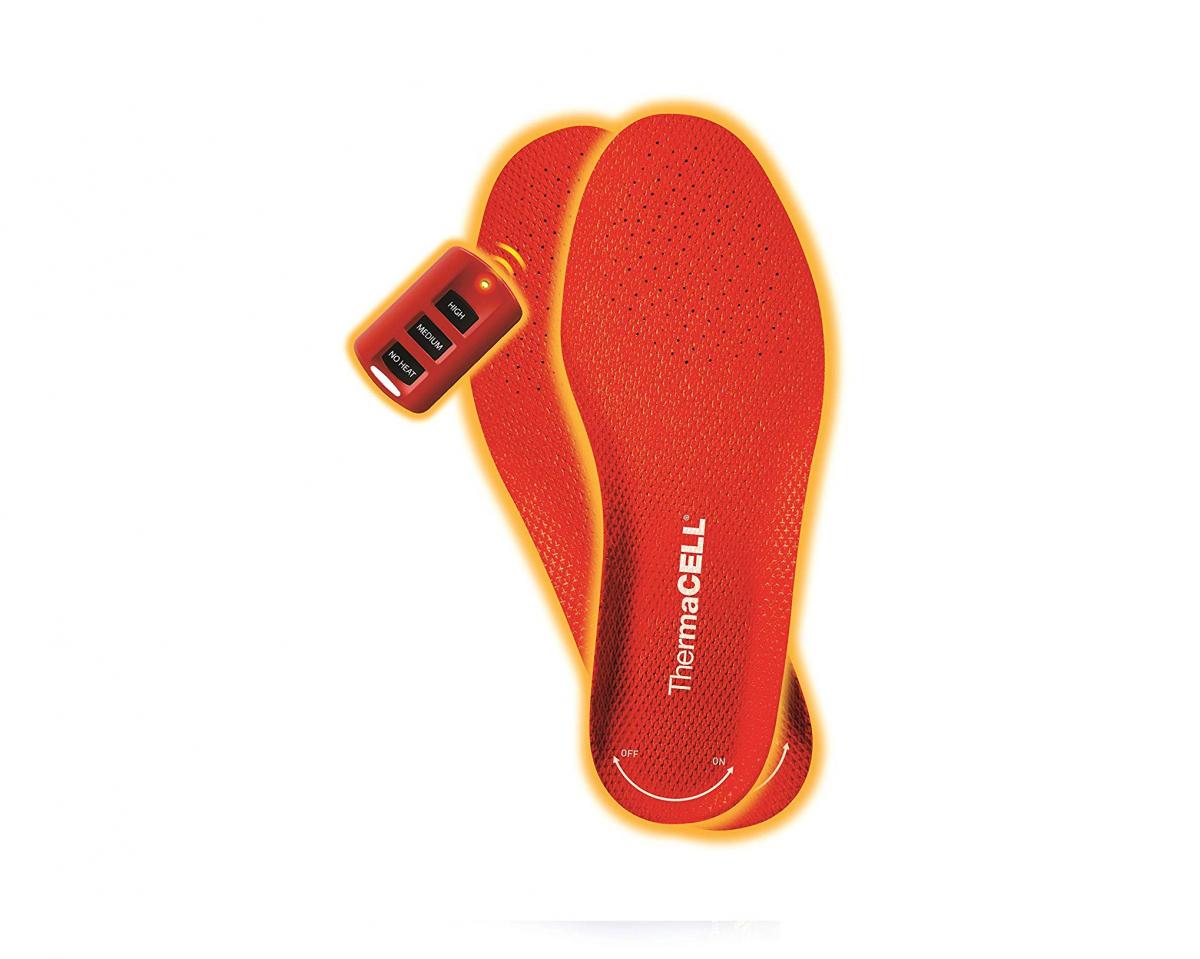 Check out a review of the Thermacell rechargeable heated feet warmers in action via the video below.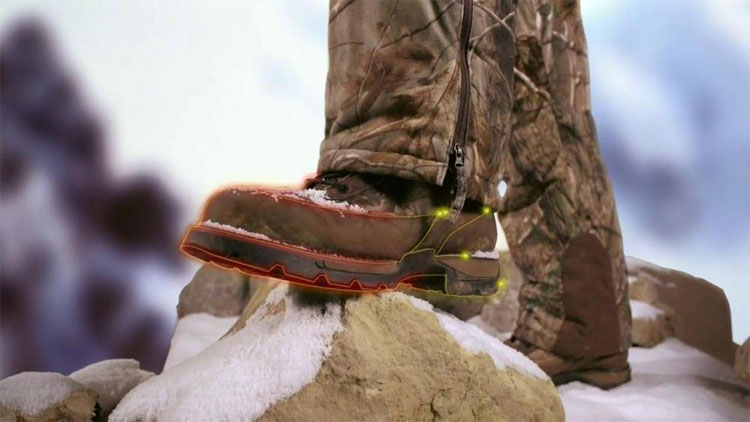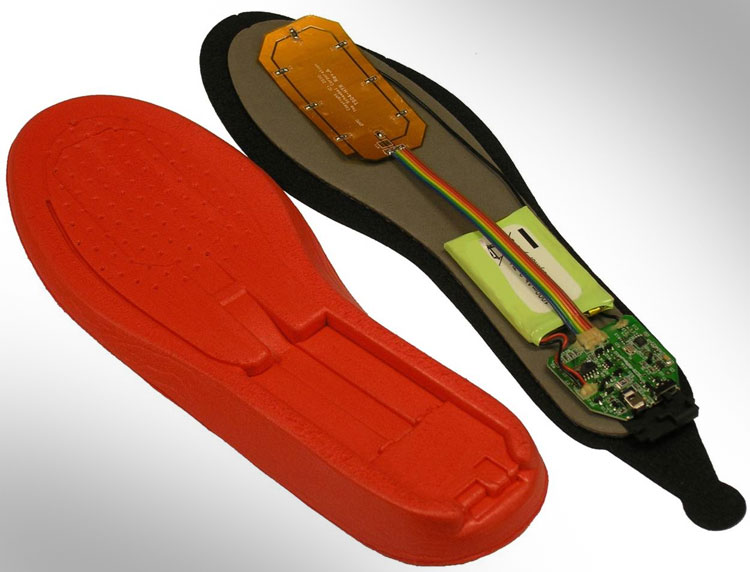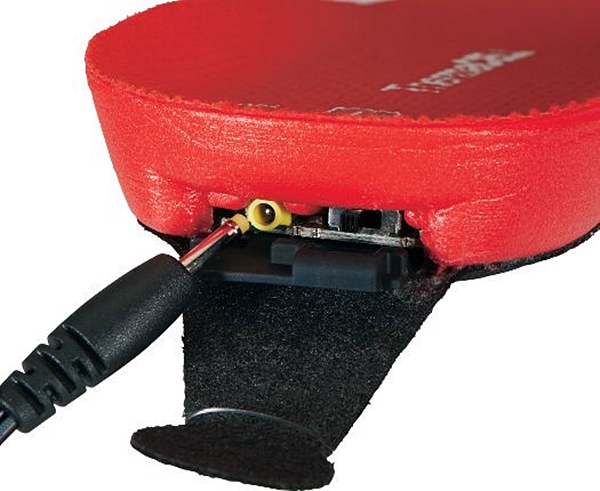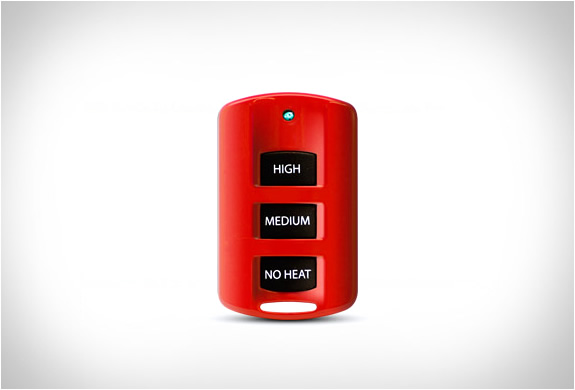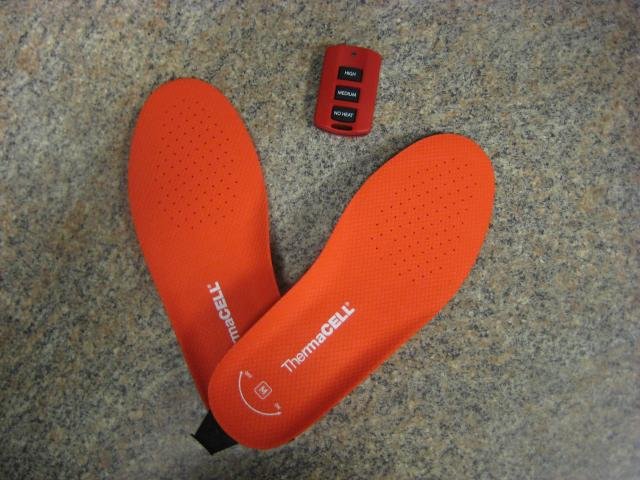 Check out the size chart below so you know what size foot warmer insoles will fit inside your shoes.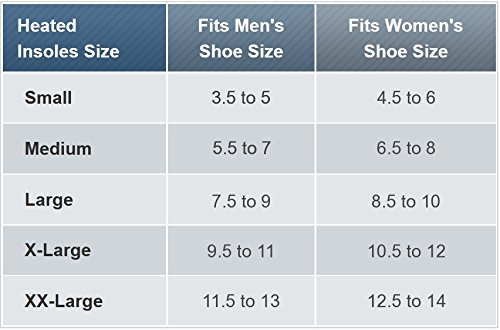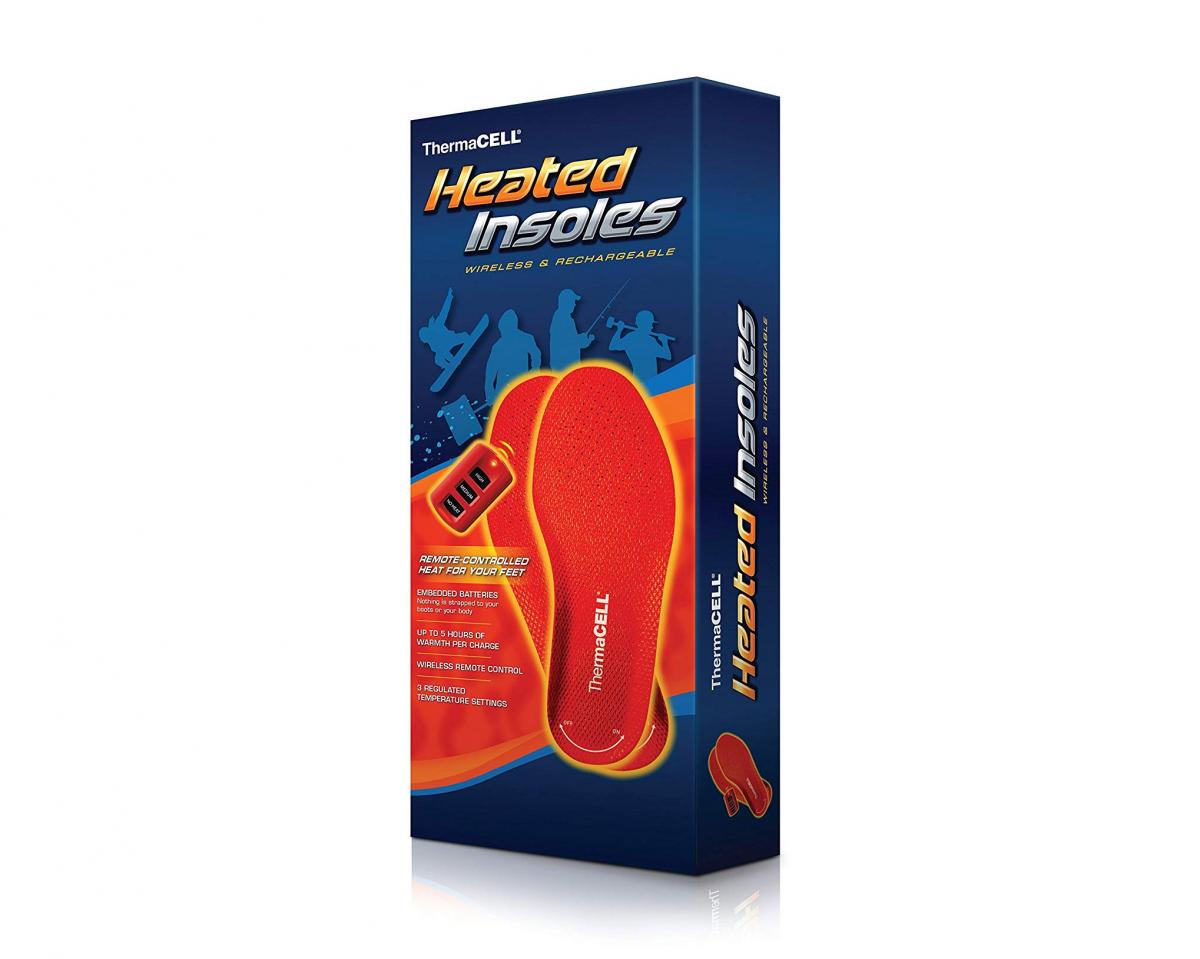 Subscribe To Our YouTube Channel