These Realistic Human Thumb Tacks Are The Perfect Creepy Office Accessory
By Ryan on 12/01/2022 4:22 PM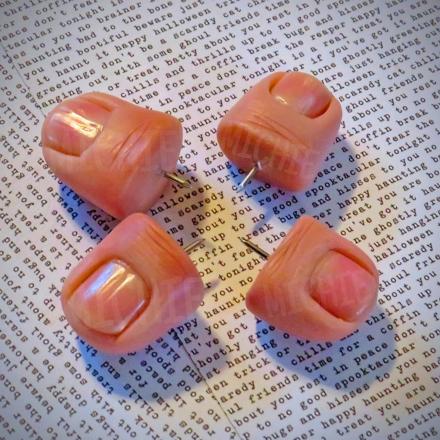 It's always a good rule of thumb to keep your home, office or desk-space organized, and push pins are a classic way that many elect to do so. Often called "thumbtacks," these push pins can be a useful tool for a number of different uses, but they can also make your documents, maps or other wall-pinned objects feel cold, distant and uninviting.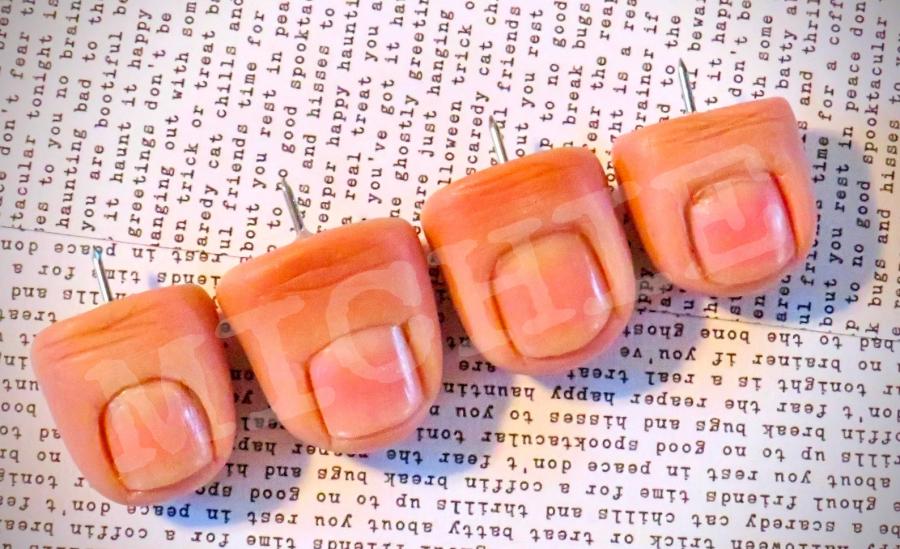 Credit: ThisisMichiesshop
What you really need in pushpins in the modern age is for them to be a little bit human, and using realistic thumb thumbtacks could be the warm, inviting touch you need for the next time you pin something to the wall — or, they could just be creepy.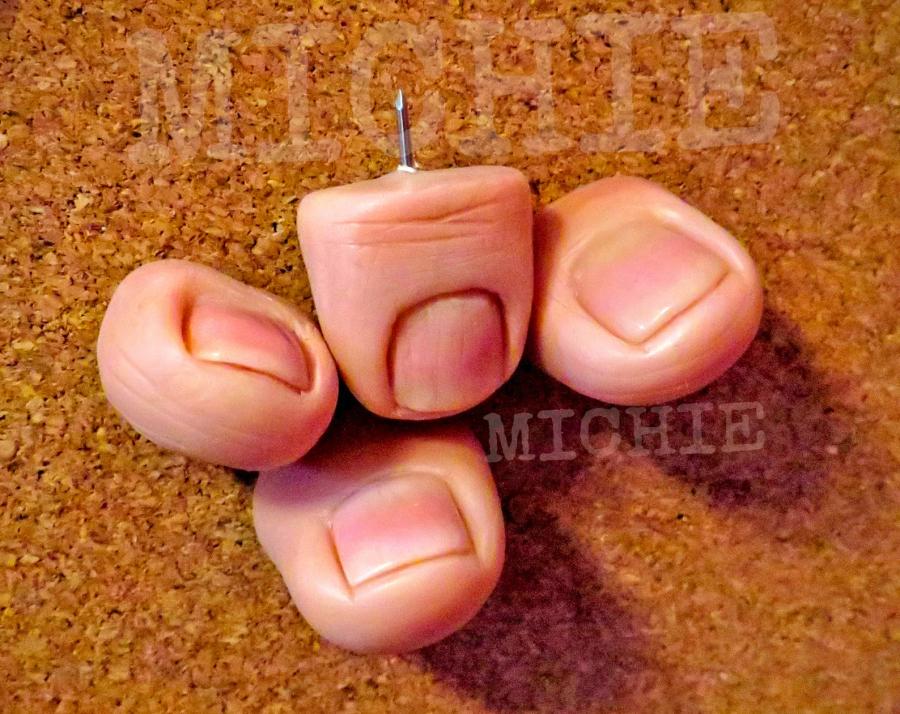 Credit: ThisisMichiesshop
Either way, these realistic thumb push pins from ThisisMichiesshop on Etsy make for a great gag gift for the holidays, or Halloween, literally putting the thumb back in "thumbtack." The handmade realistic thumbs include a small metal tack that lets you pin up paper or other lightweight materials without having to thumb through a bunch of boring traditional push pins.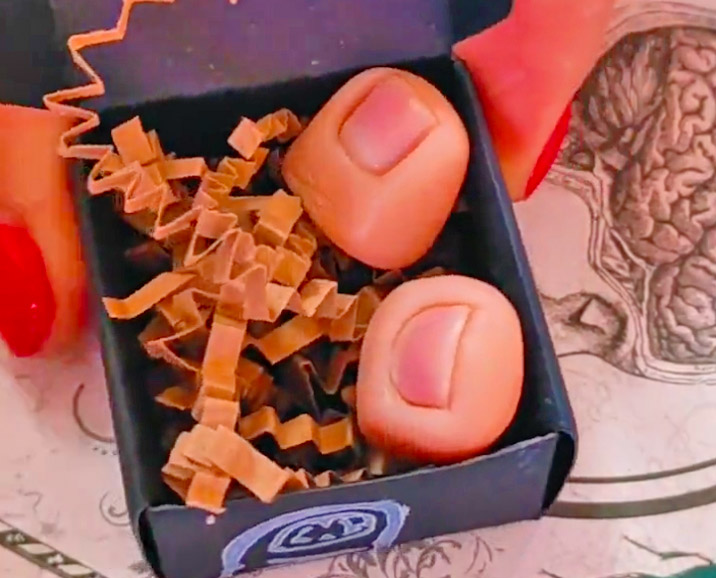 Credit: ThisisMichiesshop
The realistic human thumbtacks are extremely convincing, featuring a hand-crafted thumb with authentic-appearing wrinkles, and a large thumbnail with a slightly glossy finish, all of which are attached to a metal tack for pinning items up. The thumbtack push pins are sold in a set of four and the shop says they're lightweight enough to work on corkboards or just about anywhere else you might normally use a thumbtack.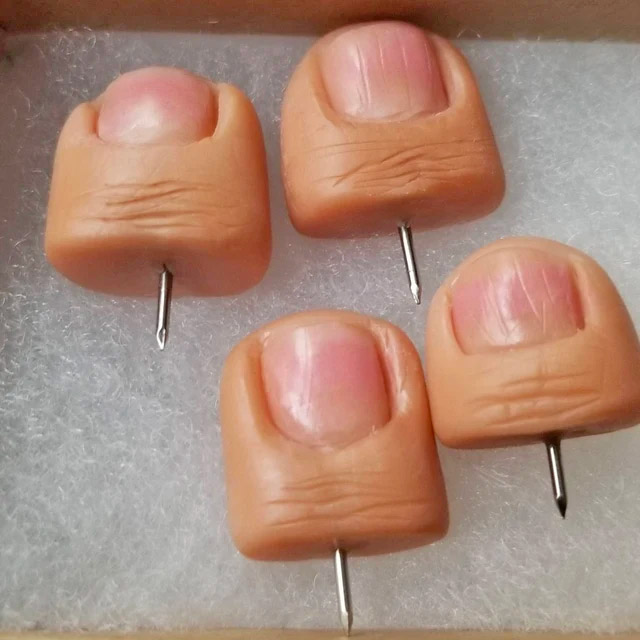 Credit: ThisisMichiesshop
Now you can say goodbye to twiddling your thumbs aimlessly during the workday and say hello to important documents sticking out like a sore thumb! Or four.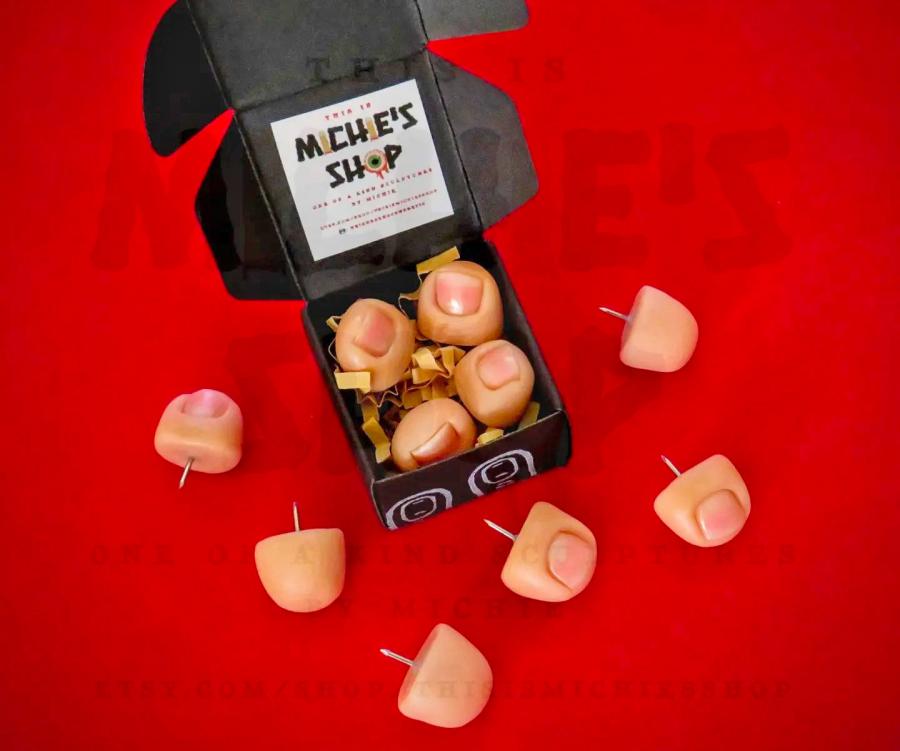 Credit: ThisisMichiesshop
These realistic thumb push pins are handmade by the shop owner Michie, out of a combination of polymer clay and metal tacks. While the specific size isn't listed, the videos and photos seem to show that the thumb push pins are about the size of an actual thumb, measuring about one cubic inch.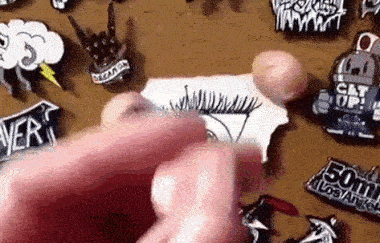 Credit: ThisisMichiesshop
The shop also notes that, because each realistic thumbtack push pin is made by hand, each thumbtack will also be a little bit unique. The shop also has slight variations on the thumb push pins, including a literally-green Frankenstein thumb, a finger bottle opener, a severed finger drink stirrer, and much more.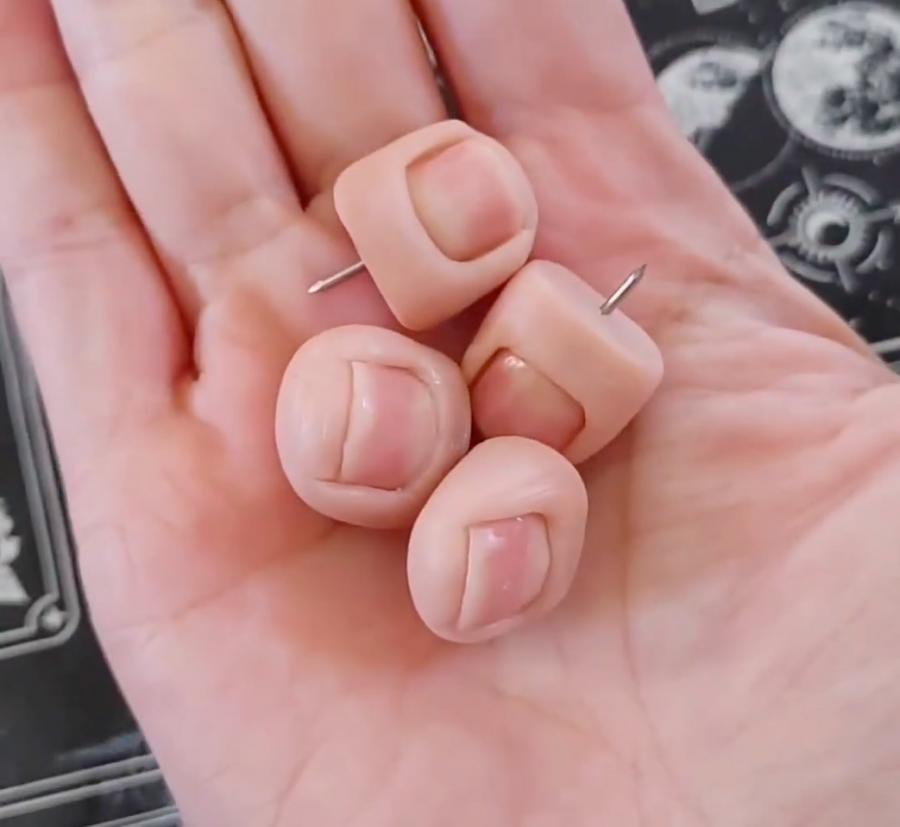 Credit: ThisisMichiesshop
And how do past buyers like these realistic thumbtacks? Most of them say the handmade pushpins are four thumbs up! In a five-star review of the realistic thumb pushpins, Etsy user slug000 wrote, "I LOVE these! Was looking for some creepy bookmarks for Halloween and ended up also getting pushpins. Super cool and creepy! Great craftsmanship."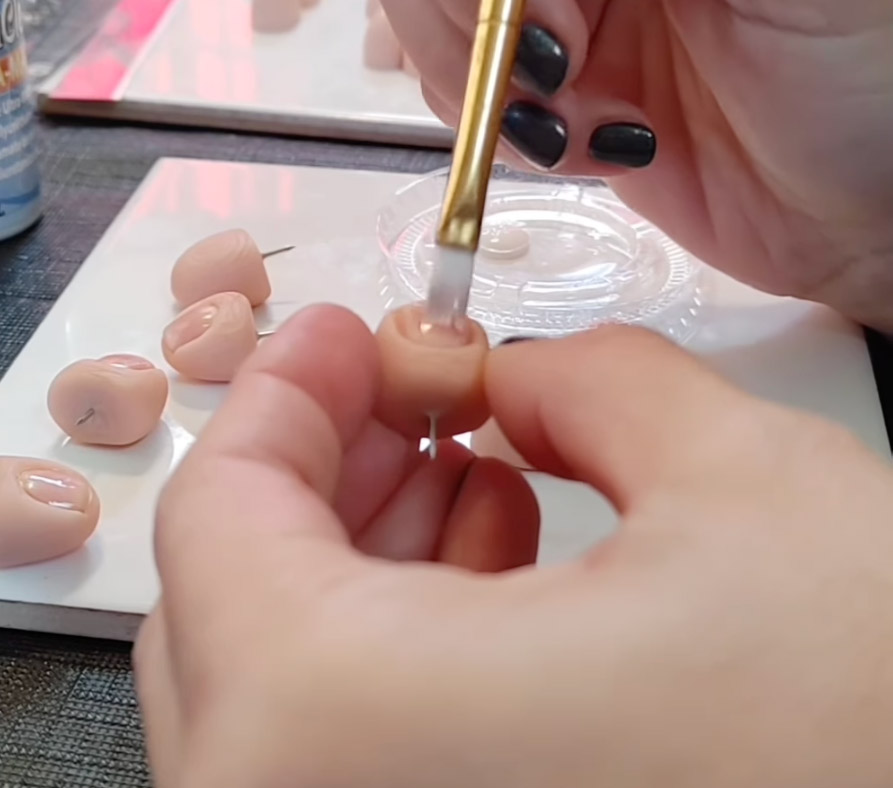 Credit: ThisisMichiesshop
These realistic human thumb pushpins ship from the shop in Victorville, California, and while they don't accept returns or exchanges, they're estimated to take between three and 13 days to arrive from the date the order was placed.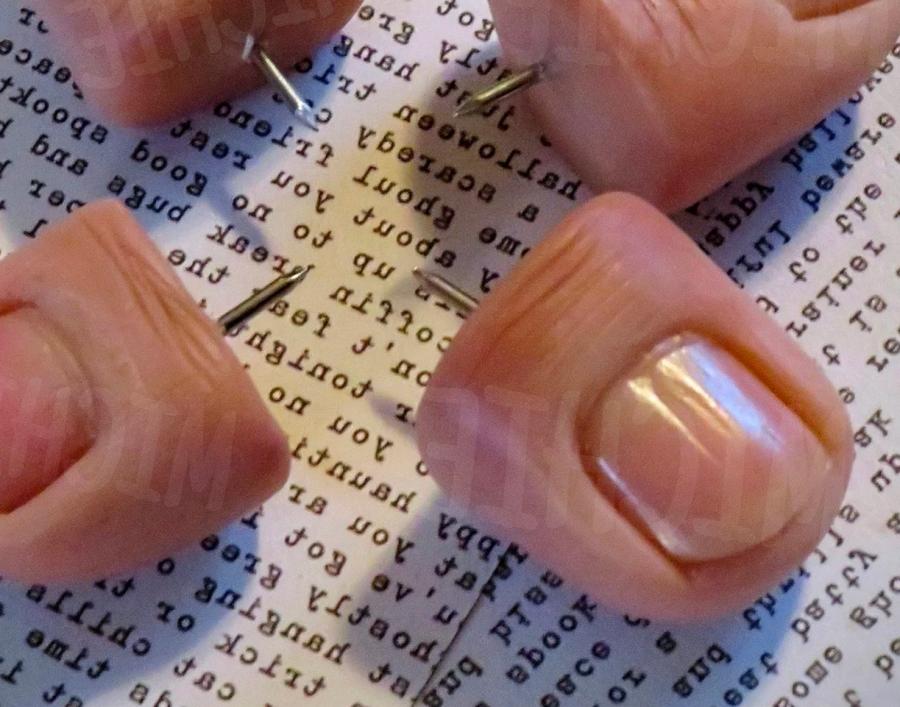 Credit: ThisisMichiesshop
If you like the thumb thumbtacks, you might also be interested in other excellent OddityMall features such as the thumbs-up chicken arms, these realistic finger pens (which go great in a cup near the thumb push pins), or for the bold, this huge middle finger mask that will almost undoubtedly turn your coworkers against you.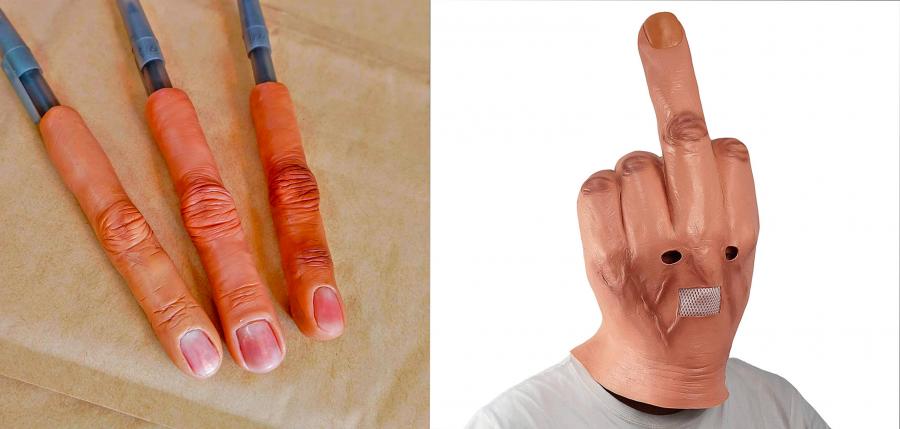 Whether you've got a green thumb, an aptitude for thumbing your nose at others or you're stuck under someone else's thumb, these realistic thumb push pins will give you ample time to come up with your favorite thumb puns. Let the realistic thumb thumbtacks take you from being all fingers and thumbs to being… extremely organized with your wallspace and easily moving documents around as needed.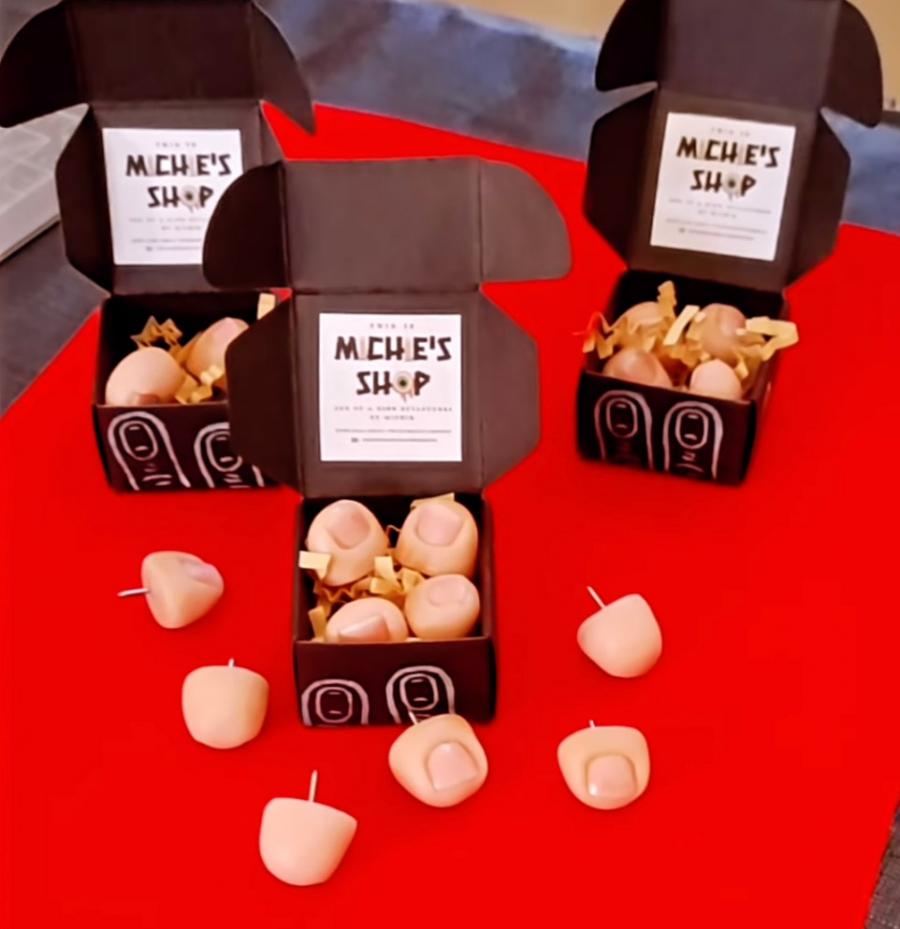 Credit: ThisisMichiesshop
You can snag a 4-pack of these realistic human thumb tacks from their Etsy page for around $17 bucks!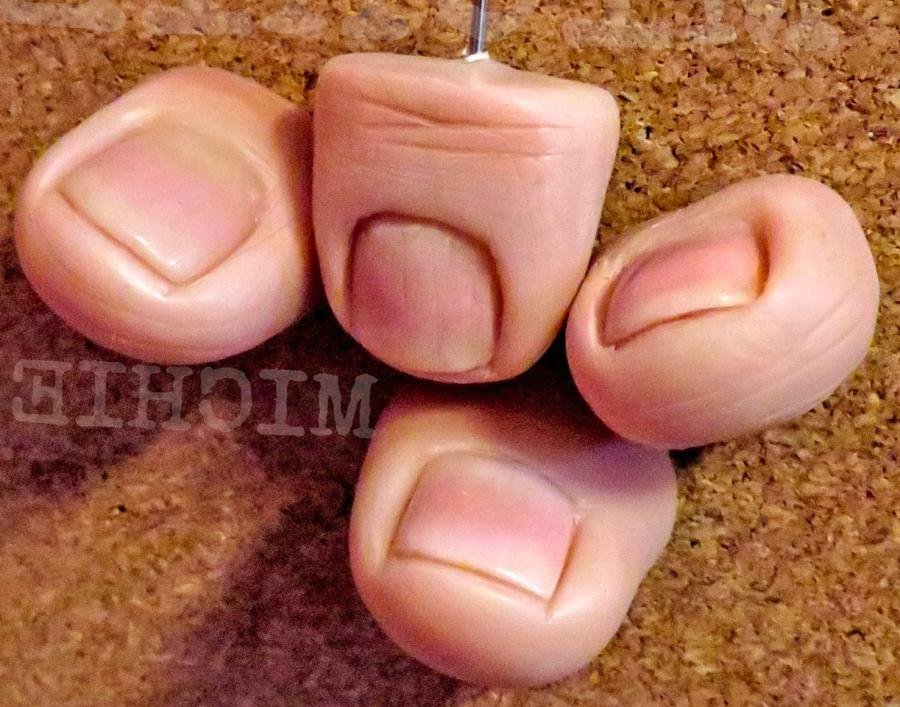 Credit: ThisisMichiesshop