Realistic Bear Sleeping Bag
By Ryan on 09/04/2019 8:16 AM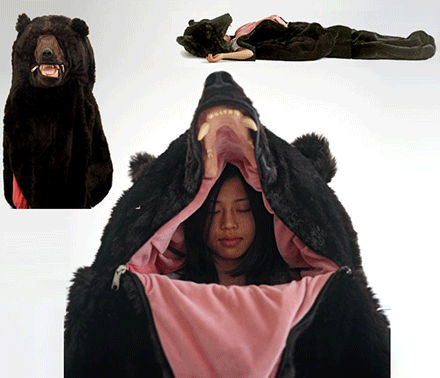 The bear sleeping bag is an incredibly realistic plush sleeping bag that looks just like a real bear. The sleeping bag even has a bear head that's attached to the sleeping bag where your head pops out of, which you can leave unzipped to get some oxygen, or you can zip it all the way up and pretty much close yourself off into the mouth of the bear as if you were just eaten by the bear. The sleeping bag also has a zipper that runs all the way around the bear's body just like a normal sleeping bag would work which is how you get into the bag. Certainly one of the most unique sleeping bags ever made, the bear sleeping bag is sure to be the envy of every camper in your group.
The realistic bear sleeping bag, or "The Great Sleeping Bear" as it's so aptly named, was designed by an artist named Eiko Ishizawa from Amsterdam, and was inspired by a bear from Bavaria that caused a ruckus within the town in 2006 who was eventually hunted down. Eiko apparently decided to make a bear sleeping bag out of the whole situations as sort of an ode to the bear.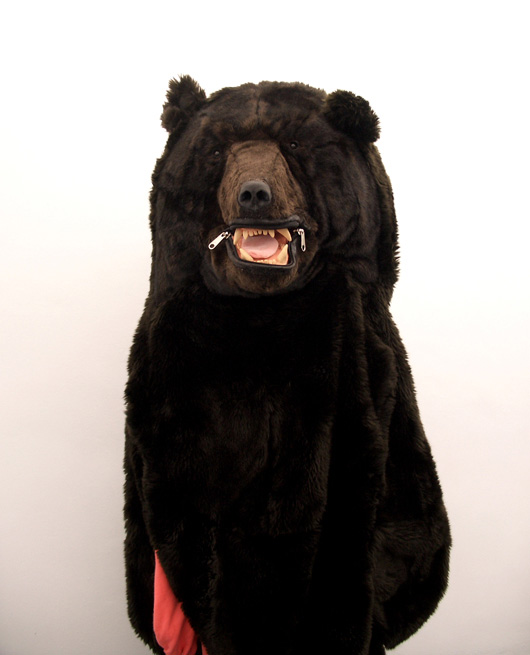 The bear sleeping bag is somewhat of a concept as of now, as Eiko is currently taking orders on a one-by-one basis in which you actually have to email him to get details on ordering the sleeping bag. If the bear sleeping bag did ever come fully to fruition, it would most likely be the greatest sleeping bag ever made, and would go over very well with the ladies that you're camping with.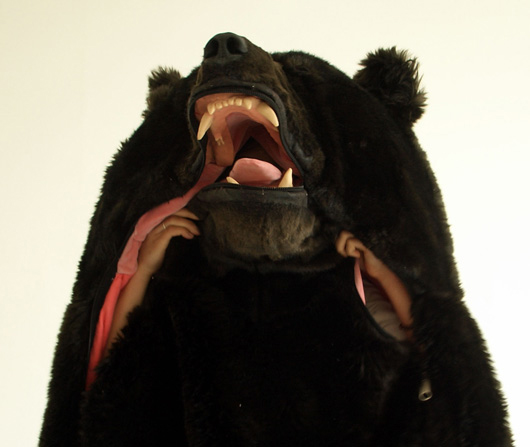 Just be careful if using the sleeping bag outside, as a male bear may come around looking for some lovin', or you could always just get shot by a hunter if you were for whatever reason out running around with it in the middle of the forest.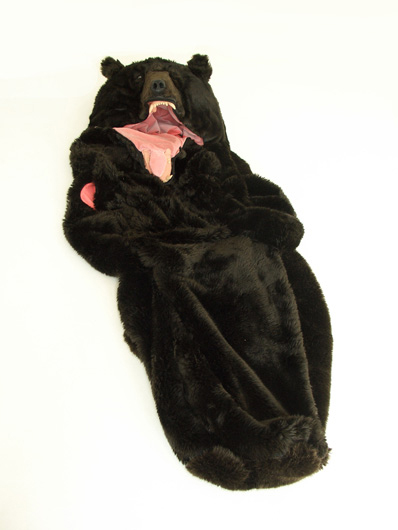 Check out the realistic bear sleeping bag in action via the video below.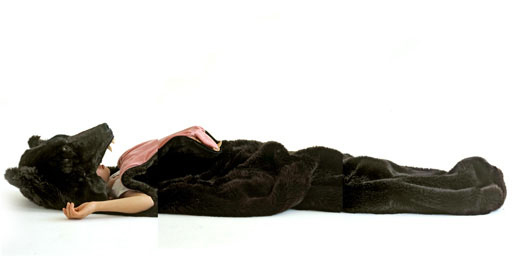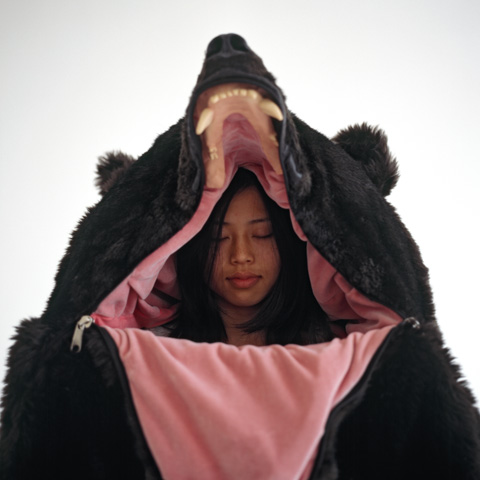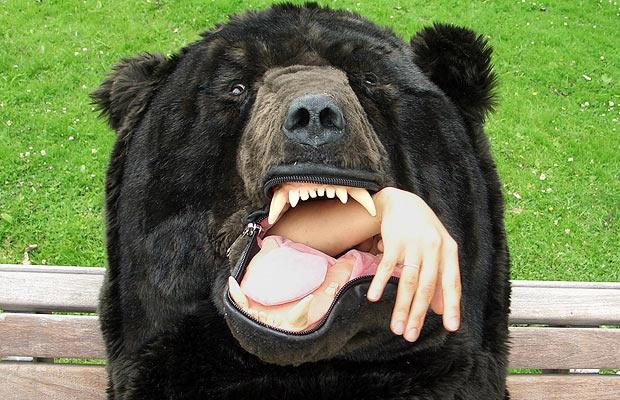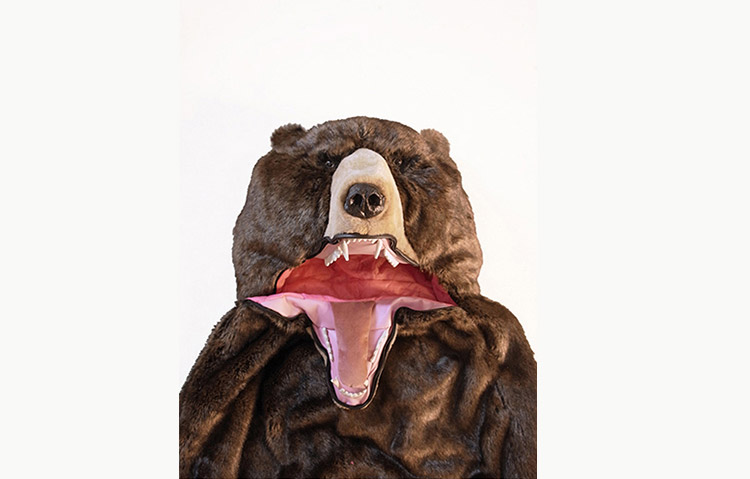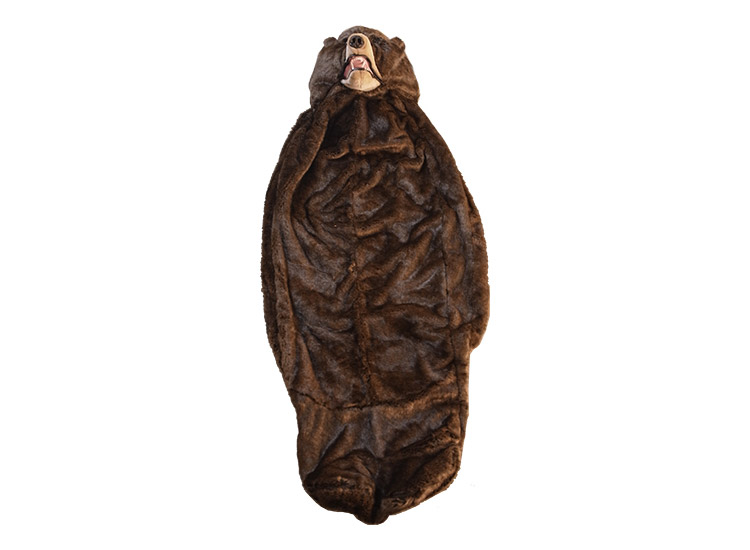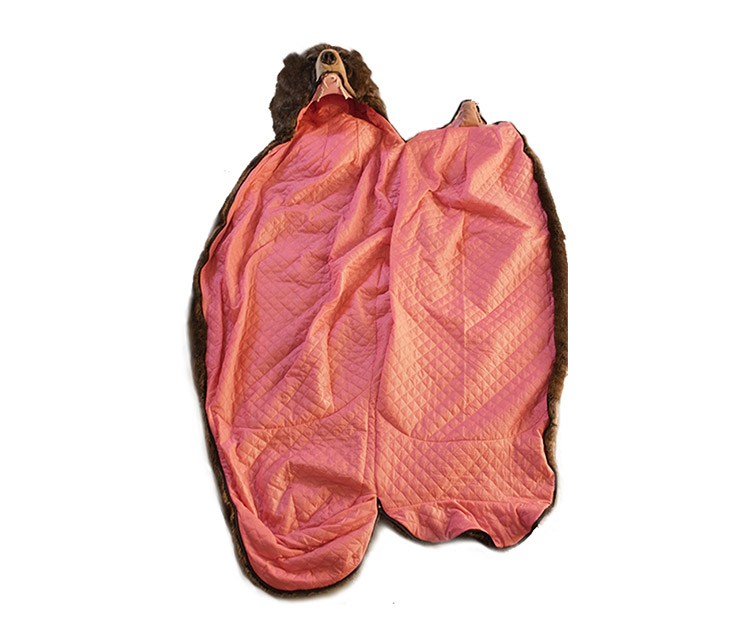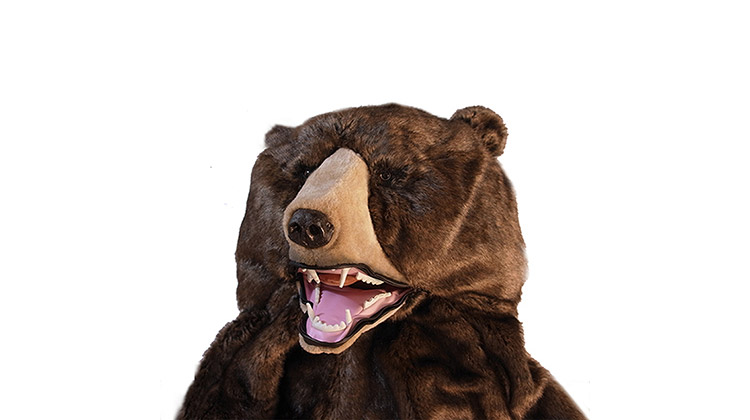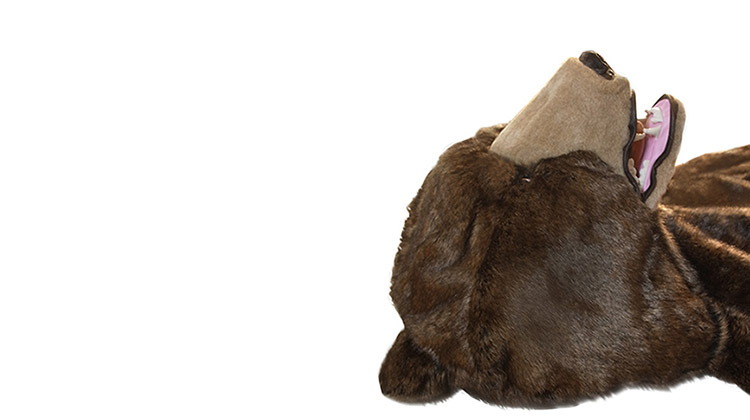 Subscribe To Our YouTube Channel