Whiskey Barrel Rain Barrel Connects Right To Your Gutter Downspout
By Ryan on 07/28/2020 2:56 PM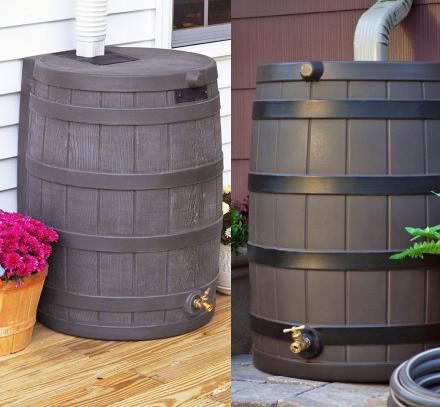 If you live an area with water restrictions due to droughts or are just a preservationist that likes to conserve and save their water, this unique rain barrel might be for you. It's called the Rain Wizard, and it connects right to the downspout on your gutter so that it'll automatically collect all of the rain water that comes down it.

Accessories: Water Diverter | Stand
Versions: Barrel | Sandstone | Tree Stump
The unique rain barrel then has a nozzle on the bottom of it where you can connect a garden hose to easily water plants or your yard with the rain water instead of water from the city that you'd have to pay for.
How Do I Install The Rain Wizard To My Gutters?
Installing the rain wizard is pretty simple. You'll just need to cut out a 4 inch section around a foot above where your rain barrel will stand. You can then connect the rain water diverter into your downspout. An included hose than attaches to the fitting on the downspout, which then goes into the top of the rain barrel.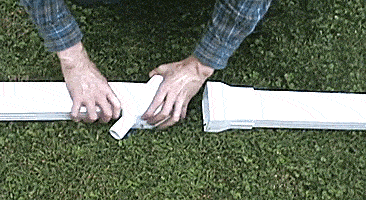 The diverter will send all of the water from your gutter downspout into the rain barrel, while letting all of the leaves and debris from your gutters still fall through the downspout. If you'd like you can also attach your rain barrel directly to the downspout so that everything goes directly into the rain barrel. The barrel has a screen on the top of it to filter out leaves and debris that you may need to clean off every now and again if things accumulate.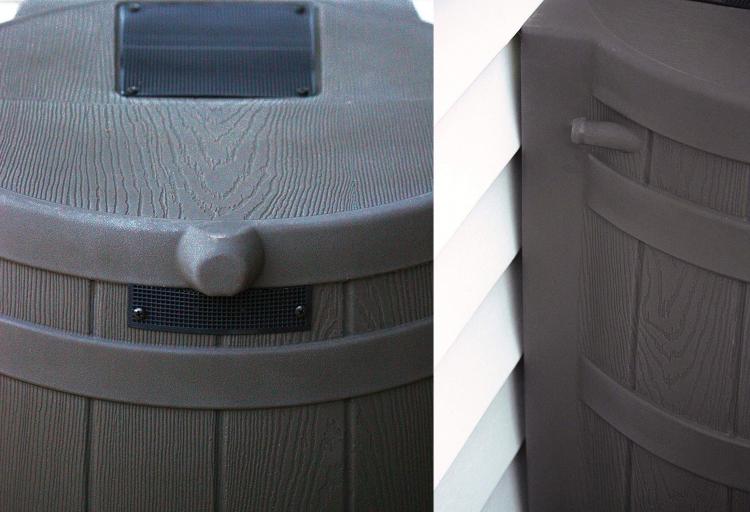 The Rain Wizard rain barrel has a 50 gallon capacity, and if you're using the diverter, it will funnel the water back up the diverter and back into your gutter downspout once the rain barrel becomes full.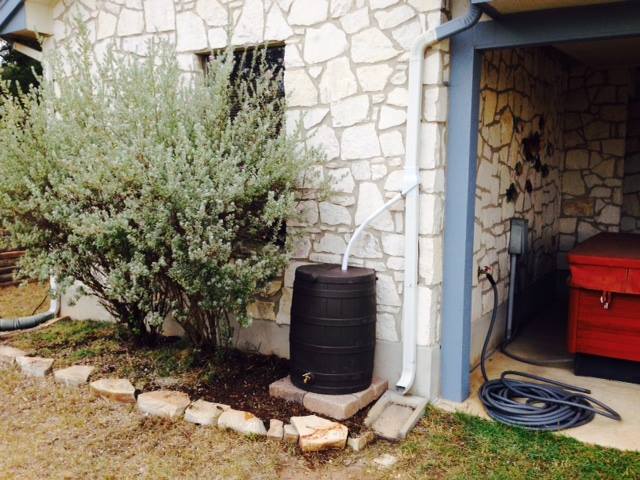 The gutter downspout rain barrel features a classic whiskey barrel design, comes in a bunch of different color options to choose from, and is made from ultra-tough, BPA-free, FDA approved, Polyethylene. It also has a flat-back design that sits flush against your house, and is rotationally molded which helps it hold up against cracking and splitting (yes even in the winter).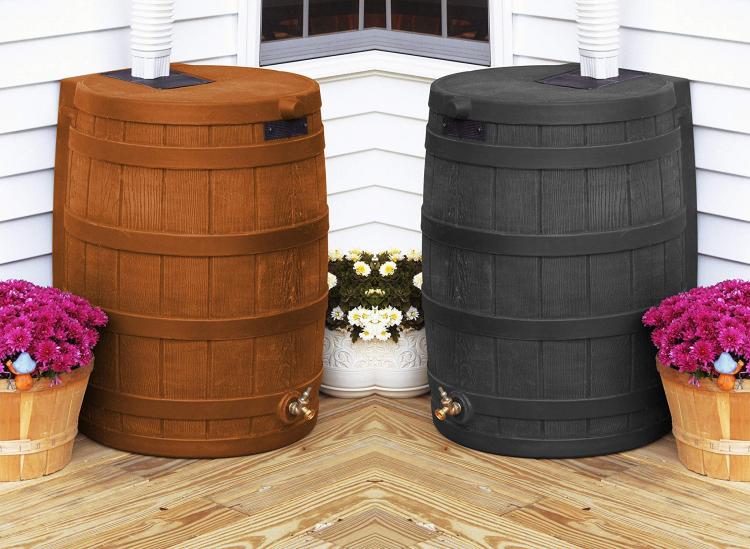 The Rain Wizard comes with an anti-debris screen for the top of the barrel if you happen to not us the downspout water diverter, it weighs 19 lbs, and measures 31 inches tall x 23 inches long x 22 inches wide.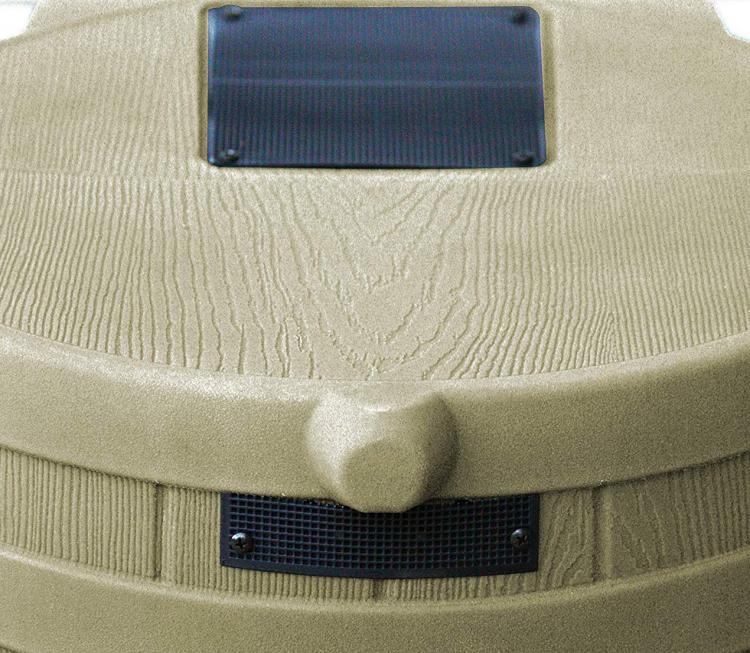 The same company that makes the Rain Wizard has a few different unique rain barrel designs to choose from, including one that looks like a giant stone for more of a hidden technique, and one that looks like a tree trunk that also allows you to place plants on the top of it.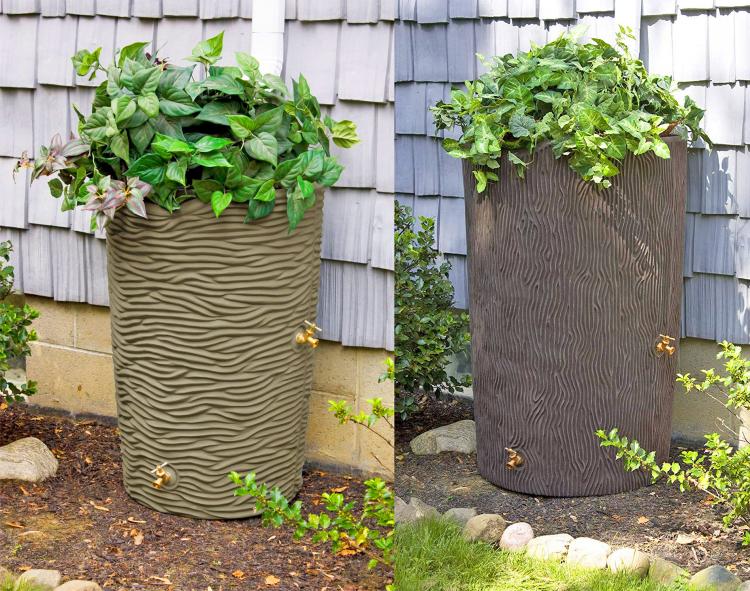 Check out the Rain Wizard rain barrel that connects right to your gutter downspout in action via the video below.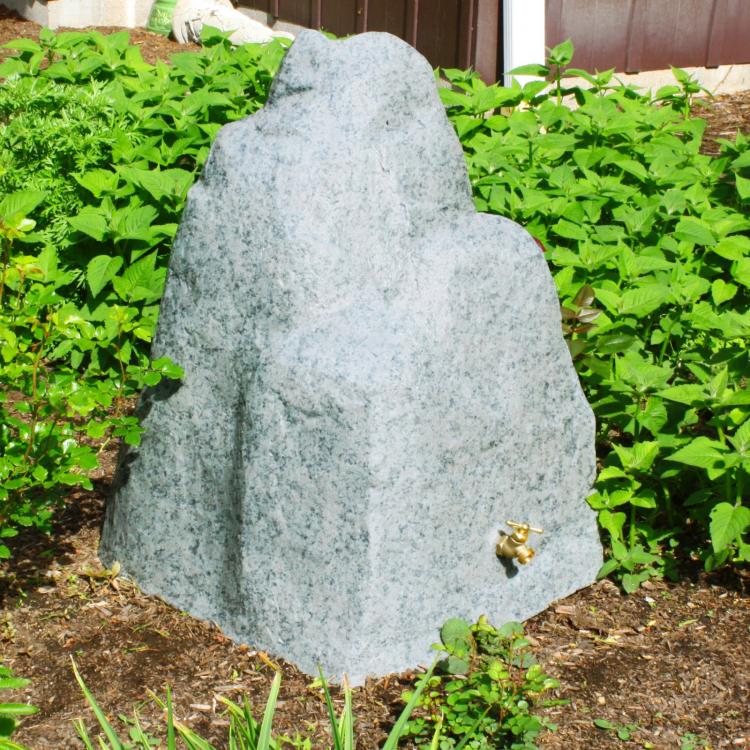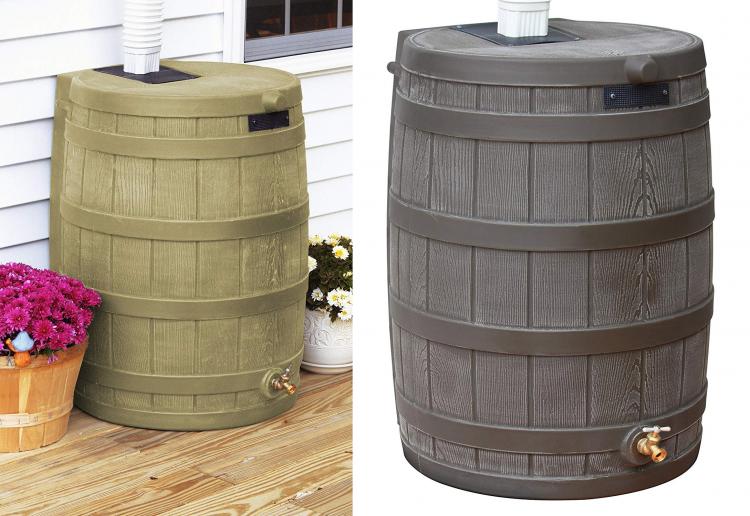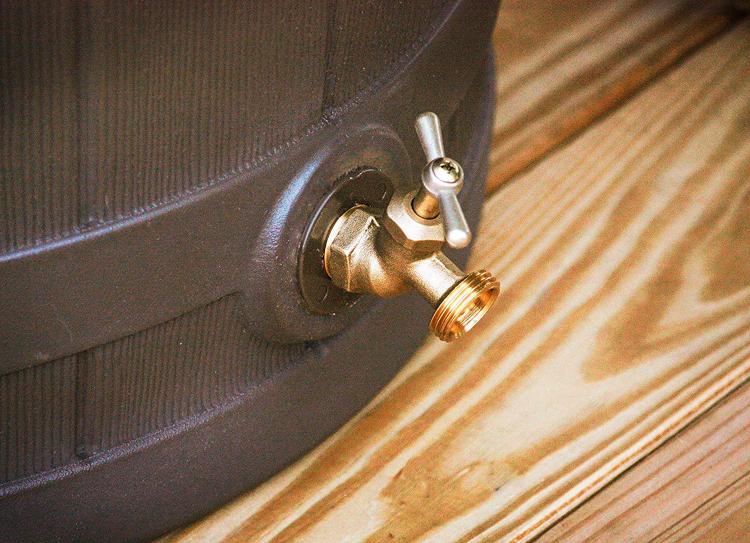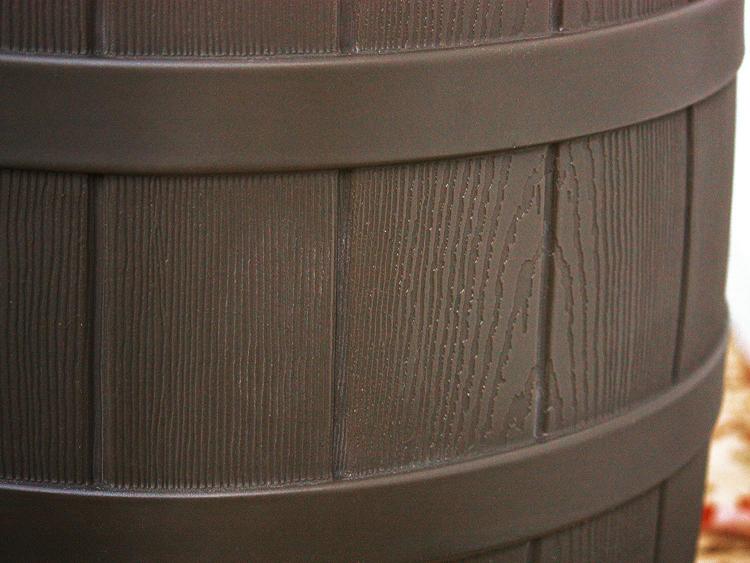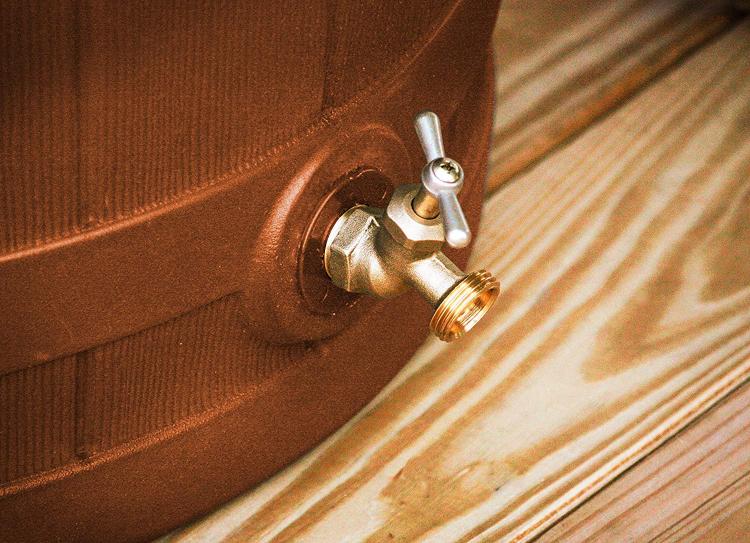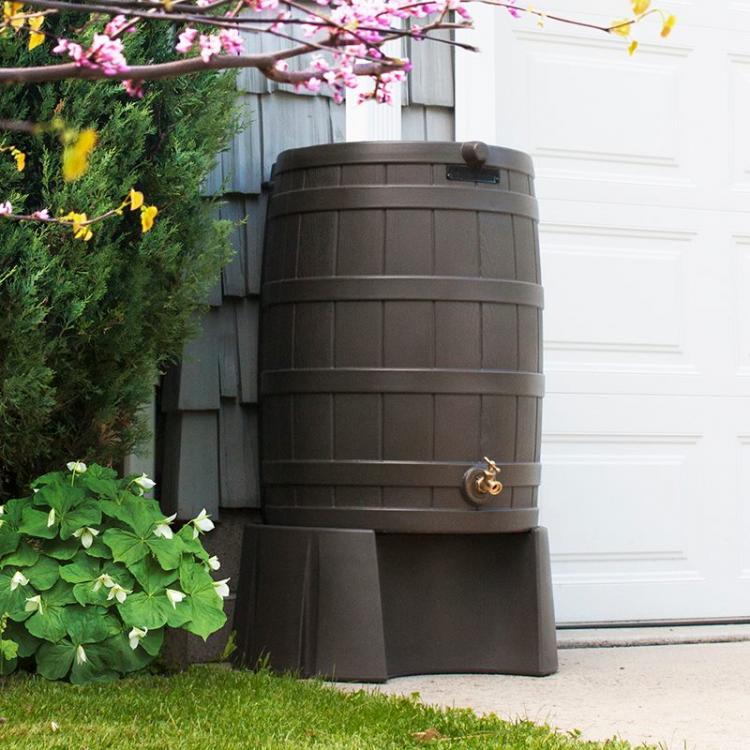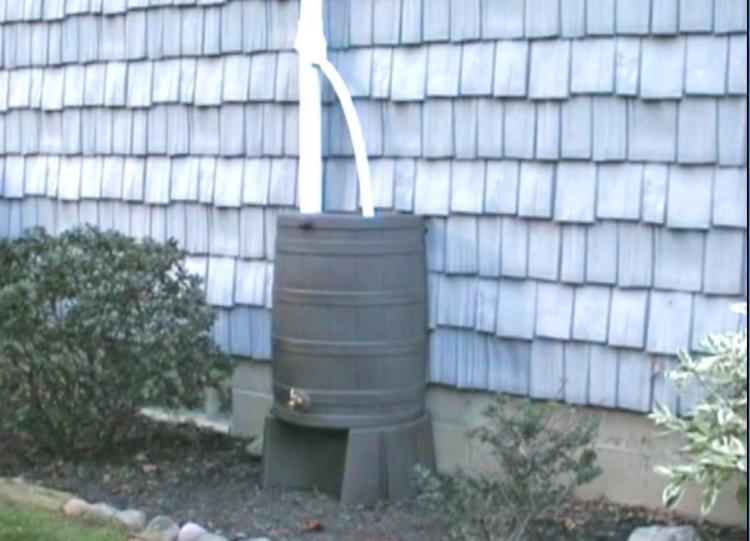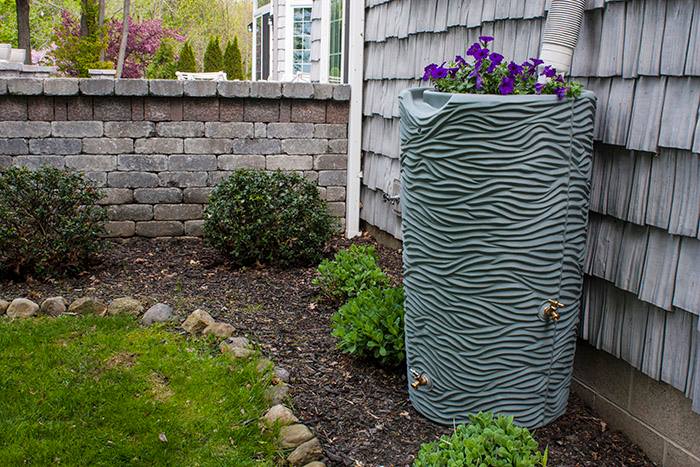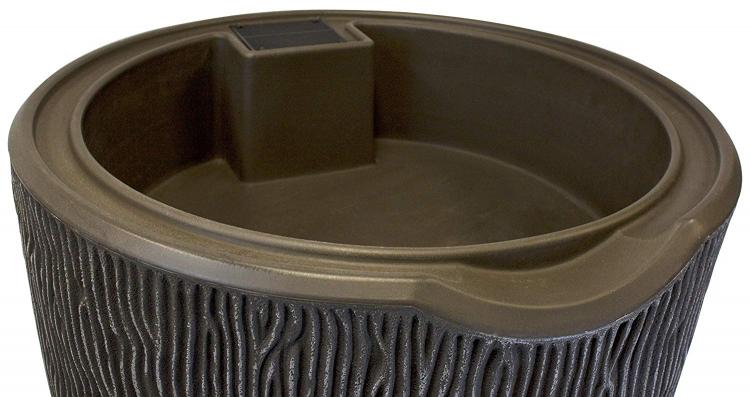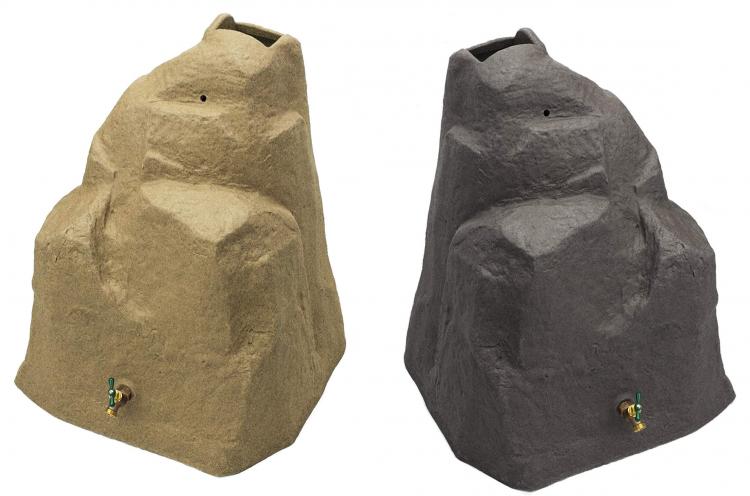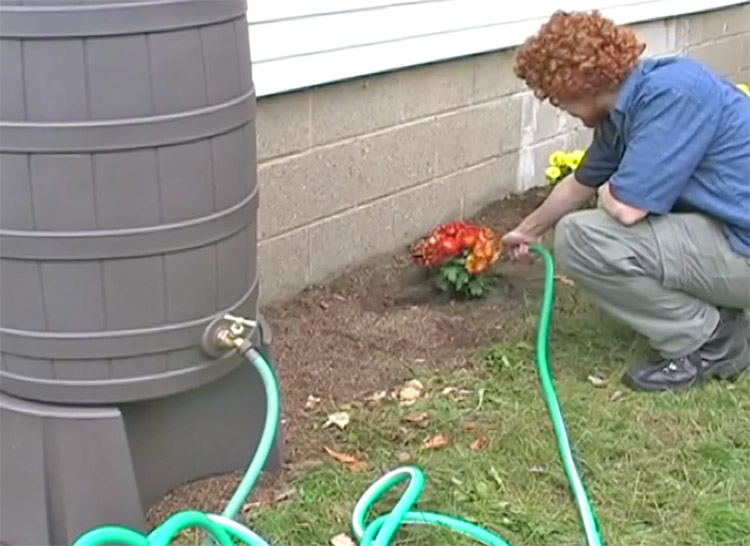 Subscribe To Our YouTube Channel