This Crazy Daisy Dancing Flower Sprinkler Is the Most Intense Way To Water Your Garden
By Ryan on 07/20/2021 8:11 AM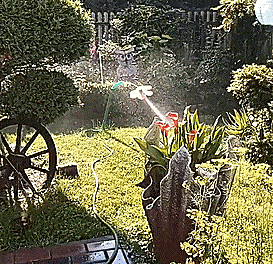 Watering plants is quite easy, but a garden? That's where the hard work is at. If you're tired of using handheld water sprinklers to irrigate your garden, grass, then consider a hands-free sprinkler. They are more convenient than manual sprinkling, and not complicated like the underground ones which need professionals to install and maintain. Getting such a sprinkler will keep your small garden at home flourished and evergreen. This crazy flower shaped sprinkler will dance and rage while watering your yard or garden, and it looks hilarious while doing so!
This rage dancing flower sprinkler not only waters your garden but also looks cool as well. Your kids will also be entertained for hours as it does the crazy turns. A perfect solution to watering your garden and entertaining your kids at the same time. It's made from high-grade plastic material and the plastic dual spike base attaches to any standard garden hose. It's non-toxic, durable, and suitable for a small agriculture project, courtyard, or garden irrigation. There are two color options, green & yellow and red & green. In both options, it's the stem which is green, and the color of the petals is the one that changes from red to yellow.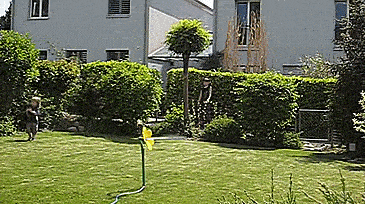 Credit
The watering process is purely mechanical and you will not be needing batteries for the flower sprinkler to work. It's easy to set up and run, just attach it to a standard garden hose for quick and instant watering of your garden. The crazy raging flower sprinkler has a length of approximately 17.72" and a width of 9.84", lightweight and thus easy to take from one part of the garden to the other. Kids will love the movement and will certainly be entertained for hours, especially on a sunny day.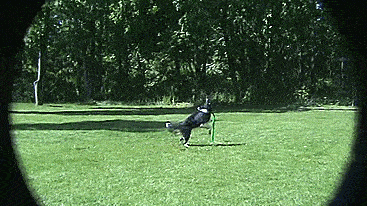 Source
Just connect to a standard garden hose and start watering your garden. If the normal faucet supply pressure is small and cannot make the daisy dance. A 2/3 water pipe adapter is needed and is connected to the white port at the bottom of the daisy. This adapter is readily available in supply stores. Hot summer days will never be the same again with this sprinkler being around. You'll be tempted to bring out your inner child and play with the crazy raging flower sprinkler. You'll be getting a reliable sprinkler, and your garden will be evergreen even during the sunny summer days.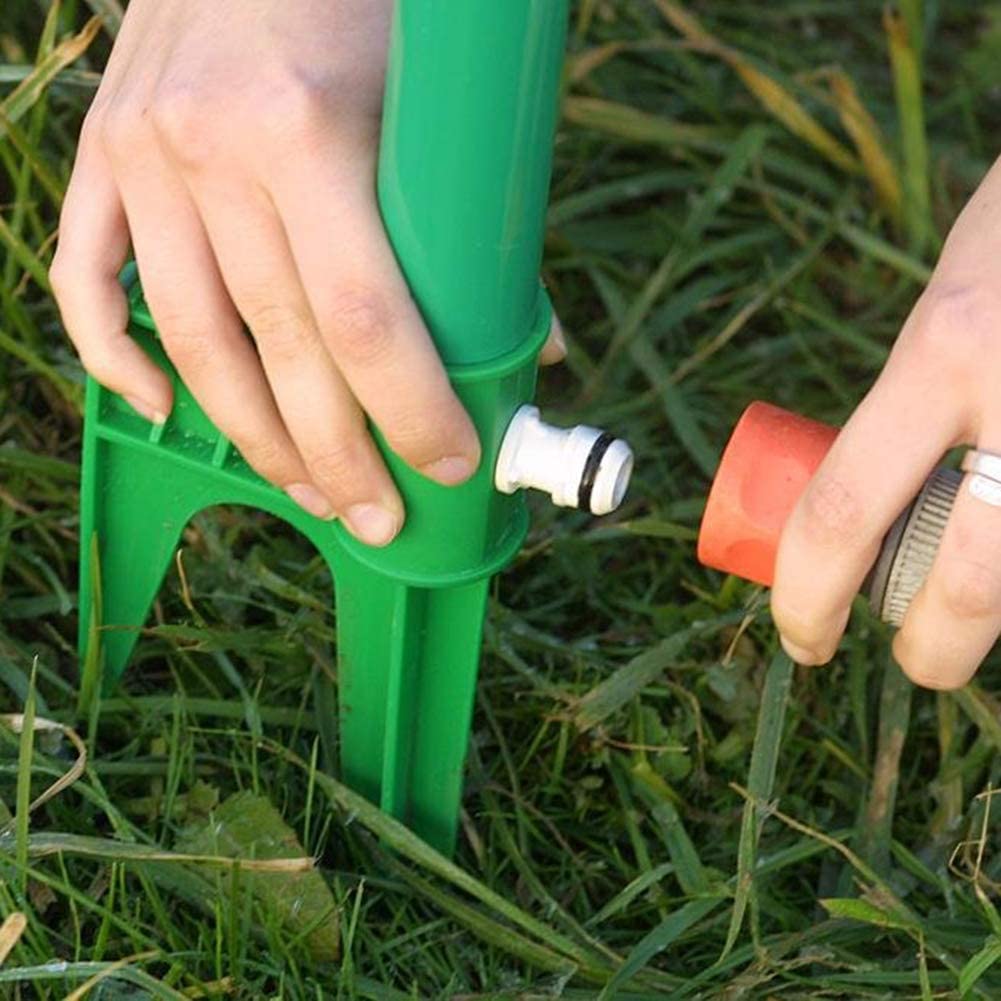 Connect the hose and watch as the daisy starts to make the crazy maneuvers, you'd think the crazy raging flower sprinkler is dancing to heavy petal music. If the water pressure is good enough all day, you can get hours of summertime fun. It's tough, durable, and will last for several summers. Just place it wherever you want in your garden, the double sharp end makes it easy to drive into the soil with convenience. Measure the water pressure to ensure that you're not wasting a lot of water while the same activity could use less. This flower sprinkler has a reach of about 10 feet, although this depends on the water pressure. You have to move it to another part of the garden to avoid overwatering on one side.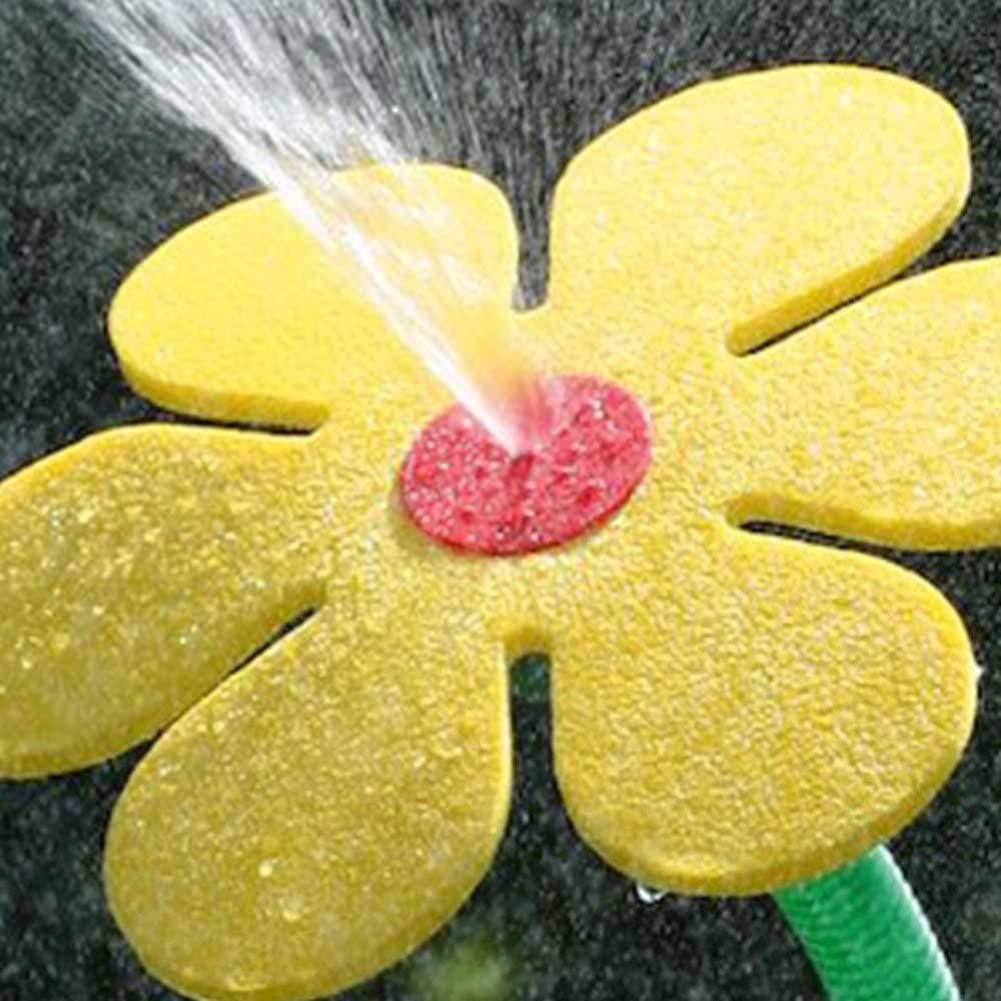 Get a more interesting option to water your outdoor garden or small agriculture project other than the traditional garden watering tools. You'll be putting a smile on your visitor's faces and the kids will have fun and be happy on a sunny day during the summer. Both the kids and garden can cool off, you'll be killing two birds with one stone. You can get two sets of different colors to beautify your garden, this flower sprinkler is a decoration too.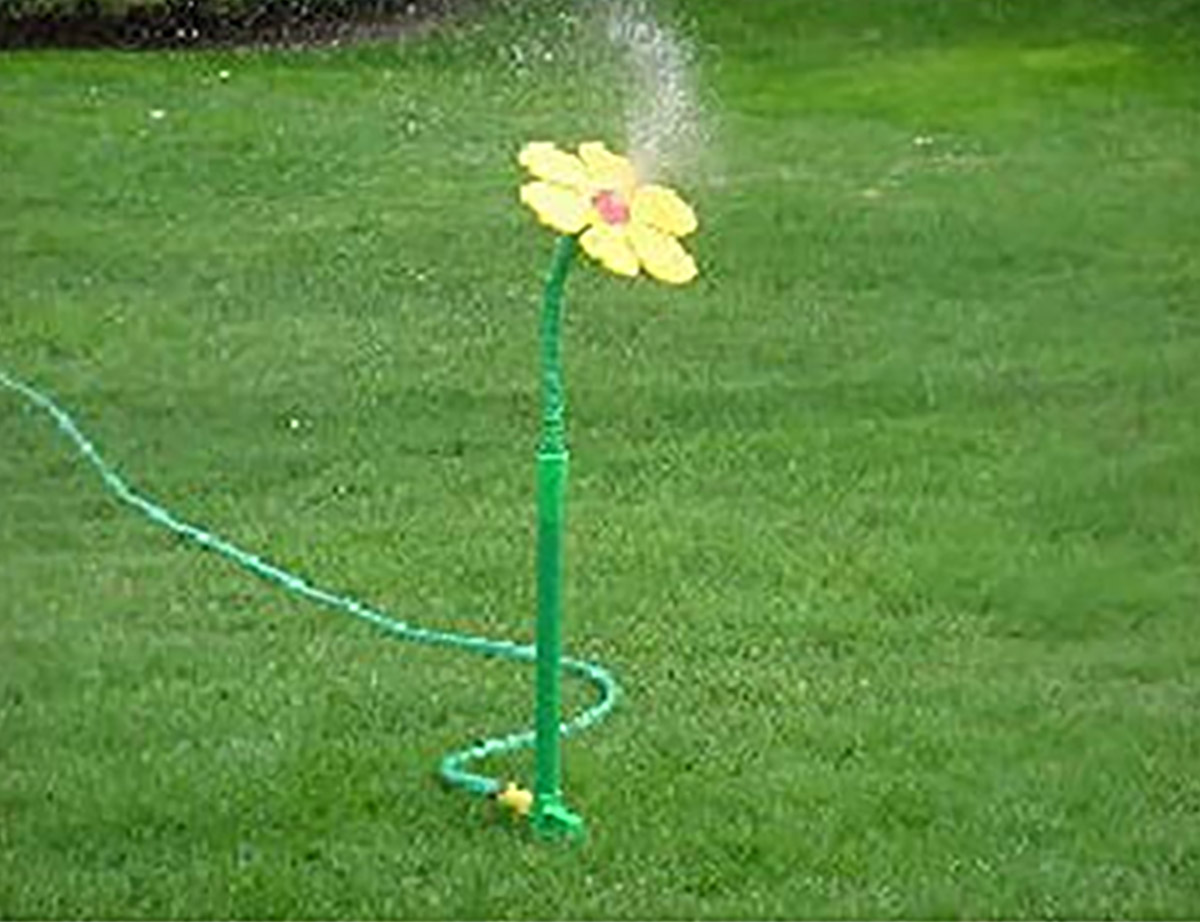 The Crazy Daisy dancing flower sprinkler is made with a plastic base, along with a flexible plastic material for the neck that allows it to dance around when turned on!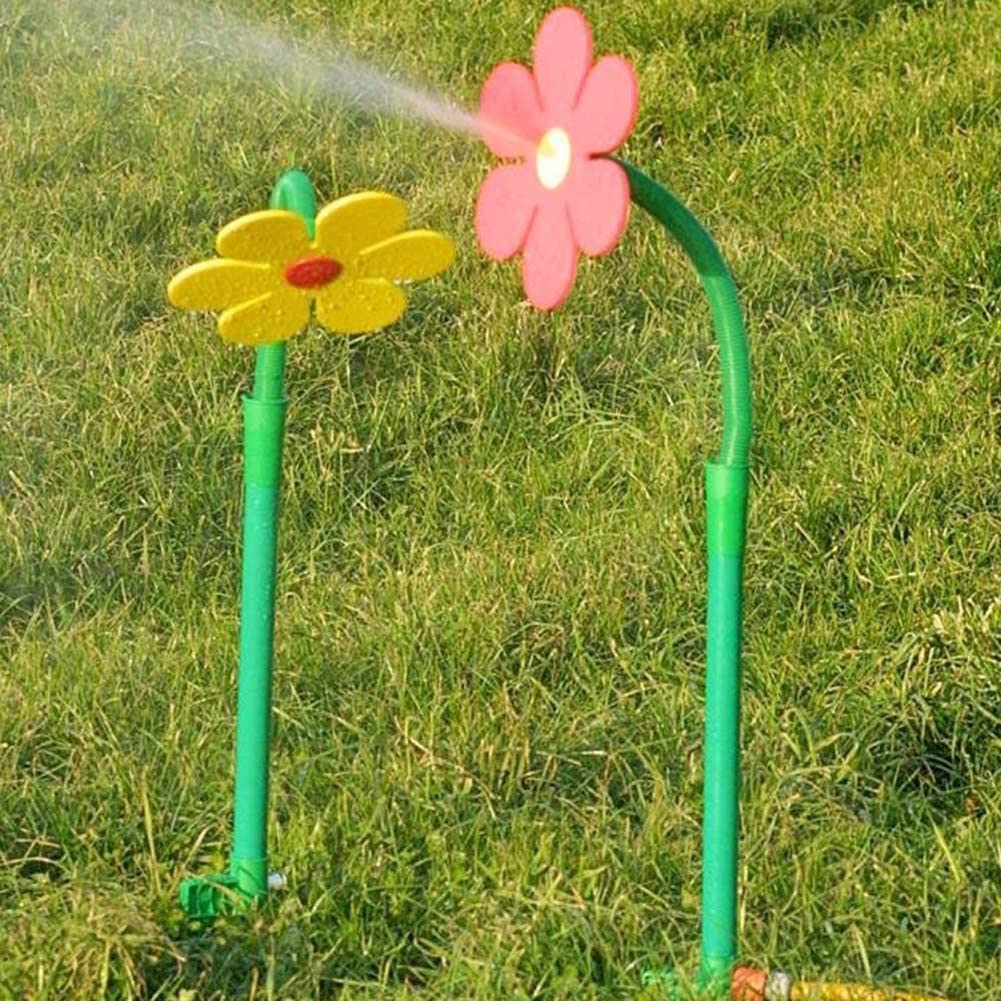 It connects to any standard garden hose using a simple 2/3 water pipe adapter.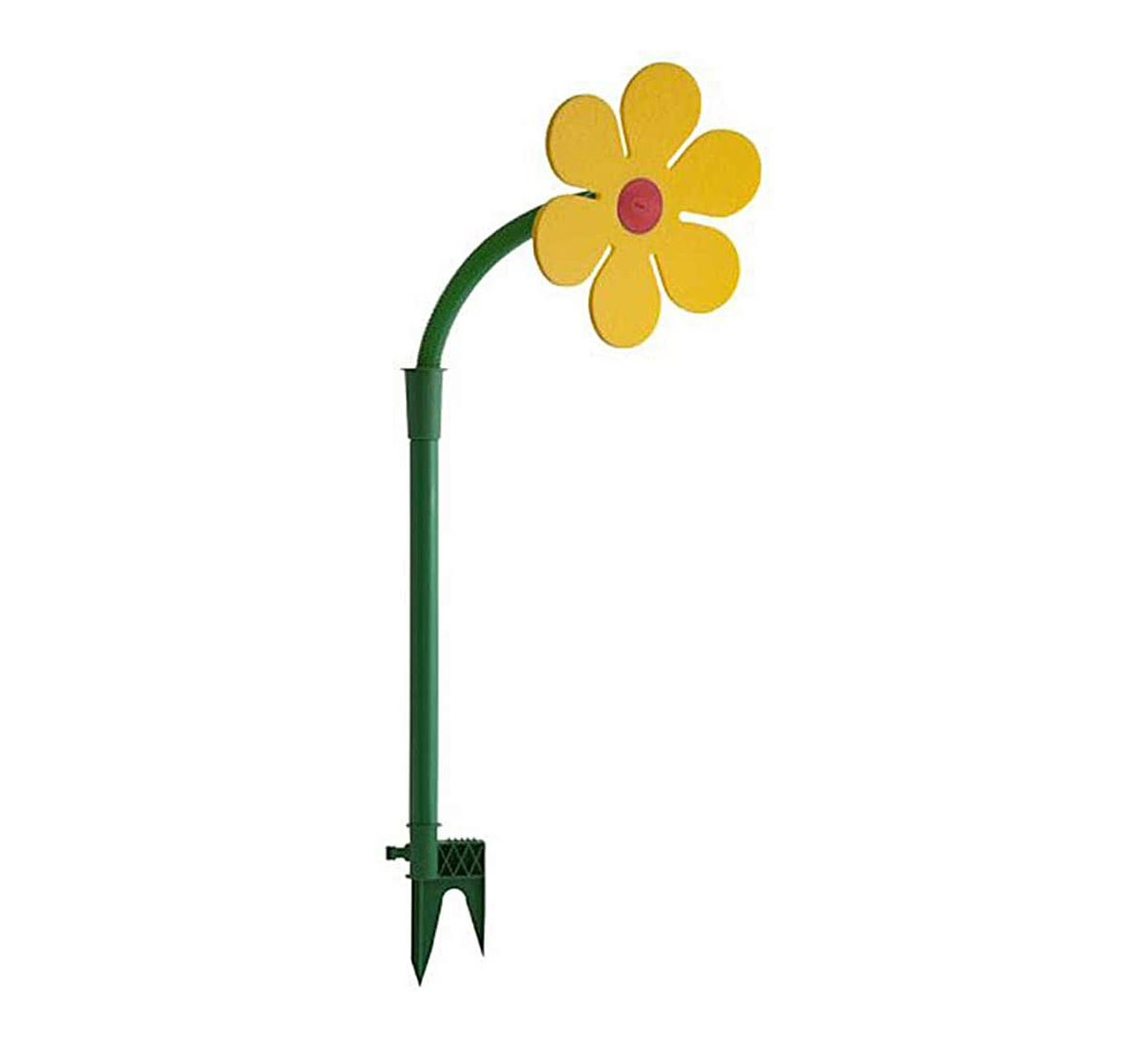 The dancing flower sprinkler is perfect for watering your yard or garden, or just having some fun with the kids!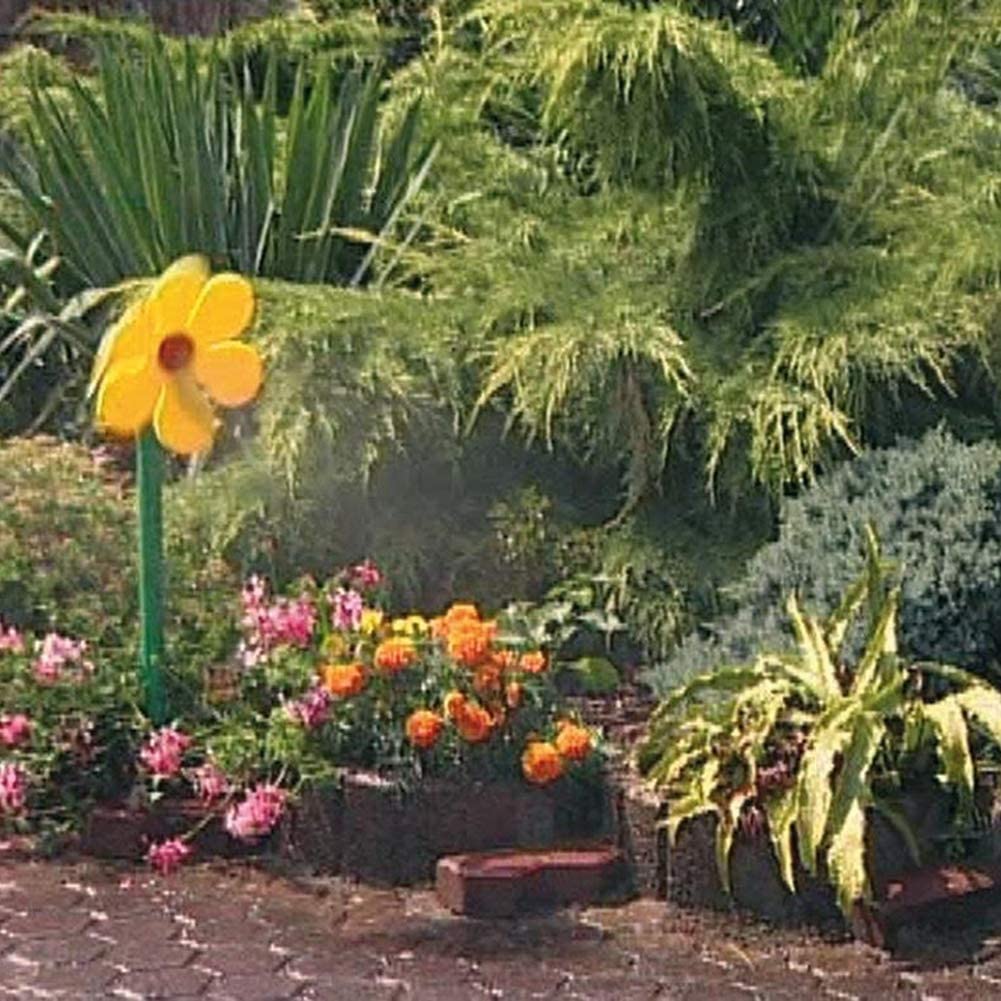 The Crazy Daisy sprinkler comes in 2 different color options to choose from, including yellow or red!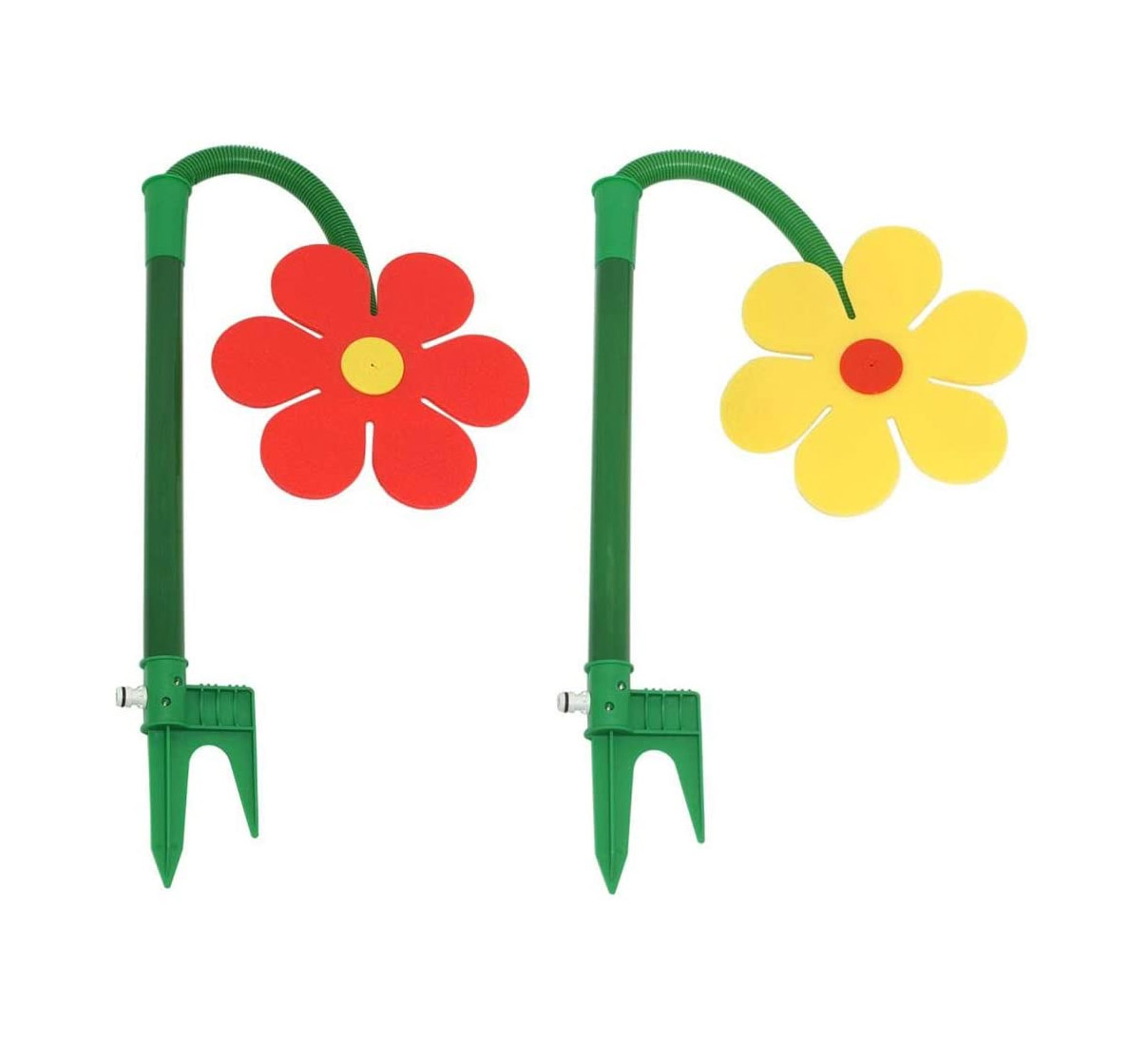 The higher you turn on the water pressure in your garden hose, that faster the flower sprinkler will rage and dance around!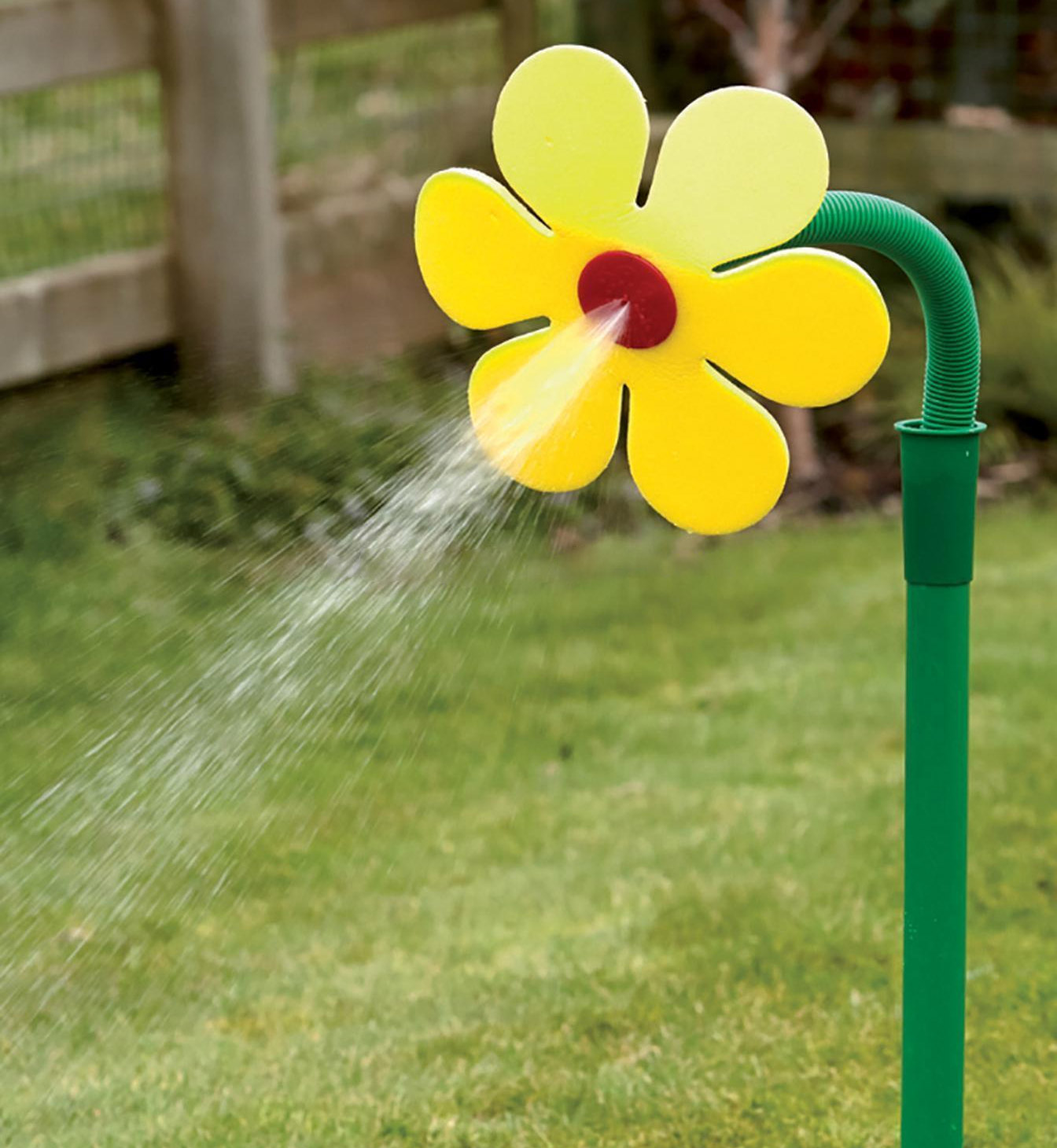 The Crazy Daisy dancing flower sprinkler was actually a toy back from the 90's!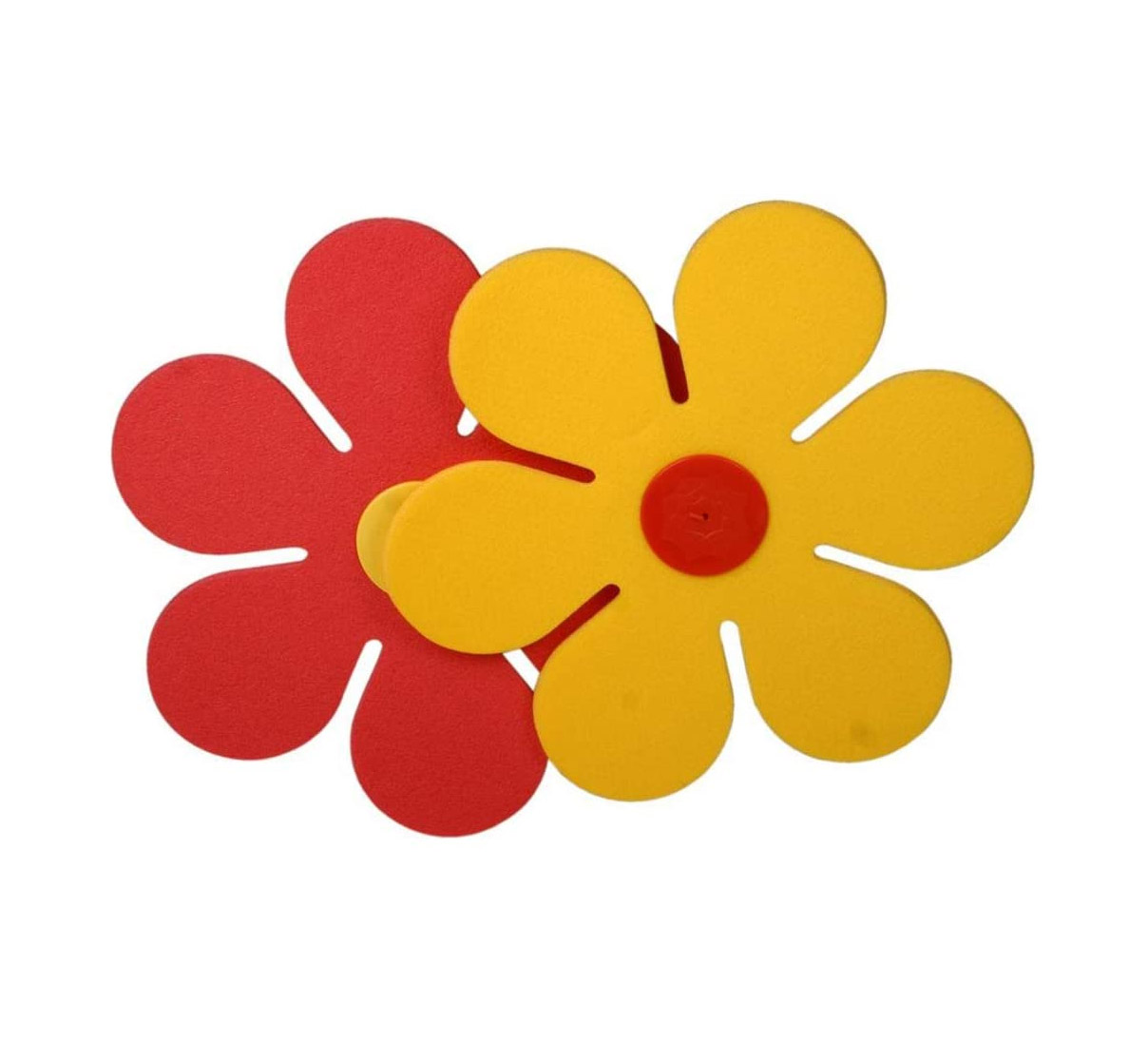 Check out the Crazy Daisy dancing flower sprinkler in action via the video below.
Subscribe To Our YouTube Channel