Quiet Punch: Punching Bag That Attaches To Any Door-Frame
By Ryan on 09/25/2017 11:05 AM (Updated: 10/12/2017 12:14 PM)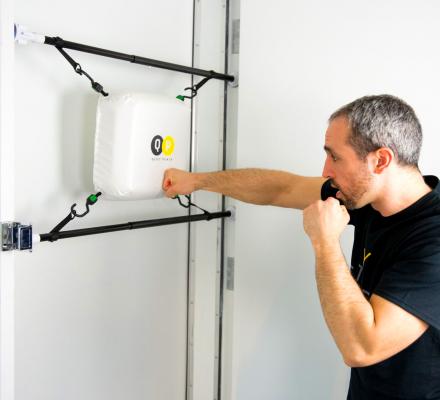 A lot of people would love to have a punching bag in their home or office, but the problem is that they are so big and heavy, and you probably don't have the extra room. This is a shame because you could really use that extra workout for your muscles, complete with Rocky theme music of course, as it's mandatory when using a punching bag. Well, the Quiet Punch Punching Bag is a game changer, as it's a punching bag that attaches to any door-frame and takes up practically no room at all when not in use. Not to mention how quiet it is when using it, hence the name.
To use the Quiet Punch, just attach the two support poles to any door-frame, then attach the actual square shaped punching bag to the support poles using the included bungee cords. The Quiet Punch punching bag will attach to any standard door-frame measuring between 28 - 36 inches wide.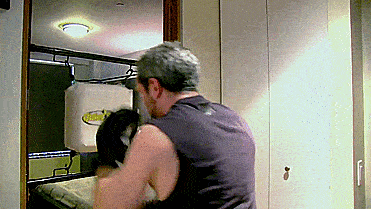 Now anyone can have the room for a punching bag. The Quiet Punch includes the 1-2 punching bag, 2 lightweight bars and quick setup and instructional videos. You also get an iPhone and Android app to download with all of the instructional videos.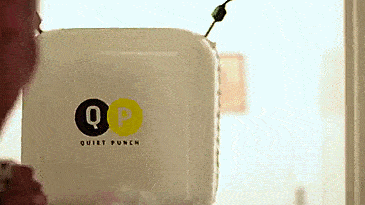 There's also a special phone clip to attach to the Quiet Punch so you can use your phone to watch all of the workout videos while you work out. There's a special website that you can visit to watch all of the training and workout videos.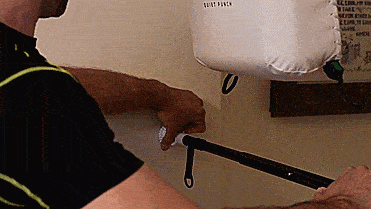 So go ahead and punch away. You can do it Rock! I believe in ya! Go get 'em kid! Eye of the tiger!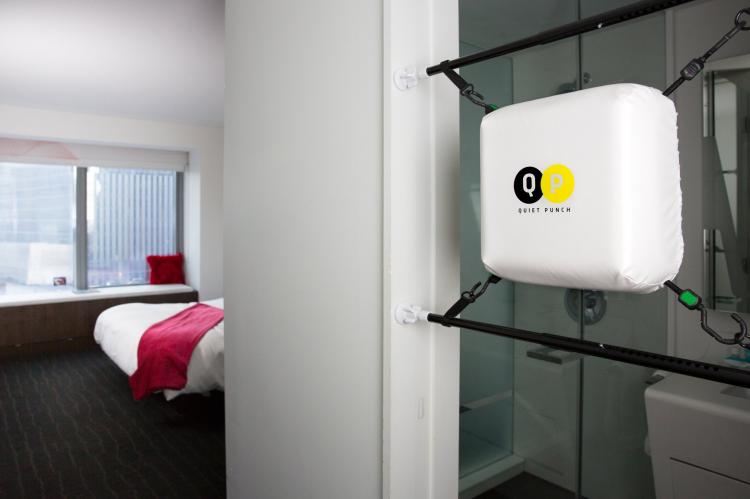 Check out the Quiet Punch punching bag that attaches to any door-frame in action via the video below.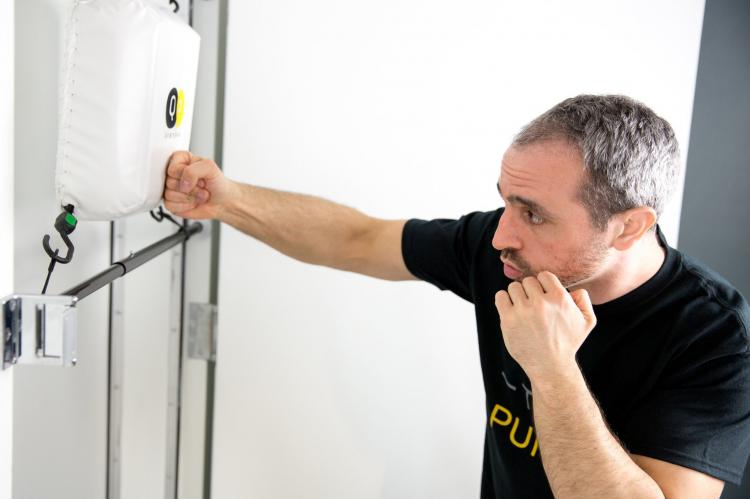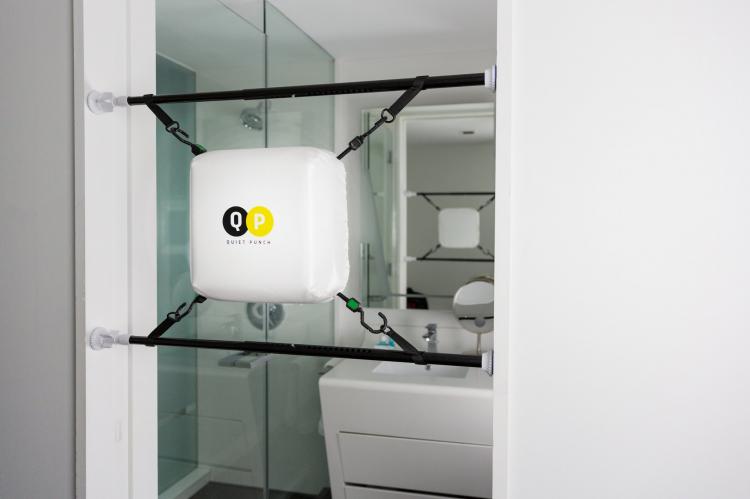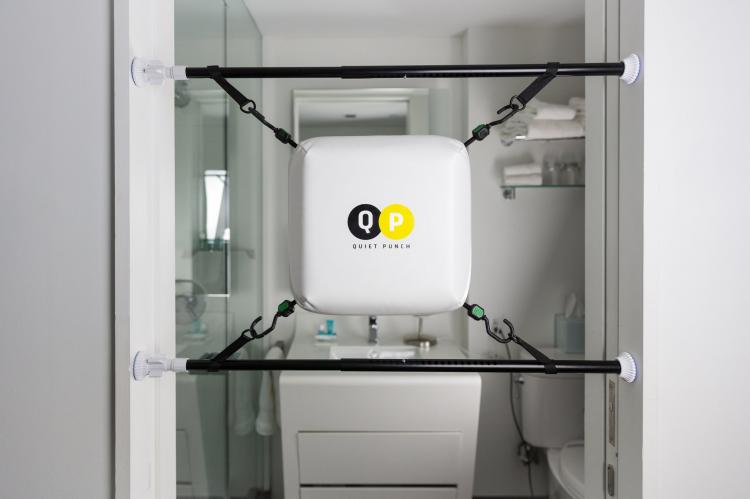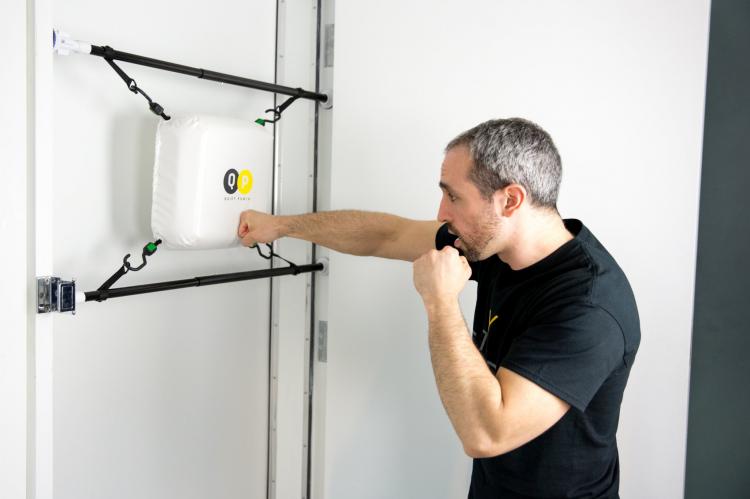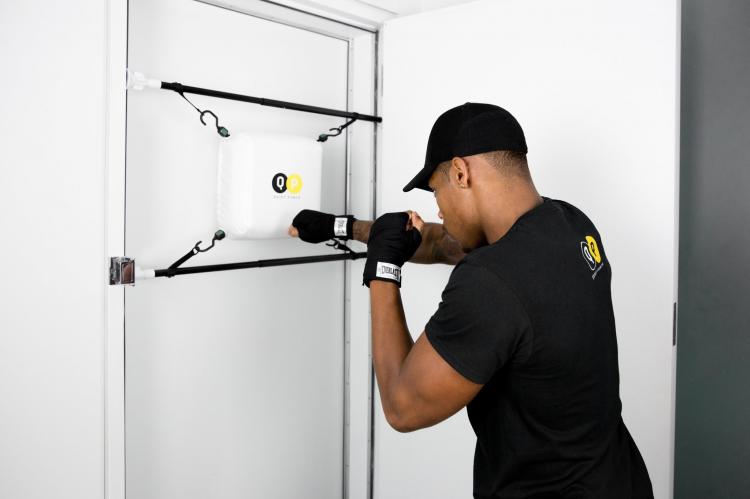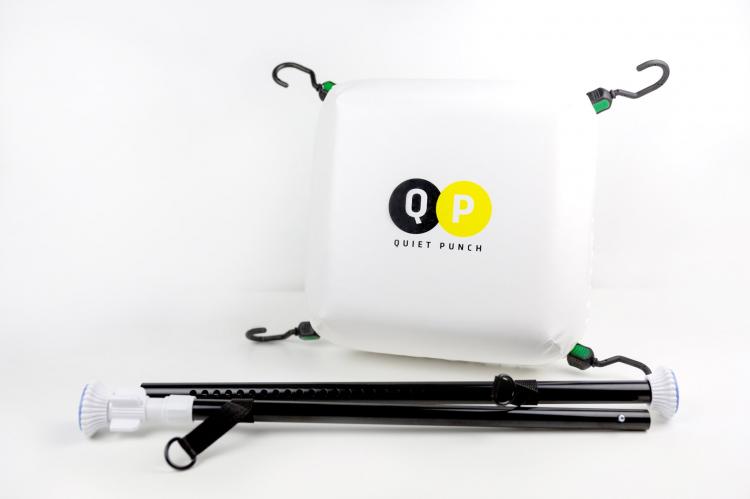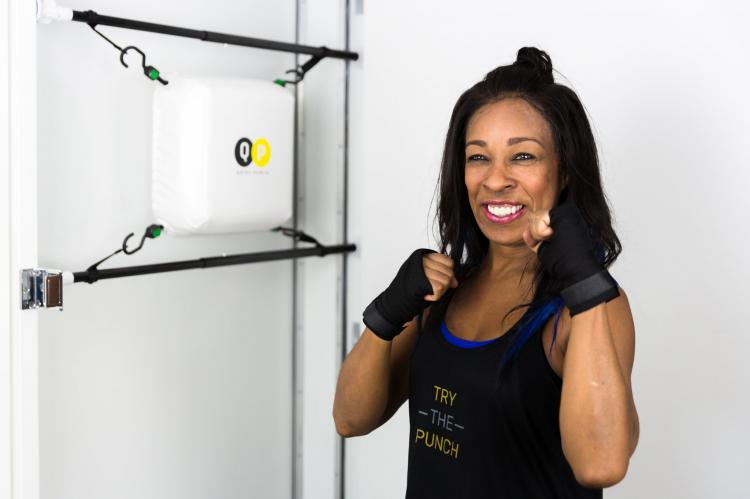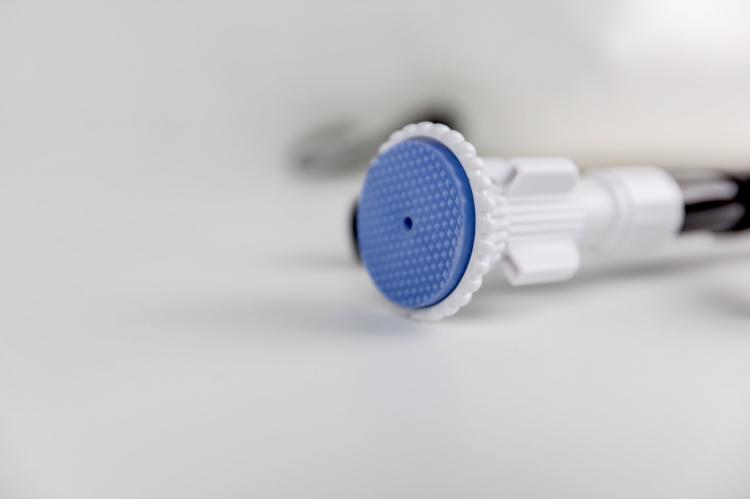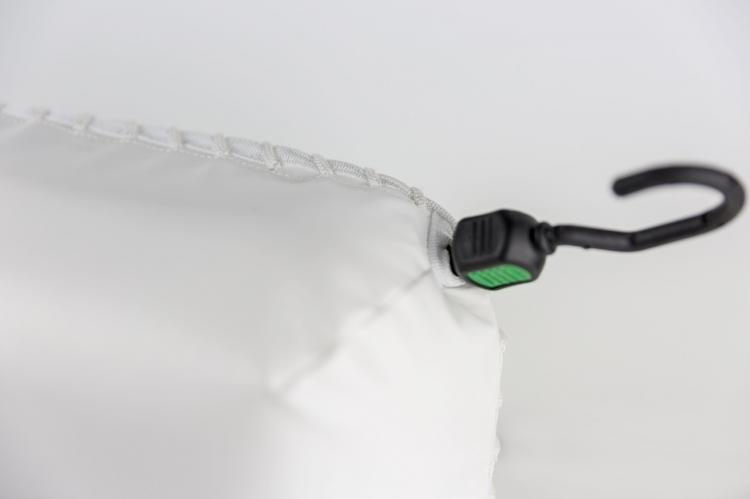 Subscribe To Our YouTube Channel