You Can Now Get An Umbrella For Your Purse or Handbag To Keep It Dry In The Rain
By Ryan on 06/01/2020 11:21 AM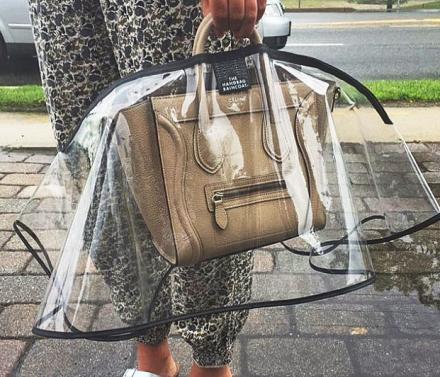 Let's face it, your purse is probably worth much more than whatever clothes you decided to wear today while it's raining, so why do you have an umbrella over yourself when you should be protecting that thousand dollar leather purse. The handbag raincoat is just that, an umbrella for your purse so that your purse doesn't get damaged while in the rain.
The umbrella for your purse consists of a plastic tarp with a slot in the middle of it to put your purse's handle through. Once you've done this you can carry your purse like normal with the raincoat draped over your purse, thus protecting it from the rain, minus whatever little amount of water is able to make it's way through the hole in the center of the tarp where you purse handles come through.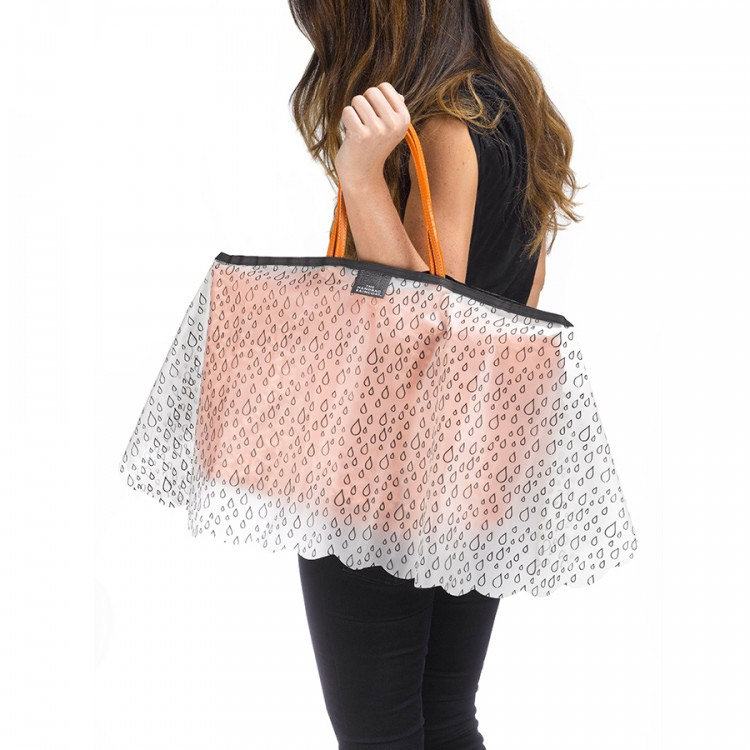 The purse umbrella, or "Handbag Raincoat" as so it's called comes in a plethora of different styles to choose from including a transparent version, an opaque version, a solid black version, and others with various patterns. The handbag raincoat comes in various sizes depending on how large your handbag or purse is, comes with a stylish black trim, has a Velcro top to further secure the opening on the top, and comes in a carrying pouch to secure it for when not in use.