Prepdeck Is an All-In-One Food-Prepping and Cooking Hub
By Ryan on 03/07/2019 9:47 AM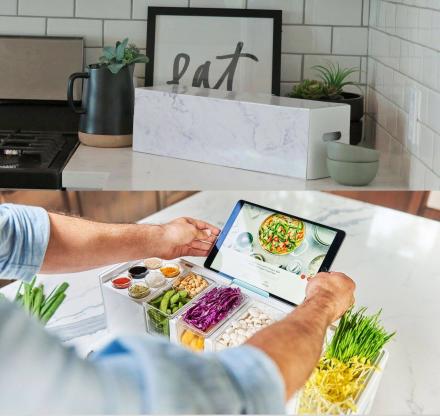 When I cook anything at home (which is quite rare), the kitchen becomes an absolute mess. Which I of course leave for tomorrow me to worry about at which point everything is crusted and impossible to clean. The Prepdeck is a new unique food-prepping hub that packs $300 of tools into one handy spot that'll save you time, stress, and make a much smaller mess.

Versions: Standard | Plus | Pro
The Prepdeck lets you maximize your prepping efficiency, and keep you completely organized as you cut, measure, and store your ingredients. The Prepdeck hub provides a cutting board, food storage containers of different sizes and dividers, a drawer holds a juicer, zester, grater, slicer, and a 4-in-1 peeler, there's a tablet mount for easy recipe reading, and a utensil storage drawer filled with all your favorite tools.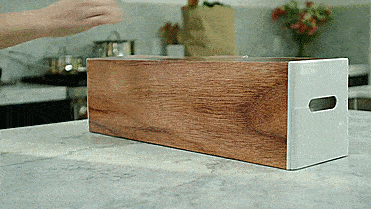 When completely folded up, the Prepdeck looks just like a classy rectangle that sits atop your counter and it comes in a bunch of different finishes to choose from, including different options that make it look like granite, wood options, as well as flat/matte colors and pattern options.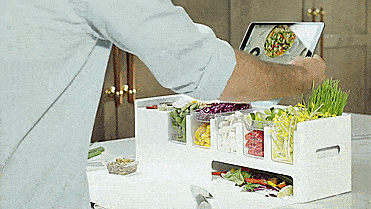 The cutting board acts as the exterior to the hub and it folds down and disconnects/connects using magnets. The board is also completely removable for easy cleaning. Once you open up the cutting board, it reveals all the containers, drawers, tools, and mounts you'll need to start your food prepping. There's even an opening on the bottom of the hub where you can easily push your food scraps for easy cleaning when you're done.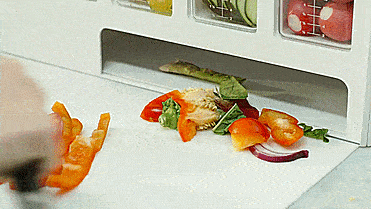 You have the option of purchasing just the Prepdeck with it's default accessories, or there's also an option to get the Prepdeck +, which comes with additional containers/lids, an additional cutting board that you can swap out when cleaning, and it comes with the phone/tablet mount. There's also the Prepdeck Pro that comes with everything the Prepdeck + has as well as even more containers, as well as a travel bag.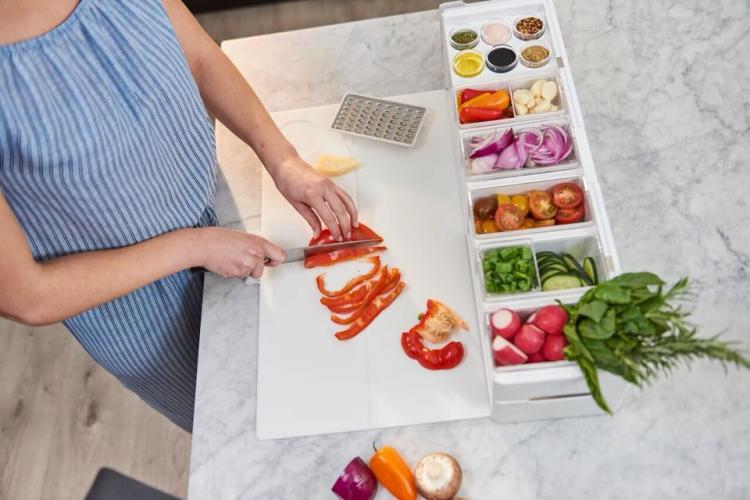 The Prepdeck is made from tritan, stainless-steel, polypropylene, and ABS plastic, everything is dishasher safe which makes cleanup a breeze, has handles on the sides for easy hauling when closed, and it measures 21.4 inches long x 6.5 inches wide x 6.2 inches tall when fully closed, and 18.6 inches long when the cutting board is fully pulled out.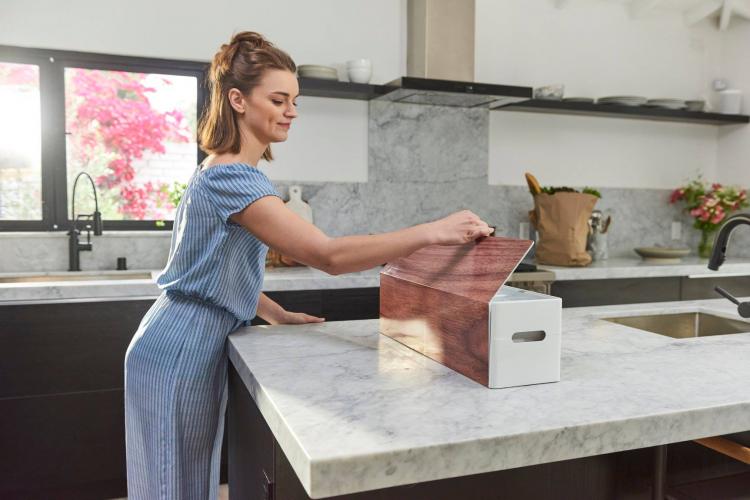 Check out the Prepdeck all-in-one food prepping and cooking hub in action via the video below.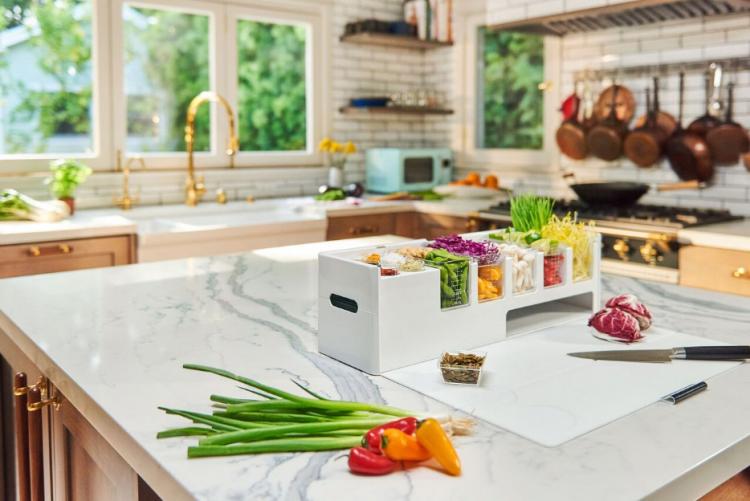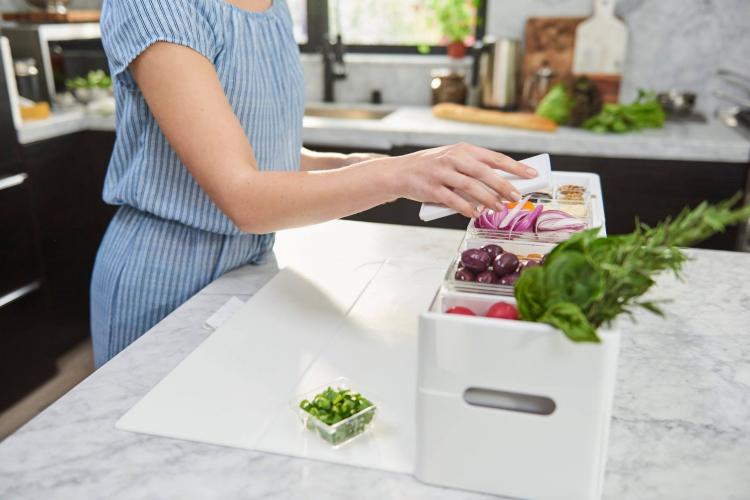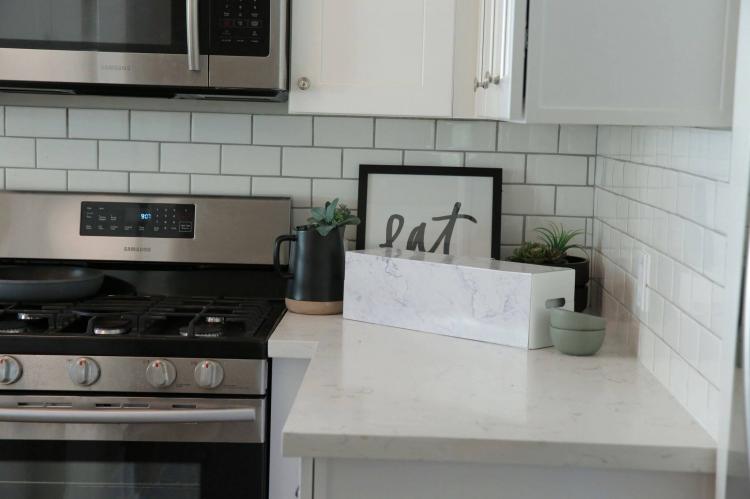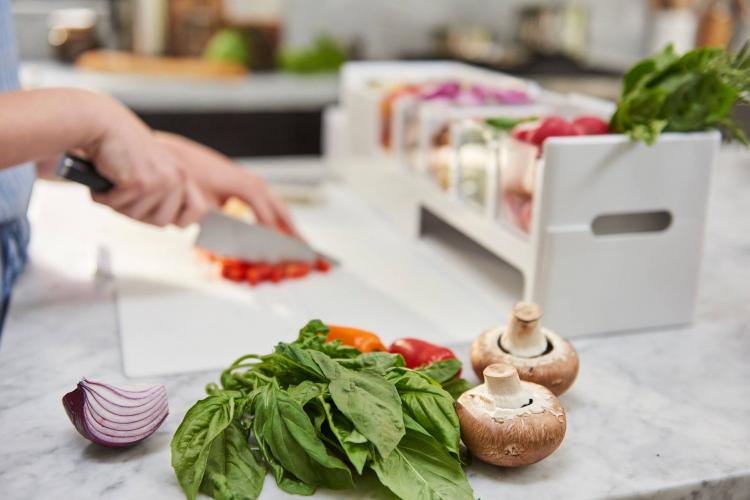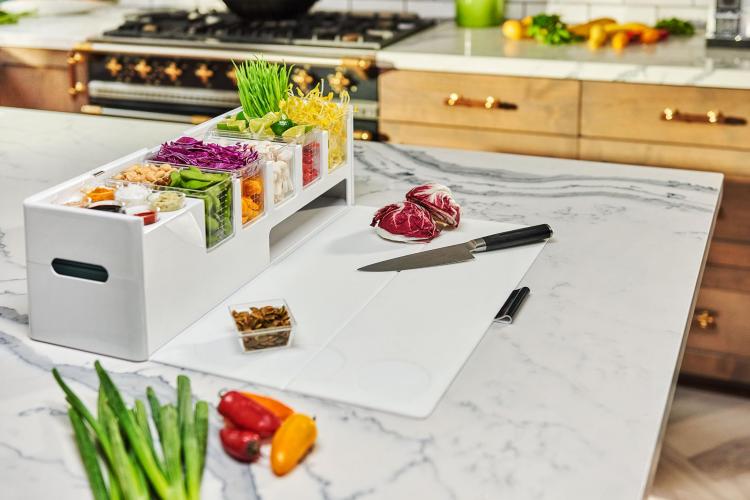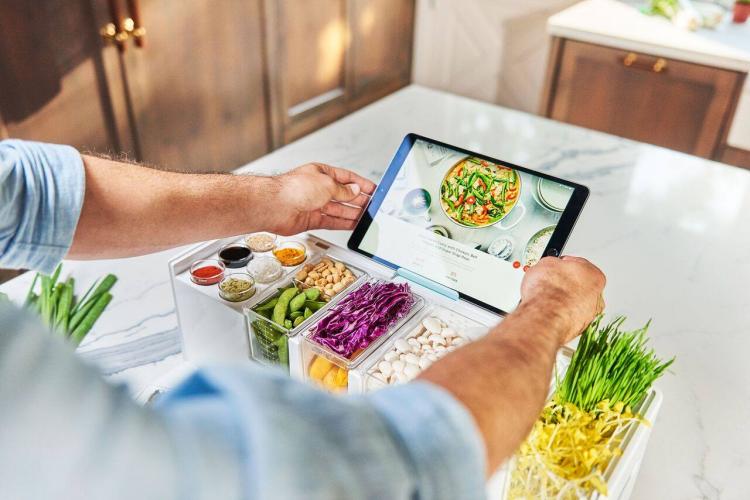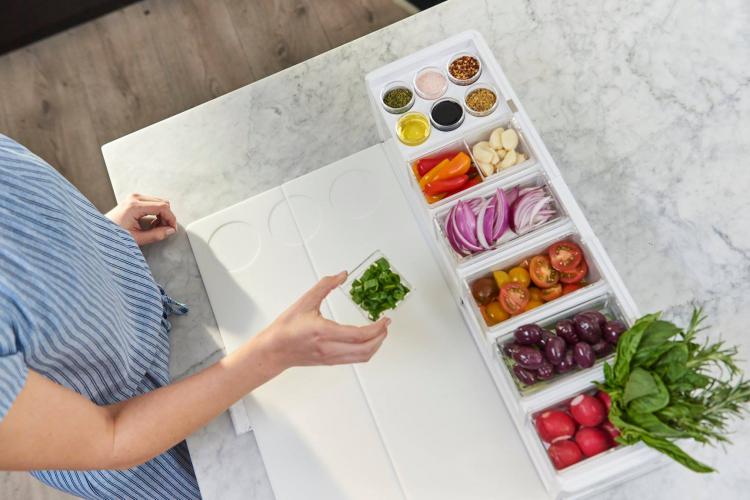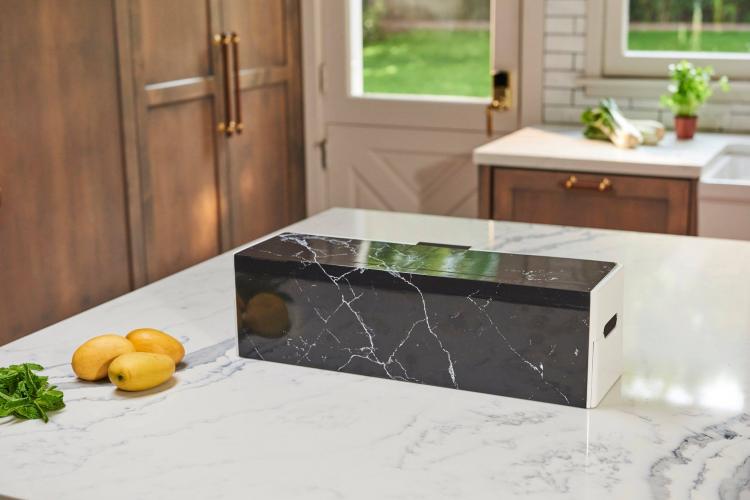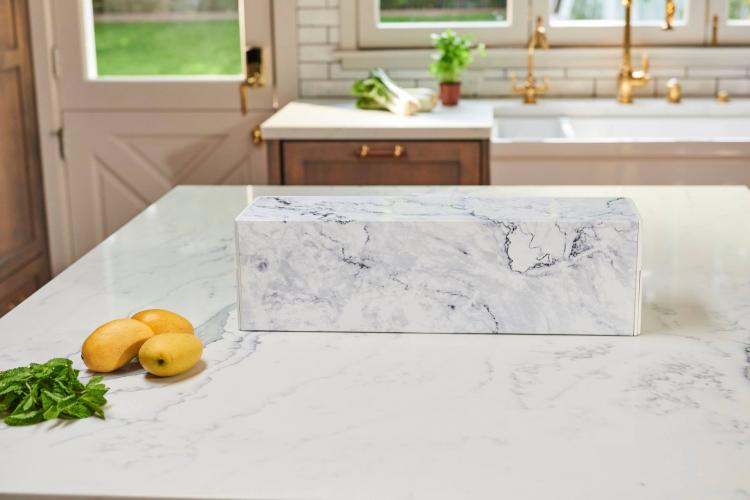 Subscribe To Our YouTube Channel