Elastic Precision: Semi-Automatic Rubber Band Hand Gun
By Ryan on 12/11/2017 6:23 PM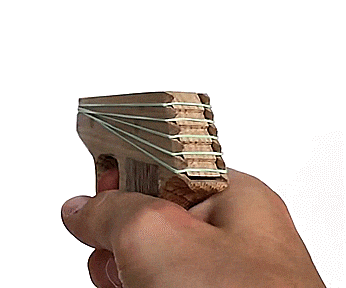 The PPK Rubber Band Gun is a wooden hand gun that shoots rubber bands up to 20 feet away with the simple press of the trigger. Simply load the gun up with your rubber bands beforehand, and with each press of the trigger, a mechanism will push each of the rubber bands up 1 notch on the back of the gun. This continues the line of each loaded rubber band, plus it will move the top rubber band above the last notch on the gun, thus shooting it forward.

Sizes: Small | Large
Perfect for rubber band fights where you need some better accuracy and would rather not use your fingers and risk having a misfire and launching it backwards into your eyeballs, the PPK rubber band hand gun makes shooting thy enemies with rubber as simple and as precise as possible.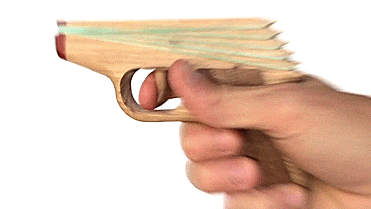 To load the rubber band gun simply catch the front notch of the gun with each rubber band, and stretch it all the way to the back of the gun and place them in the notches in order until you fill up the gun. The gun can hold up to 5 rubber bands at the same time, but that's not to say you couldn't put multiple rubber bands in each notch to launch 3 rubber bands at the same time with each trigger pull.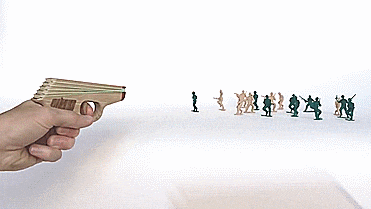 Modeled after the old James Bond Walther PPK handgun, the PPK rubber band hand gun is made from solid white oak wood, shoots rubber bands with great accuracy at up to 20 feet away, and comes with 50 rubber bands for you to lose immediately.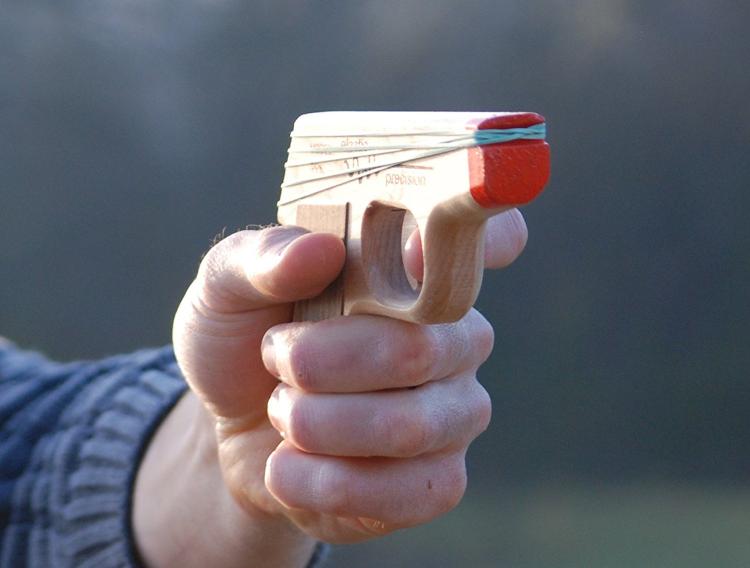 Check out the semi-automatic rubber band hand gun in action via the video below.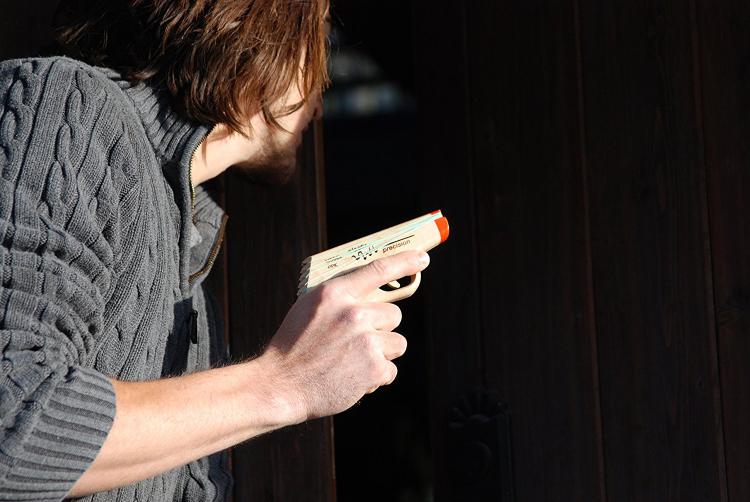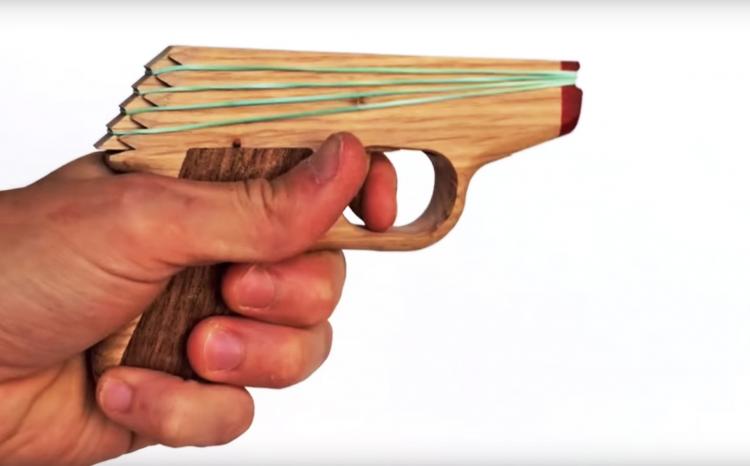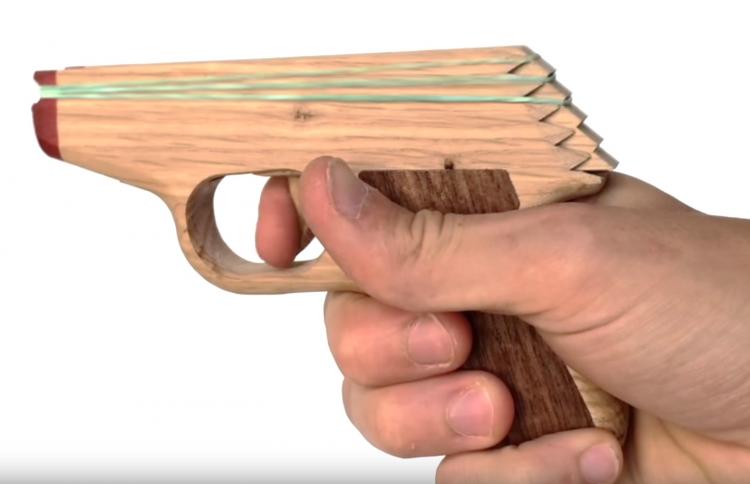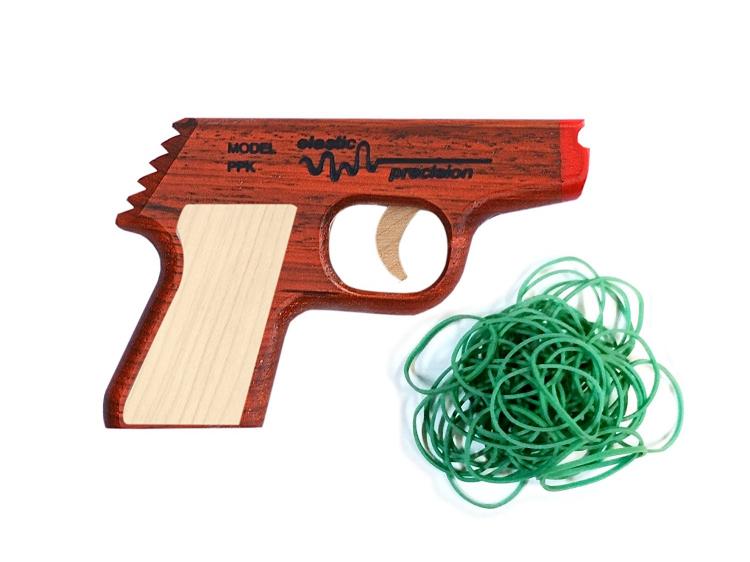 Subscribe To Our YouTube Channel