This Adorable Pouncing Red Panda Pillow Is The Perfect Napping Spot For Red Panda Lovers
By Ryan on 03/08/2023 2:41 PM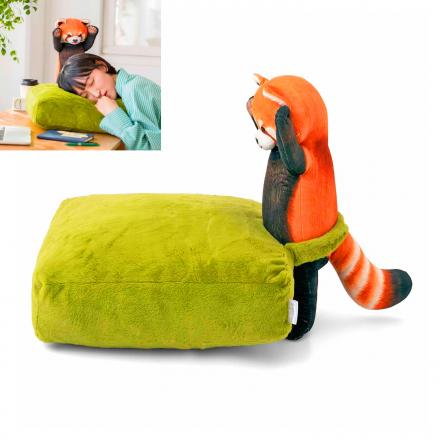 Are you ready to take your nap game to the next level? Look no further than the funny pillow that has a cute stuffed red panda that's strapped to the pillow. This pillow is not your ordinary sleep accessory - it's a quirky and fun way to add some personality to your sleep space.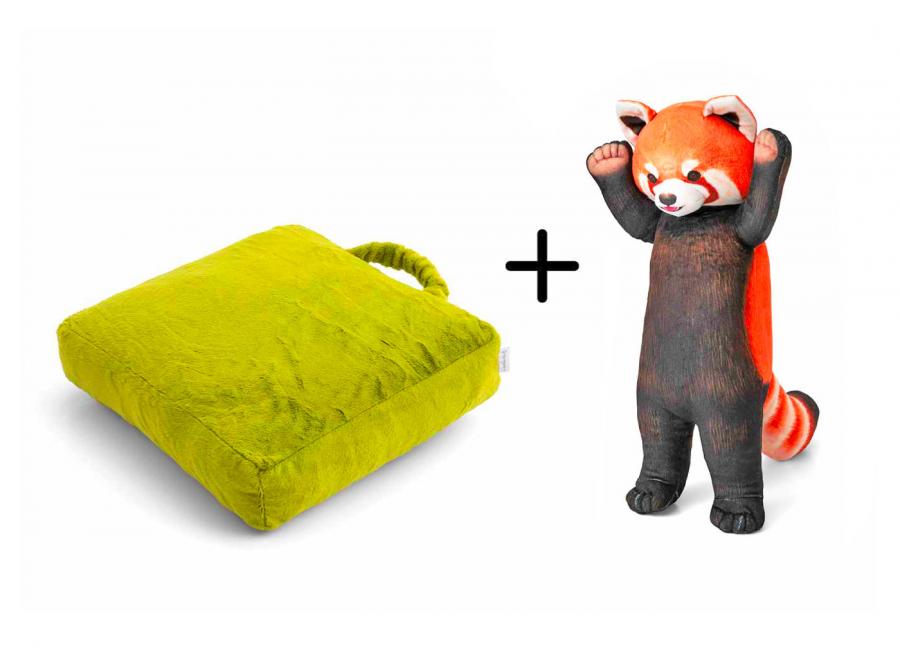 The red panda is made to look like he's standing over you, as if he's preying on you and about to pounce. It's perfect for people who love red pandas, or for those who want a little bit of fun in their bedroom decor. The panda's arms are spread wide open like he's about to attack you, but don't worry, he's just there to make you smile.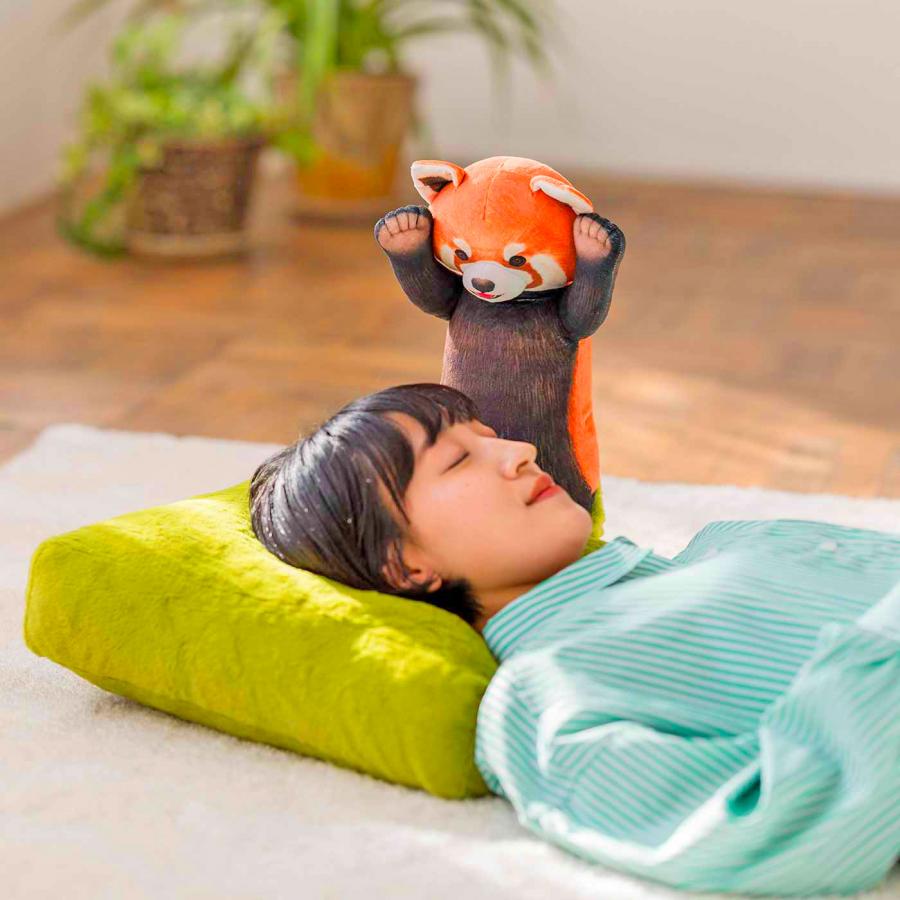 Sold by the Japanese web shop Felissimo, this pillow is a super fun and cute way to take a nap. The pillow itself is made of high-quality materials, with the outer fabric and insulation both made of 100% polyester. The cushion is also hand wash only, so make sure to keep that in mind when it comes to cleaning. But let's talk about the star of the show - the cute stuffed red panda. This little guy is attached to the pillow with a stretchy loop where he can easily slide in and out. This means that you can easily remove him from the pillow strap to use him as a super soft and cuddly stuffed animal. He's perfect for snuggling up with during a movie or just as a fun addition to your stuffed animal collection. The red panda stands tall at a height of approximately 16.1 inches, a length of 4.3 inches and a width approx. 5.9 inches. When attached to the pillow, he looks like he's ready to pounce on you at any moment. And when you remove him from the pillow, he becomes a cute and cuddly plushie that's perfect for hugging. The cushion itself measures approximately 15.7 inches long x 15.7 inches wide x 3.7 inches tall. It's the perfect size for a comfortable nap, but it's also great for lounging on while reading a book or watching TV. This pillow is not just a fun and quirky addition to your sleep space, but it's also a great conversation starter. Whether you have guests over or just want to show off your love for red pandas, this pillow is sure to impress. And who knows - maybe it'll even inspire your friends to get one of their own. The funny pouncing red panda pillow is a must-have for anyone who wants to add some personality to their sleep space. It's fun, it's cute, and it's perfect for people who love red pandas. So go ahead and take a nap with your new best friend - the red panda pillow. You can snag one of these red panda preying pillows from their website for around 50 bucks! H/T: YupThatExists