This Portable Grill Has A Deep Fryer In The Center, Is Perfect For Tailgating and Camping
By Ryan on 12/07/2022 9:55 AM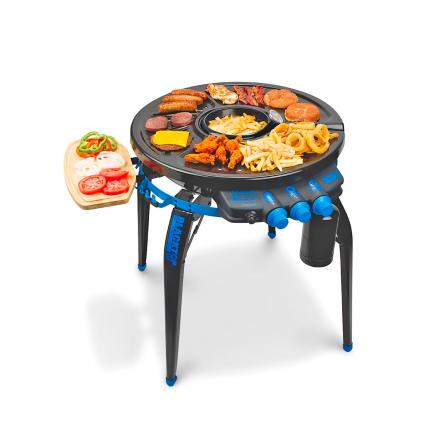 It's pretty obvious that fried food is superior in taste to most other foods, but lugging a deep fryer around with you isn't exactly doable. Imagine how much more incredible camping, traveling or picnicking in general could be if you could eat fried foods no matter where you were! Well, fortunately, now you can with one of these portable propane deep fryers!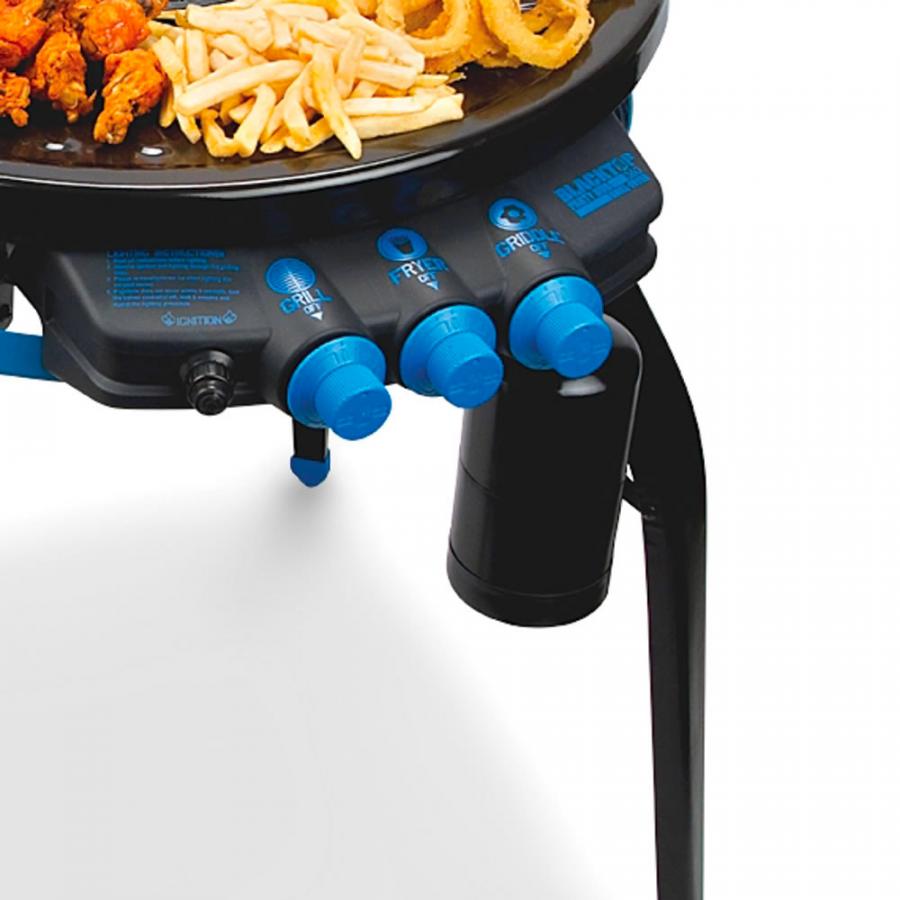 This portable grill with a center deep fryer uses a small propane cylinder, just like you would use for a Coleman grill, but instead of just a burner, you get a central compartment that can be filled with cooking oil for frying, and a round hot rim for keeping your fried goods warm until it's time to eat.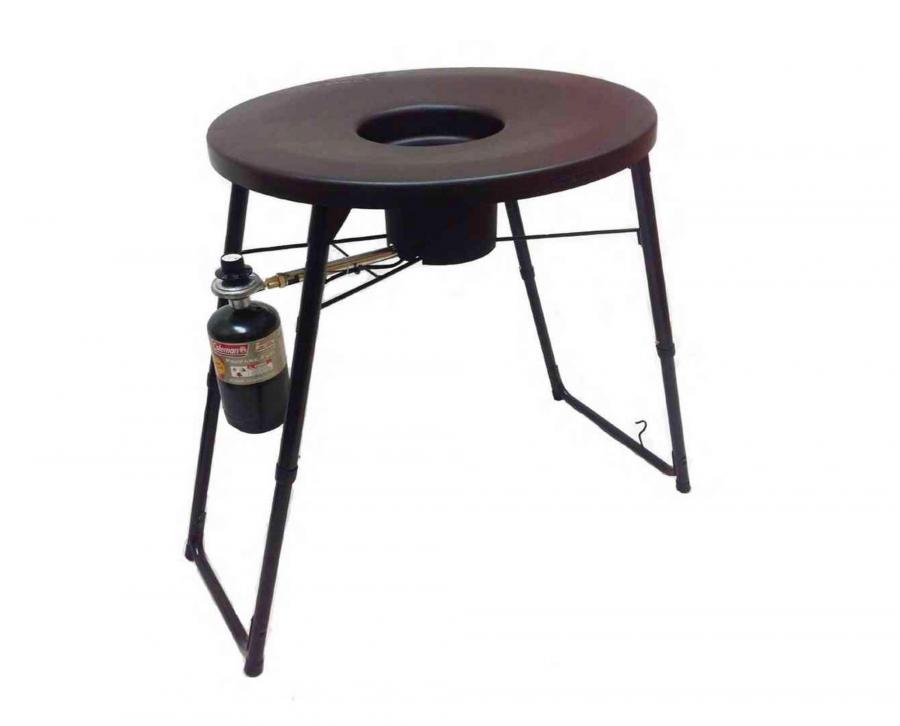 Dubbed "The Frying Saucer," the portable deep fryer is great for making a wide range of fried foods on the go, including chicken wings, fish, french fries and much more.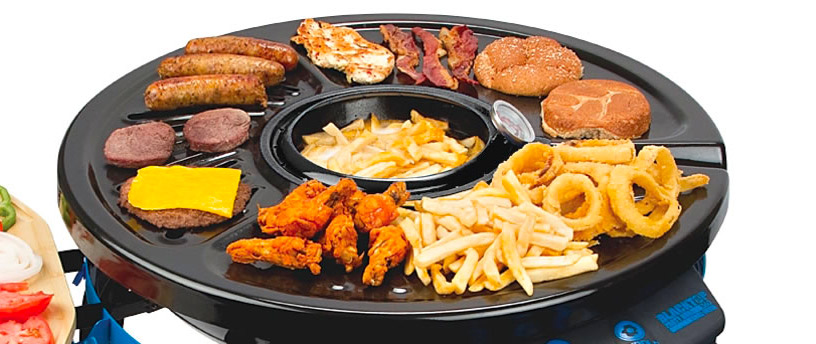 The portable grill with a deep fryer includes the cooking saucer itself, a carrying bag, a stand, a gas regulator, a burner, a wind ring and the burner support bar.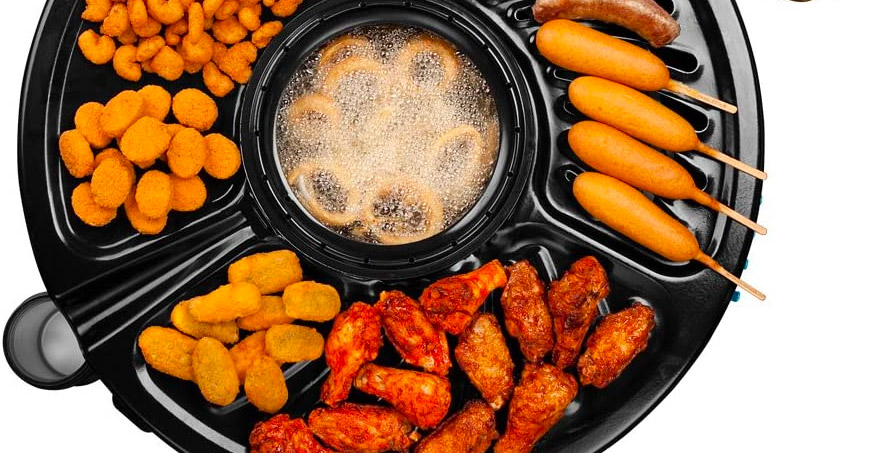 The product description says it takes under ten minutes to set up and start cooking. Featuring a 13,000 BTU gas burner, an electric ignition system and three separate temperature settings, the deep fryer is a great portable option that won't have you sacrificing food quality.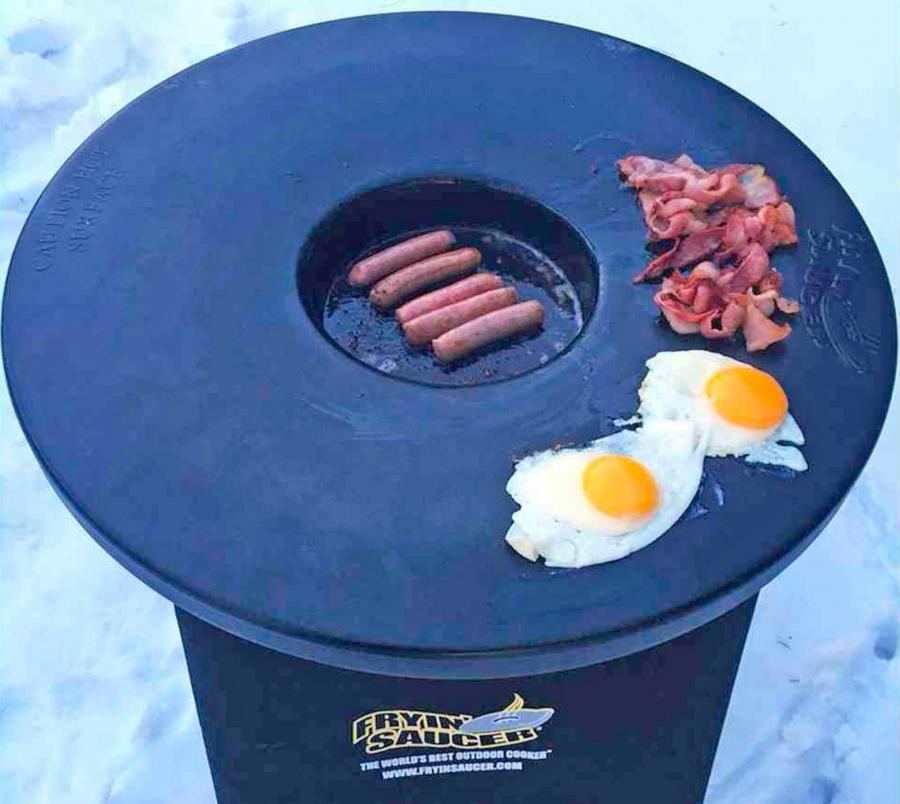 This portable deep frying grill holds up to a quart of oil, and it's designed with an inward-sloping hot rim outside the oil compartment so that cooking oil will drip back into the center basin. It attaches to a normal one-pound cylinder of propane, and the product description also notes that it can last up to three hours at a time.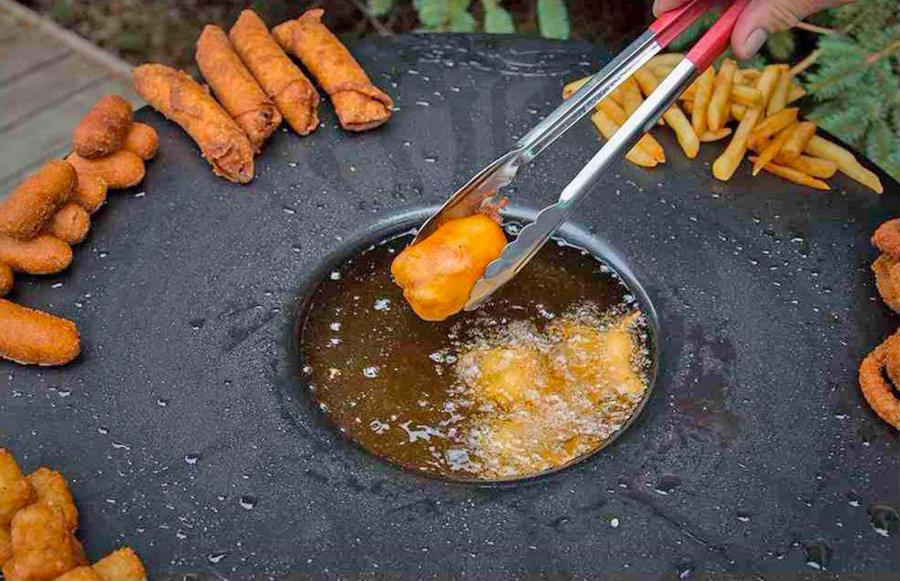 Buyers have awarded Walmart's portable propane fryer five stars on the website, with one five-star review from Lindsey saying "I bought this for my husband and its absolutely perfect for our family. Its small and uses very little oil. Love the ability to fold it up and place it in the bag to travel. We plan on using it camping!"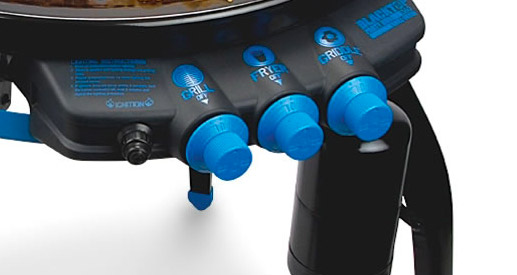 For something a little more expensive, though with a few more features, you can also find a similar deep frying portable grill from Amazon which instead of a warmer, has an entire grill surrounding the deep fryer where you can BBQ burgers, hotdogs, brats, and more.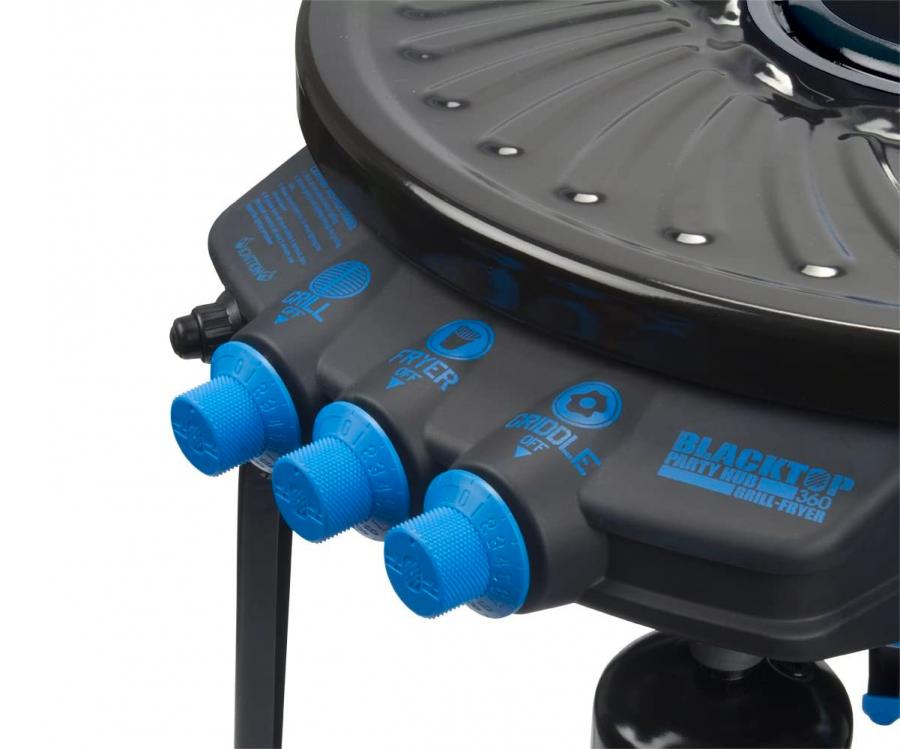 While this version of the portable deep fryer idea features a central oil basin with just 16 ounces of capacity, about half of the Walmart version, it also features an impressive 452 inches of cooking surface surrounding the compartment — rather than just a space for keeping cooked items warm.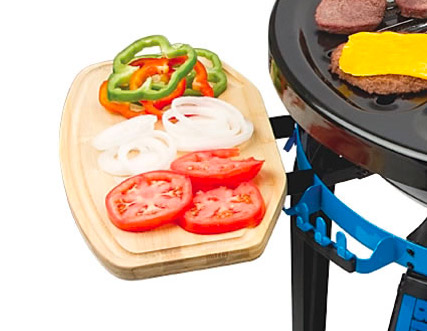 This model also uses a one-pound propane cylinder but it uses up to 24,000 BTUs and can cook foods at over 600 degrees Fahrenheit.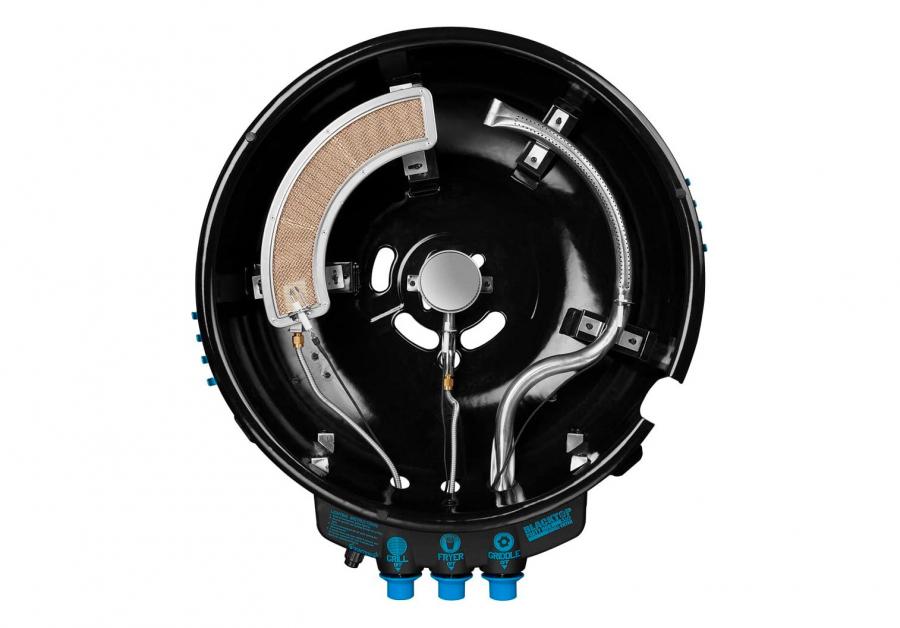 The portable deep frying grill unit also has a built-in oil thermometer and the addition of a removable bamboo cutting board, adding even more utility options.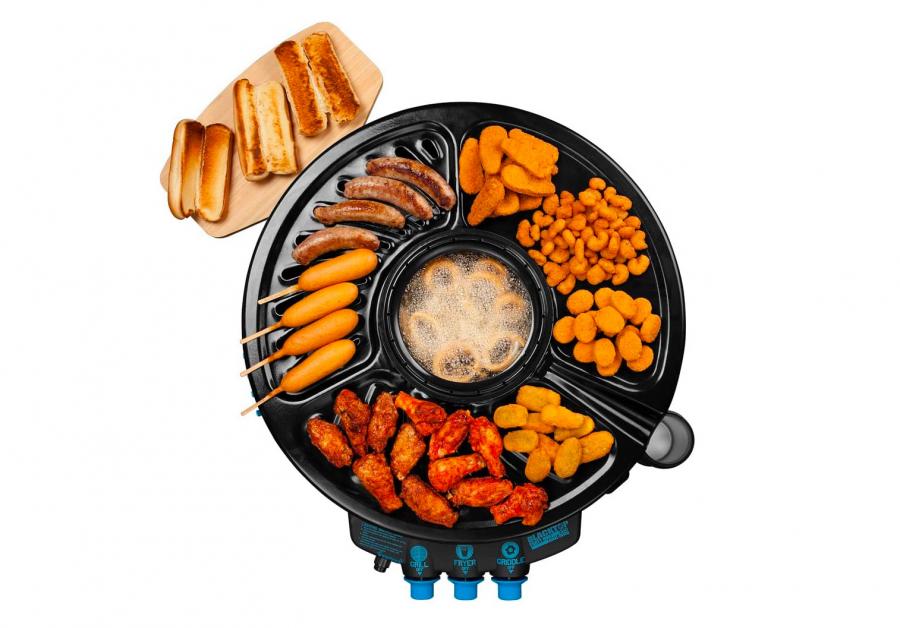 It also has a simple AA battery-powered push-button igniter, and separately adjustable functionality for using the cooktop as either a grill, a fryer or a griddle.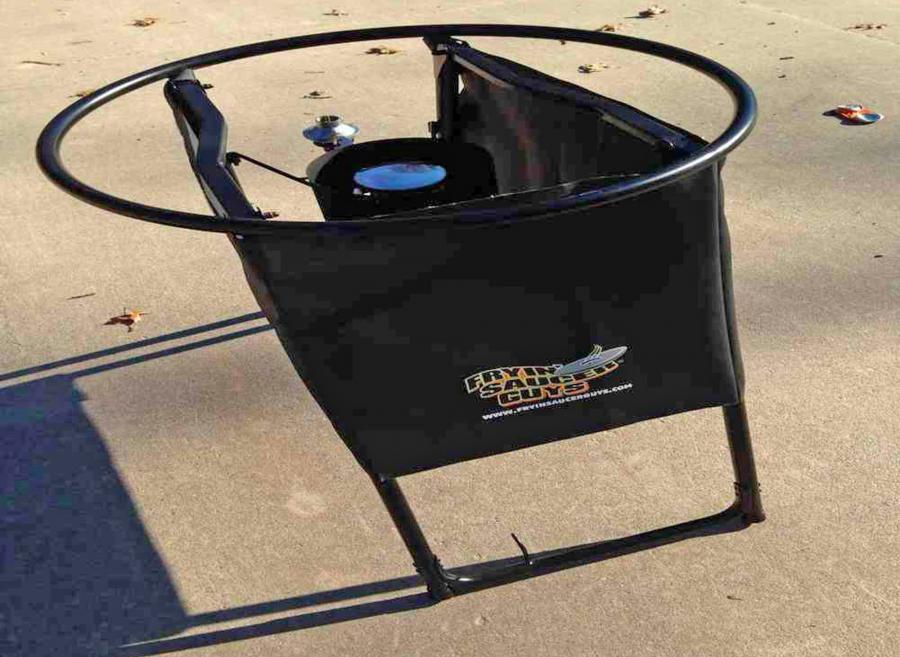 This portable deep-frying grill measures roughly 31 inches tall and 29 inches in diameter and it folds down to just 10 inches wide when not in use. Additionally, the whole unit weighs just 38 pounds.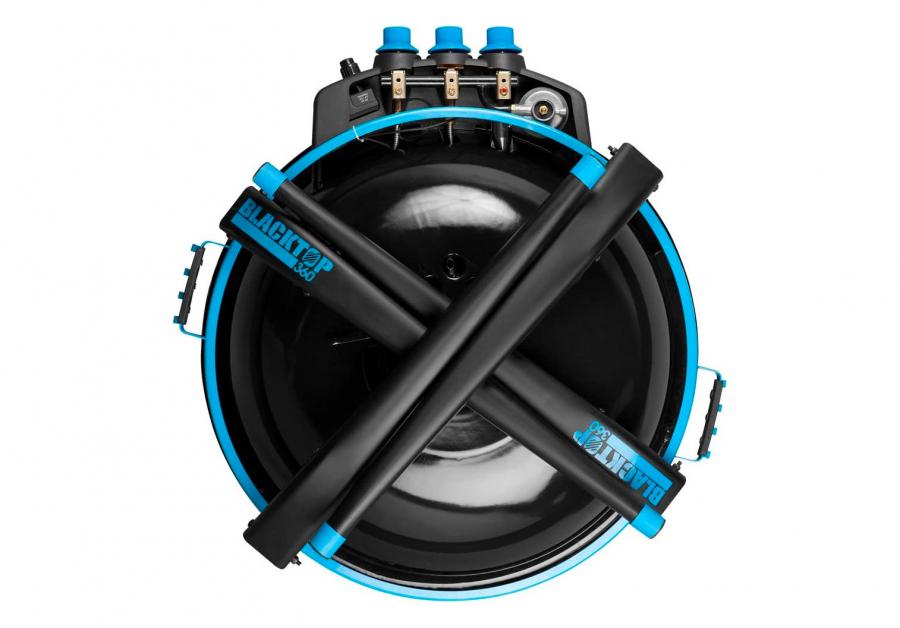 Other potential OddityMall options for fulfilling your cooking dreams include this "Wake and Bake" alarm clock griddle, the car exhaust BBQ or simply this ultimate grill with 23.8 square feet of cooking area.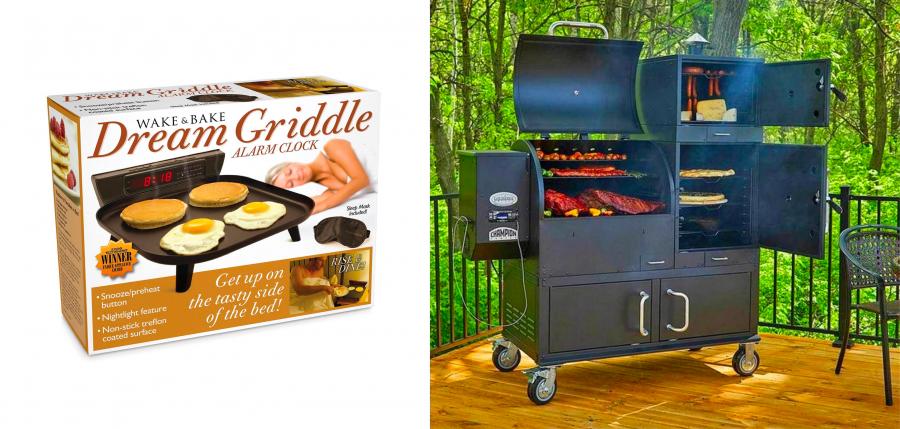 So if you're looking to make your next camping trip, family picnic or coworker field day even better, these portable deep-frying grills may be good options to consider. And even if you just love fried food, you could set this thing up in your backyard and enjoy your favorite fried foods from the comfort of your home.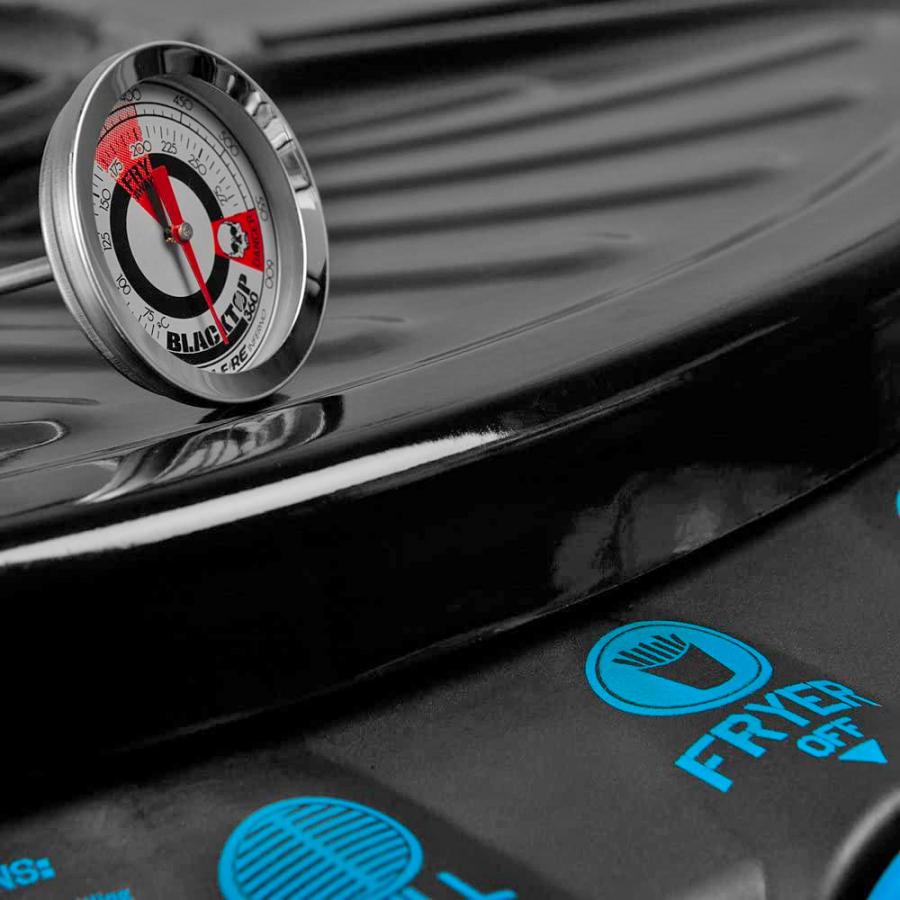 You can snag the portable grill with a center deep fryer from Walmart for around $190, or you can buy the upgraded option from Amazon for around $250.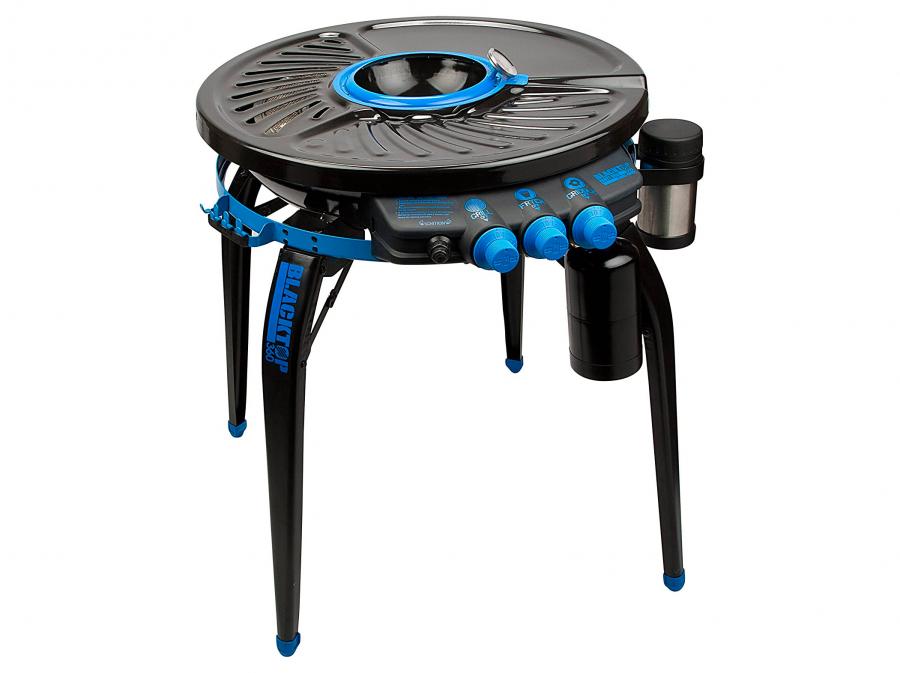 Check out the portable grill with a deep fryer in the middle in action via the video below!
Subscribe To Our YouTube Channel