This Pop-Up Storage Bed Hides All Your Stuff Underneath It To Save Space
By Ryan on 04/06/2022 10:37 AM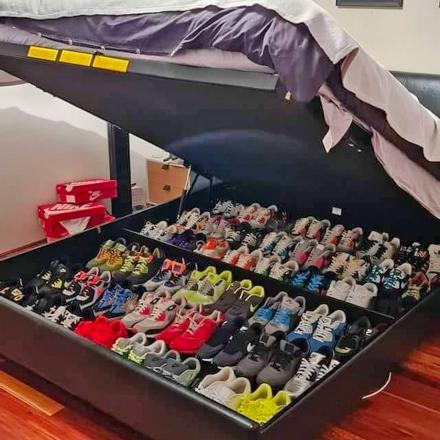 No matter where you move, there never seems to be enough space for your things and your bed in the same room. Sure, you got the job of your dreams and moved to San Francisco, but now where can you put all the junk you've accumulated in the last five years?
Cue this pop-up storage bed on Amazon, an upholstered platform bed that lets you keep all kinds of crud underneath it!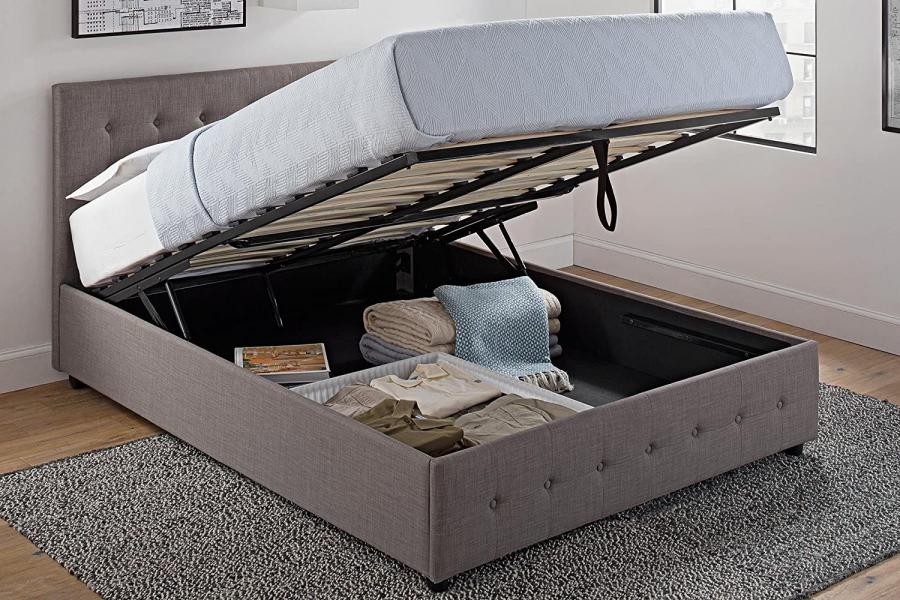 It offers a comparable space-saving bed solution to the descending Cloud Murphy bed and this other pop-up bed with a closet inside, though it offers a more luxurious design than the latter and it hides your things unlike the former.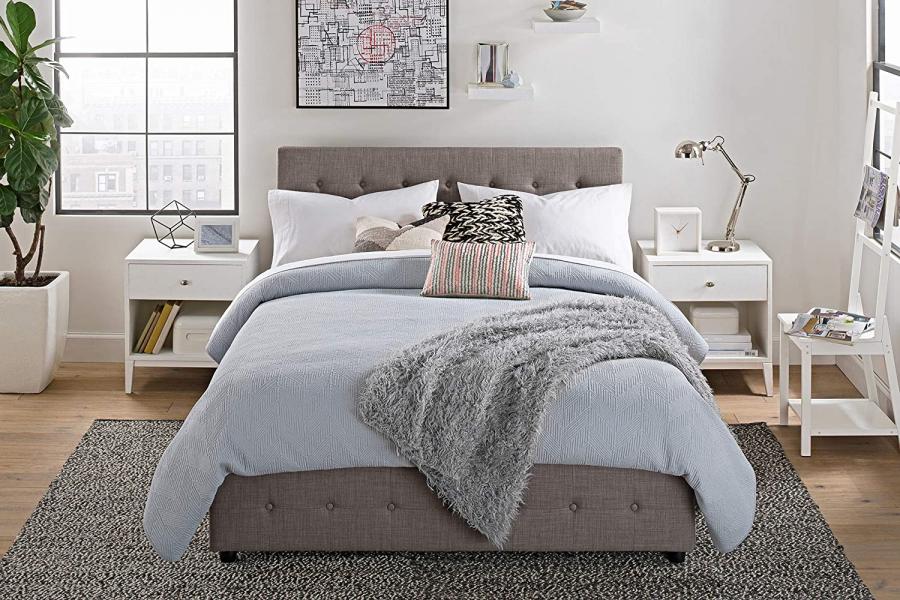 As far as aesthetically-pleasing beds go, this one comes with functionality and visual appeal with its well-designed upholstery.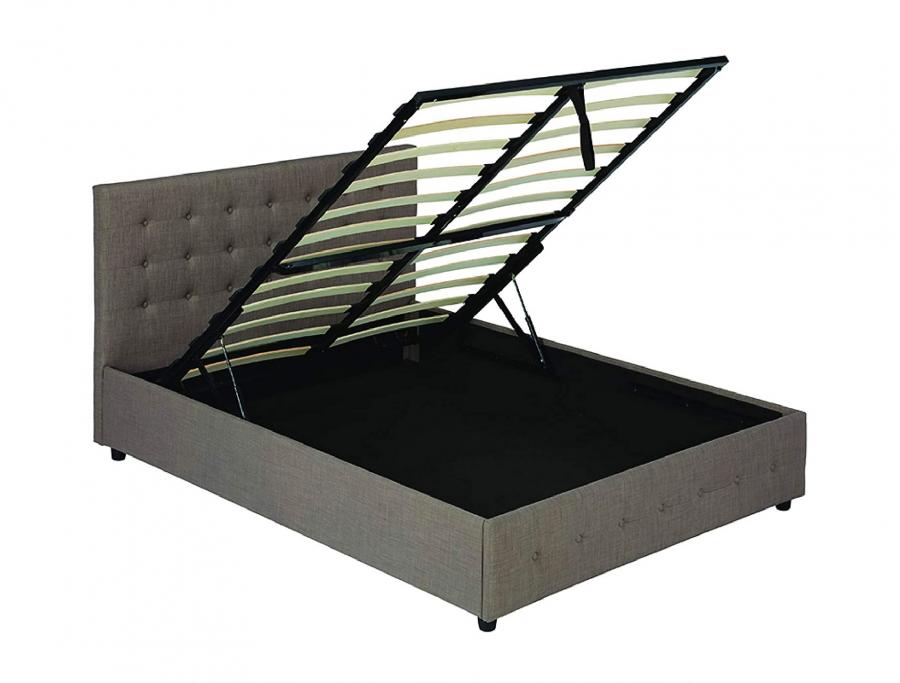 This queen-sized storage bed has a button-tufted headboard and frame that can be purchased in either black faux leather or grey linen. Other sizes of the pop-up bed may also include the grey velvet upholstery while supplies last.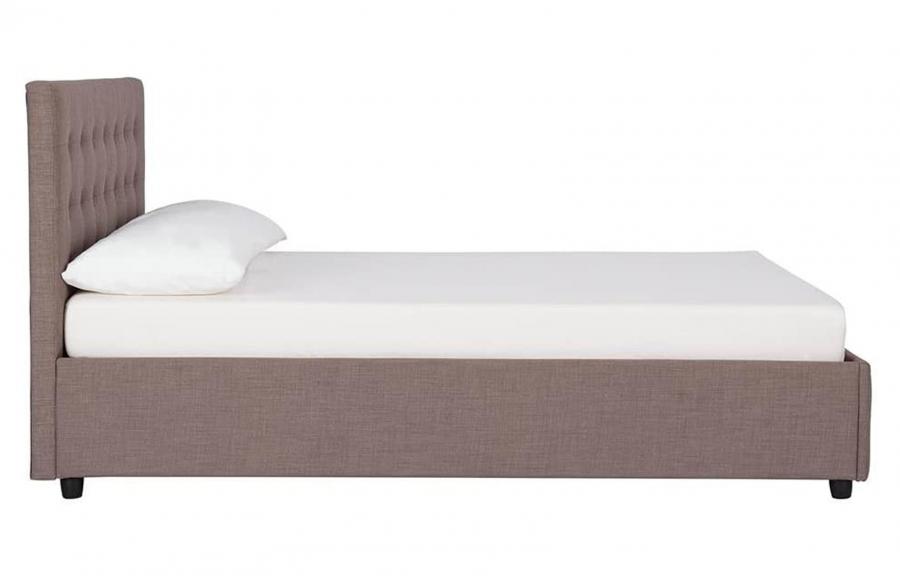 In certain colors, you can also purchase this pop-up storage bed design in twin-, full- or king-sized configurations, depending on how little space you actually have — or how much storage you want to conceal, if you think about it!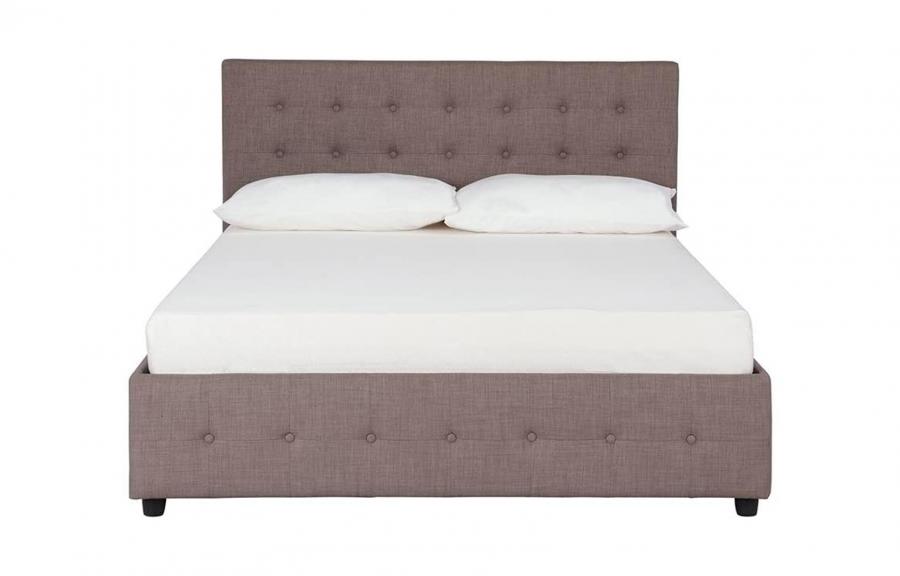 The frame is built to conceal a sizable storage compartment, which can simply be lifted up to reveal it. It also includes an easy-lift mechanism and a single, unified layer of slats, so it won't strain your arms, legs or back when opening it up.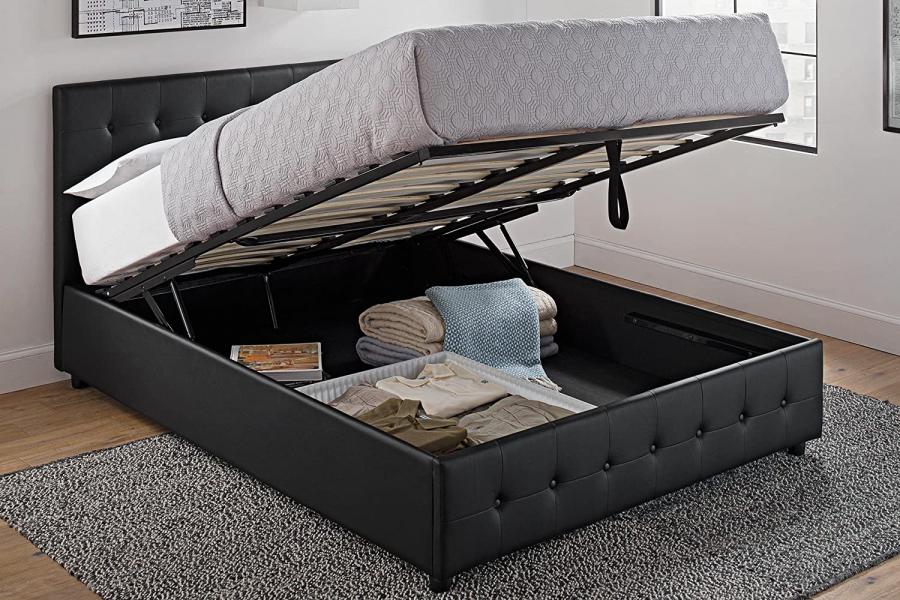 Users lift the layer of slats underneath the bed's mattress to reveal the storage compartment, and it also includes a useful linen handle and two handles near the headboard for pulling the bed back into its frame when you're done.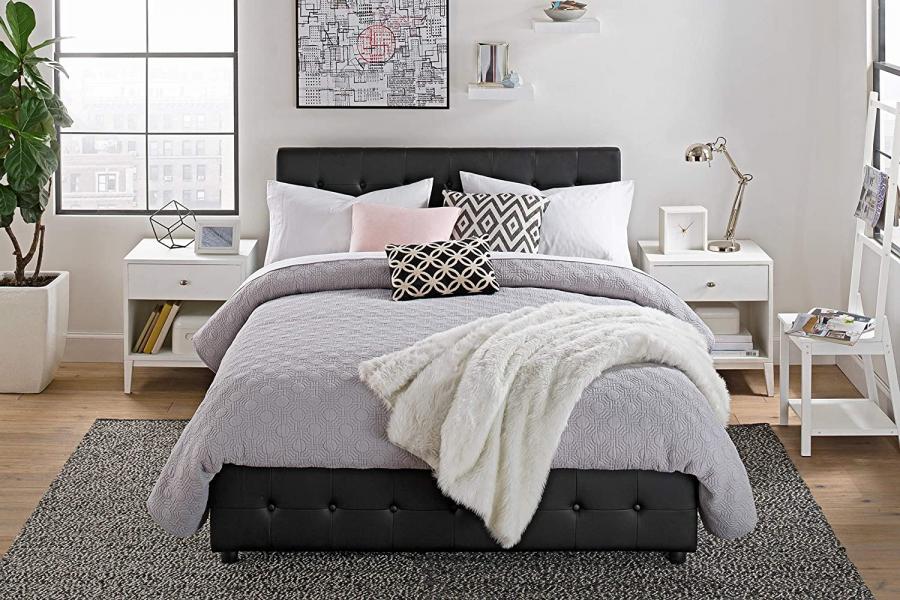 The full outside dimensions of the queen storage bed are 79.5" by 56.5" by 42.5" and you can either assemble it yourself or you can pay to have it constructed for you. Users can expect to get around 6' by 4' by 3' of storage space.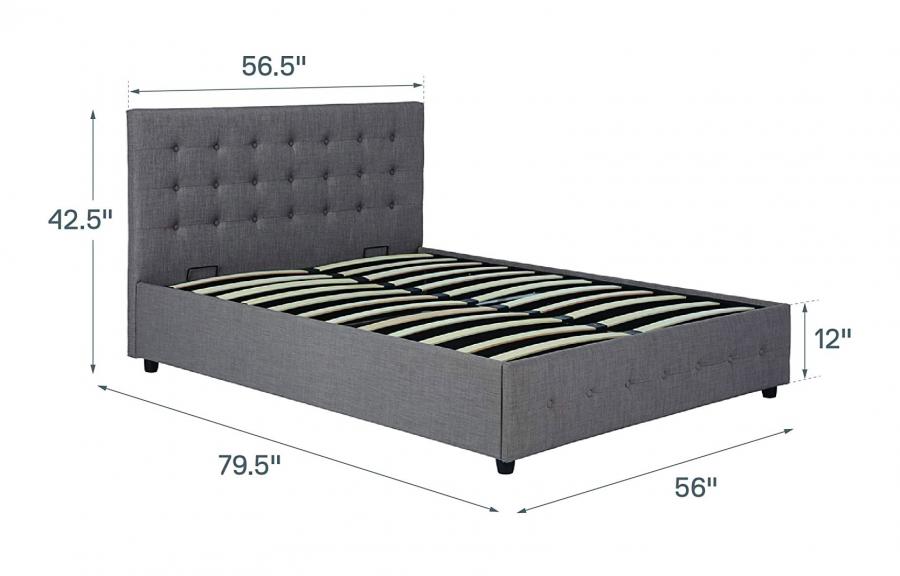 Buyers do point out that assembly is no easy task, but that the instructions make it doable — despite it taking a while.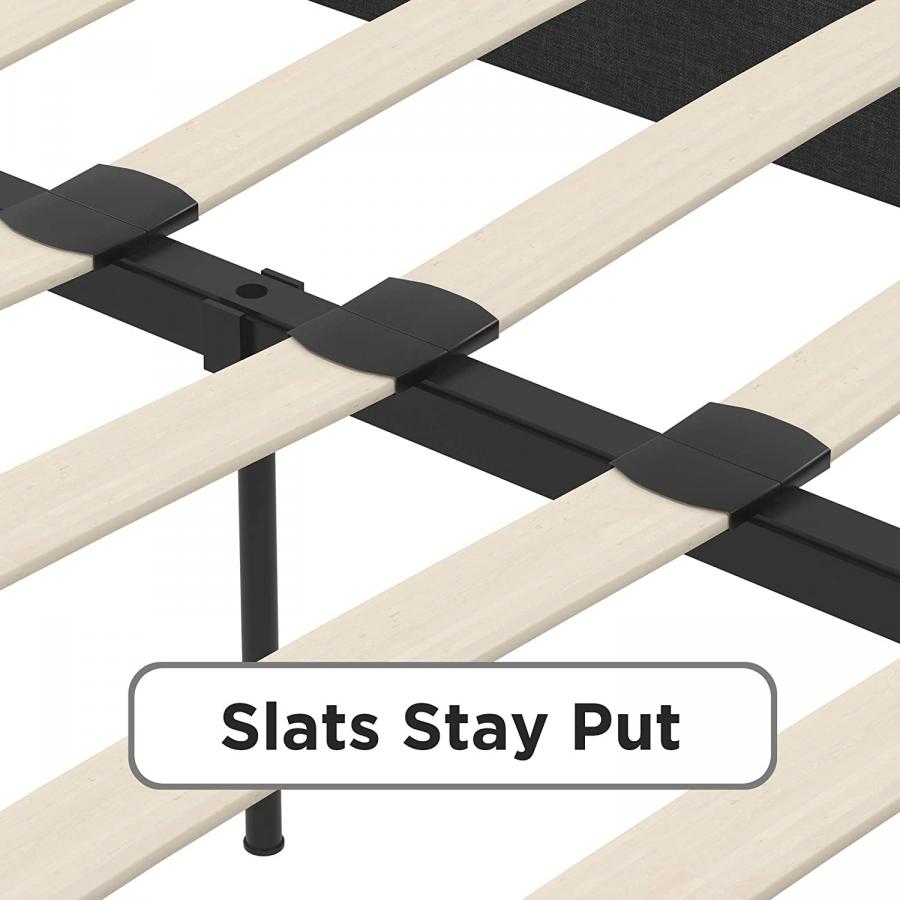 In a five-star review of the pop-up storage bed, Justine said, "It took my daughter and I about 4 hours to put this together but we love it. Looks and feels very high quality." Justine later added, "My daughter is extremely happy with her beautiful new bed and I'm thrilled that we have that storage space but I do with it was a few inches deeper."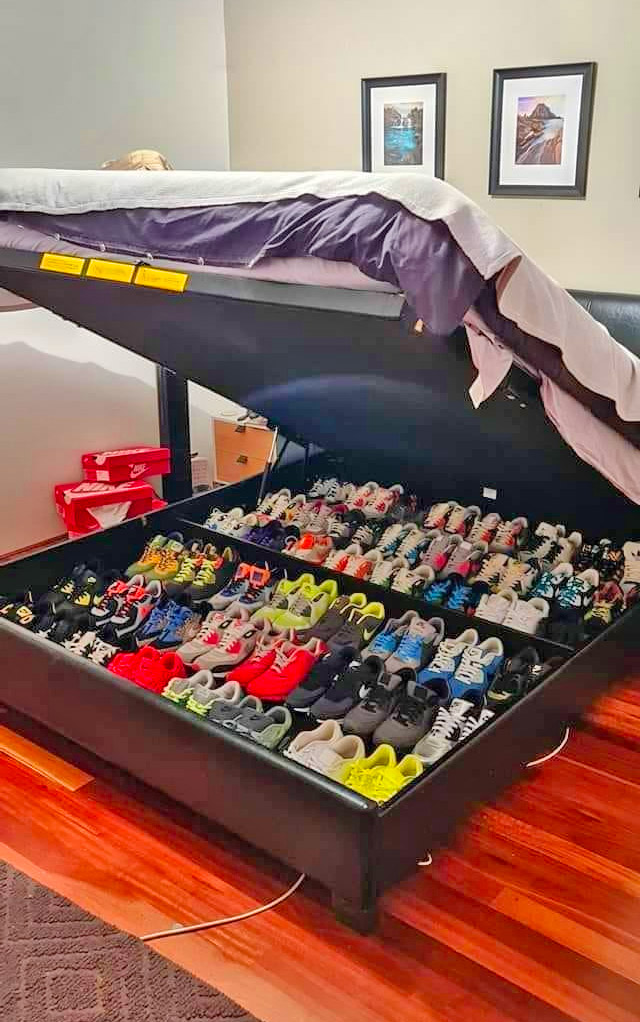 The pop-up storage bed will ship straight to your door, and it's also worth noting that it's likely to ship in several different boxes separately.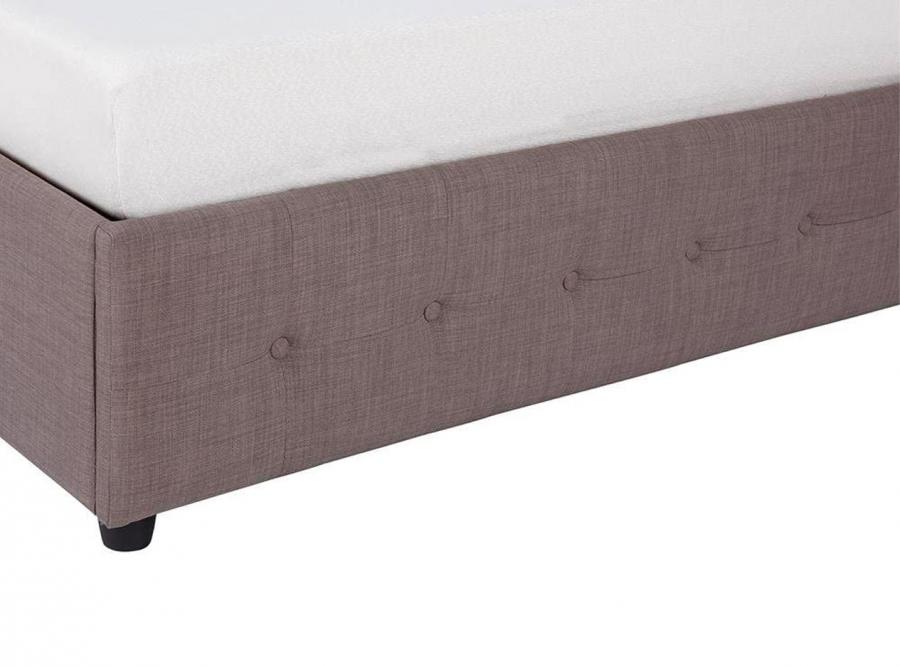 In addition to the pop-up bed with storage underneath, the manufacturing company DHP also makes a wide variety of other platform bed frames and products, including frames with concealed drawers, hideaway storage compartments and other minimal, elegant designs.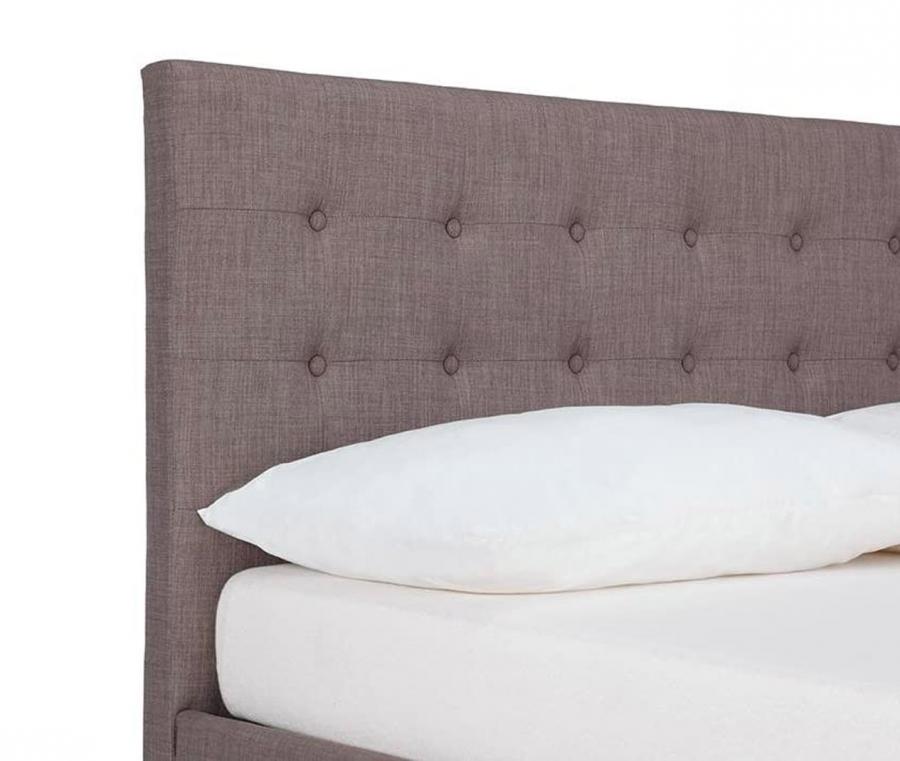 Whether you're in San Francisco, New York City, a small town or a suburb, this storage bed is an excellent solution for saving space in your bedroom — and keeping important bedroom items within arm's reach.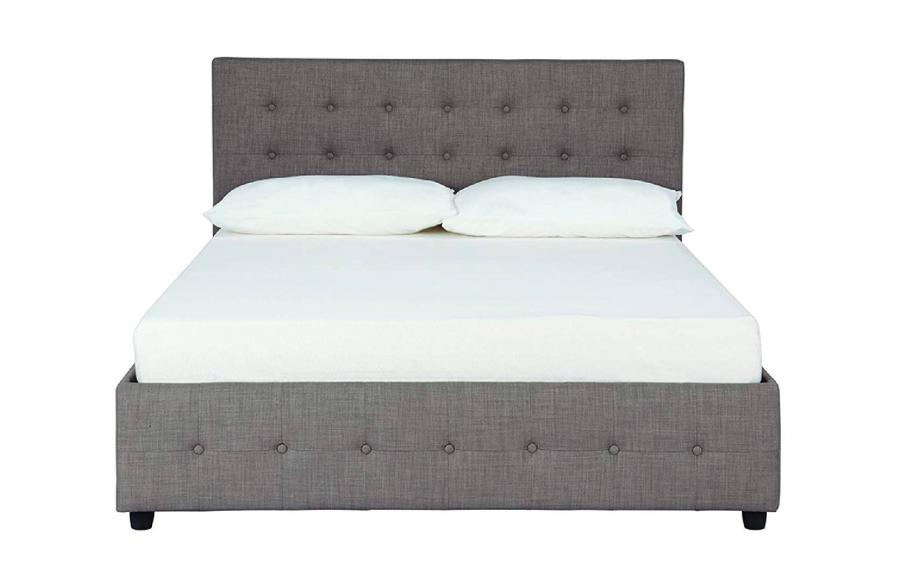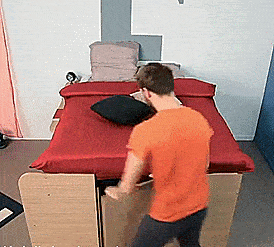 Check out the pop-up storage bed in action via the video below!
Subscribe To Our YouTube Channel