This Pop-up Ornament Storage Case Might Be The Easiest Way To Decorate The Christmas Tree
By Ryan on 11/09/2022 9:27 AM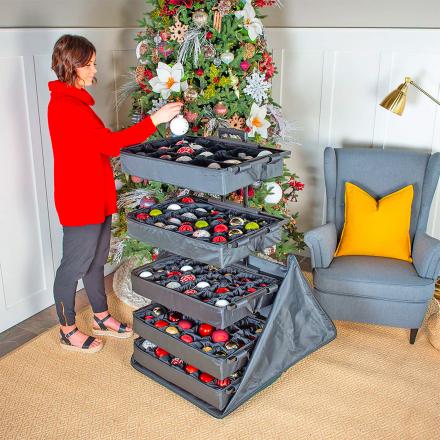 Because Christmas is close, you should go shopping for ornaments for your Christmas tree very soon. You won't have much longer before it's too late! A Christmas tree is a beautiful addition to any home, but it can also cause mayhem if you don't have a place to put all your decorations. In any case, with this telescoping ornament rack, you can finally get rid of the stacks of boxes that have been holding all of your holiday decorations in the past.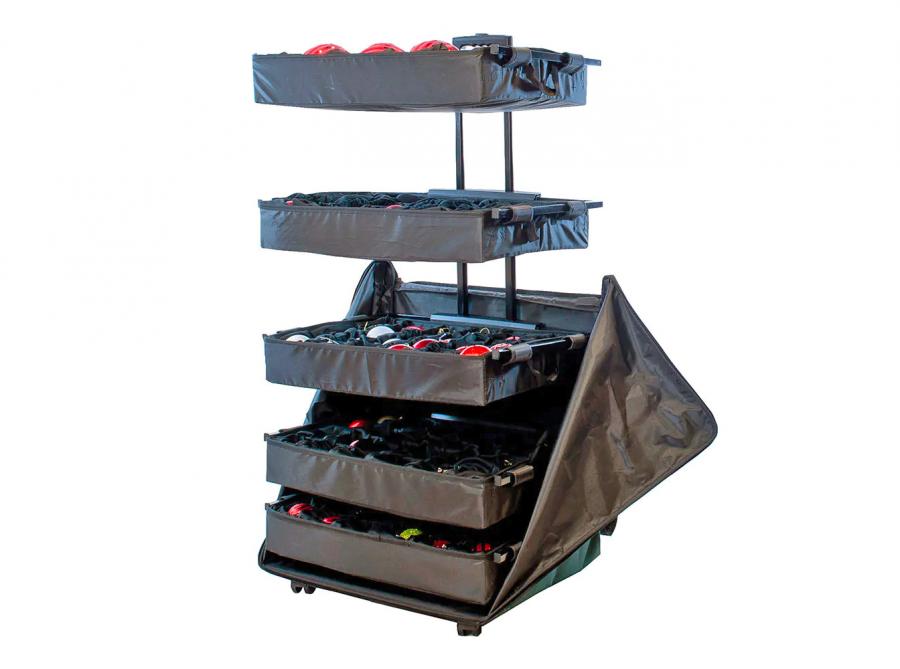 Having your adored Christmas decorations in a safe place is a great way of saving money from buying another one for the next Christmas if they break!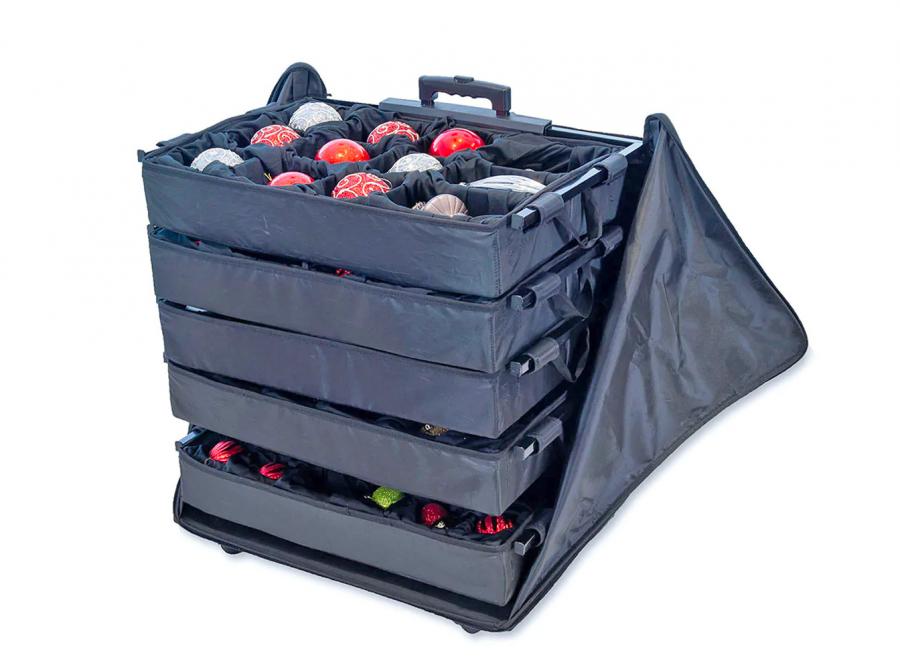 However, not all storage boxes are up to maintaining the best possible condition for the items. As a result, they have the potential to break and fade over time, which may result in the need to replace all of the ornaments that have been broken once more.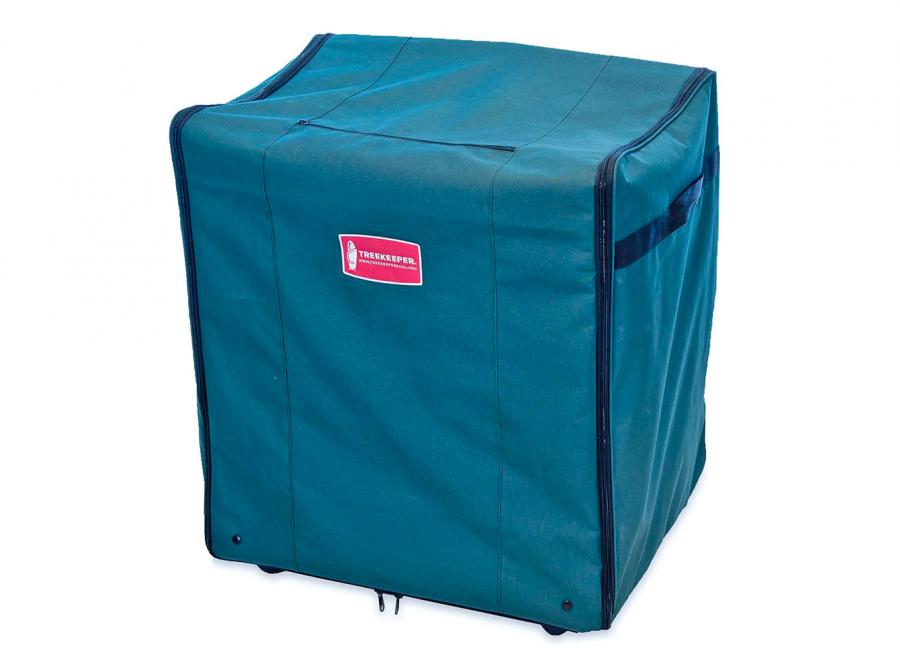 On the other hand, investing in one of these unique pop-up ornament storage boxes can help you reduce the likelihood of dealing with that scenario. This container can store holiday decorations in ways you haven't even thought of!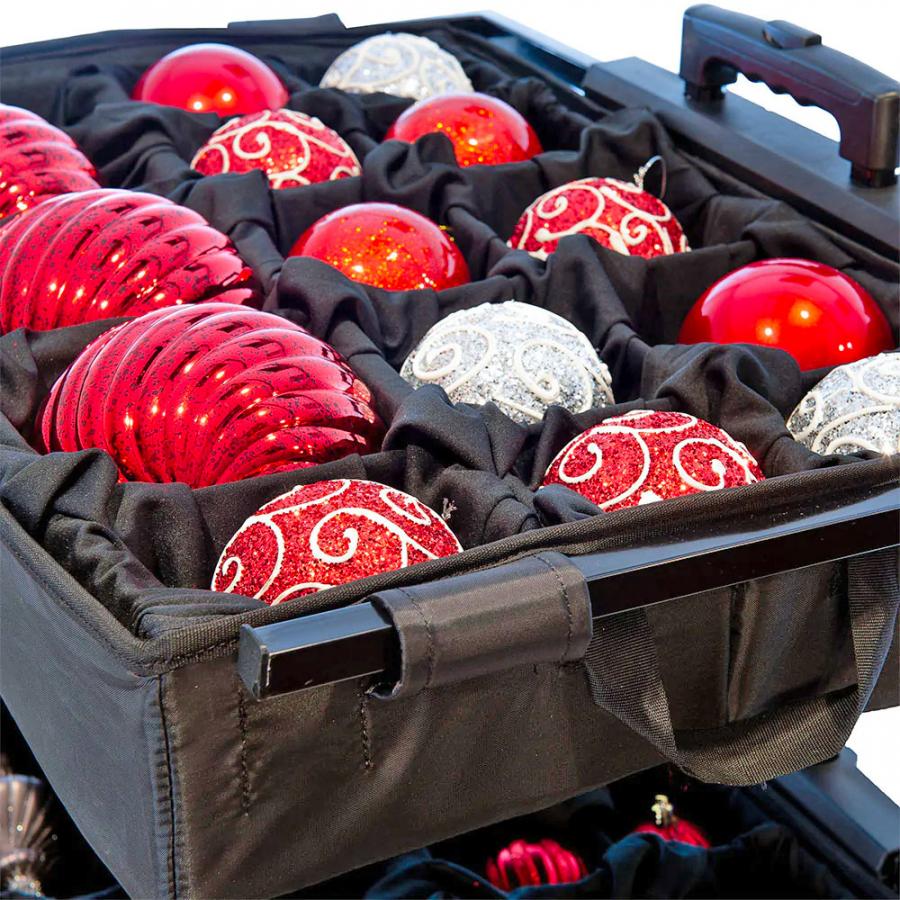 This telescoping ornament storage box we found from Treekeeper caught our attention with its brilliant way of organizing the ornaments.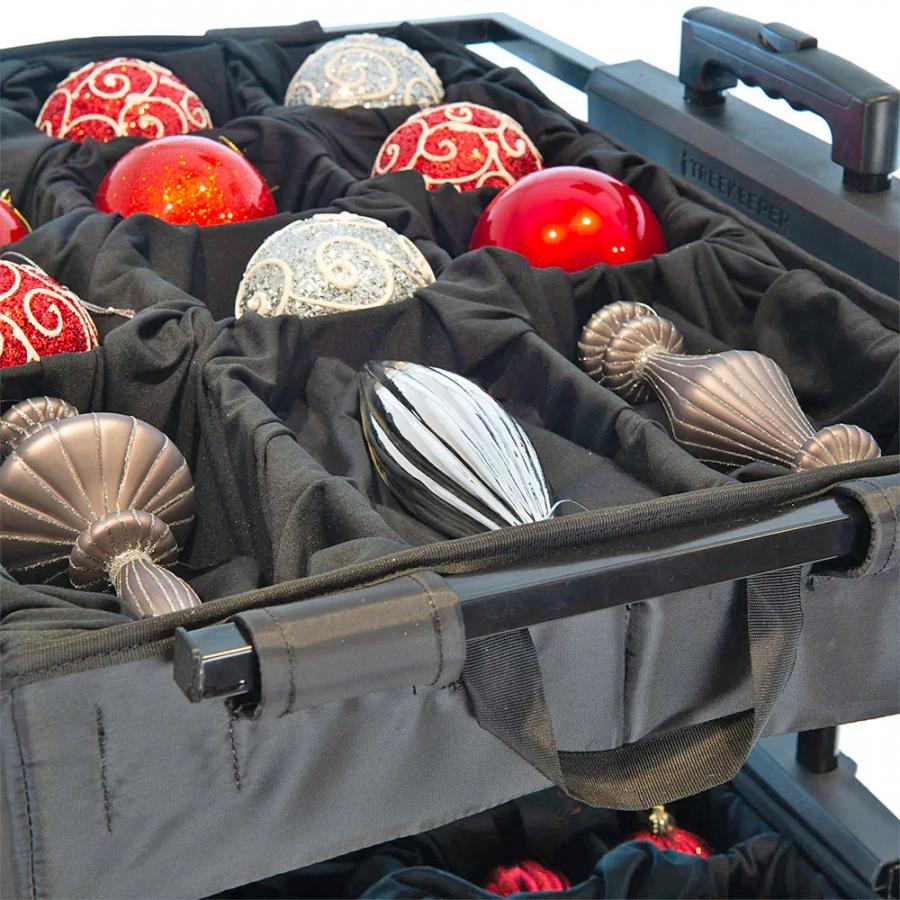 At first glance, you can see that it's a compact storage box that almost looks like luggage. It has a dimension of 25" × 20" × 26-46", which doesn't take up much space when fully folded down.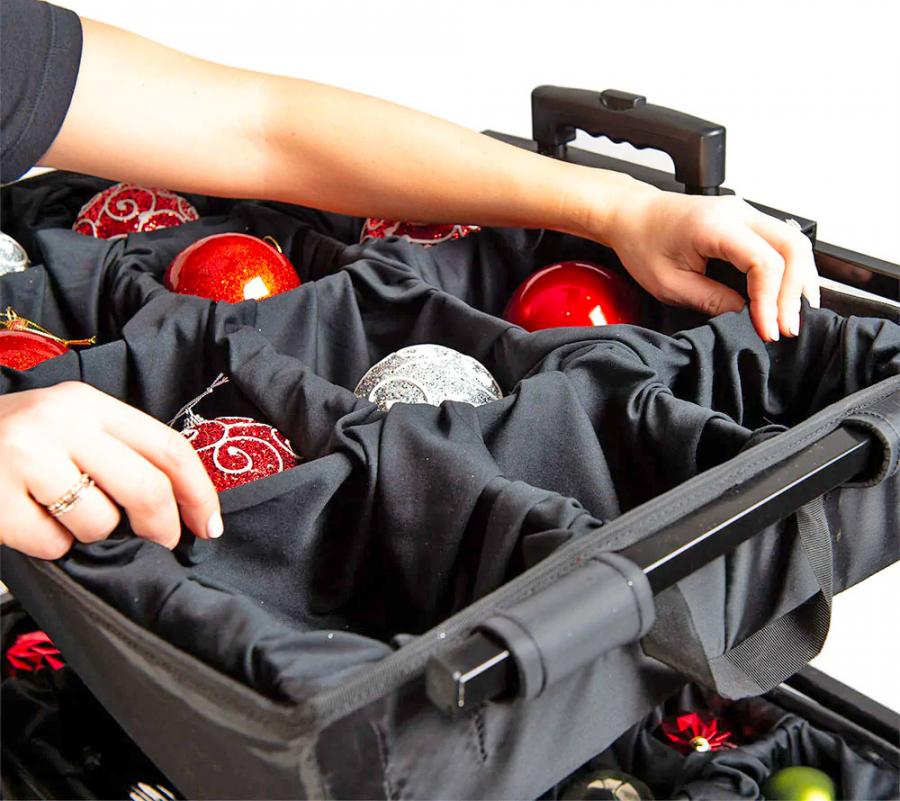 Another thing to note is that the pop-up ornament box has wheels on the bottom, which will make it a whole lot easier to move around the house and in and out of storage!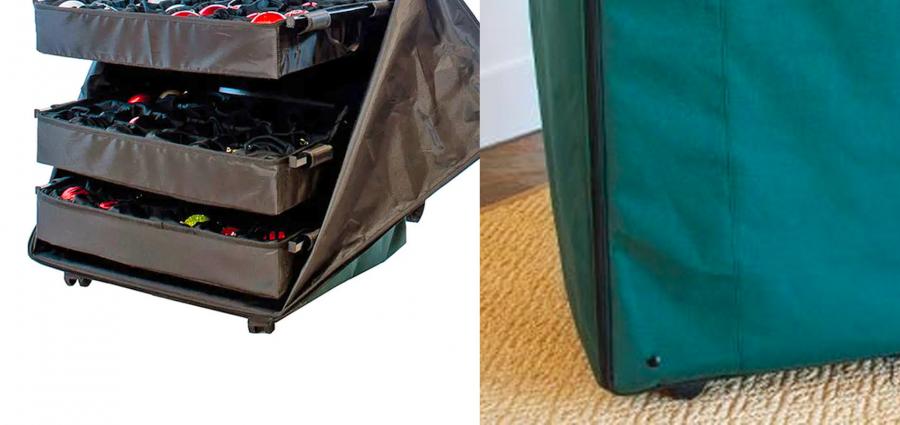 Aside from that, you can see that the inside is free from dust particles because of its poly-blend cover. You can clean the box up easily by wiping it with a damp rug or towel.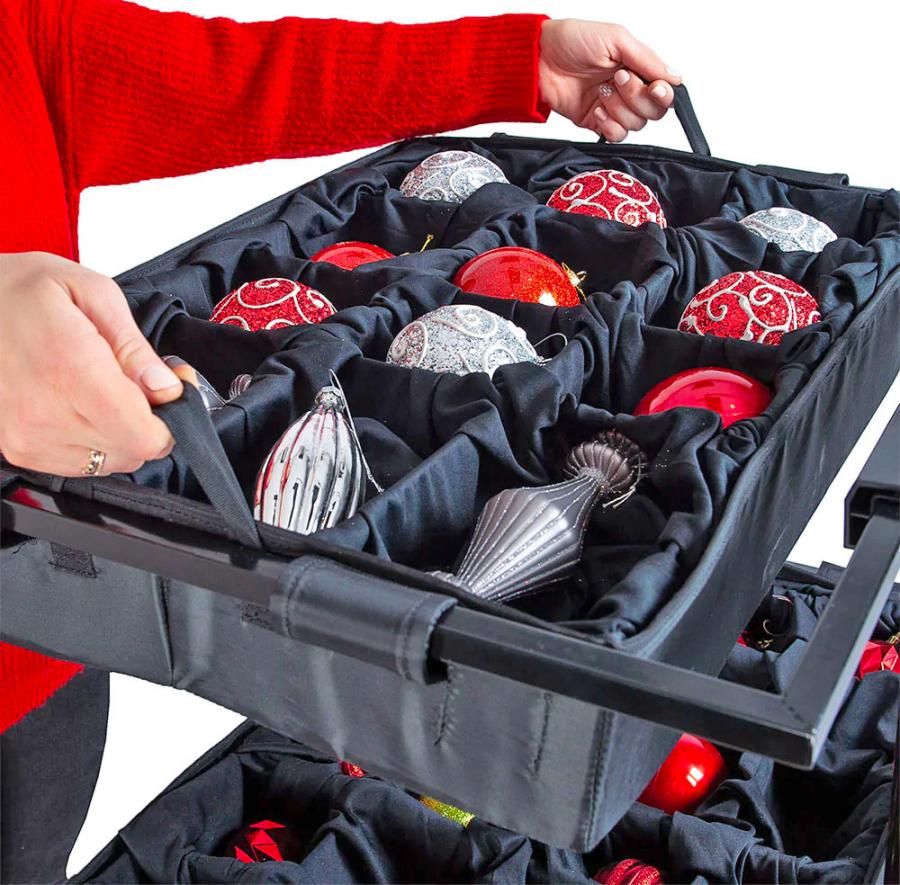 Upon opening this storage box, you can see five adjustable trays inside. These trays have sufficient space for each, and you can pretty much pull the trays up because of its telescoping feature that makes getting the ornaments easier than usual.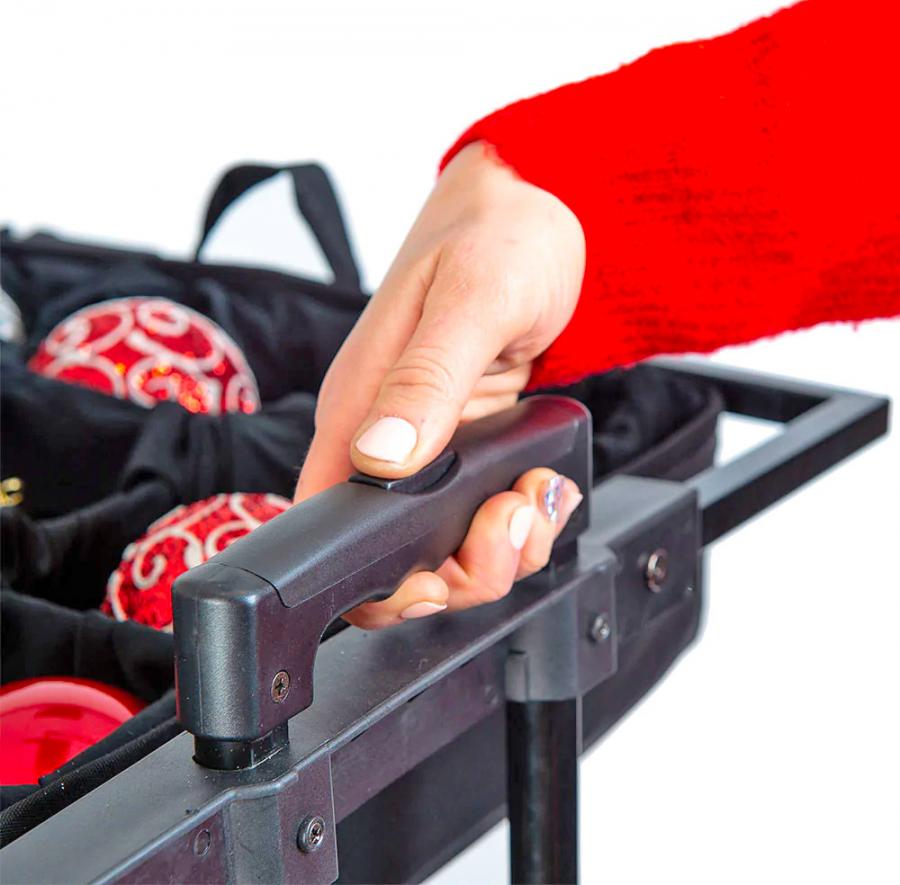 Each box's trays are detachable, allowing each owner to carry around the specific set of ornaments you want without the hassle of dragging the whole thing around.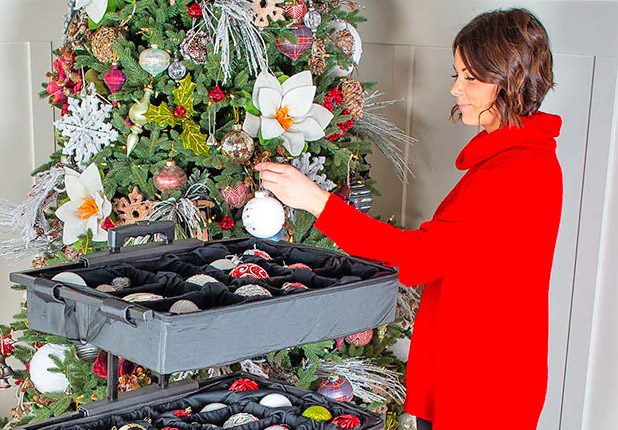 For sure, we are in awe of its smart consideration for the quality of each ornament. It can hold 120 decors. You may store up to 24 ornaments in each tray, with a 4" depth for placement security. And for that reason, you don't have to worry about it being smudged or broken by other trays on top of it.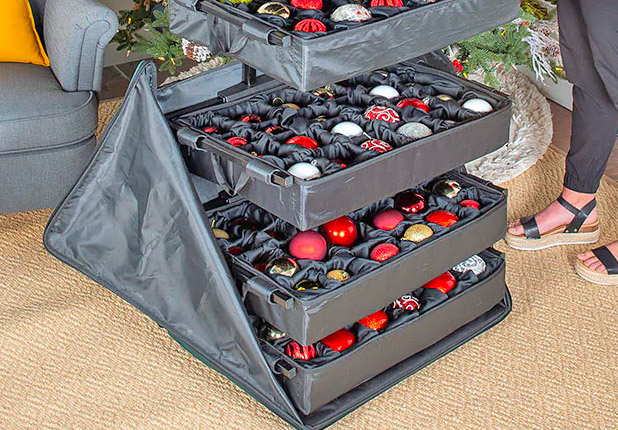 The unique pop-up Christmas tree ornament case is filled with slots that are fully padded with super soft material, so you'll never need to worry about any of your fragile ornaments cracking or breaking! Plus, each tier of the telescoping ornament box is removable, so you can easily pop it out and take it anywhere in the house to make it easier to decorate your home for Christmas!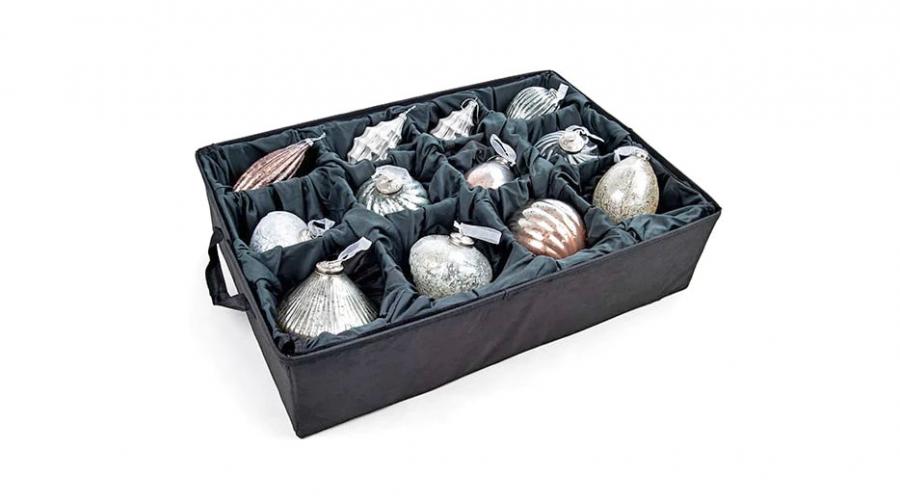 Aside from that, the manufacturers for sure took heed of their observation that other fabric storage boxes can discolor the ornaments in the long run because of the combined chemicals in them. Therefore, they ensured that each of the fabrics wrapped in each tray was acid-free, keeping your ornaments as good as new!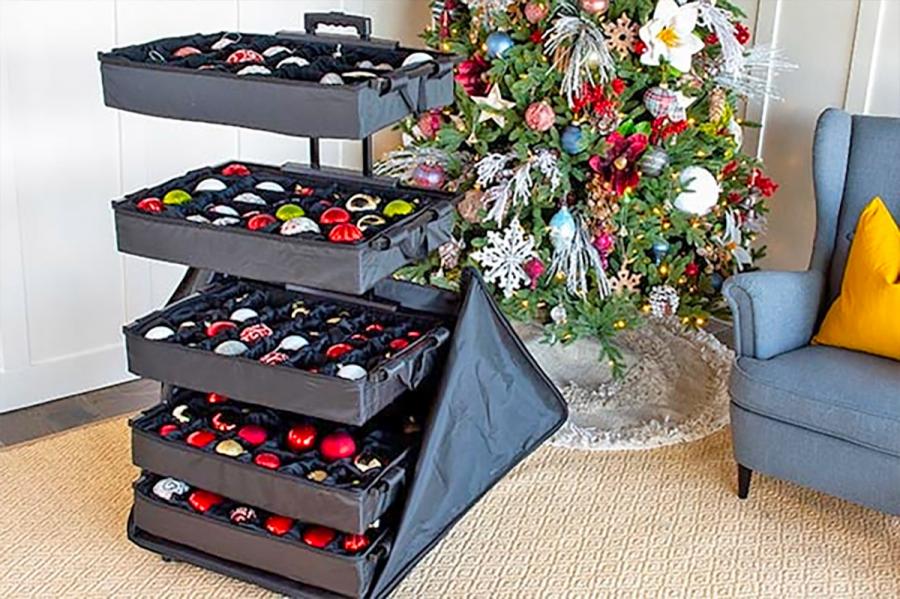 You can snag this telescoping pop-up Christmas ornament storage box on Amazon or their website for around $270 bucks!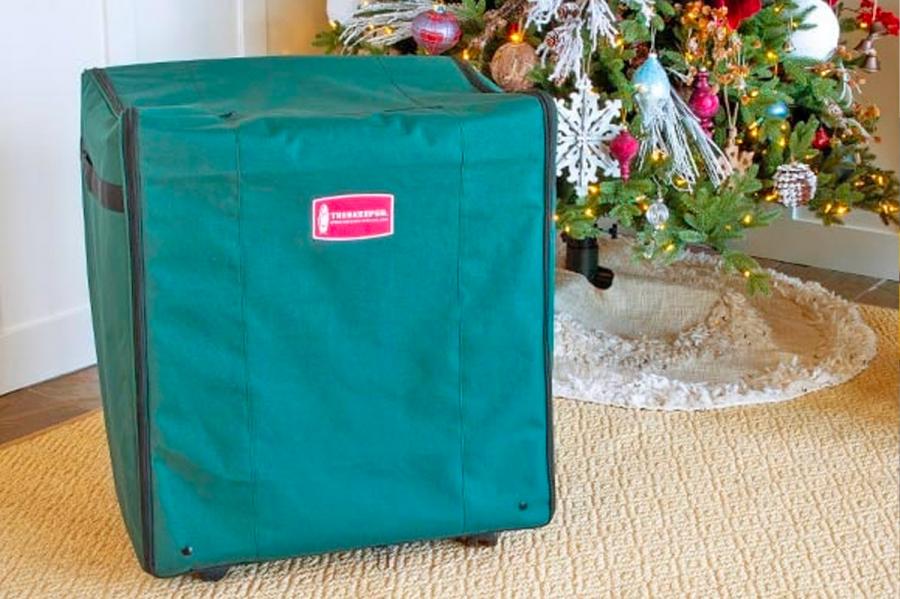 Check out the tiered pop-up Christmas ornament holding case in action via the video below!
Subscribe To Our YouTube Channel