Pop-Up Animal Mini Sculpture Lets You Sculpt Your Own Animals
By Ryan on 04/02/2019 8:36 AM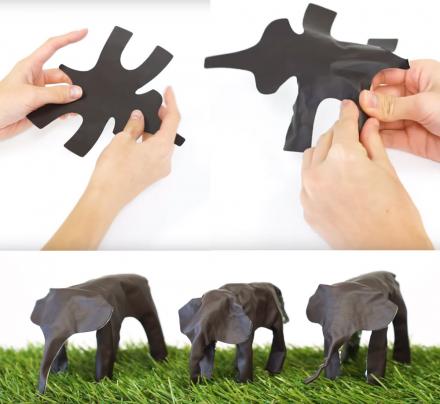 Ever want to sculpt your own magnificent sculpture out of a solid block of marble? Me too, but I only have an attention span that lasts around 3-4 minutes. Luckily, I can sculpt my own mini animal with these unique pop-up animal sculptures. They're a cool designer accessory for your desktop or bedroom!
The pop-up animal sculptures come completely flat, and are easily malleable so you can sculpt the animal with as much or as little detail as you'd like. If you want to just push down the legs and prop it up, you can do that. Or if you'd like spend hours or days, getting every last detail of the animal right, you can do that too.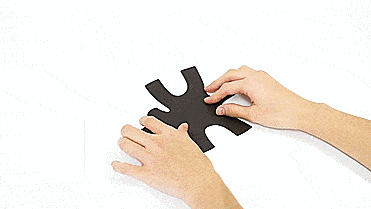 There are 4 different animal pop-up sculptures available, including an elephant, a bear, a giraffe, and a gorilla, each of which are available in two different color options (grey, brown). The animals are also reversible, so depending on the the effect you're going for you can display the leather texture on the outside of the animal, or flip it over to display the aluminum texture.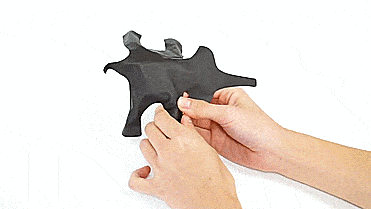 Made by designer Yu Matsuda, the pop-up animal sculptures are made using synthetic leather and aluminum, are made in Japan, and if you get all of them, you can create your own mini zoo right on your desk to display at work. Plus, they kind-of act as a little fidget toy that you can fiddle with when you need to think about something.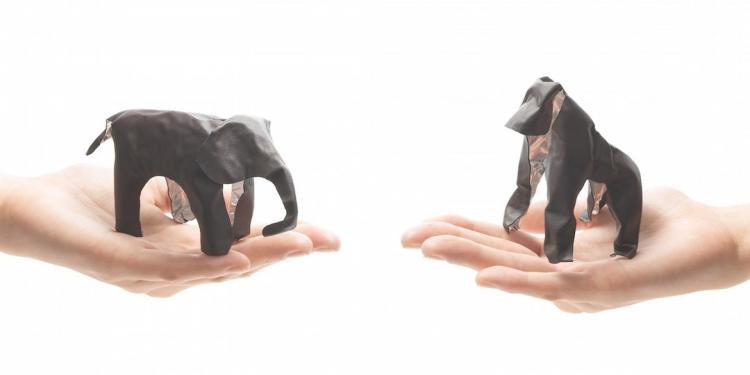 Check out the pop-up animal mini sculptures in action via the video below.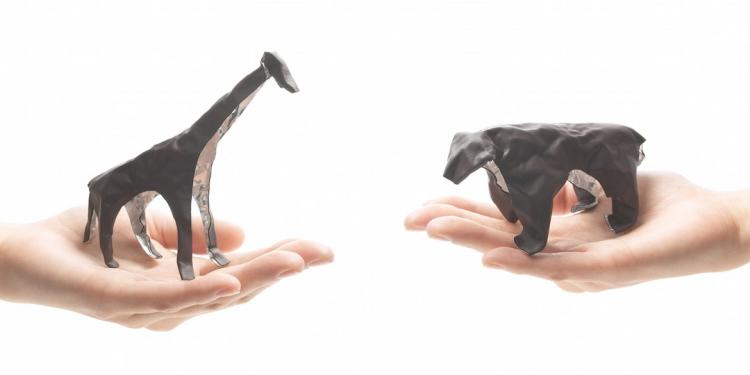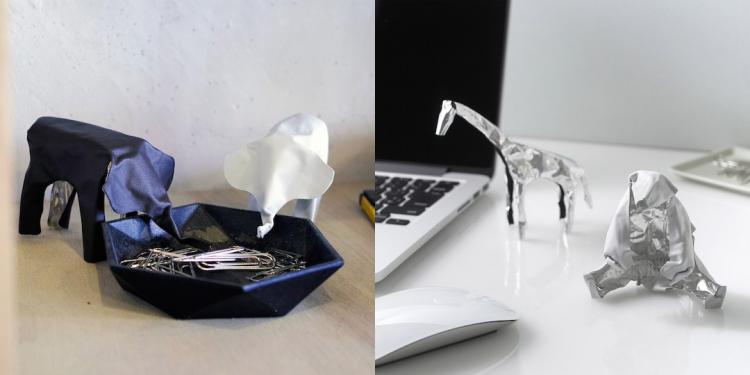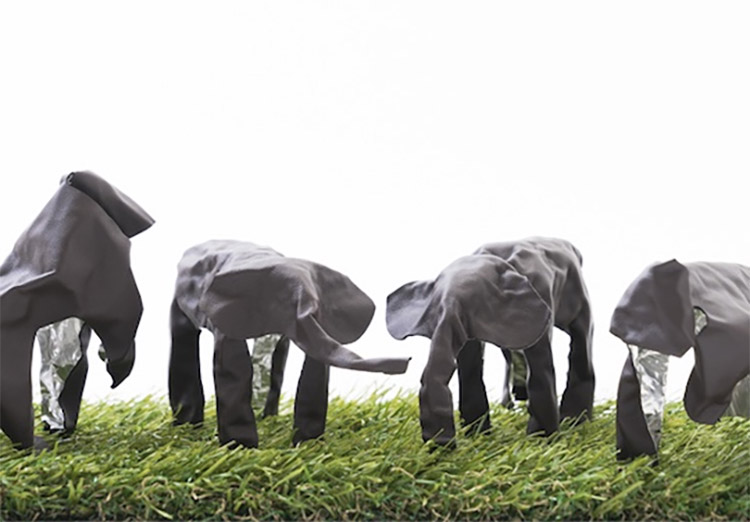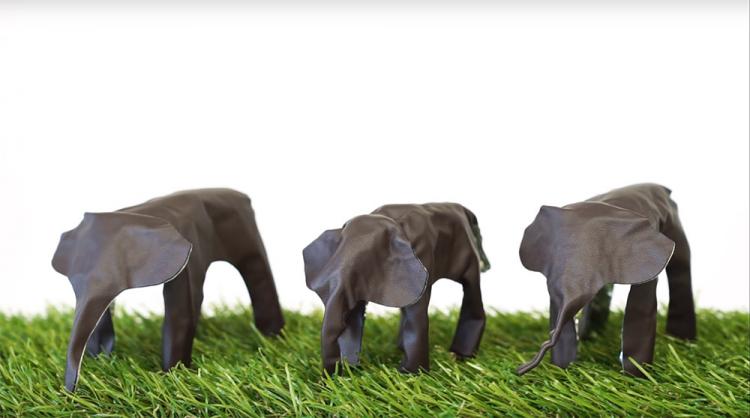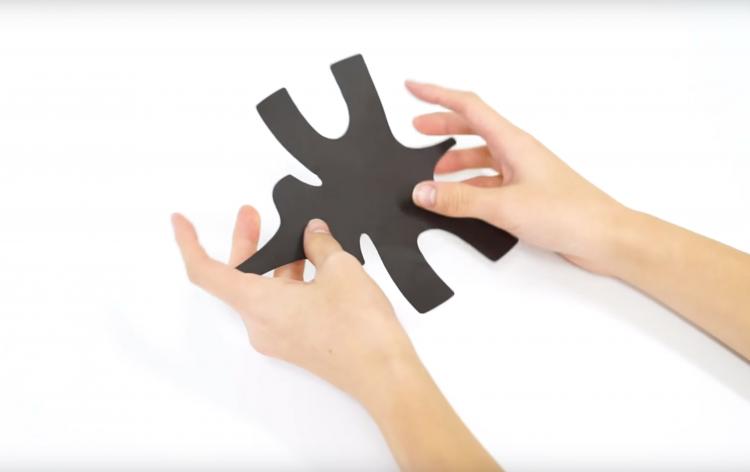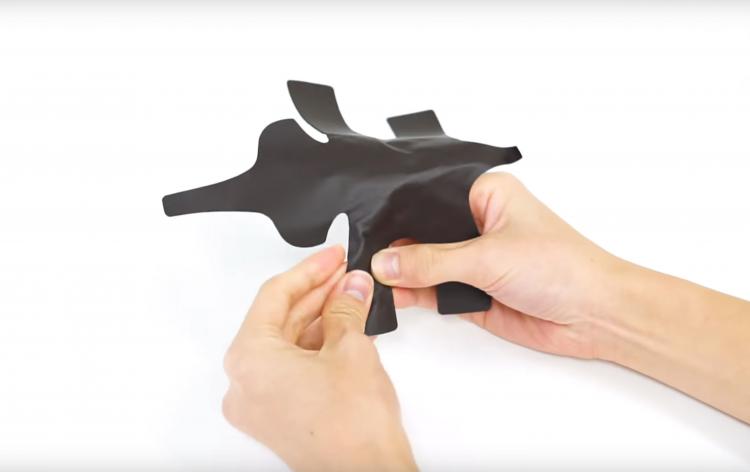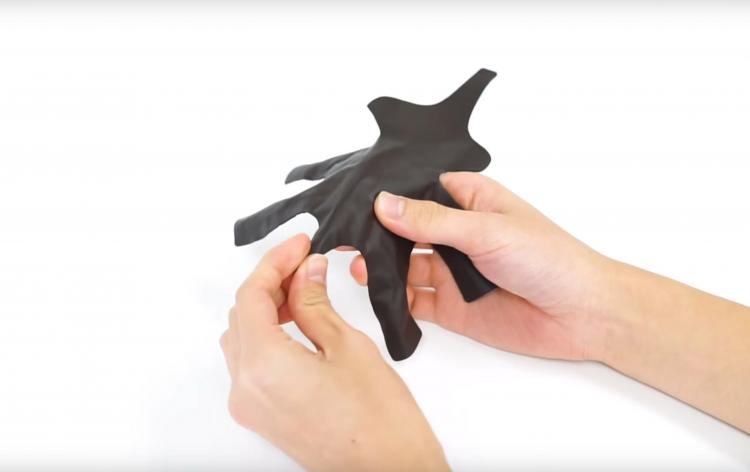 Subscribe To Our YouTube Channel