This Podium Stand Displays Your Phone/Tablet For Viewing While Charging It
By Ryan on 02/25/2016 9:35 AM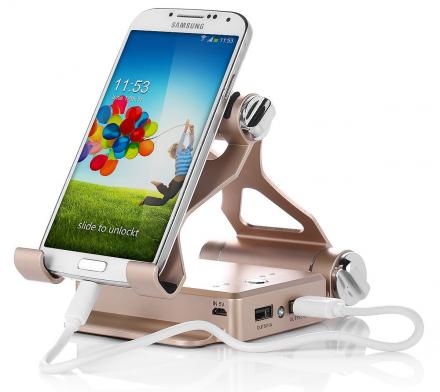 This Podium Stand allows you to set your smart phone or tablet onto it and adjust it to whatever angle you like while you play a game or watch a movie. Meanwhile an internal battery will charge your device while you use it. Perfect for plane rides where you're sick of holding your phone or tablet up with your hands while you watch a movie or TV show, the podium stand has a nice sturdy base with the weight of the battery that will keep it from moving around with any turbulence or movement of the plane. Not only great for planes, but it can also be used to play games or just do some work on a tablet on a counter or desk, all while not having to worry about your battery levels.
When not in use the Podium Stand can fold up to just a tiny 4 inch square which allows you to pack it away and take pretty much anywhere you go. Plus the sleek and modern design makes it easy on the eyes to look at.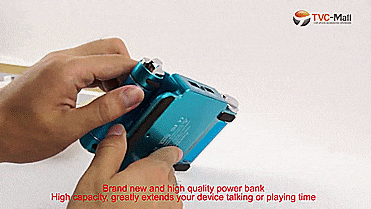 The internal battery has a capacity of 10,500 mAh, which when fully charged can charge an iPad twice over, a smart phone three times over, and give a Kindle one full charge. The battery life offers 1000 minimum charges so it will most certainly last a long time, plus the device has two USB ports that allow you to charge up to 2 devices at the same time.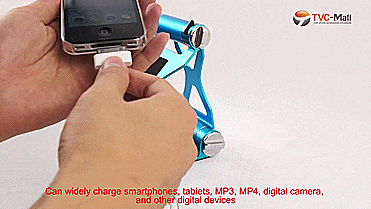 The smart phone and tablet podium stand charger comes in either grey or blue colors to choose from, has 4 indicator lights that tell you the level of the battery, and measures 4 inches long x 4 inches wide when completely folded up.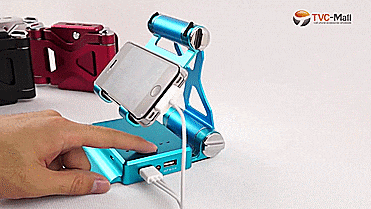 Check out the device in action via the video below.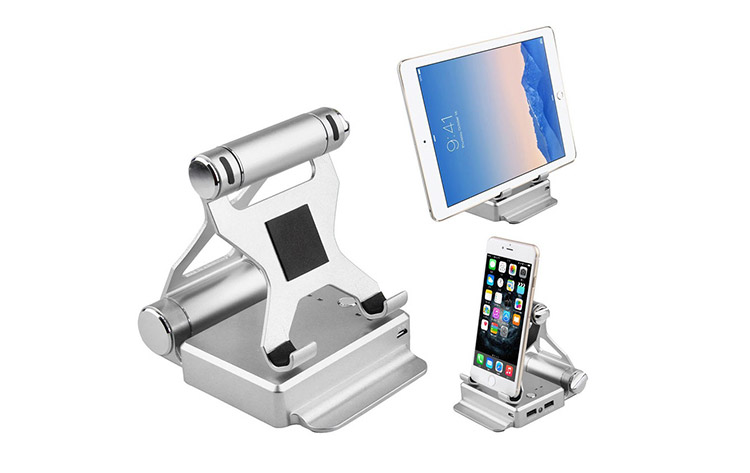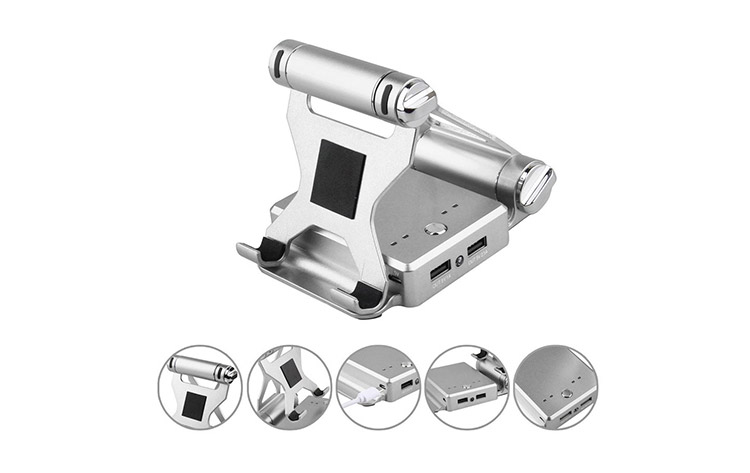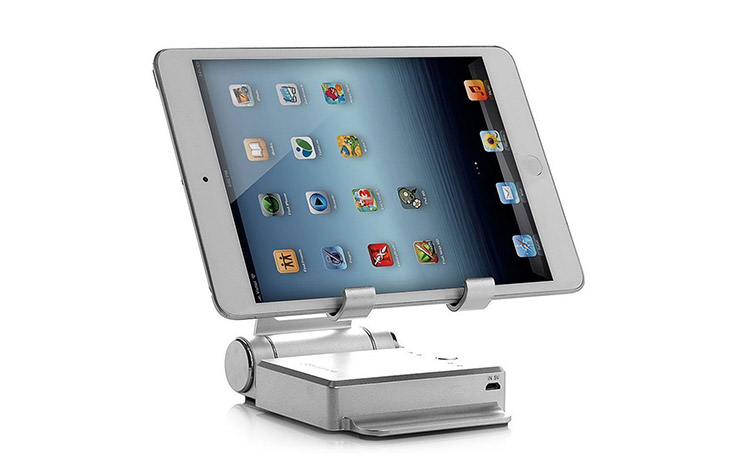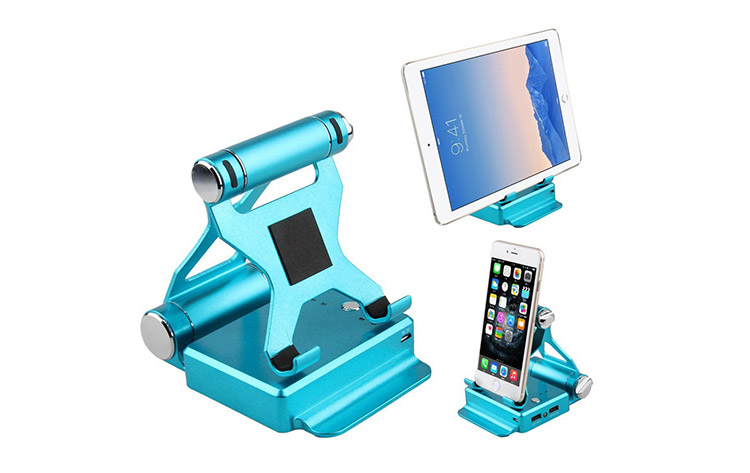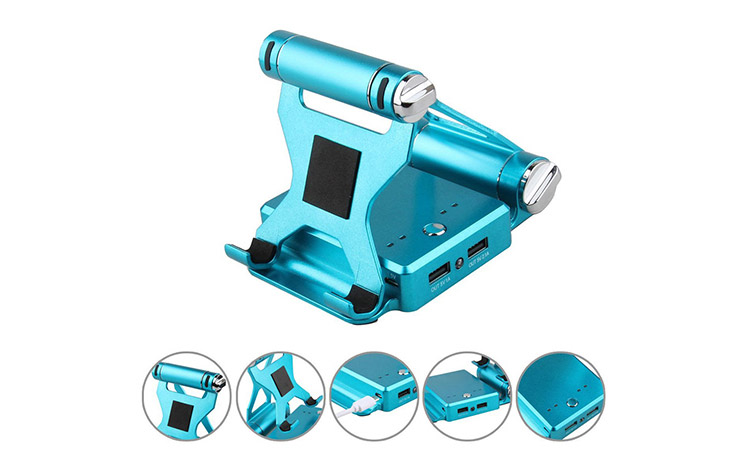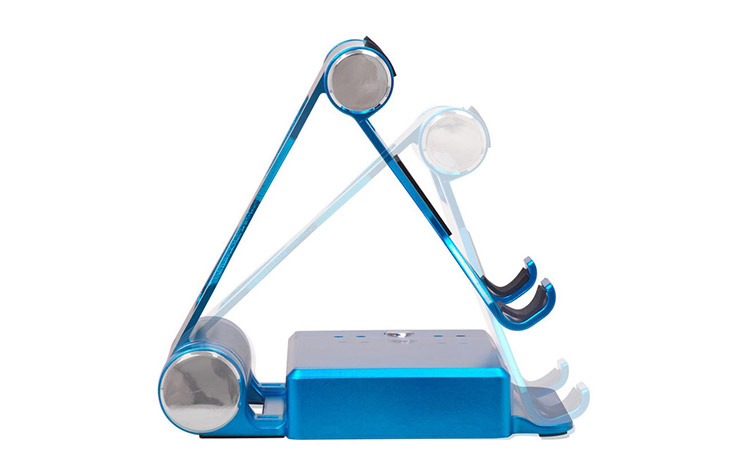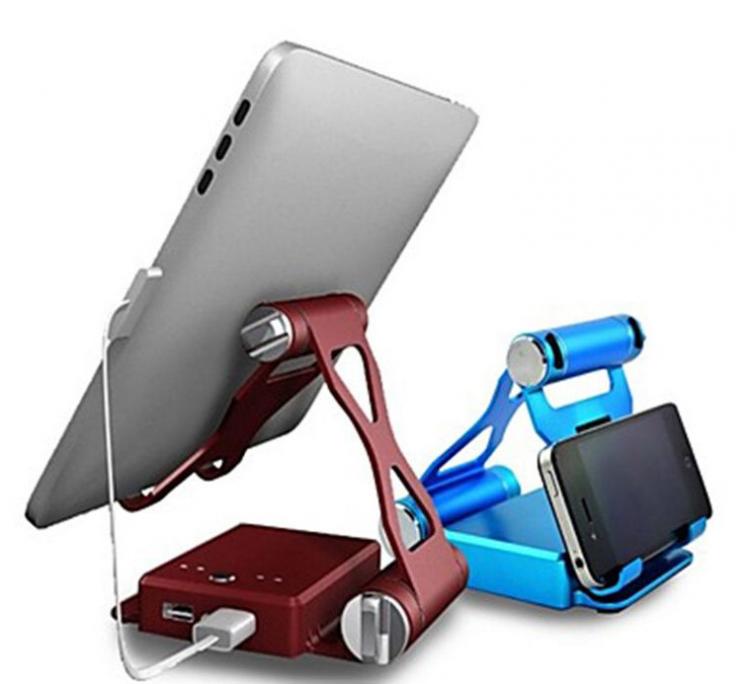 Subscribe To Our YouTube Channel