Please Leave By 9 Party Banner
By Ryan on 02/01/2022 5:12 PM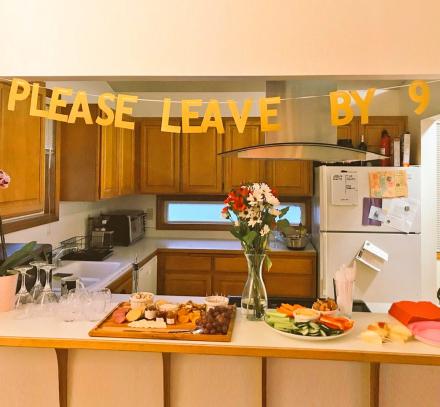 When you're in your twenty's, partying into the following morning is quite easy to do, and usually encouraged by the party thrower. But once you cross that 30 year-old threshold, you immediately start wanting to go to bed at a reasonable time, and your hangovers are about 20x worse. This unique party banner will help you notify your party guests that they need to leave by 9 so you can get to bet on time. It's a perfect gift idea for pranksters.
The Please Leave By 9 party banner is pretty self-explanatory, it simply reads "Please Leave By 9". There's not happy birthday, happy anniversary, or get well soon text to go along with it, it's just a notification to your guests as to your expectations to when this party will wrap up and you should get the hell out.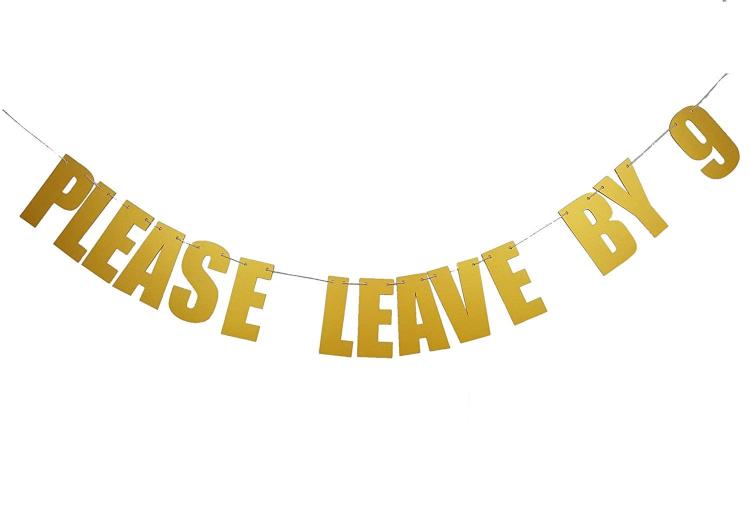 Sure you could probably string together the letters yourself and make your own banner, but we all know you won't. This "Please Leave By 9" party banner is self-strung and ready to be hung out of the box.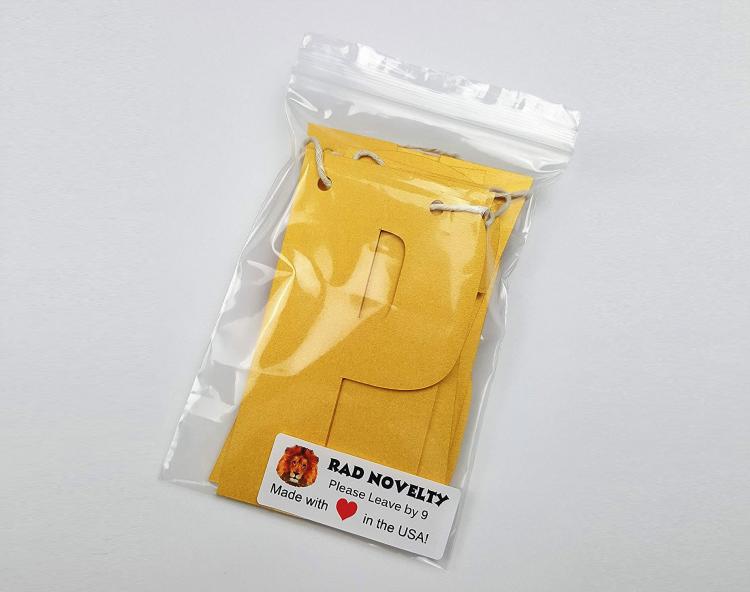 The Please Leave By 9 funny party banner is made using gold letters and numbers that measure 5 inches tall x ~2-3.5 inches wide depending on the letter/number. The letters on the banner are adjustable on the string, they're made from metallic card stock with professional quality, and is a funny addition to any birthday party, bridal shower, housewarming party, or any other event you're throwing.