PicoPen Is a Titanium Key-Chain Pen For Writing On The Go
By Ryan on 02/23/2016 2:52 AM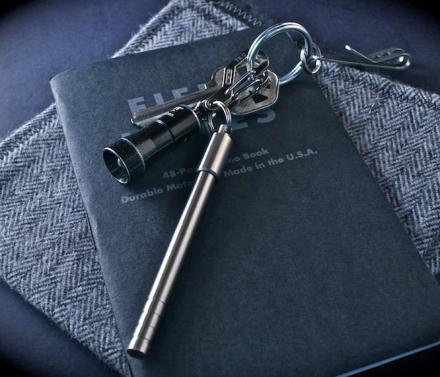 Ever been in an emergency where you need a pen immediately? It's pretty terrible, like when the pizza delivery guy forgets to bring a pen to sign the receipt. You have to awkwardly walk back in and quickly find a pen somewhere. But if you were smart enough to own a Picopen, you wouldn't have an issue. The PicoPen is a tiny pen that attaches right to your key-chain so that you'll always have a pen on you, assuming you always have your keys with you. The pen is attached to your key-ring through the cap of the pen, so you can simply unsnap the body of the pen when you need to use it, and snap it back into the cap when you're done.
The PicoPen key-chain pen comes in two different models, a cheaper one that's made from stainless steel, and a classier version that's made from titanium. I would recommend opting for the titanium version just so you can tell people that you have a titanium pen on your person. Choose the model you would like using the dropdown page on the click-through link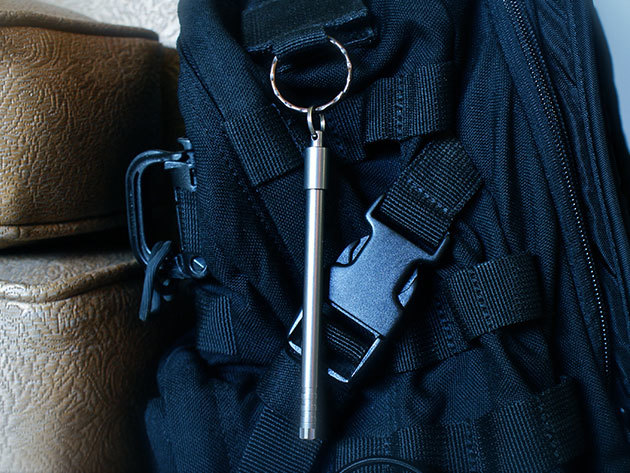 The key-chain pen uses magnets to secure the cap to the pen body, is made to last with quality construction, and is great for use with your keys, a purse, or backpack. The titanium version key-chain pen uses a D1 multi-pen style ink to replenish the pen, comes with a reusable storage tube, and measures 4.21 inches long x 0.276 inches in diameter. The stainless steel version of the of the pen uses a zebra F-refill, and measures 3.26 inches long x 0.276 inches in diameter.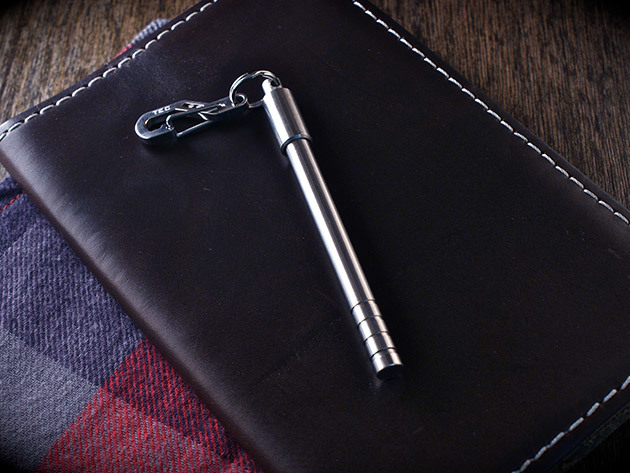 Check out a review of the PicoPen in action via the video below.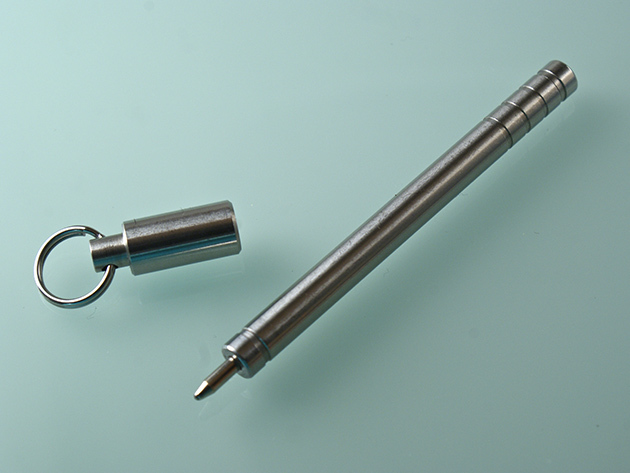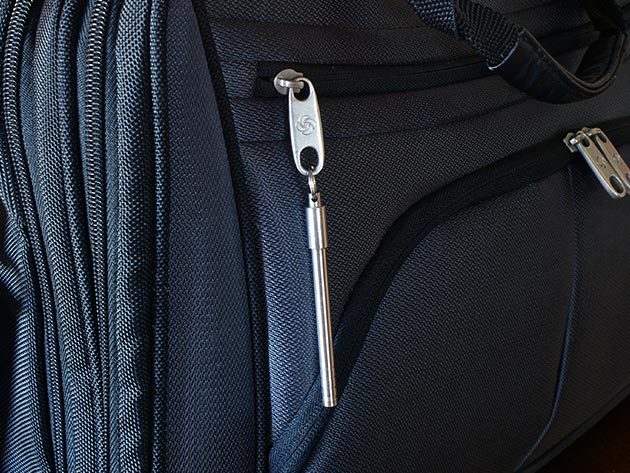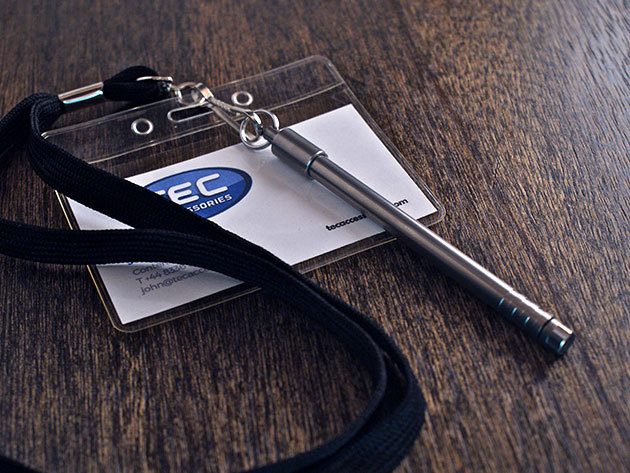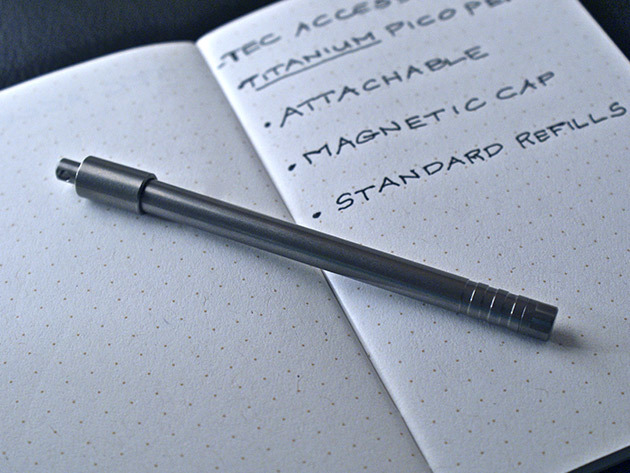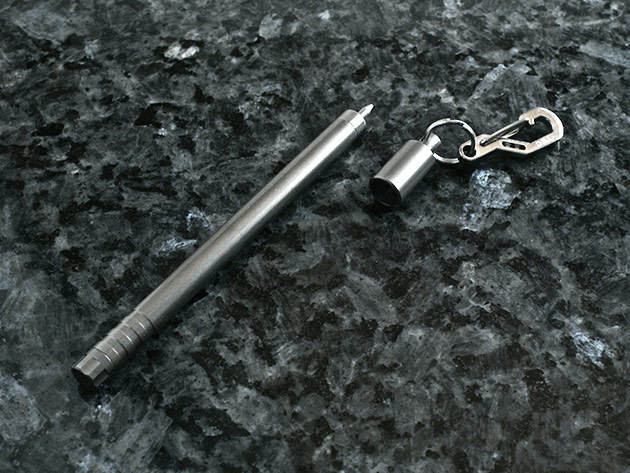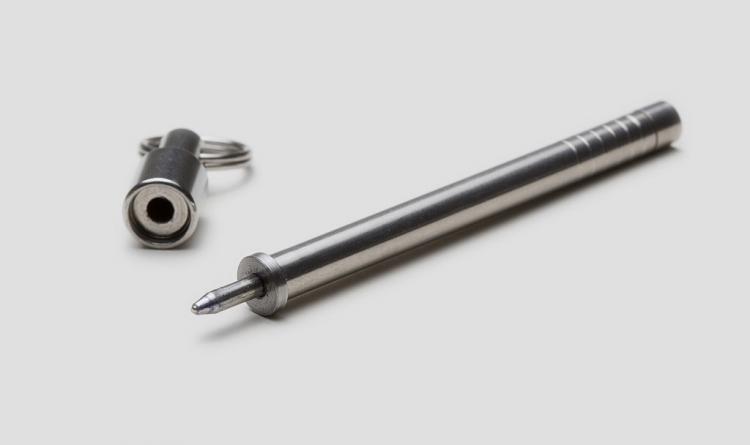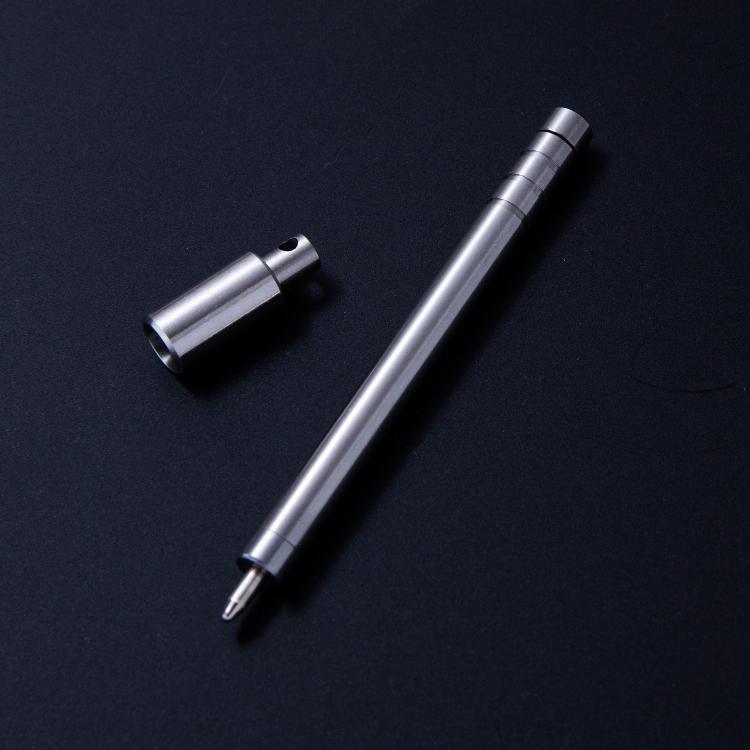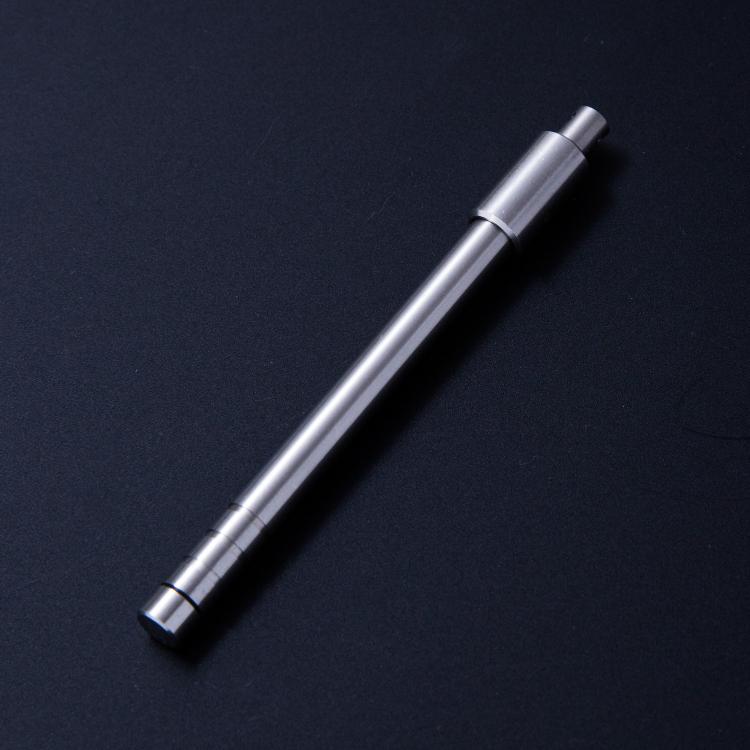 Subscribe To Our YouTube Channel