Personalized Named Gift Sacks From Santa
By Ryan on 11/05/2019 4:48 PM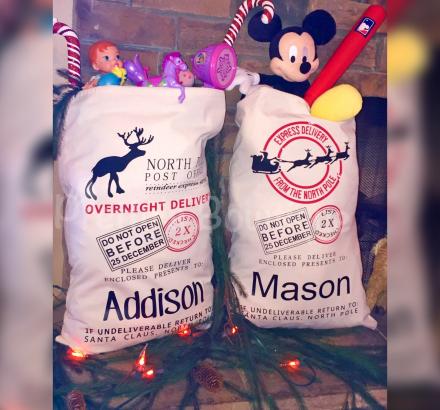 Getting gifts from your parents are great and all, but what's really amazing is getting gifts from Santa. You know, the large mysterious man that breaks into your house at night, eats your food, and leaves gifts for your children. If you'd like to make the dream of Santa a little more real each year, these personalized gift sacks are sure to do the trick. You get them personalized with your child's name, and it makes it look like the gift sack came directly from Santa and was prepared specially for your child.
Created and sold by Etsy store Pretty's Bowtique, the custom Christmas sacks comes in a few different designs to choose from, and feature stamps and designs that make it look like it's a legit Santa approved gift sack with things that say "DO NOT OPEN BEFORE DECEMBER 25", "OVERNIGHT DELIVERY", and "LIST CHECKED 2x".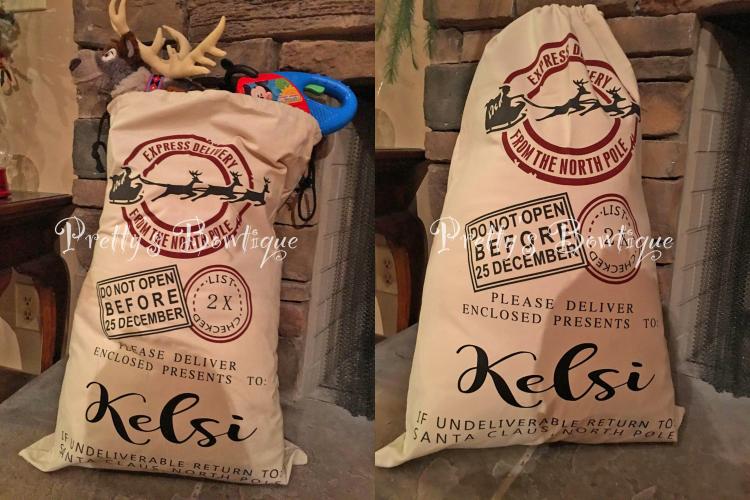 The Bag then states "Please deliver enclosed presents to" where it then lists your child's name below the text. Below that the personalized Christmas sack reads "If undeliverable return to Santa Claus, North Pole".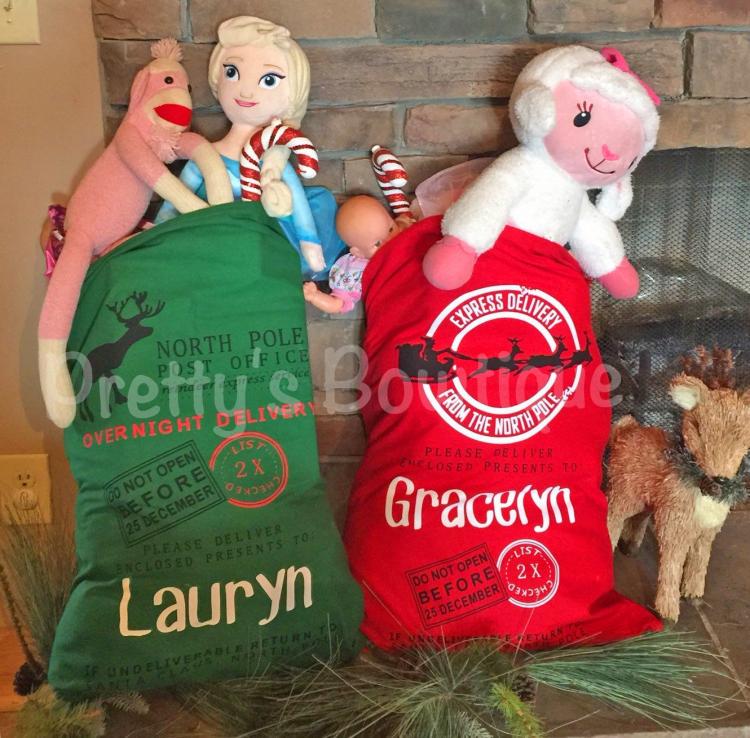 You can choose between a reindeer design, or a Santa sleigh design, and then choose the primary color of the text of your child's name, including black vinyl, green vinyl, and red vinyl. The bag is white in color, though the personalized bag are also available in a red or green color on a different listing.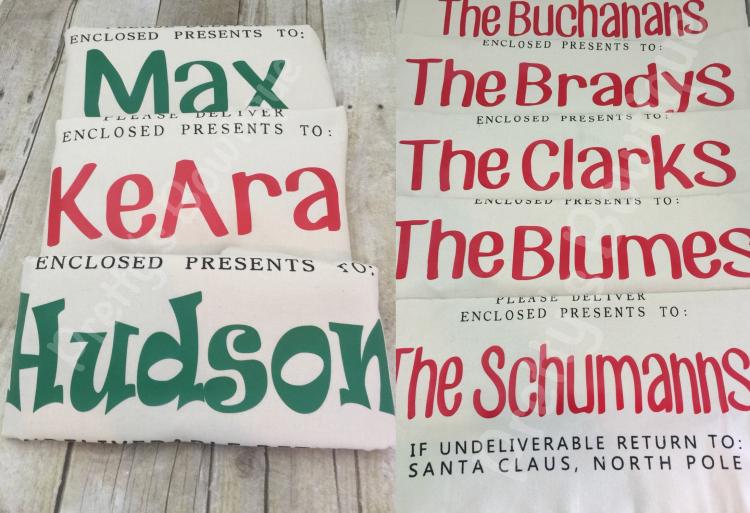 Before ordering, you will want to check with the stores announcements for turnaround times to make sure you can get it before Christmas.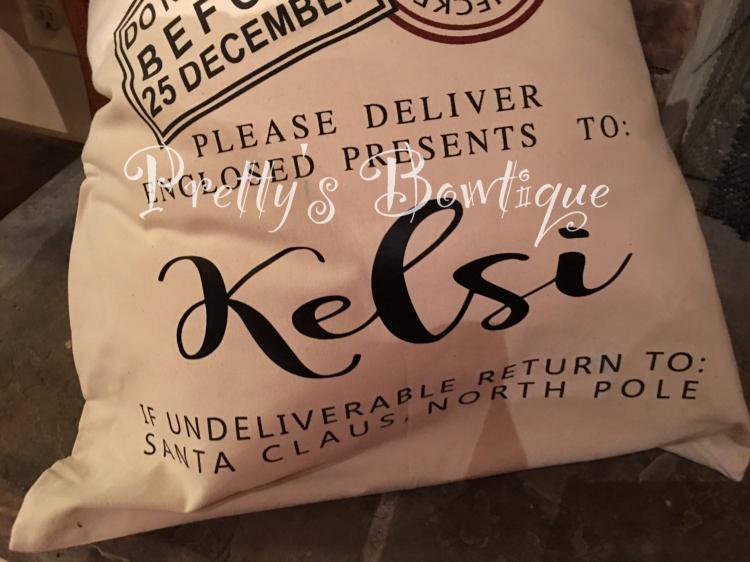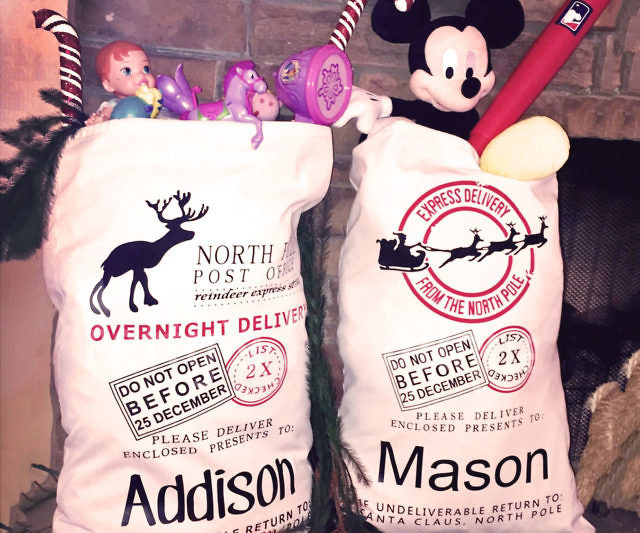 Looking to customize the Santa gift sack yourself? There's also an option for that, which you can find here.