There's a Personal Pie Maker That Exists, And I'm Pretty Sure It'll Greatly Improve Your Life
By Ryan on 02/16/2022 11:44 AM
To be honest, the term "personal pie" just means a regular pie in my opinion, since whenever I make a pie, I consider it my own as I'll be devouring the entire thing. None-the-less there are such things as personal pies which are smaller and will be a bit more healthy than taking down an entire pie on your own. This amazing personal pike maker will make up to 6 separate pies, each in the flavor of your choosing that are 2.75 inches in diameter.

Sizes: 4 | 6
The personal pie maker has an edge crimper for a decorative pie trimming, has an easy to clean non-stick surface, and includes a pastry cutter and pastry press. The pie maker not only makes pies, but it also works great as a quiche maker.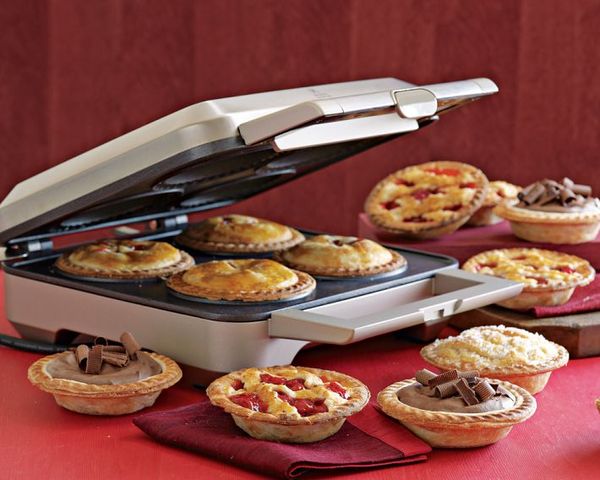 The mini pie maker allows you to make your own flavor pie and quiches in just a few minutes by using your own toppings and fillings. The non-stick lining makes it super easy to take the pies and quiches out and clean up. The personal pie maker comes with a recipe book to get started, features a dough cutting circle for easy dough measurements, it weighs 4.35 lbs, and measures 10.5 inches wide x 10 inches long x 4 inches tall.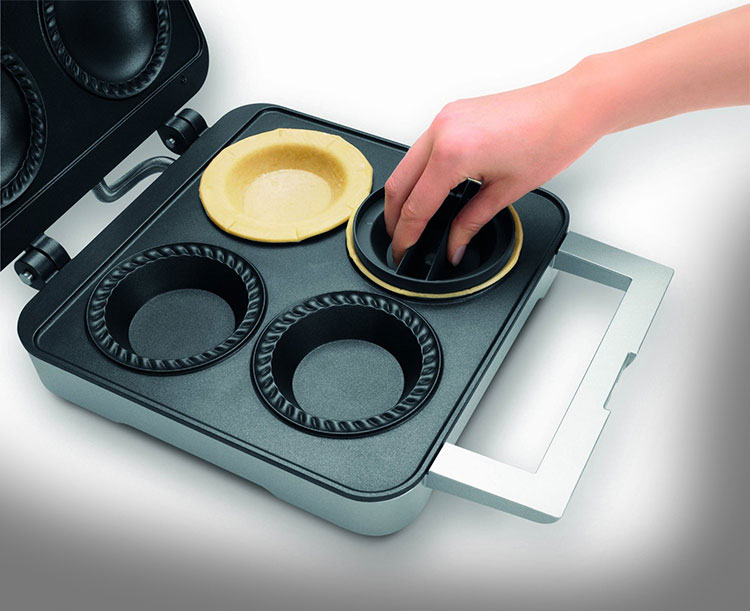 There are two different versions of the personal pie maker, a smaller version that makes 4 total personal pies, and a larger version that makes 6 total pies and quiches at a time.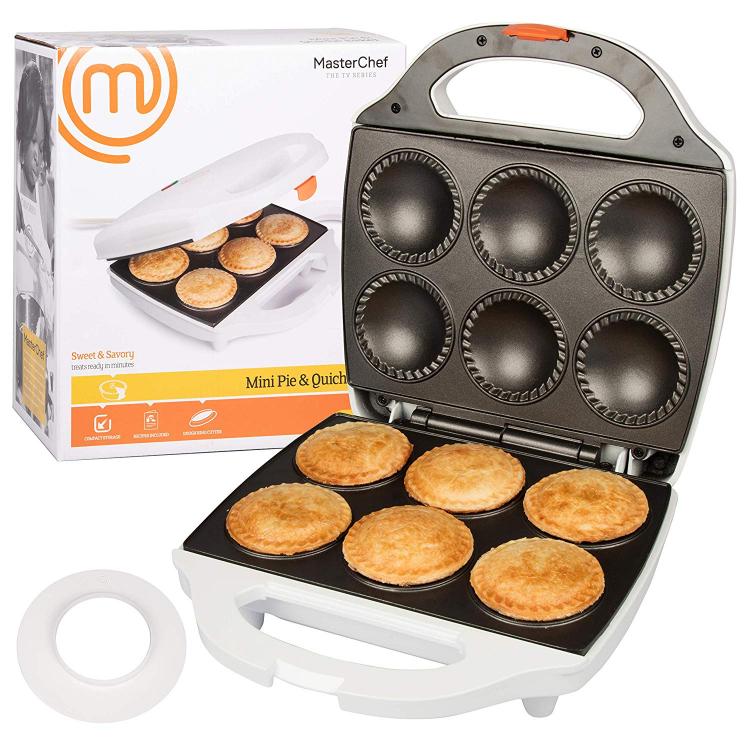 The smaller version of the personal pie maker is made by Breville, and the larger version is made by MasterChef.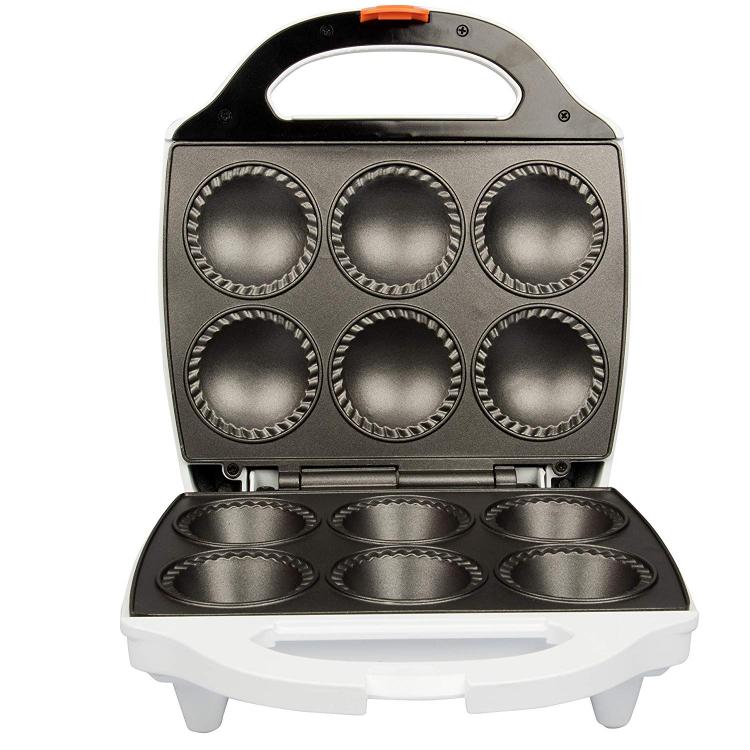 The unique kitchen appliance is perfect for making mini pies or mini quiches!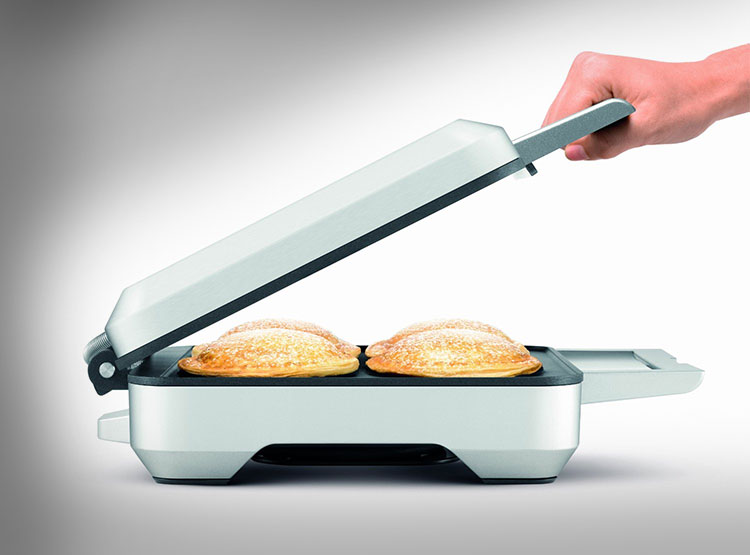 Check out the personal pie maker kitchen appliance in action via the video below.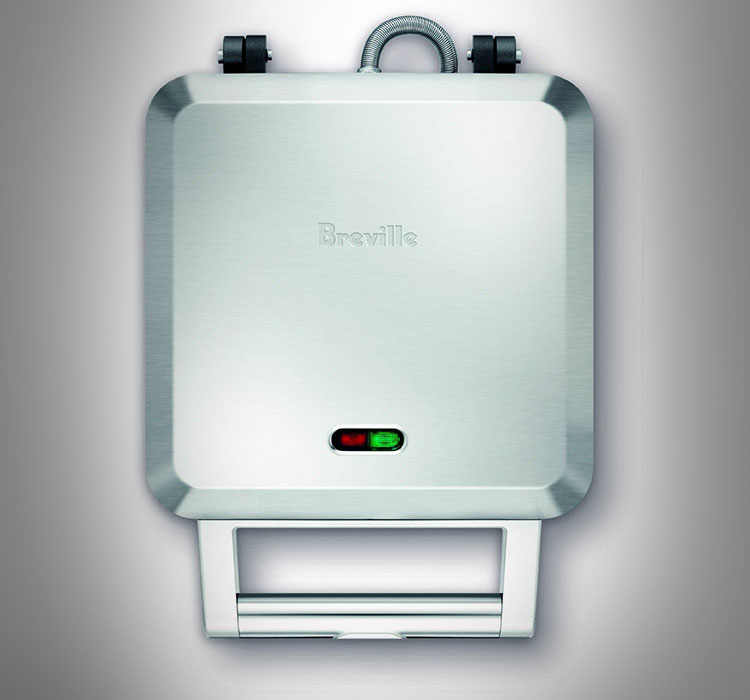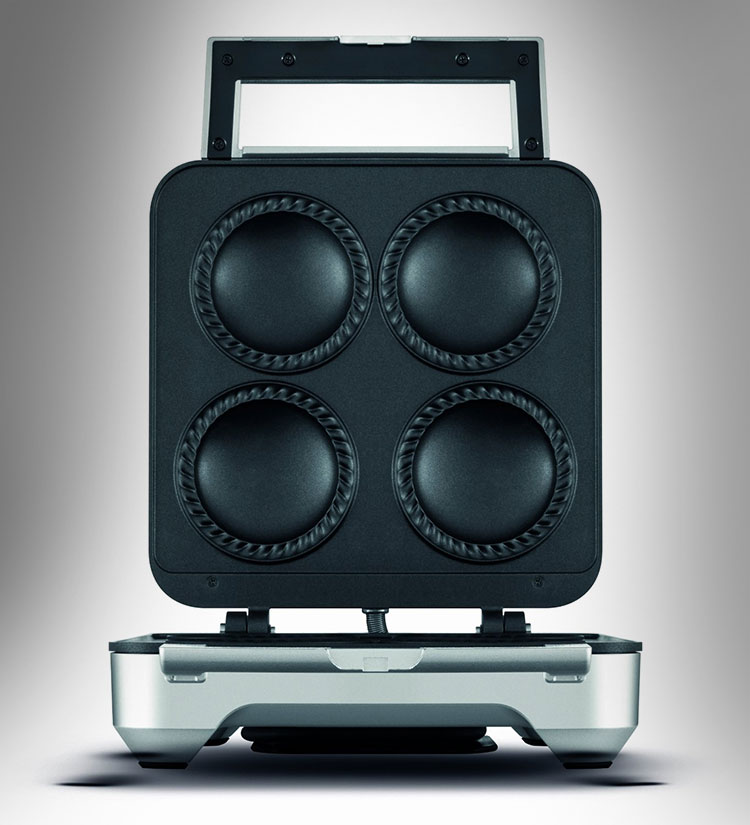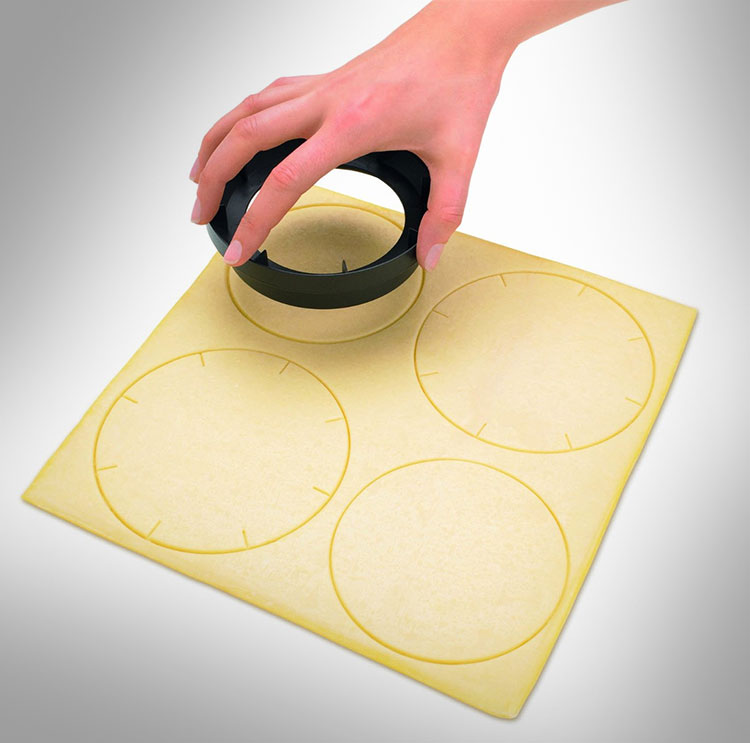 Subscribe To Our YouTube Channel