Outlights: Decals That Make Your Power Outlets Glow-in-the-Dark
By Ryan on 07/11/2017 5:22 PM (Updated: 08/01/2017 12:06 PM)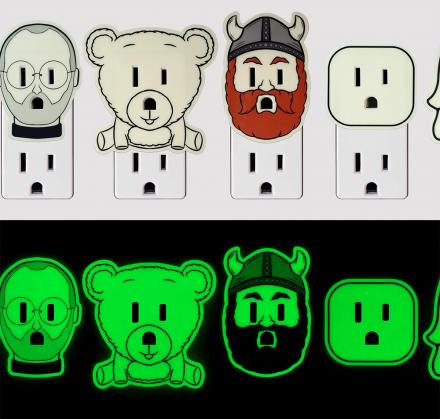 Have you ever tried plugging something into an outlet in the dark? Every time I do it, I go into a fit of rage and end up bending the prongs to fit into the wrong holes, thus destroying the plug. These glow-in-the dark outlet decals will probably help you out in situations like this.
Known as Outlights, the glow-in-the-dark outlet decals will charge throughout the day using natural sunlight, and once it becomes dark out, they will glow brightly while offering perfect sight to where your outlet is. Plus they will act as a dim night-light for a child's room, hallway, or office.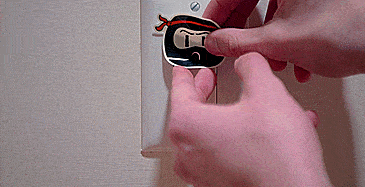 The glowing outlet decals come in a bunch of different designs to choose from, including just a regular outlet face that glows, a Steve Jobs outlet, a teddy bear outlet, a viking outlet, a ghost outlet, a ninja outlet, and an astronaut outlet.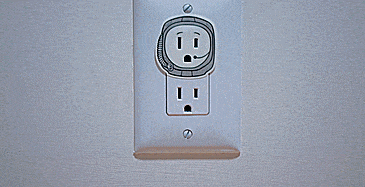 Outlights are easily installed onto your existing outlets and requires no hardware, no electricity, no tools, nor will you have to replace anything on your outlet. Simply remove the glowing outlet sticker from the plastic packaging like you would a sticker, and press it over your outlet holes so they line up with the holes on the decal.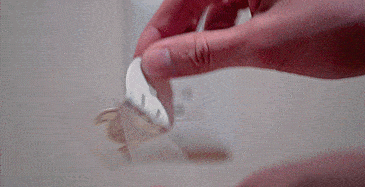 The glow-in-the-dark outlet decals are made from recyclable plastic, brings a little extra personality to your room, will allow you to easily find and plug in devices to your outlets in the dark, and is easily applied to any outlet in just seconds.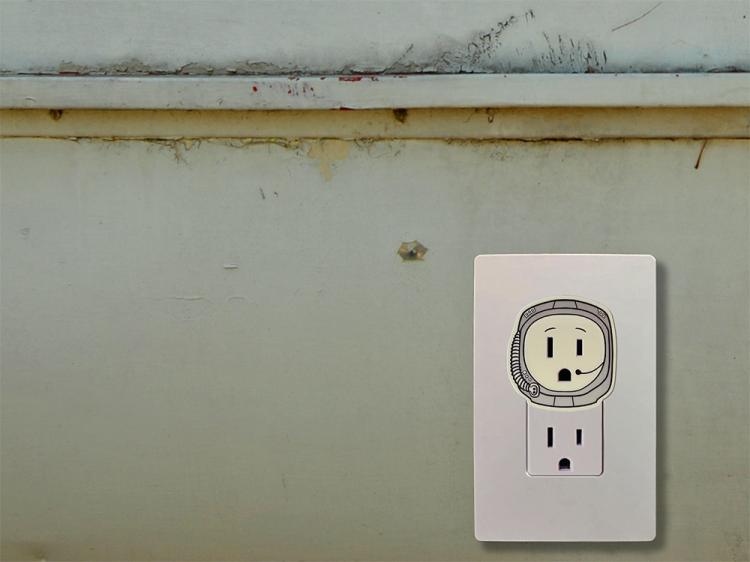 Outlights are currently in a funding phase on Kickstarter with an estimated delivery date of September 2017, so go reserve yours now, and be sure to check out the glow-in-the-dark outlet decals in action via the video below!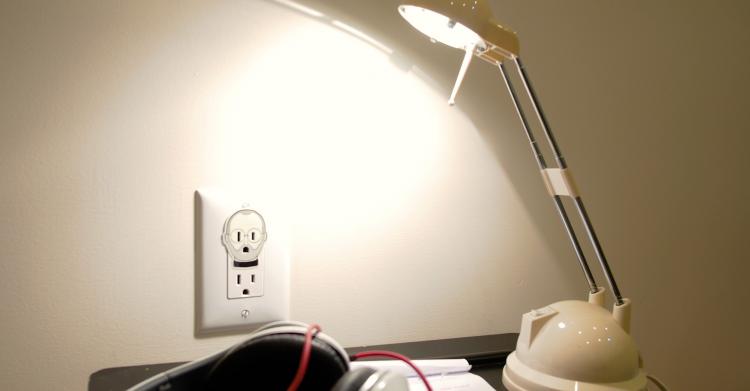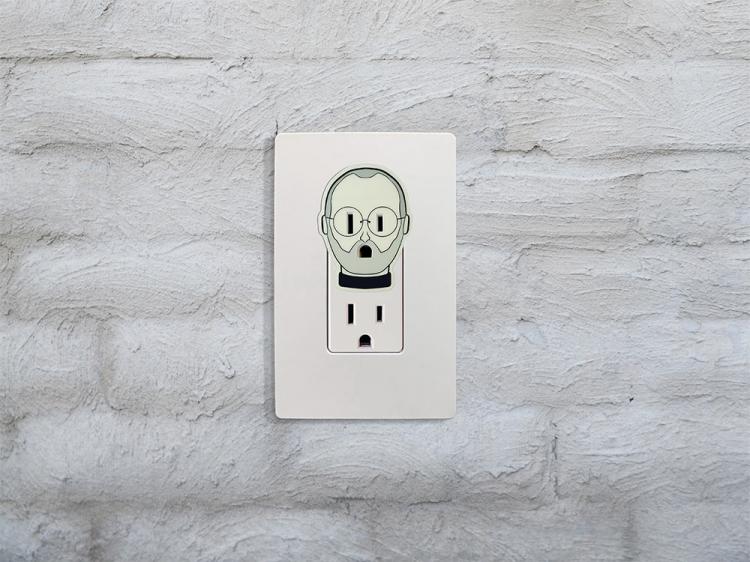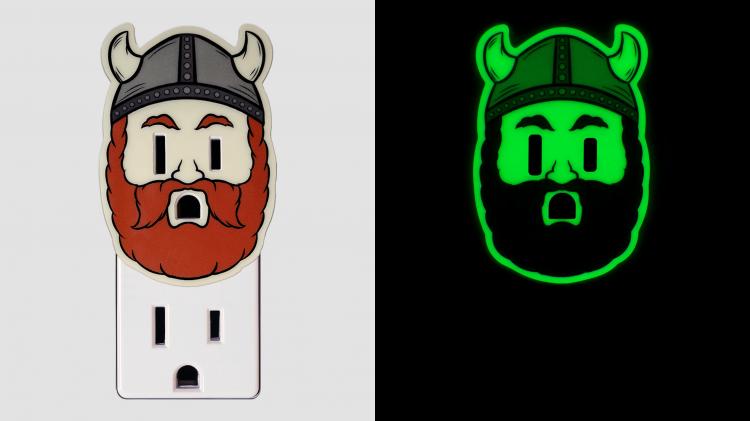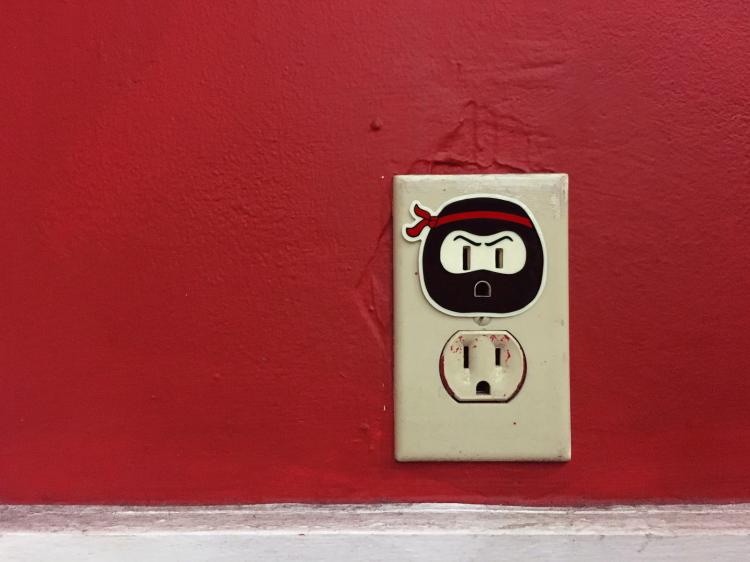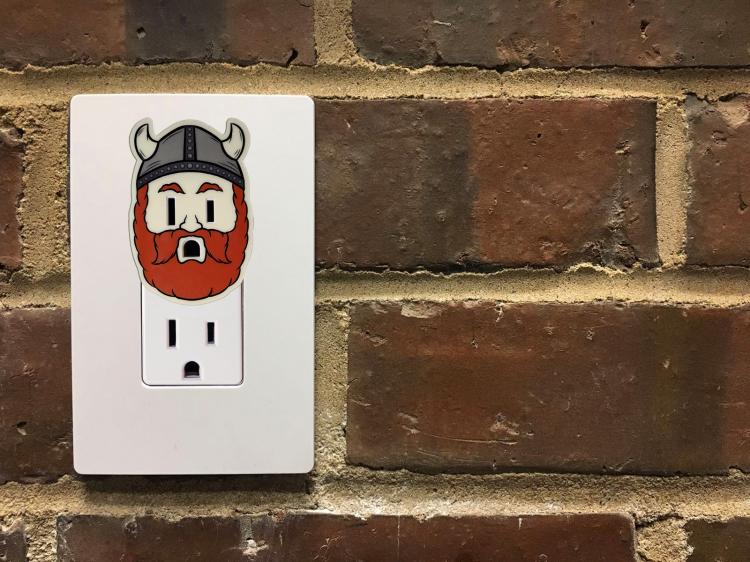 Subscribe To Our YouTube Channel