There's a Loveseat Lawn-chair That Exists Which Lets You Get Cozy While Camping
By Ryan on 11/24/2018 12:25 PM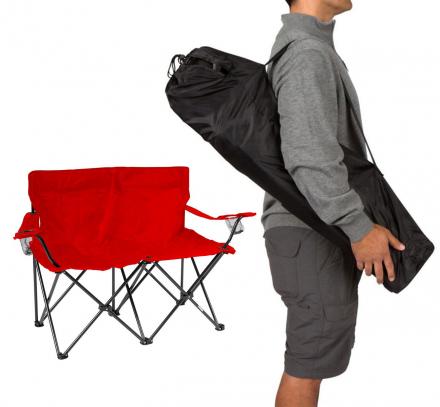 Sometimes it's just better to sit uncomfortably together than it is to sit comfortably apart. The outdoor folding love seat lawn-chair lets you and your lover sit together, elbow to elbow. The folding camping love seat will make sure you choose wisely who you sit next to, as you'll want to make sure you actually love that person, or both of you are going to have a bad time.
The folding love seat lawn-chair is perfect for use outside next to the campfire, out on the patio, or out tailgating. If you find everyone laughing at you from their individual chairs, you can take solace in the fact that you'll only have to clean up one chair when you guys leave. That'll show 'em.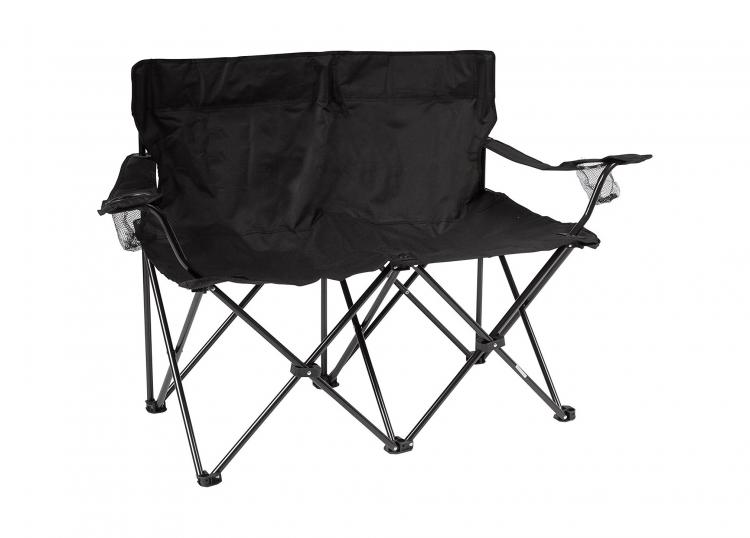 The love seat lawn chair is made of polyester with a steel frame, can hold up to 440 lbs of weight, has a cup holder on each side, comes in a few different colors to choose from, folds down for easy storage, comes with a carrying bag for easy transport, and measures 40 inches long x 22 inches wide x 31.5 inches tall.