The Otter Tea Infuser Is the Cutest Tea Infuser You'll Ever Use
By Ryan on 01/20/2016 6:53 AM (Updated: 08/05/2021 7:42 AM)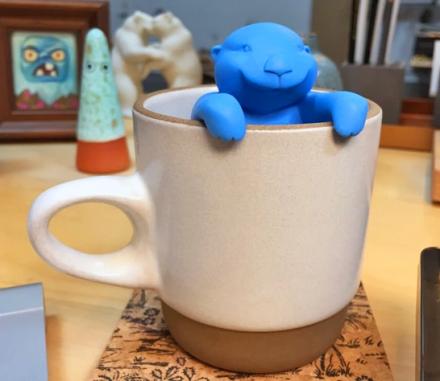 If you're not aware of it, there is an epidemic sweeping the nation. The problem is there are just too many tea infuser's that aren't cute little otters. GamaGo, has decided to solve this issue once and for all as they have made a cute tea infuser that looks just like an otter, and he even grasps onto the side of your mug in true otter fashion. Otters do that right? To use the otter tea steeper, simply crack his frail body open in the middle and pour in your tea using a spoon. Smash his body back together like a true barbarian, attach him to your cup, and pour in your hot water. The bottom half of the otter is filled with holes so that the hot water can come in and infuse with your tea yet keep the tea from ever leaving the otter's body.
To clean the tea otter, simply open him up again, rinse him out under a sink, and leave him out to dry. The tea infuser otter comes in either blue or purple colors to choose from, is made from 100% food grade silicone, is able to hold a healthy teaspoon of loose-leaf tea, is heat-safe, non-toxic, lead-free, BPA-free, and dishwasher safe.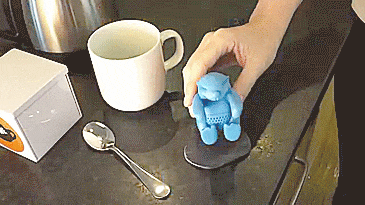 The cute otter tea infuser is currently in a funding phase on Kickstarter with an estimated delivery date of May 2016, so go reserve yours now, or get more information on their website, and be sure to check out the otter in action via the video below.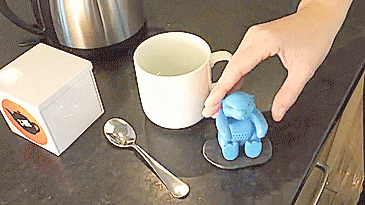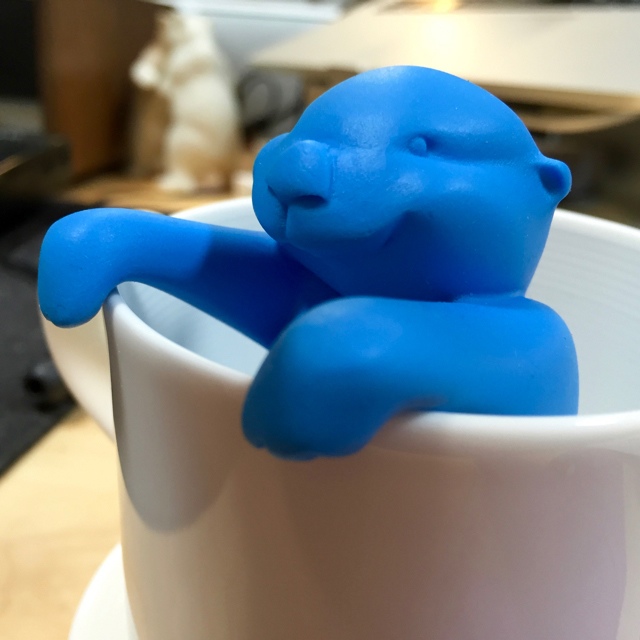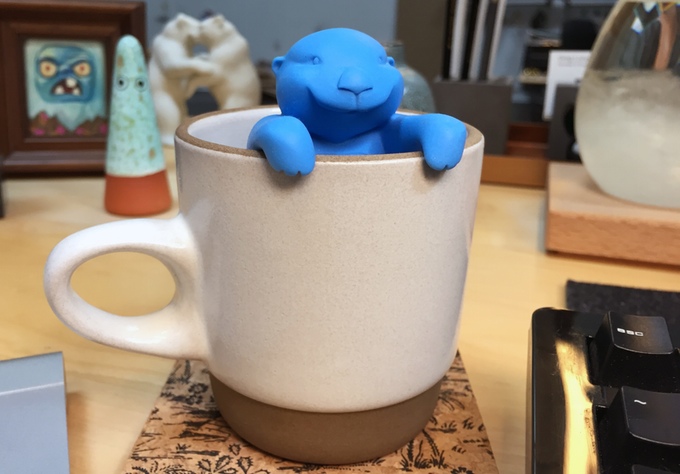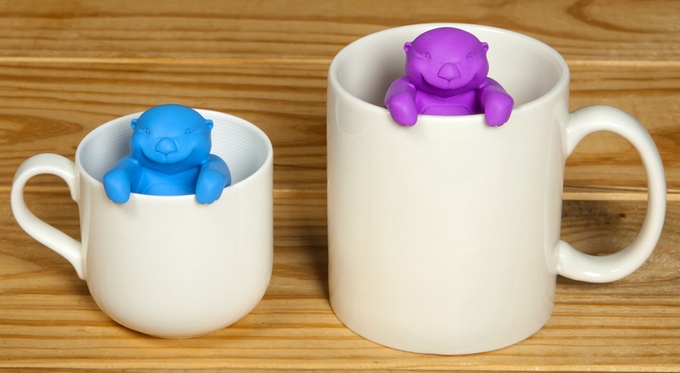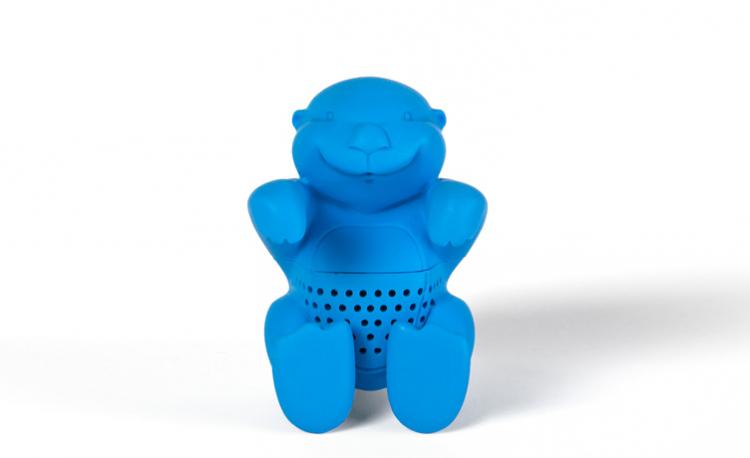 Subscribe To Our YouTube Channel