This Workout Device Attaches To Your Work Chair For Exercise At The Office
By Ryan on 12/21/2015 4:54 AM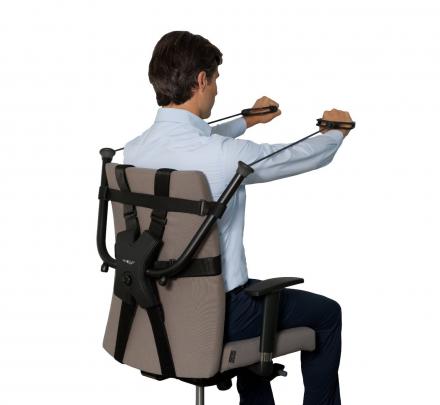 You've worked a long hard day, and you body needs to move after sitting for 8 hours. Sure, you could get up and walk around or even take a nice jog, but why not just stay seated while you exercise... The OfficeGym is a device that attaches to the back of your office work chair and allows you to exercise your arms while you sit. You waste all that time sitting down all day, so why not at least work out your arms while you waste away doing mindless paperwork. A perfect gift idea for anyone looking to get shredded or at least stay fit while working, the OfficeGym is sure to improve productivity and de-stress your body by using exercises right in your chair.
Instead of doodling on a paper, talking to your cubicle neighbor, or eating donuts during the many micro-breaks that occur during a workday, why not get a few exercise routines in. The OfficeGym is able to be adjusted to provide over 25 different ways to exercise right in your chair.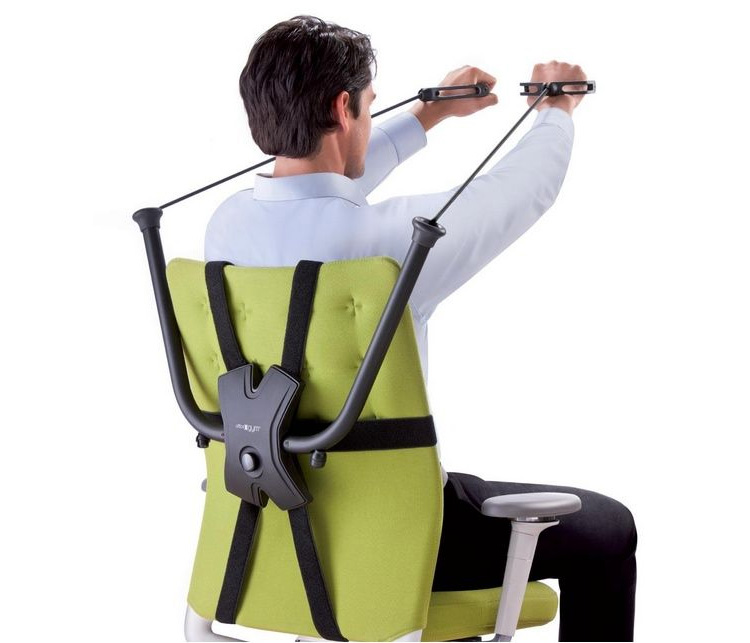 The installation of the OfficeGym is super easy to install, can be attached to pretty much any office chair, weighs 6 lbs, and measures 20 inches wide x 10 inches long x 6 inches deep. Now you'll just have to worry about all the ladies in your office walking by your cubicle and distracting you in hopes to peep a look at your shredded bod.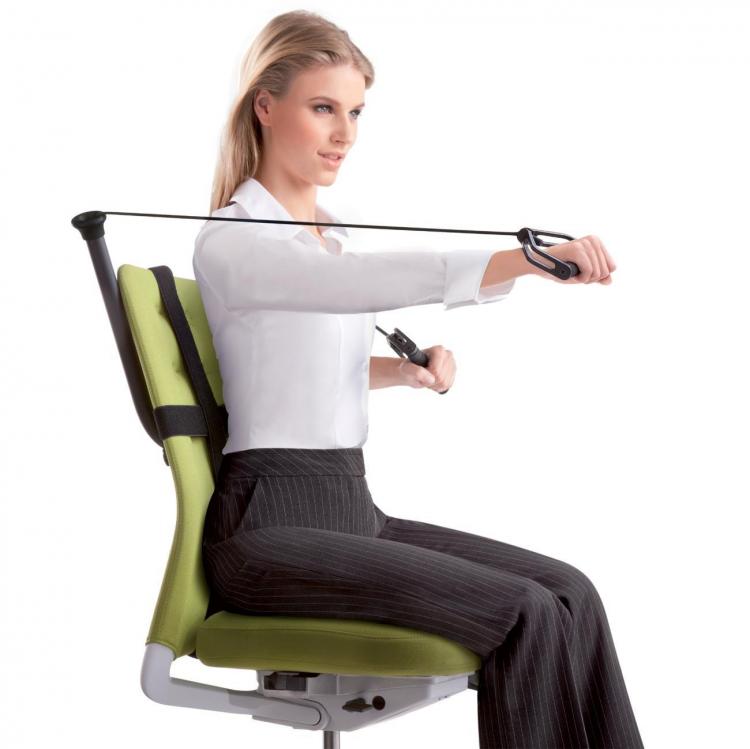 Check out the OfficeGym chair workout device in action via the video below.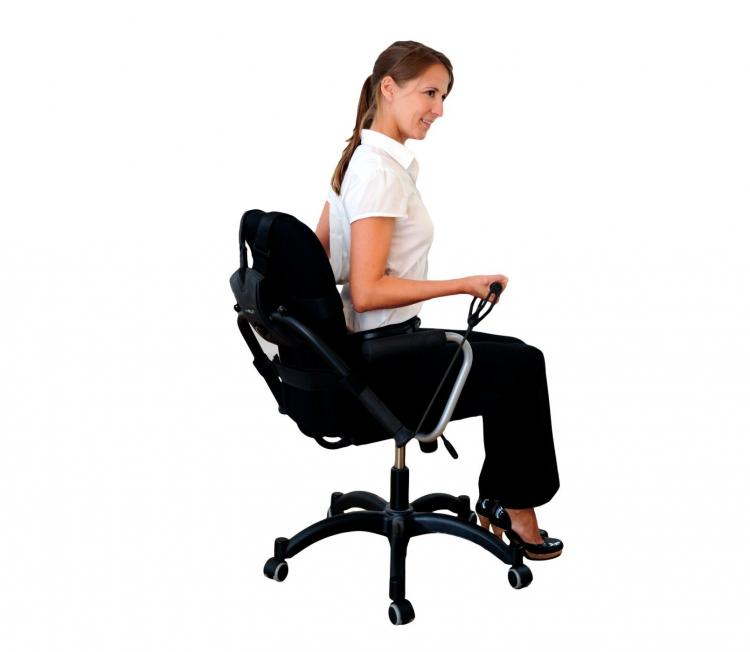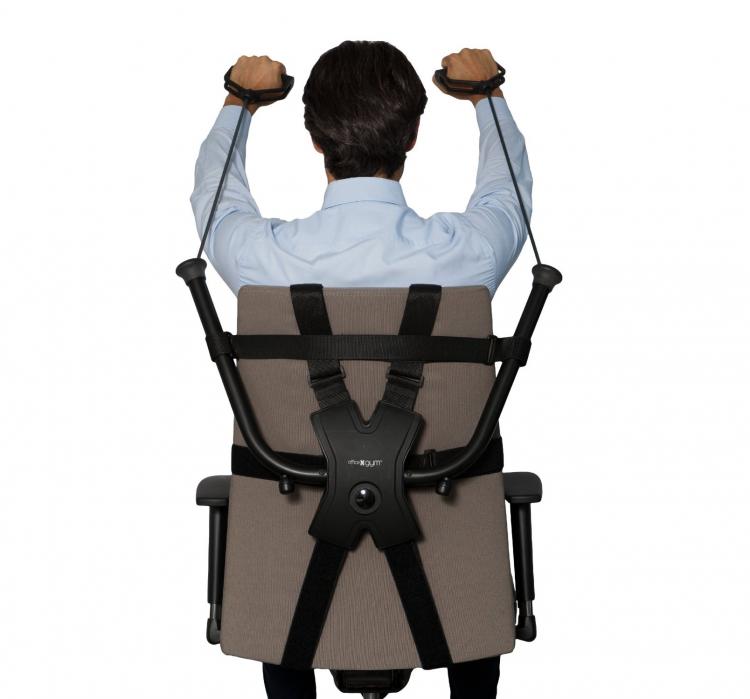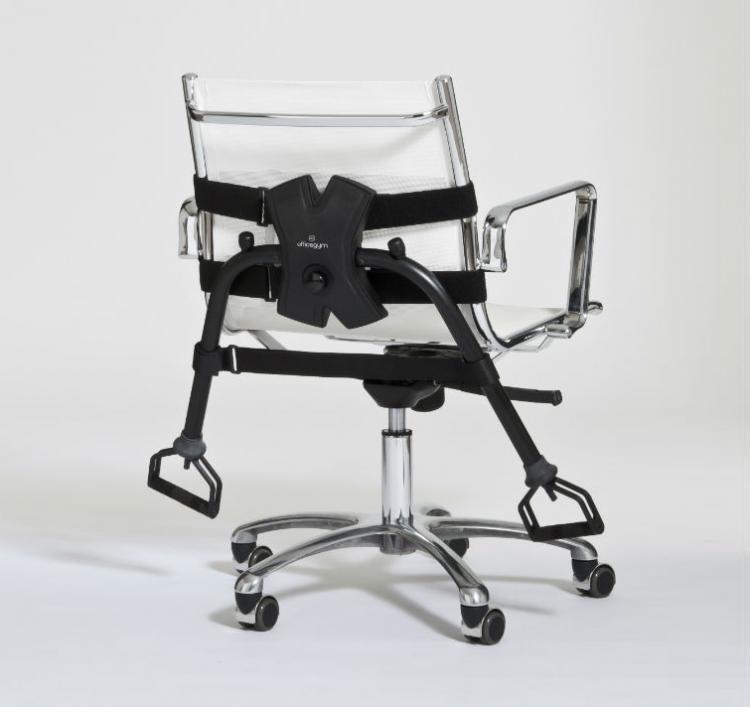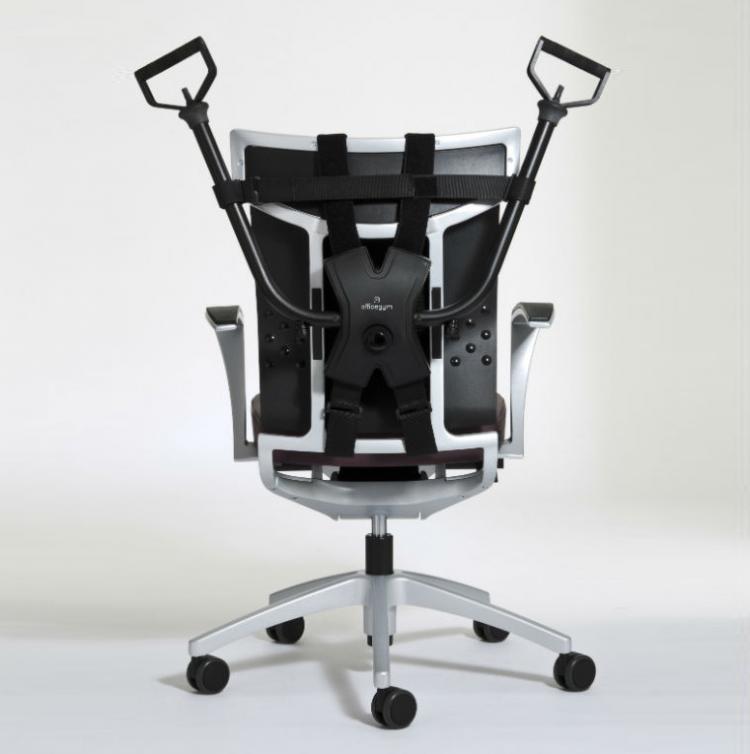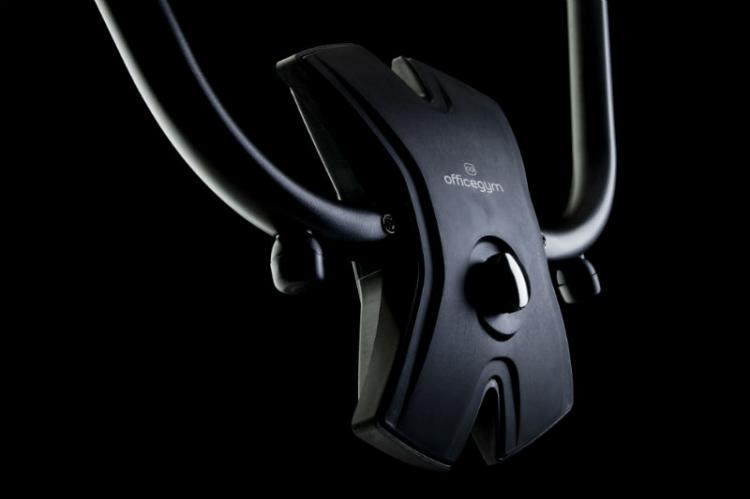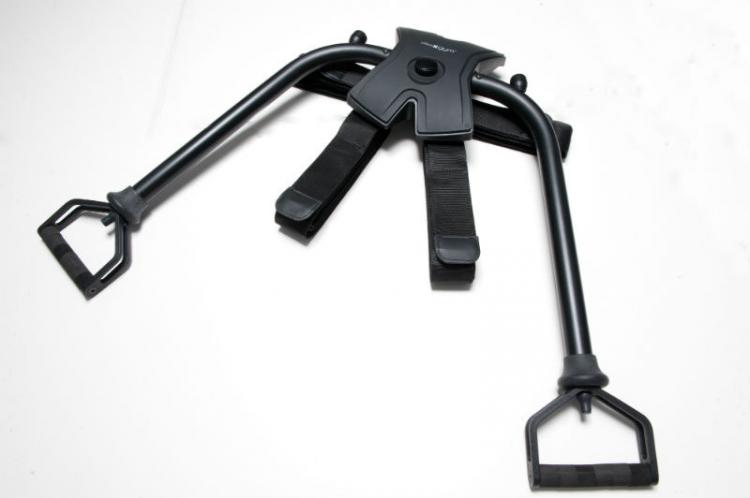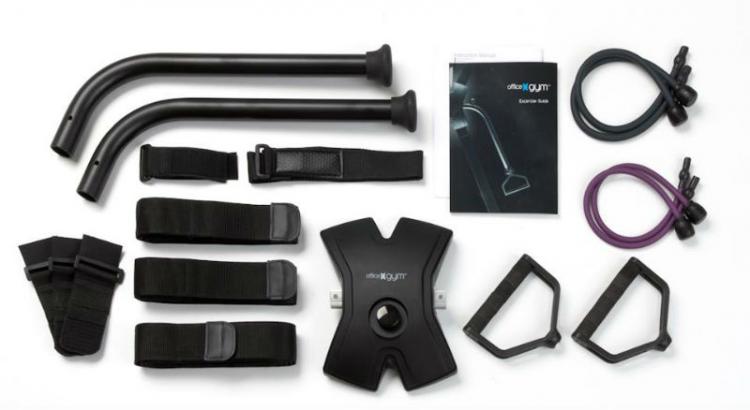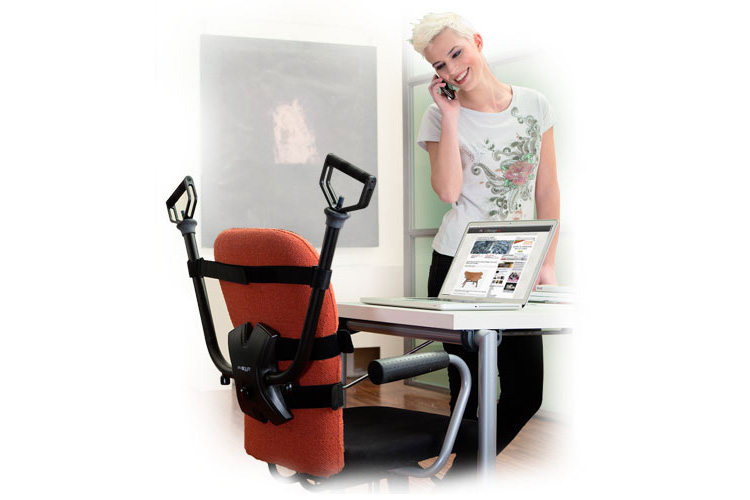 Subscribe To Our YouTube Channel