Nomad Table Holds Your iPad or Tablet Upright
By Ryan on 07/10/2015 4:09 AM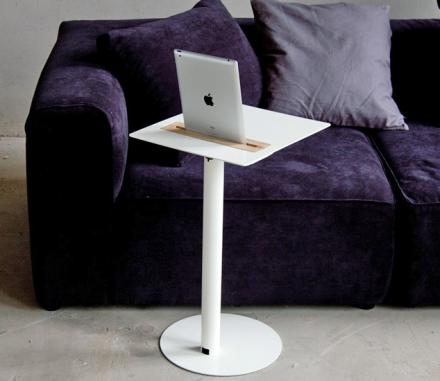 The nomad table is a modern designed table that can hold your iPad or tablet upright while you work on it. The table is small enough that you can nustle it up next to you as you sit on a couch or in a chair and have it act as a desk. The Nomad table features an elegant wooden slot where you can rest your tablet inside of so that it will stand upright so you can still have room to place a keyboard or take notes in front of it. The table also features a small divet in the wood where the iPad's home button is located so that you can still access the button when it's standing up.
The table also acts as a charging dock station as a charge cord is embedded into the table that allows you to plug your iPad in while it's docked. A plug at the bottom of the table is setup for you to plug the charger into the wall using an extension cord.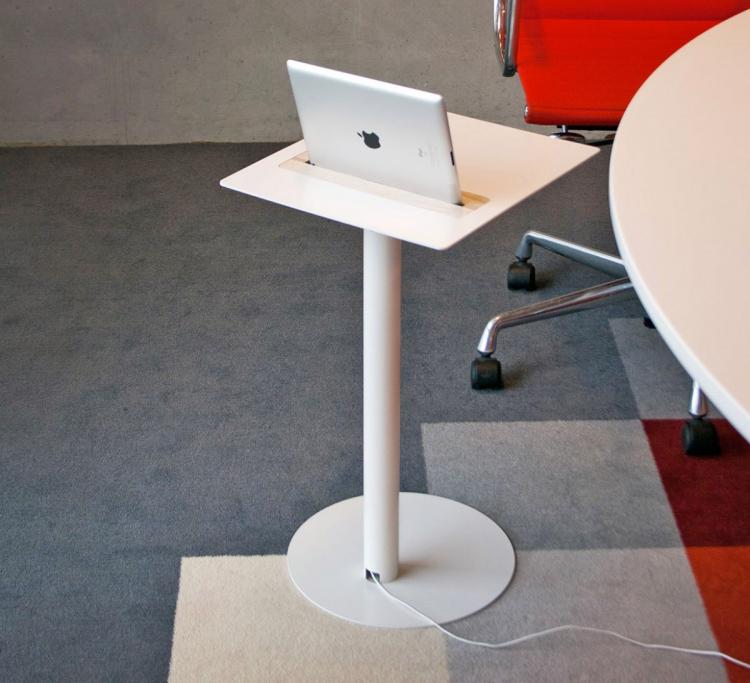 Designed and created by Spell, a Dutch based product design company that focuses on innovative furniture designs. Spell not only makes tables and stands for tech lovers, but they also make lamps, headphone stands, candle holders, as well as tablet locks, all with a very modern and contemporary design.
The Nomad tablet holding tables include a variety of different versions including a round version, a high-top table version, a nightstand version, and of course the already linked rectangle version.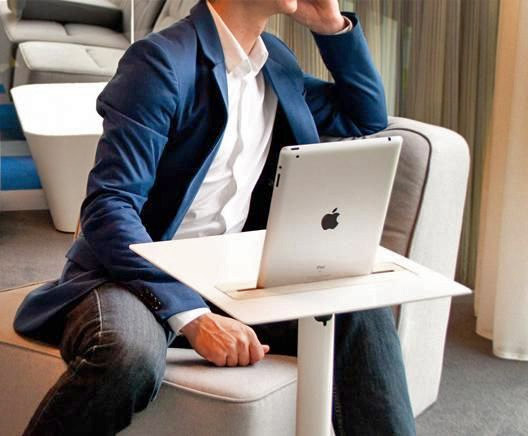 The Nomad tablet holding table is made from powder coated steel along with either walnut or oak wood depending on your preference, comes in a plethora of different finishes to choose from, can hold the iPad or tablet either vertical or horizontal, weighs 28.6 lbs, and measures 17.7 inches long x 13.7 inches wide x 23.6 inches tall. The table is compatible with pretty much any iPad or tablet as the slot in the table measures 10.6 inches long x 0.04 inches deep.