NodPod: A Face Hammock For Stabilizing Your Head While Traveling
By Ryan on 08/11/2016 3:08 AM (Updated: 03/16/2017 11:46 AM)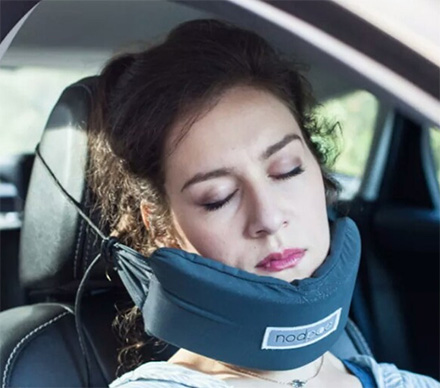 Similar to the JetComfy, a travel pillow that props your head up on a plane by using the armrest, the NodPod props your head up by putting your head in a sort of hammock. It straps a pillow around your chin and ties your head up using the back of the head-rest, which keeps your head from falling down or rocking back and forth while sleeping on the go.
Perfect for traveling on a plane, train, or automobile, the NodPod keeps your head at a 90 degree angle, which is the same angle you would sleep at in your bed. This makes for a much better time after you wake up, as you won't experience the same neck and back pain you would when you were sleeping with your head bobbing all around while you slept.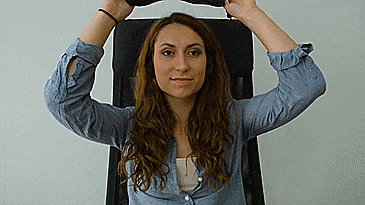 A perfect gift idea for travelers, the travel face hammock is made from super comfy memory foam, as well as a water repellent PU coated fabric which makes it easy to clean for people who drool a lot. The cord connects in the back of the headrest, which is designed to go around screens made into the back of the headrest so that you won't obscure their view while you use it, plus in case of emergencies the cord will break-away with sudden pressure or impact so that it won't choke you to death if you were to get into an accident.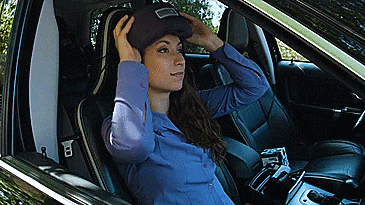 The NodPod travel face hammock is currently in a funding phase on Kickstarter with an estimated delivery date of November 2016, so go reserve yours now, or get more information on their website, and be sure to check out the face hammock in action via the video below.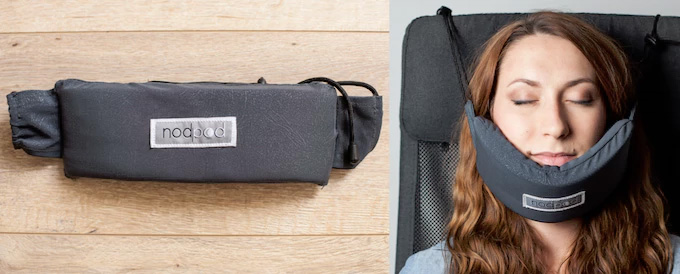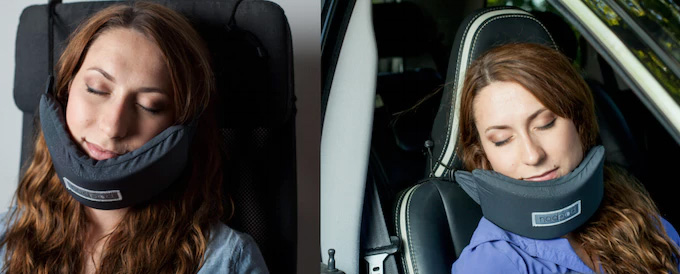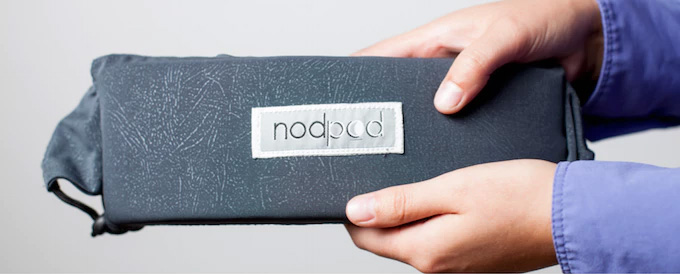 Subscribe To Our YouTube Channel