There's Now a 'Wore It Once' Laundry Bag That Can Replace That Chair In The Corner Of Your Bedroom
By Ryan on 11/09/2020 10:25 AM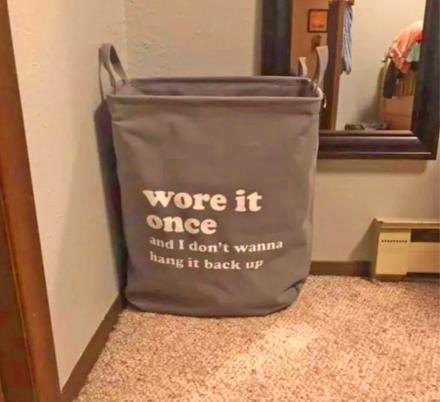 We all have that chair or corner in our bedroom where we throw the clothes that we've worn, but really only wore once and it's not that dirty, so we'd like to wear it again without the need to run it through the wash. Well, there's now a basket for that, and it's fully labeled so you'll know right where to throw those clothes you want to wear again. It's the 'Wore It Once' laundry bag, and it's a self-standing bag where you can throw those clothes you don't need clean just yet.

Colors: White | Dark
Below where it says 'Wore It Once', the hilarious laundry bag also reads "And I don't wanna hang it back up". Which just makes sense, since if you're going to wear it again quite quickly, why hang it up. Those clothes need to sit in purgatory until the time arrives where you wear them again, or just give up and dump them into the real laundry basket.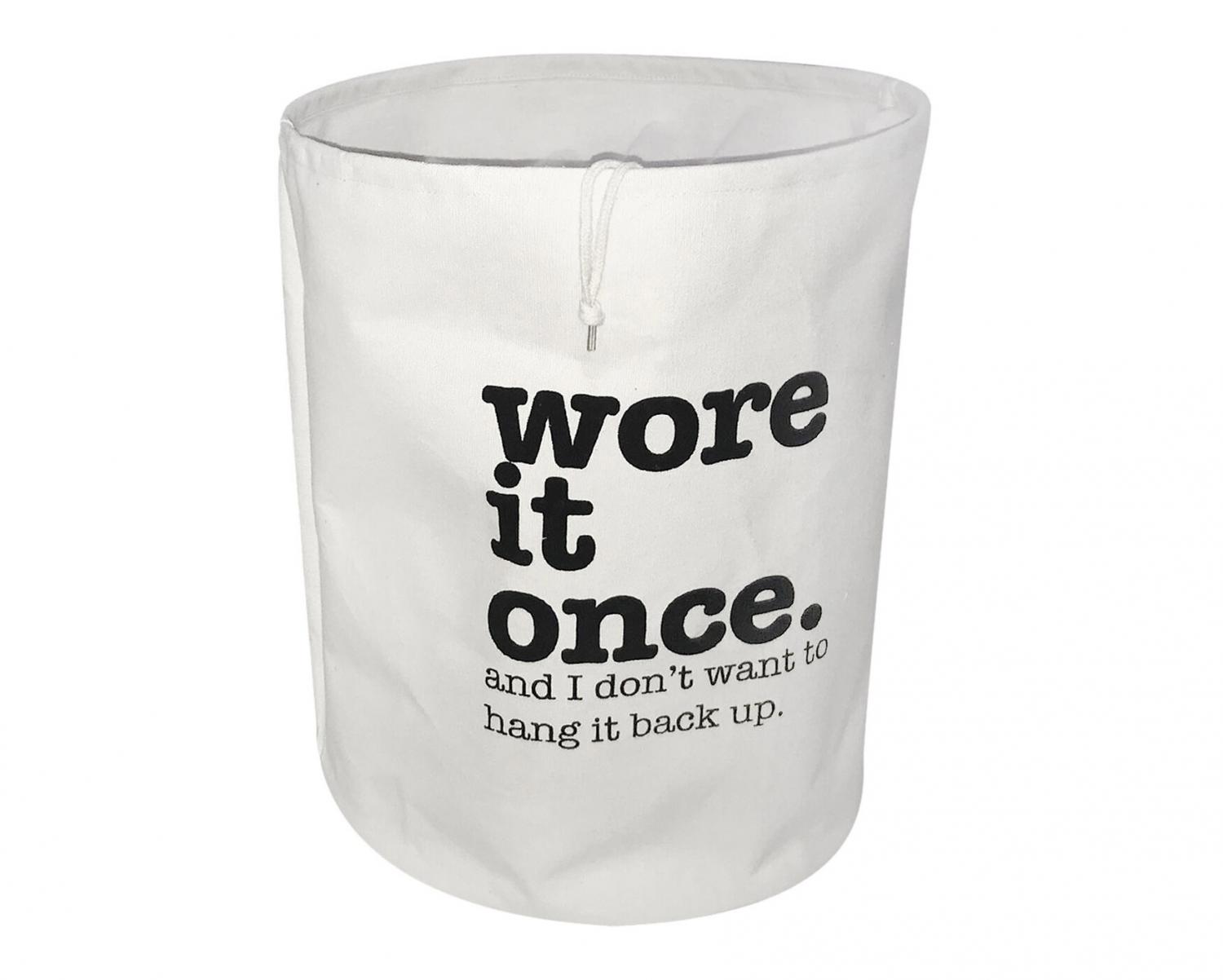 The Wore It Once laundry limbo bag could also just be used as a good place to throw your clean clothes that you don't feel like folding or hanging up in the closet. I myself currently live off the floor of my bedroom. I have piles of clean clothes, piles of dirty clothes, and piles of slightly worn clothes that I'd still wear again without the need to wash. All of which is chaotically coordinated inside my head. So a bag like this would really help me out. The Wore It Once funny laundry bag is made from fabric, is ivory in color, and measures 16 inches long x 20 inches tall x 16 inches wide when fully standing up, is a perfect gift idea for college students, or just a great way to organize your laundry day.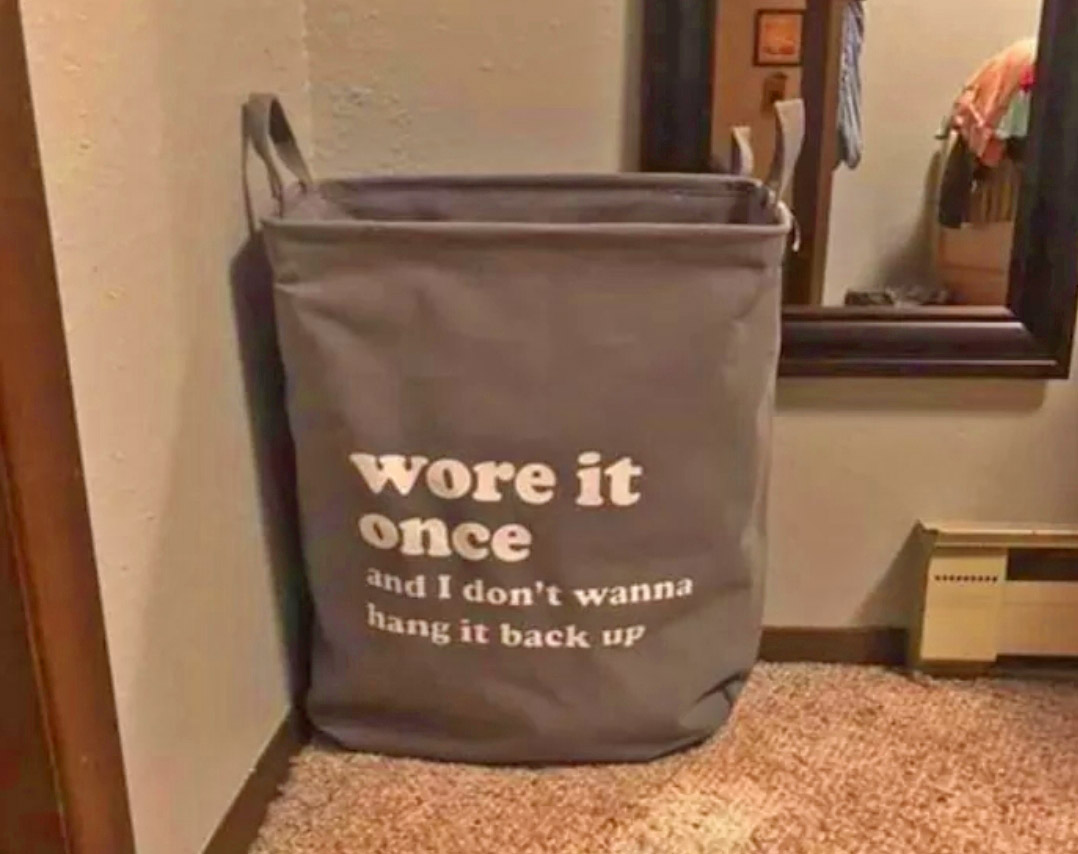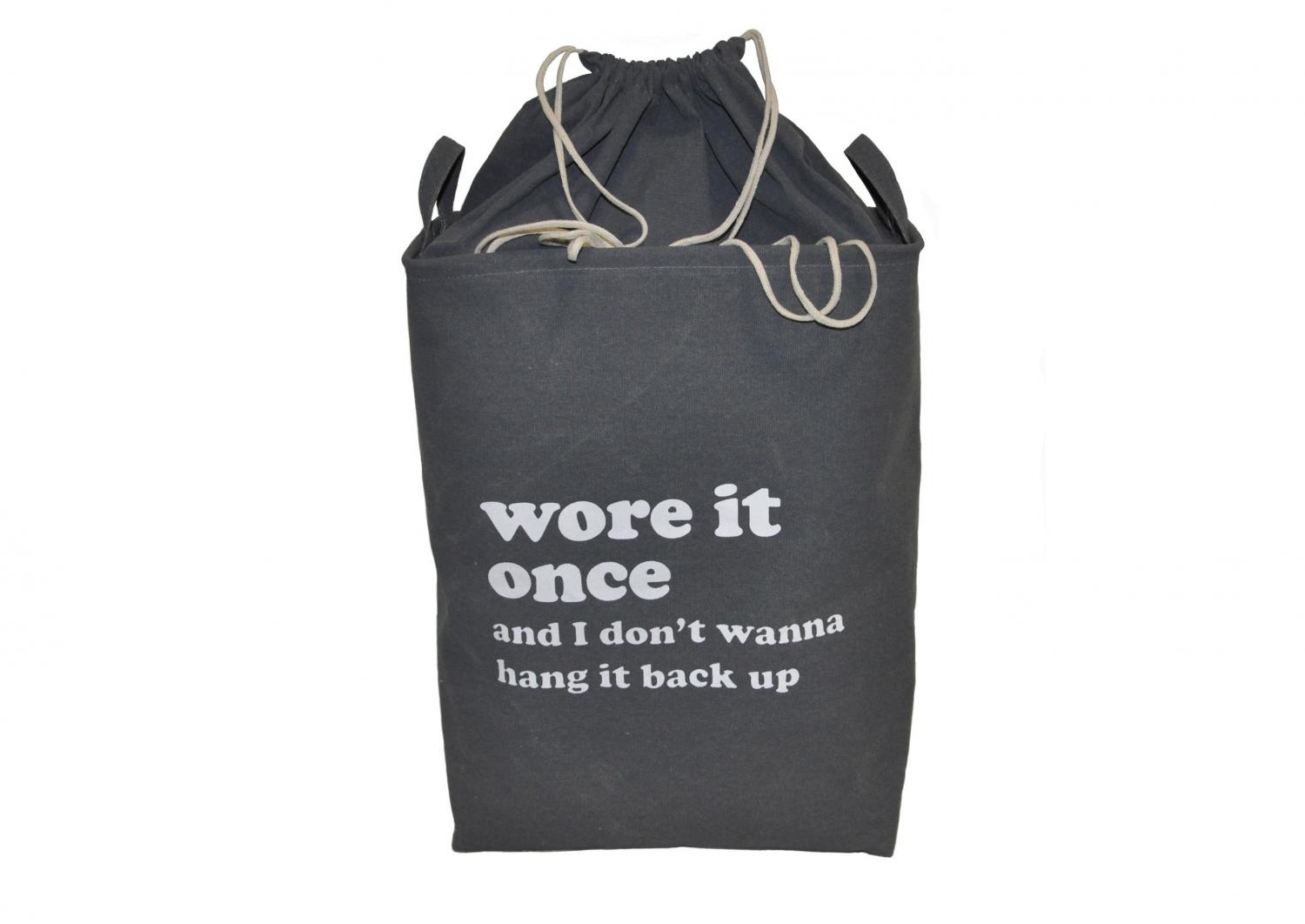 We also found a few different versions of the wore it once laundry bag available on Etsy, which you can find here and here.