Teenage Mutant Ninja Turtles Shredder Cheese Grater
By Ryan on 04/17/2019 11:02 AM (Updated: 07/31/2019 10:25 AM)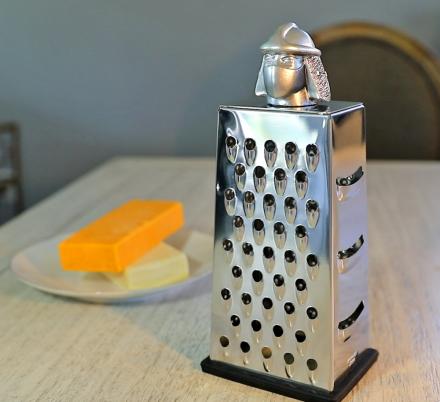 If you're a nostalgic fan of the Teenage Mutant Ninja Turtles, and you also happen to love cooking and/or grating cheese, this amazing Shredder cheese grater might peak your interest! Would it have made more sense to make an actual paper shredder look like Shredder? Sure, but that's just not as practical. A cheese grater essentially shreds cheese, so you could still technically call this a Shredder cheese shredder.
The Shredder cheese shredder features Shredder's menacing head on top of a quality stainless steel cheese grater, and allows you to vigorously shred your cheese while you reminisce about watching your favorite cartoon back in the 90's.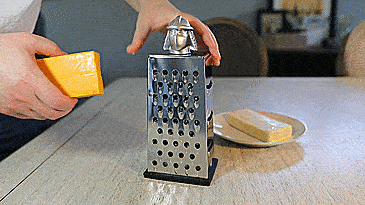 Shredder's head also acts as a nice handle to the cheese grater so you don't accidentally cut yourself on the sharp points on the grater. Every-time you prepare a meal with shredded/grated cheese, you'll surely have a cowabunga good time doing it!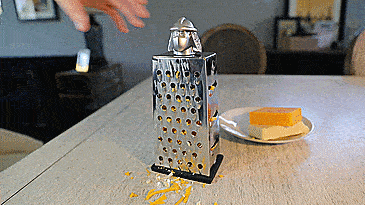 Each side of Shredder's rectangular cheese grater body features a different gauge of gratable cheese. The front features standard sized grated cheese, the left size features long thick slices, whereas the right side features extra-thing grated cheese.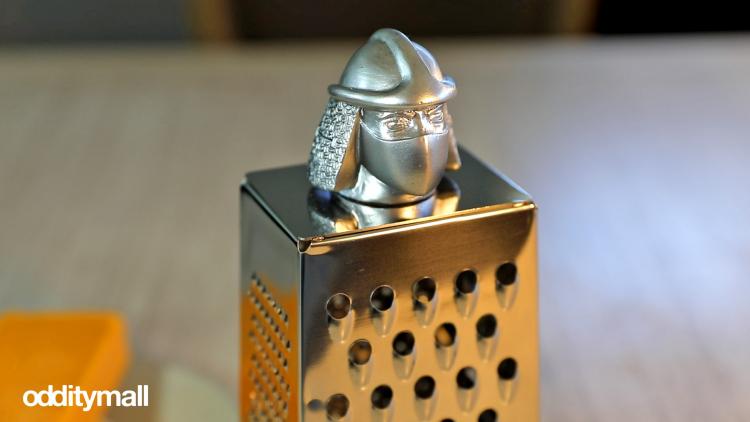 The bottom of the Shredder cheese shredder features a nice rubber footing that keeps the grater in place while your shredding the cheese. The rubber edging on the bottom of the grater also keeps it from damaging and scratching the counter or table that you're using it on. The Shredder cheese grater (aka Oroku Saki cheese grater), is made from stainless steel, is dishwasher safe for easy cleanup, and he measures 11.5 inches tall. He'll be the perfect addition to any geeky kitchen!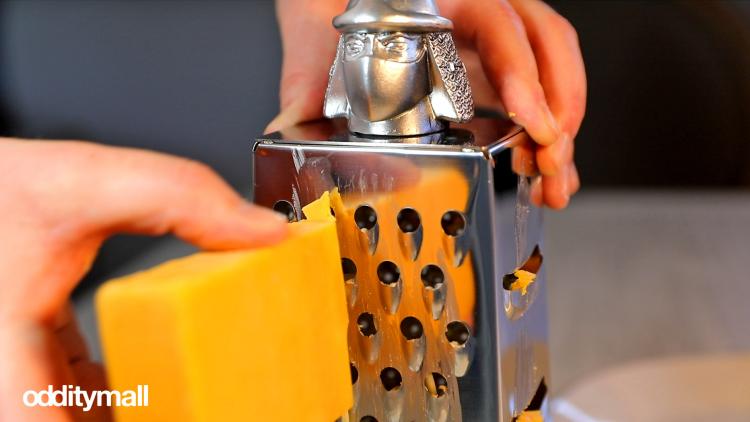 Check out the Shredder cheese grater in action via the video below.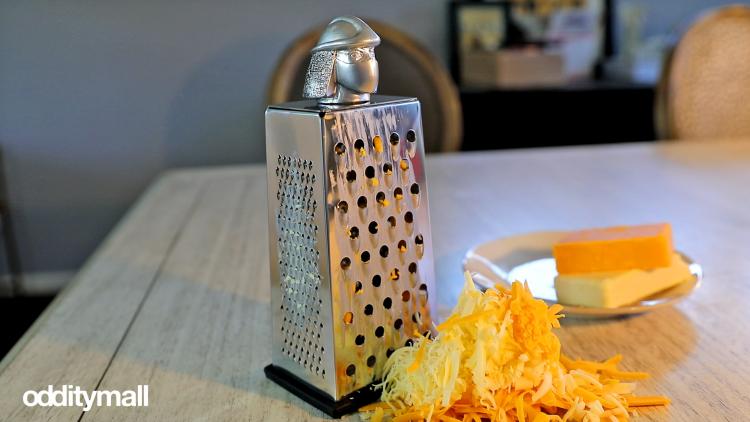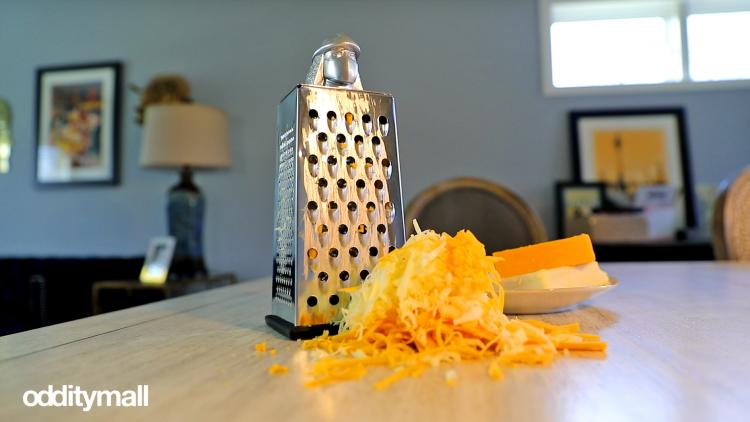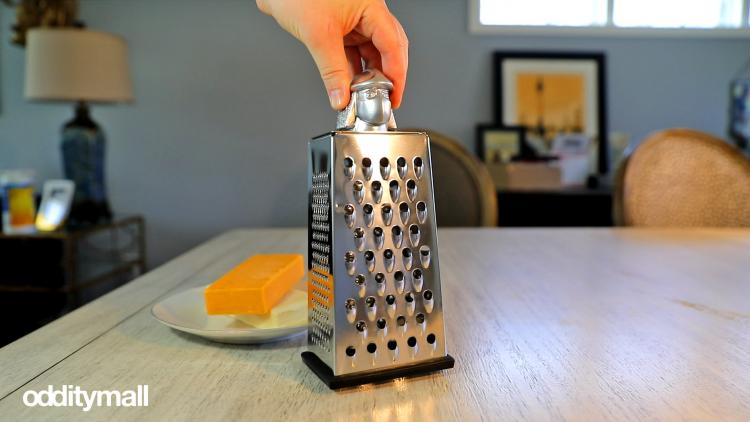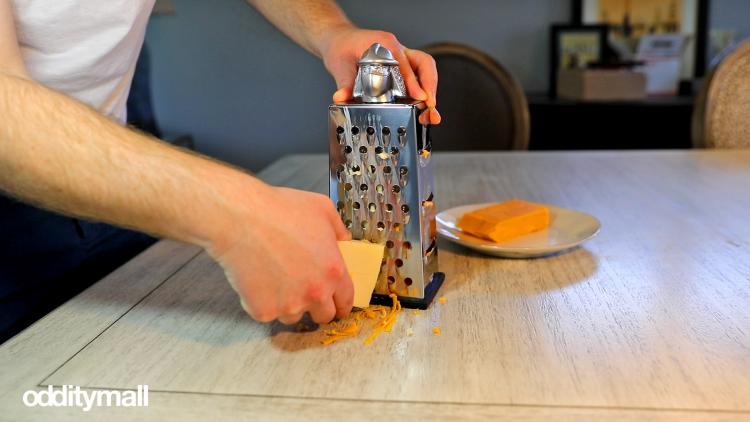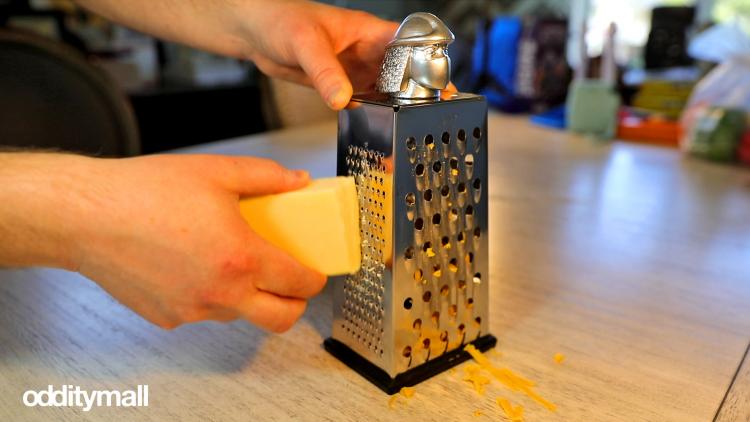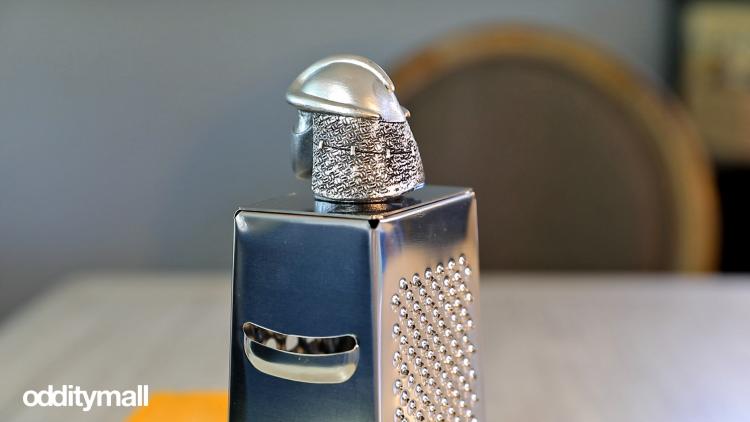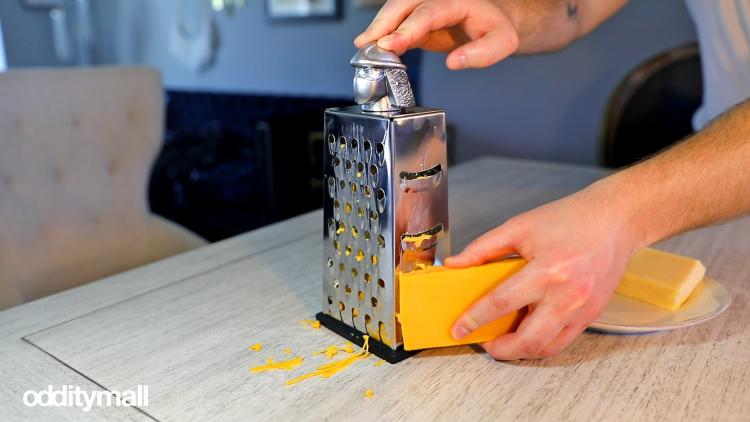 Subscribe To Our YouTube Channel