Ninja Turtles Bracelets | TMNT Paracord Eyes and Mask Bracelet
By Ryan on 11/02/2016 10:38 AM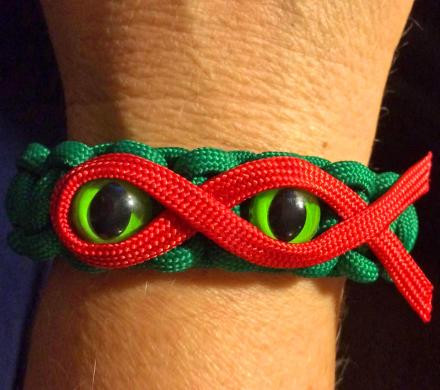 This bracelet is made to look like the mask and eyes of a Ninja Turtle! They're made from paracord, so if you need to do some surviving while stranded in the wilderness, all the better as you'll have a few feet of cord to unravel to use for various things. Although you won't get quite as much paracord on this bracelet that you would say, with the paracord survival grenade.
The Ninja Turtles paracord bracelets come in 4 different colors, one for Raphael in red, one for Donatello in purple, one for Michelangelo in orange, and one for Leonardo in blue. The base color of all the TMNT bracelets is green, with each turtle's color as the mask (accent color) wrapped in bright green eyes.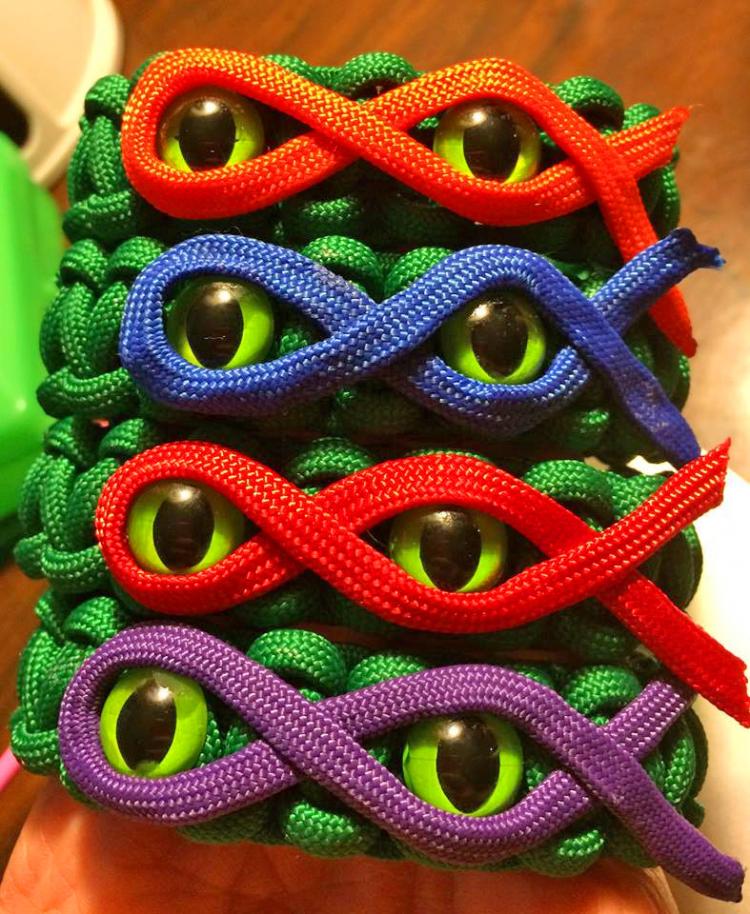 The Teenage Mutant Ninja Turtle bracelets are made from 550 paracord, cats eyes, and glue, along with a release buckle on the opposite side to take it on and off. The Ninja Turtle braclets come in a plethora of different sizes to fit all different sized wrists, and are made to order, so expect a few days before they get shipped out.