NiceRink Backyard Ice Rink Kit
By Ryan on 11/27/2018 9:52 AM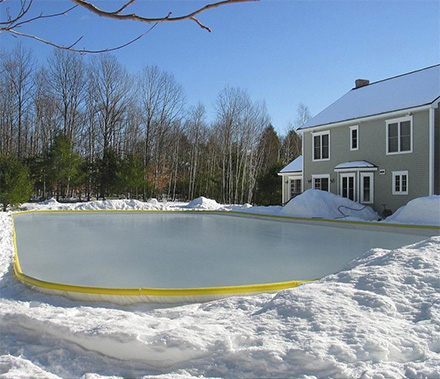 Sure, you could go down to the local ice rink every time you want to do some skating or practice your hockey skills, but why not just go right into your backyard to do it instead of having to travel miles away. The NiceRink is a Do-It-Yourself ice rink that helps create your very own ice rink right in your backyard. It's perfect for families with kids that love to play hockey or those that are just learning to skate.

View all sizes here
The kit comes with 34 ice rink brackets, 1 massive heavy duty rink liner that you can lay down under the rink before you put the water in, and 1 roll of patch tape, all which will allow you to create your own ice rink that's 40 feet long x 20 feet wide.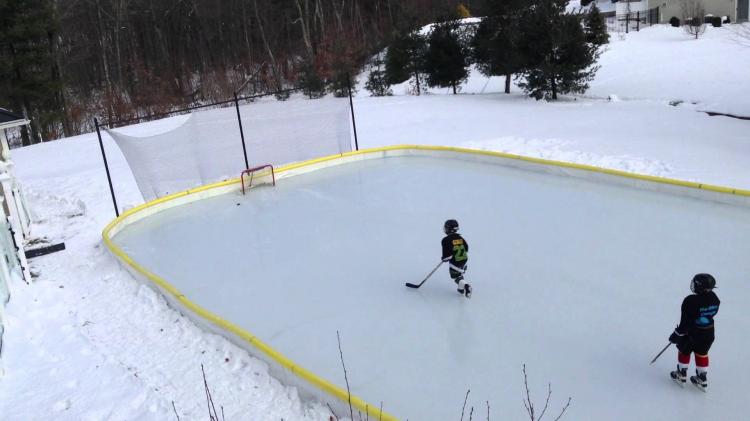 The NiceRink DIY backyard ice rink kit is sure to be the central place for the kids in your neighborhood to play some backyard hockey. Just be sure to make everyone sign waver forms so they all don't sue you when they fall down and break a leg.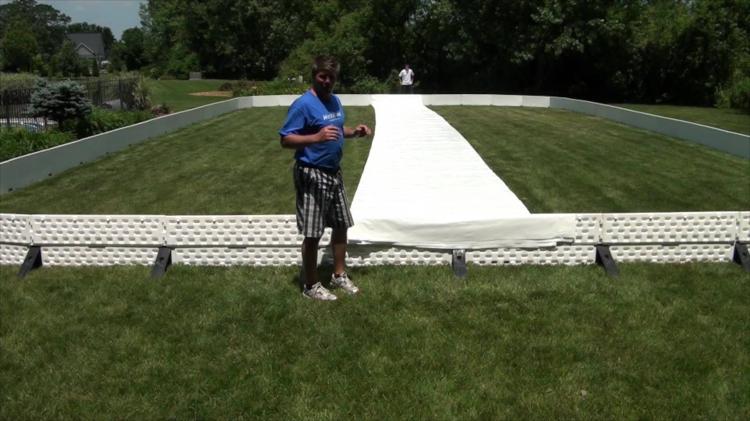 This ice rink kit is the 40 x 20 foot version, but NiceRink offers other sizes such as a 30 x 45 foot version, a 40 x 60 foot version, a 46 x 60 foot version, and a 19 x 31 foot version, all of which you can find here or find more information on NiceRink's website. The backyard ice rink kit comes with mostly everything you'll need to build the ice rink, minus the side boards and a few tools that you'll need like measuring tape, a mallet, string, etc... Check out the video below for some further instructions on making sure your yard can have an ice rink, prepping your yard for an ice rink, and setting everything up the backyard ice rink.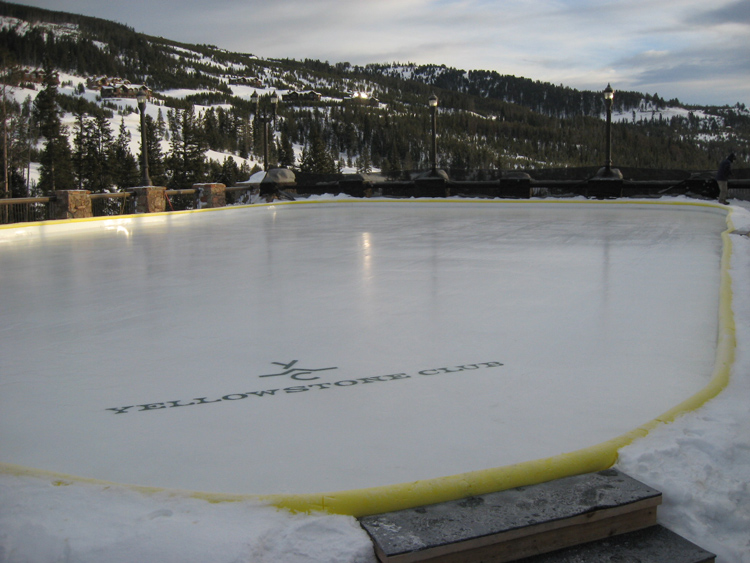 Check out the NiceRink DIY backyard ice rink kit in action via the video below.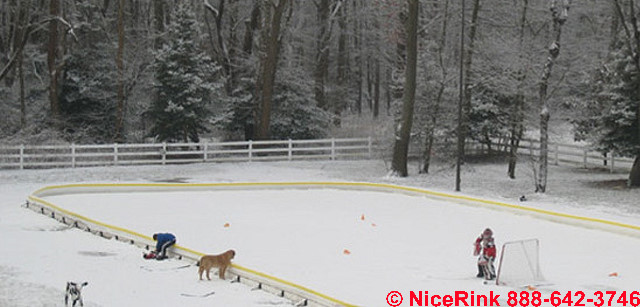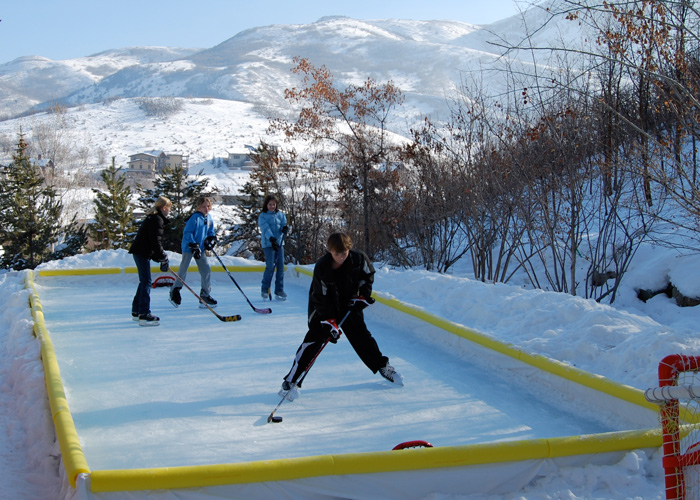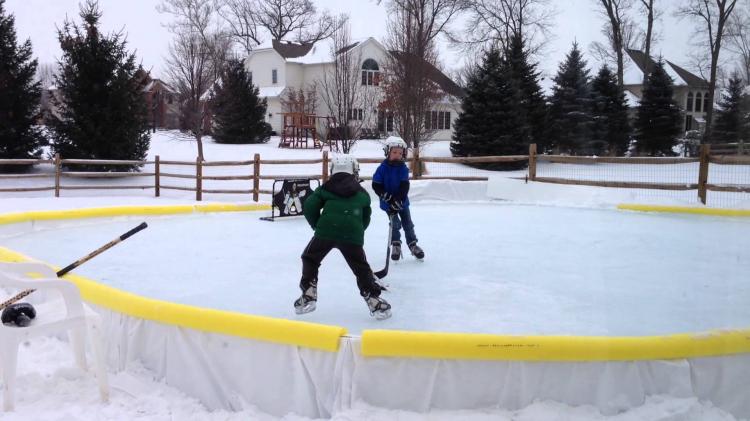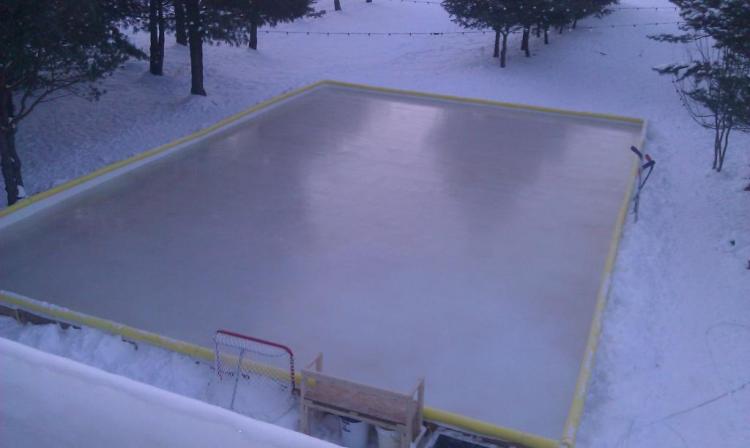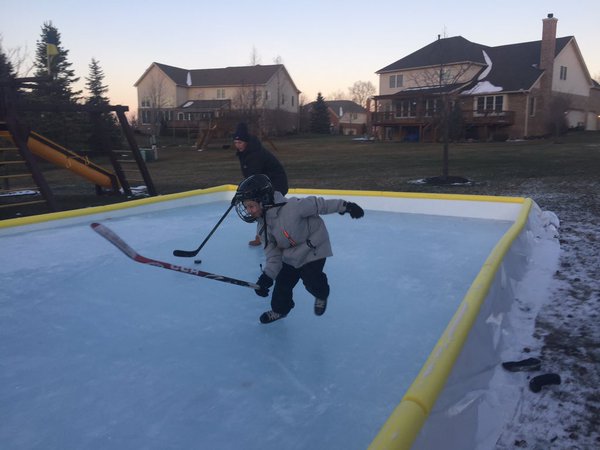 Subscribe To Our YouTube Channel