This Nerf Ride-On Car Is The Ultimate Weapon For Nerf Battles
By Ryan on 07/26/2022 1:43 PM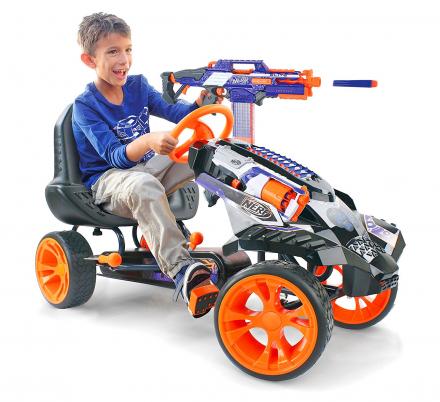 When I was a kid we had Nerf toys, but they were piddly little Nerf guns that only shot a few feet. But now-a-days these kids have such extreme and awesome toys, such as this ride-on Nerf battle racer that will hold your Nerf guns for you while you ride and shoot.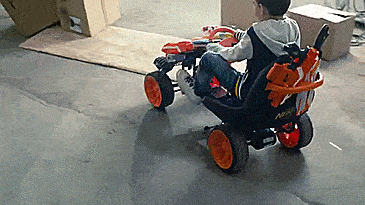 The Nerf gun shooting ride-on race car is powered by pedaling, and can hold up to 4 different Nerf Blaster guns a a time. Plus, there's even a spot to hold plenty of ammo for some backup bullets.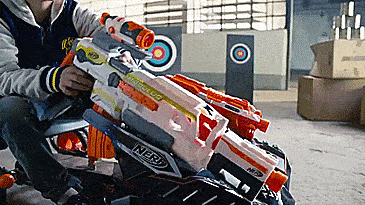 Just start pedaling to make the Nerf car go, steer the car using the steering wheel with one hand while your other hand is on your Nerf gun blasting friends as you drive by. There's also an emergency brake lever that you can pull to stop immediately.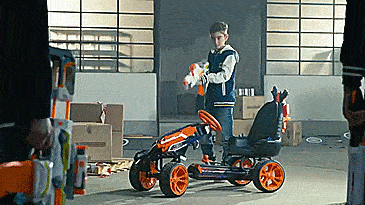 The ride-on Nerf battle racer car is suitable for kids aged 4 and up, comes partially assembled, allows you to go both forwards and backwards, and uses sure-grip tires for extra stability while driving.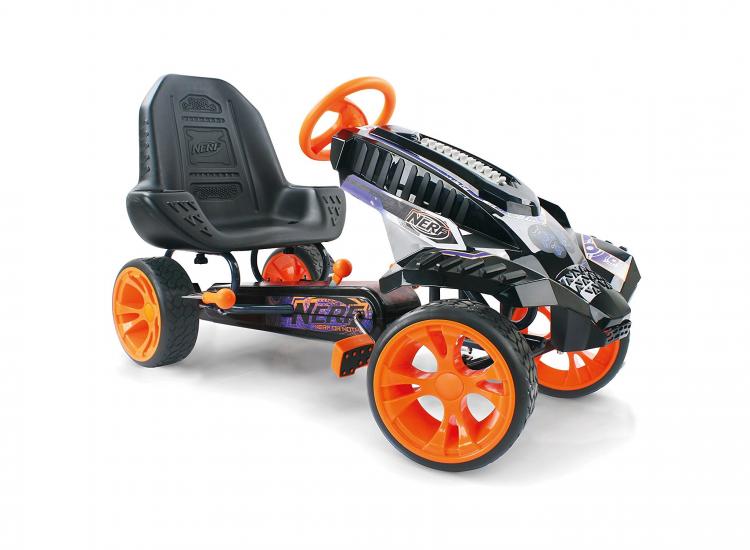 The Nerf pedal-powered race car features an ergonomic molded seat that's adjustable and is equipped with a high backrest for max comfort, has an awesome sporty design, and does not come with any Nerf guns or darts.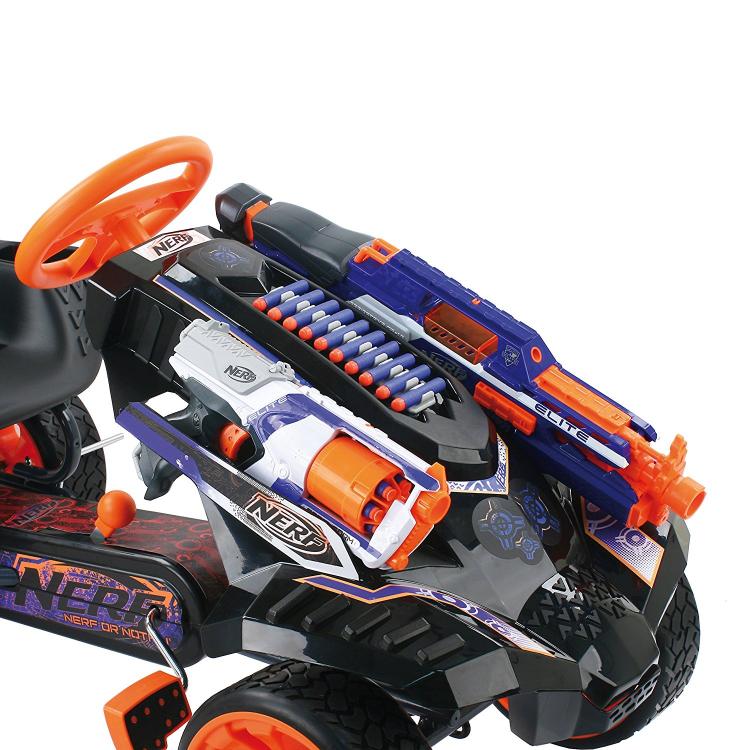 The Nerf ride-on pedal car can hold a maximum of 110 lbs of weight, and it weighs 33 lbs!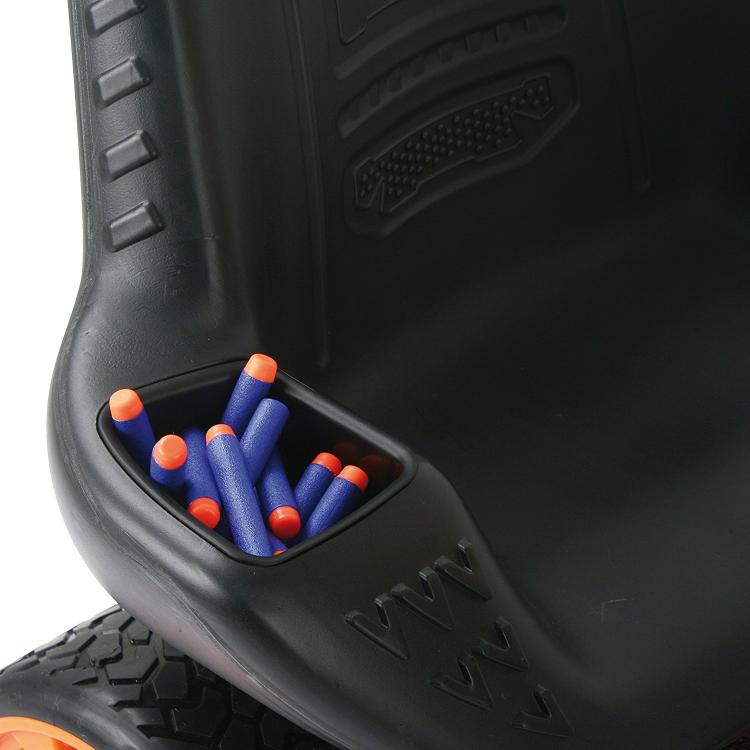 The Electric Nerf kids car measures 4.1 feet long x 1.95 feet wide x 2.26 feet tall.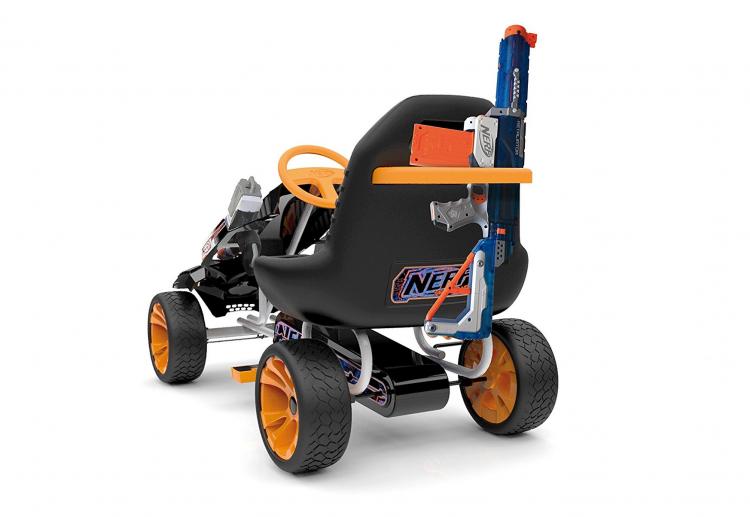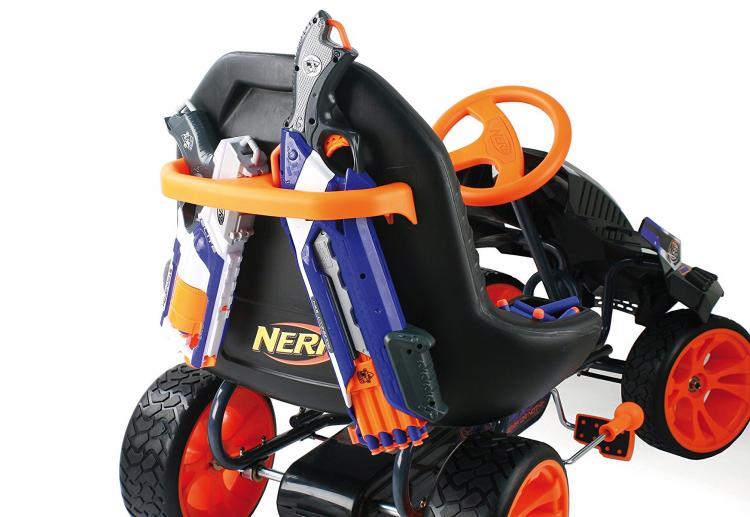 The only caveat is that the Nerf car doesn't actually come with any Nerf guns or Nerf bullets, so you'll need to use your existing toys!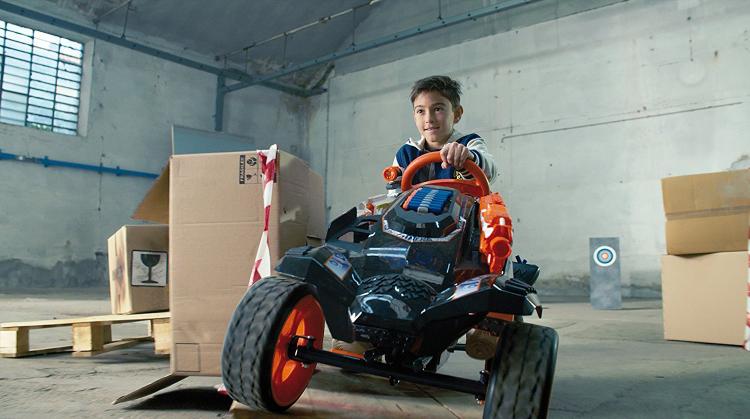 You can snag the electric ride-on Nerf battle car from Amazon for around $300 bucks!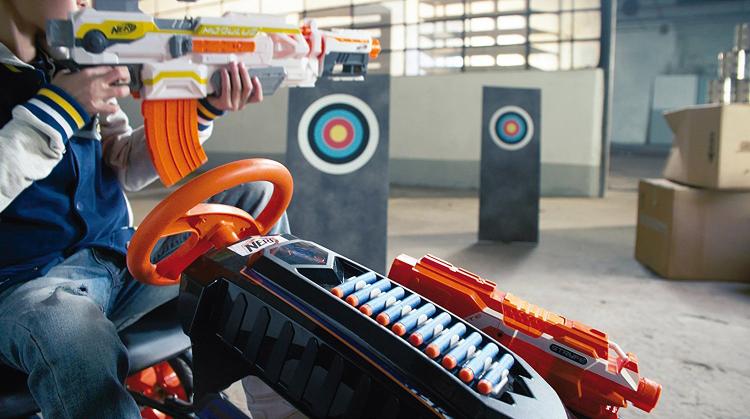 Check out the Nerf ride-on battle race car in action via the video below.

Subscribe To Our YouTube Channel