Giant Mustache Inflatable Pool Float
By Ryan on 07/31/2017 9:14 AM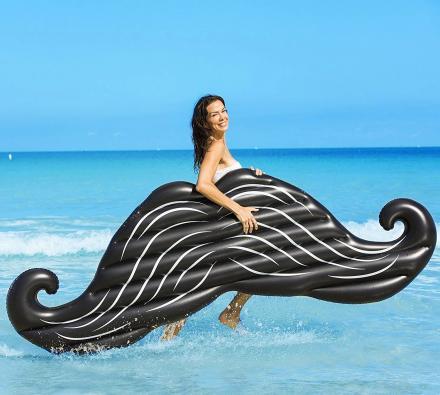 This mustache inflatable pool float gives a whole new and much cleaner meaning to the term "mustache rides". It is essentially a giant mustache that you can float on while in your pool or on a river somewhere. Think of yourself as a giant crumb in that mustache just lazily along for the ride.
It is sure to be a conversation starter by the pool and I'm sure that folks will fight over who gets to use it. At 96 inches (8 feet), it is large enough for adults and of course kids will fit on too. As everyone knows, the party doesn't get started until there's a mustache in the pool.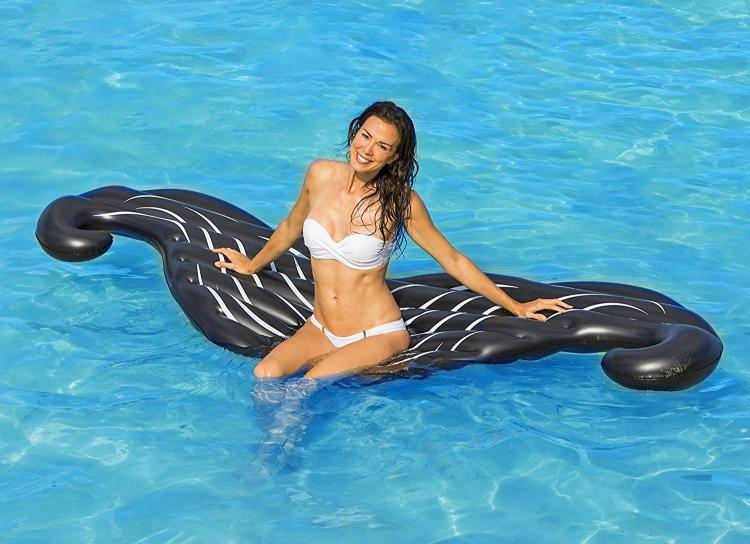 Personally, I think they should have named this the Magnum or the Wyatt Earp, but no matter what name it goes by, this summer it is all about the stache. The mustache pool float is made up of super thick .25mm vinyl that will stand up to all kinds of abuse from the kids.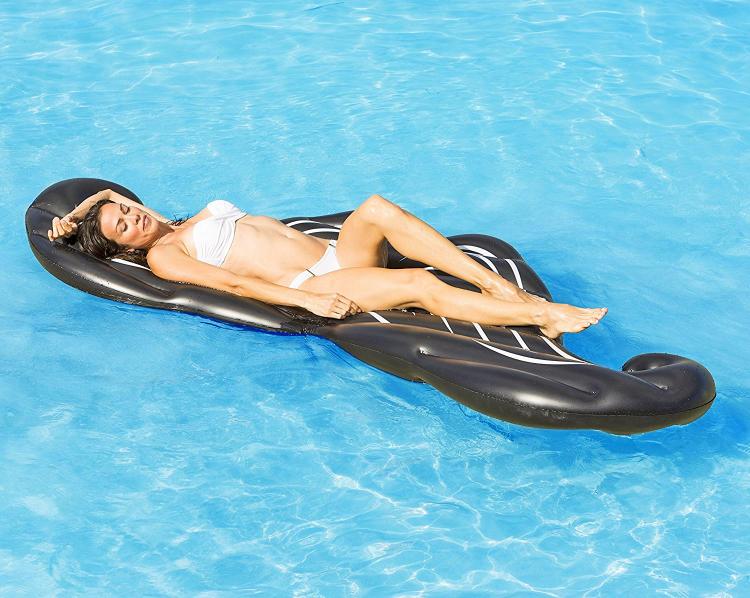 If you don't want to share it with the kids, just buy two. The floating mustache will liven things up for sure and if you want to get really creative, buy a giant pool float that looks like lips and put them together.