These Mushroom Glasses Are The Most Eye-Catching Way To Drink a Cocktail
By Ryan on 06/21/2022 2:01 PM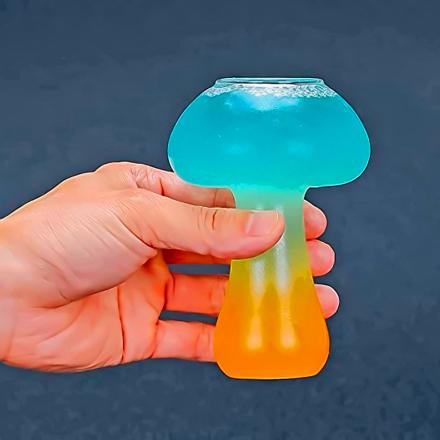 Fungi and their subterranean mycelium networks are some of the coolest things that exist on the planet, which is why many mushroom lovers want to be reminded of the organism at every chance they get. Now you can be reminded of the little eukaryotes at home, by winding down your night with these mushroom cocktail glasses.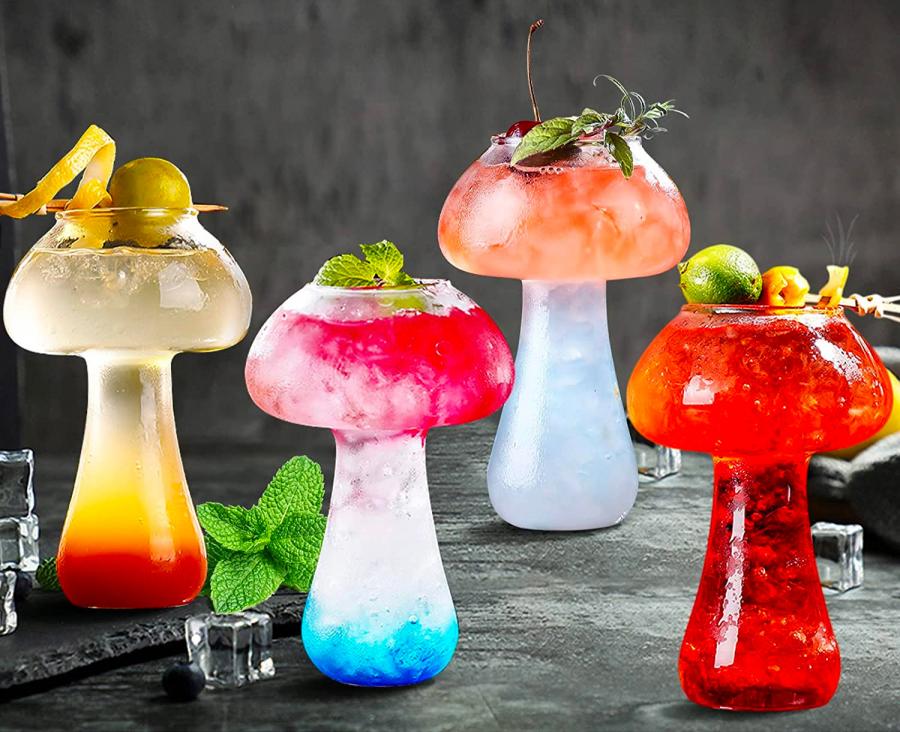 These mushroom glasses come in sets of either two or four from the shop SuproBarware on Amazon, and they're perfect for use at home, at the restaurant or at the next big mycology convention in town. And they're affordable enough to truly stock up.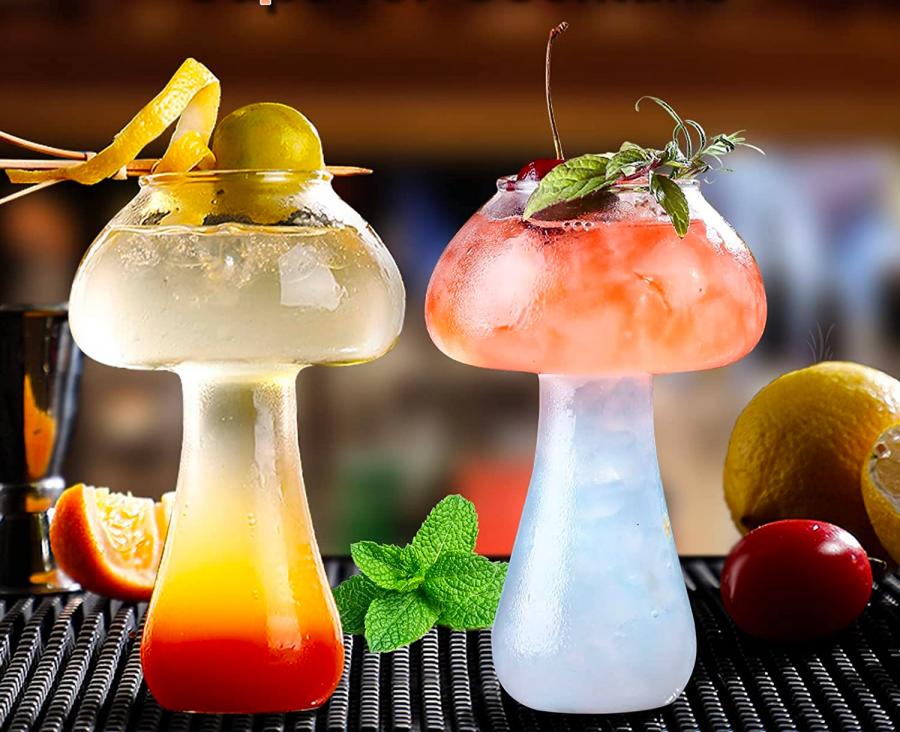 Whether you're a wine mom who knows loves to enjoy a good, quirky glass, or a Mario super fan throwing a mushroom-themed party, these fungi cocktail glasses can probably work great either way.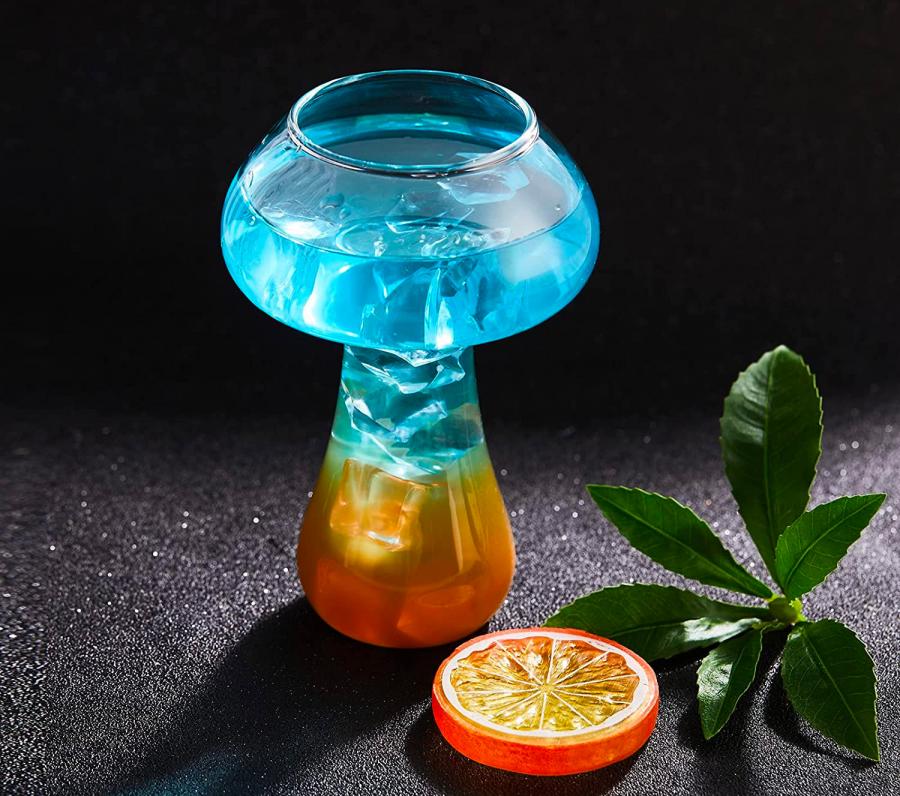 Source
Shaped like simple mushrooms, these cocktail glasses are made from a durable, transparent glass.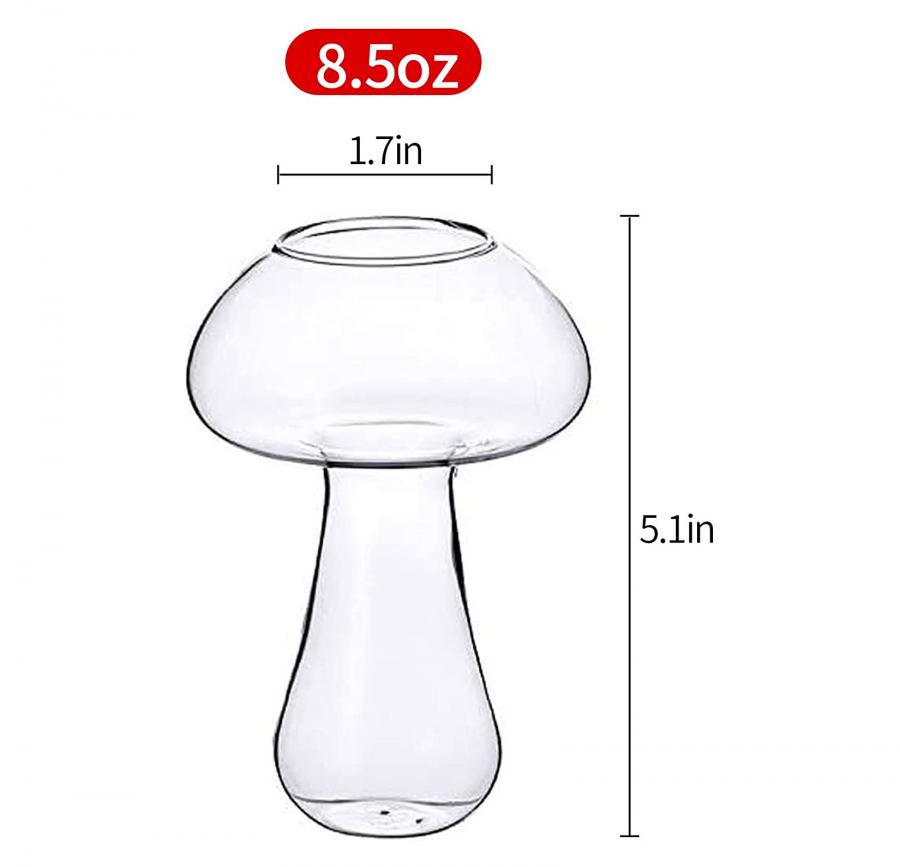 The capacity of each glass is 250 milliliters (a little under 9 ounces), and they're about 12.8 centimeters (just over 5 inches) tall, with a 4.2-centimeter (~1.5-inch) opening.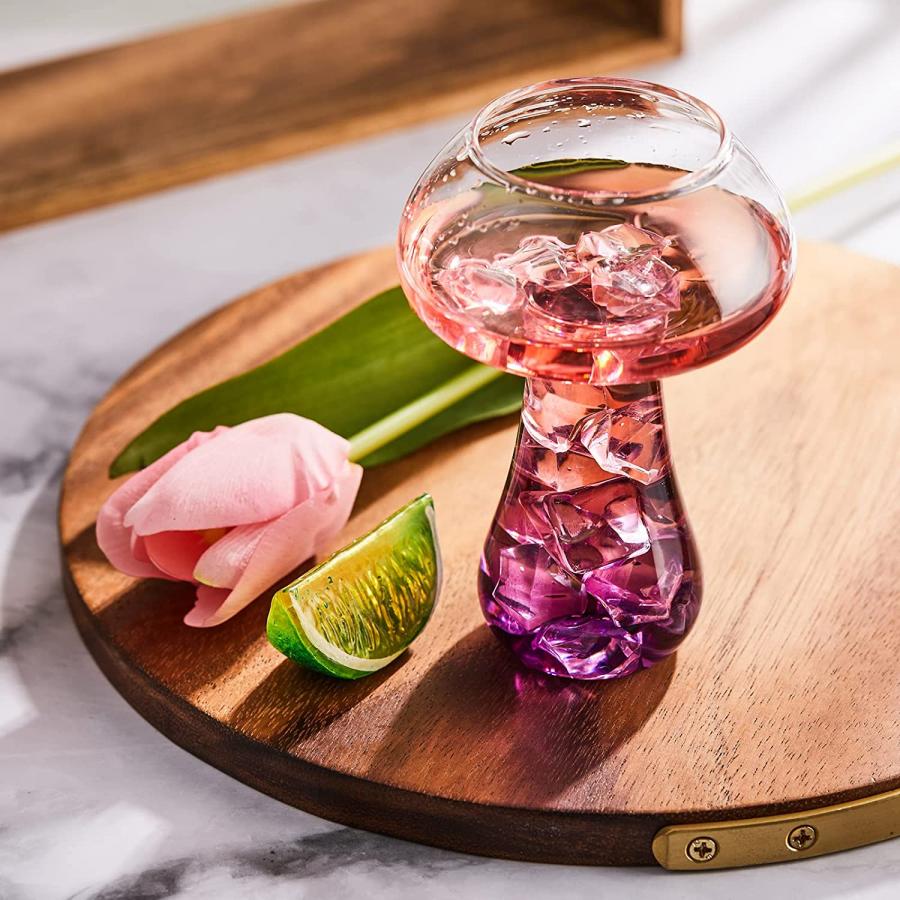 Source
They aren't the biggest cocktail glasses, but their cool design goes a long way in making up for that.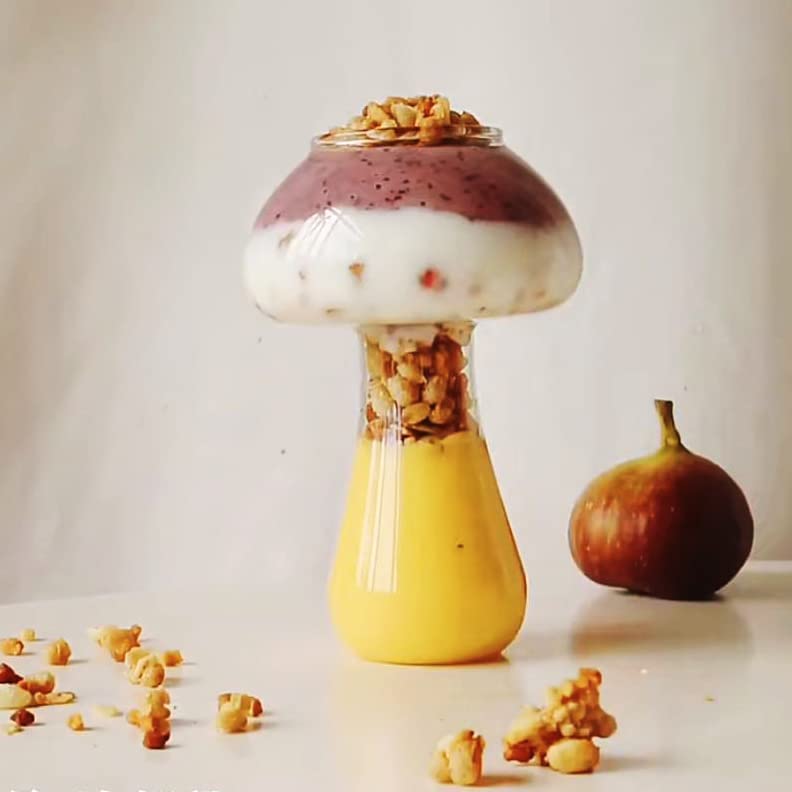 Source
The description also says they're made from lead-free, premium crystal glass that doesn't mitigate showing off the colors and garnishes in your drink — as can be seen in some of the multi-colored, well-decorated cocktails depicted in the products photo album.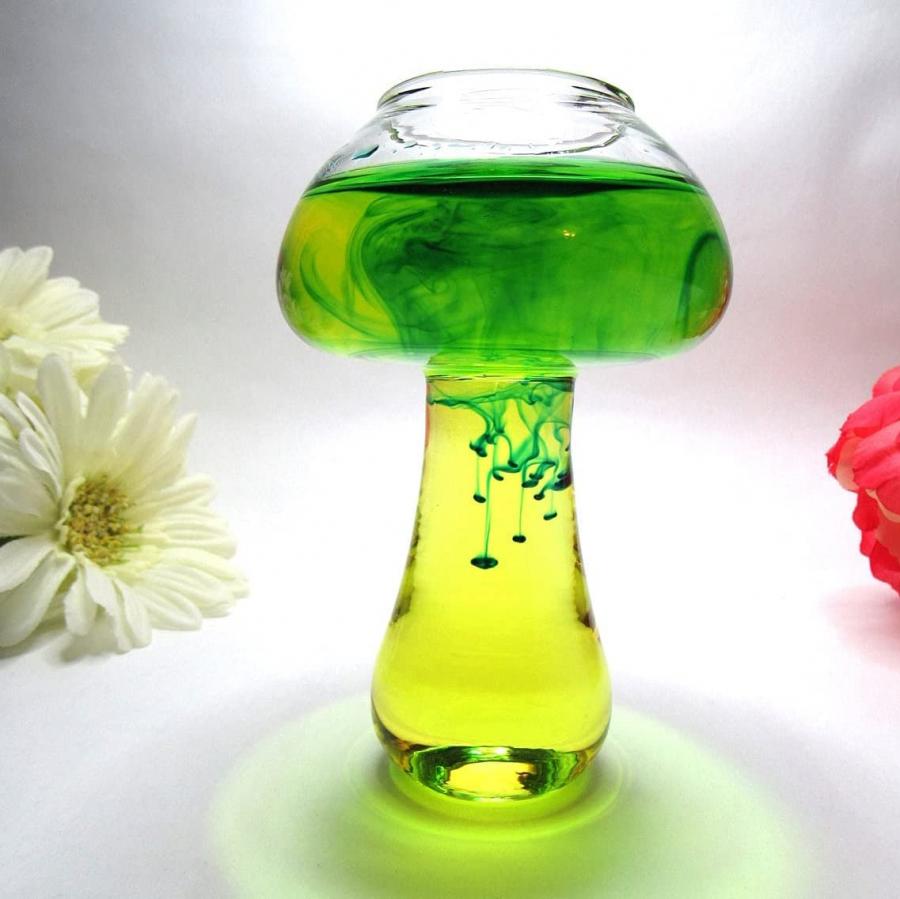 Source
These mushroom glasses have an average rating of 4.5 stars consisting of over 317 ratings, so that's how you know they're good.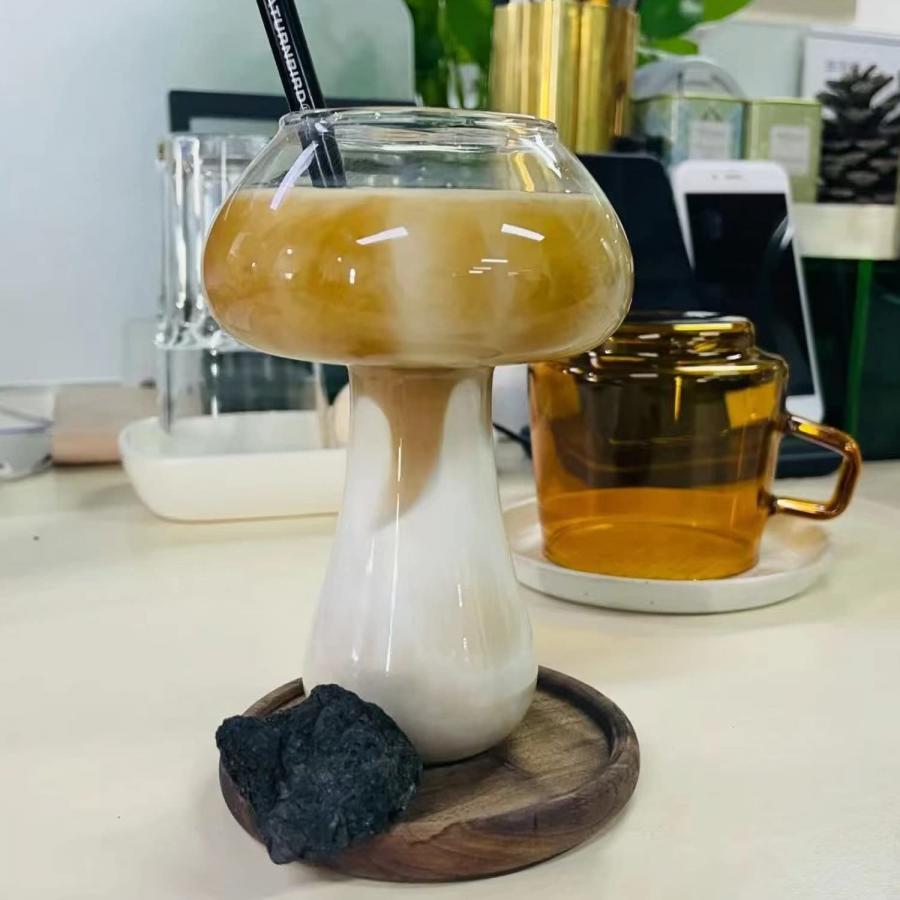 Source
In a five-star review of the mushroom glasses, Payton wrote, "They are fragile, being made of glass, but I haven't had any concerns yet. If you drop things you love, I don't recommend dealing with this heartache." Payton also added that the mushroom cocktail glasses are "smaller than expected."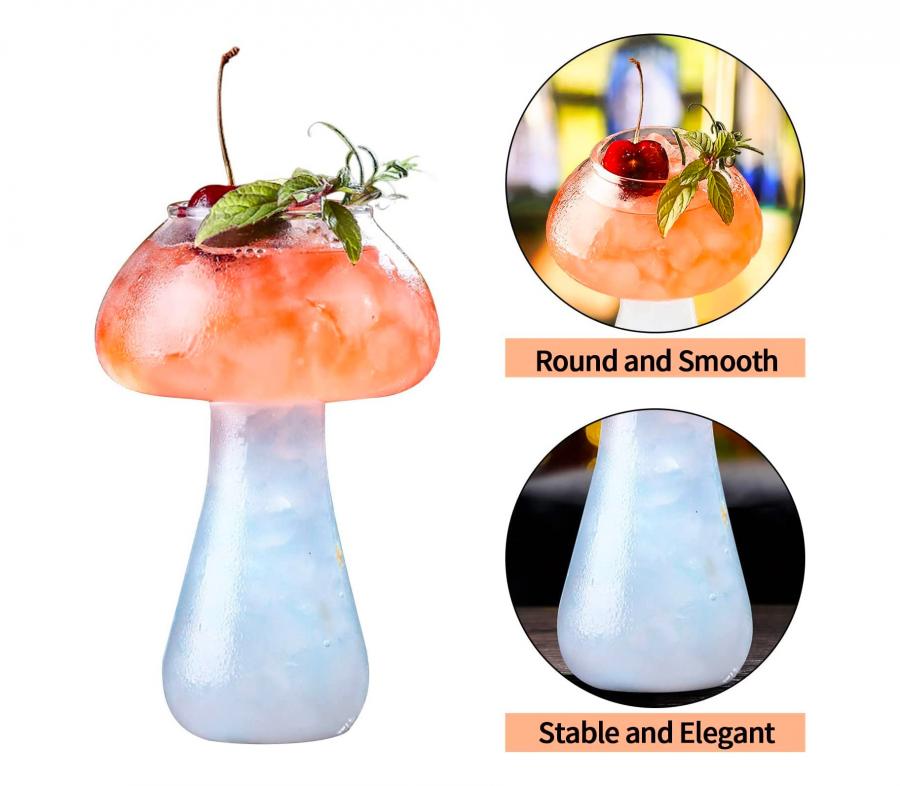 A few other sellers on Amazon sell some mushroom shaped cocktail glasses. Some of which are a bit bigger. You can check them out here.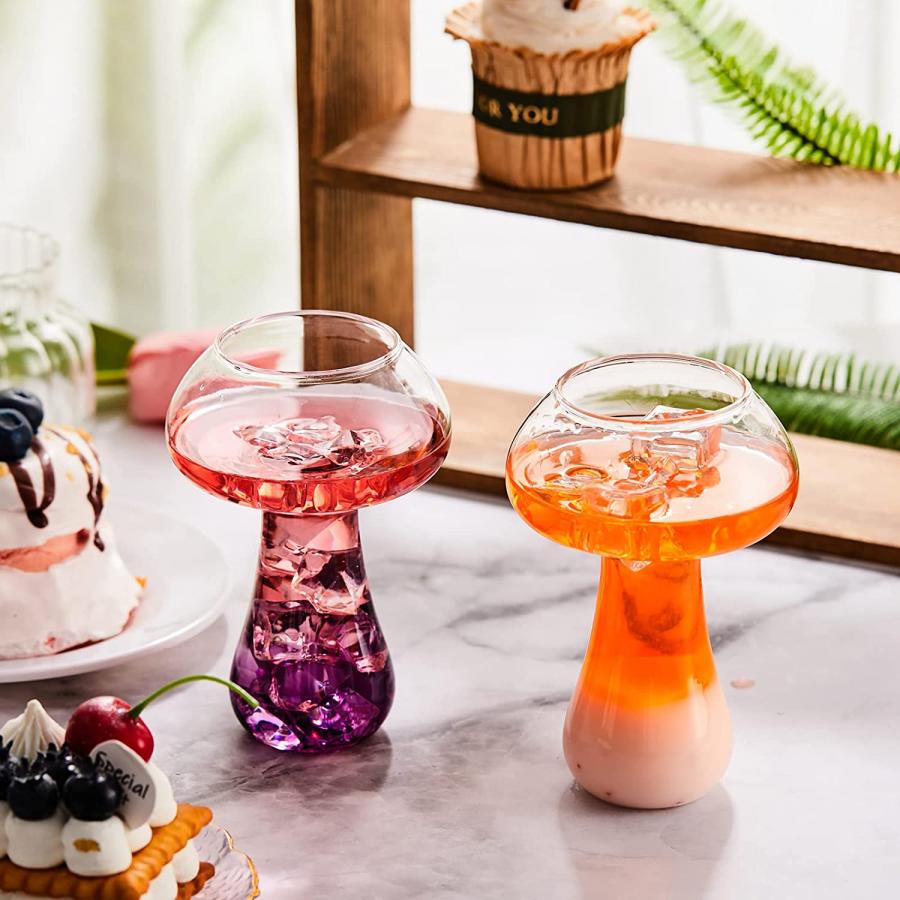 Source
This mushroom glass will also go down in the shorty OddityMall history of quirky wine and cocktail receptacles, which proudly includes this jellyfish martini glass, the dog's tail whiskey decanter and the classic upside-down wine glass.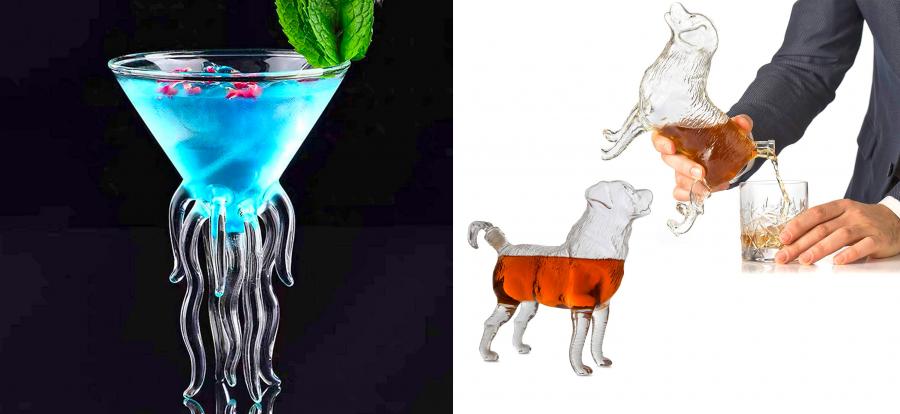 The morel of this story is that almost anyone can afford to spice up their evenings with these mushroom cocktail glasses — and past buyers will tell you they're well worth the low price point for which they're offered.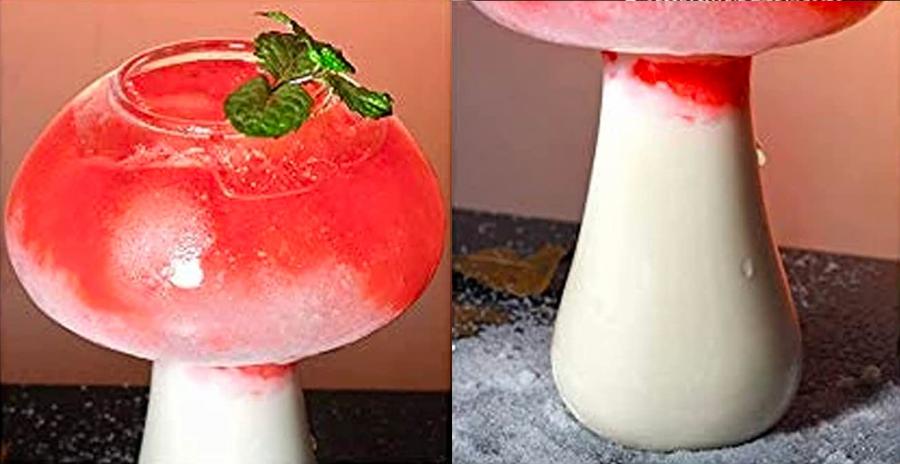 You can get the mushroom shaped cocktail glasses in a set of either 2 or 4 depending on how many you require!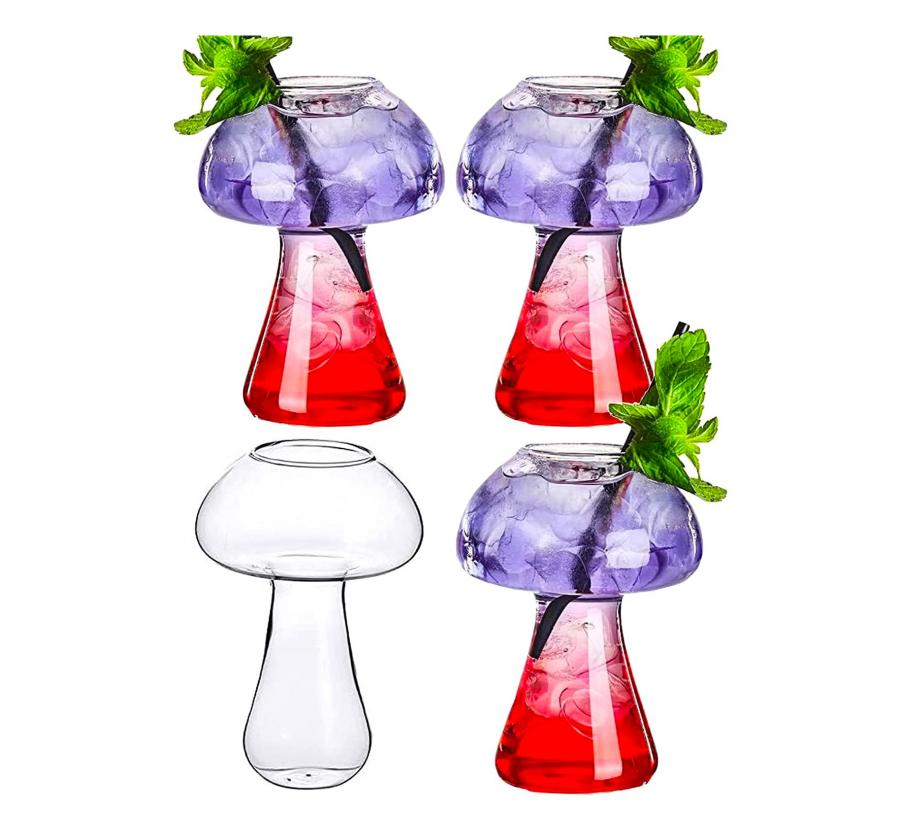 A set of 2 mushroom glasses will run you around $23 bucks, whereas the set of 4 glasses will cost you around $40 bucks!