Motorcycle Helmet Coffee Maker
By Ryan on 10/22/2019 4:00 PM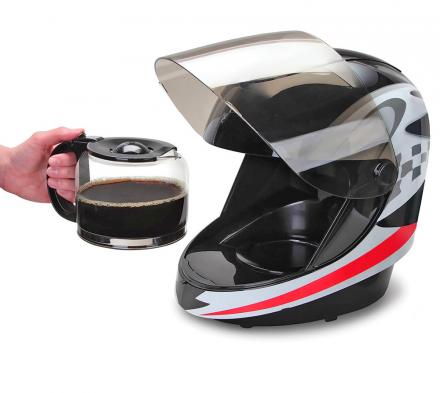 We have the Darth Vader toaster for geeky Star Wars fans to be able to make toast while feeling right at home, so why not add a kitchen appliance for all the motorcycle lovers out there. This coffee maker is made to look pretty much exactly like a motorcycle helmet, and if you didn't know any better, you'd probably just try to put it on your head before you leave for work on your bike. But lets just hope it's not filled with boiling hot coffee when you do so.
How it works, is the pot of coffee gets inserted right into the motorcycle helmet as its base, and you can even fold down the visor for extra effect and security. Plus, the helmet coffee maker has a built-in permanent filter that doesn't ever need to be replaced.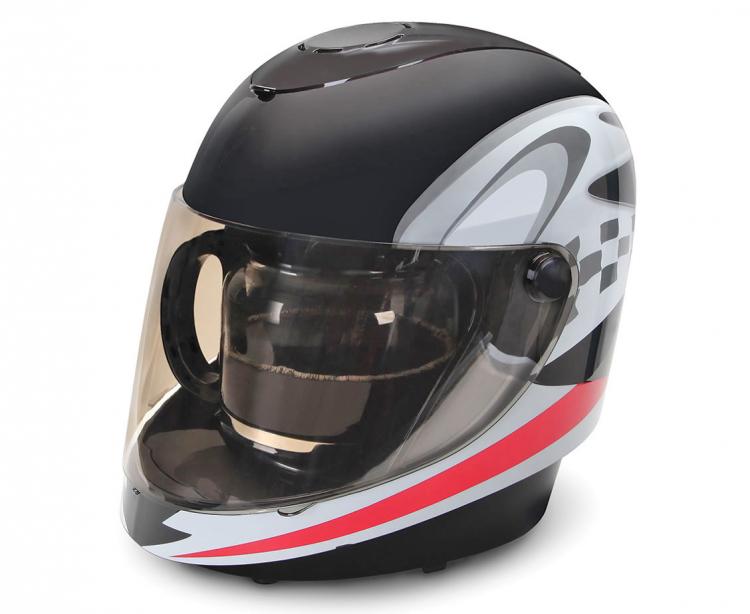 The racing helmet houses a drip coffee maker that is able to brew 1-8 cups of coffee, is black in color with red and white stripes and checks, plugs into any AC outlet, weighs 4 lbs, and measures 12 inches long x 11 inches wide x 11.5 inches tall.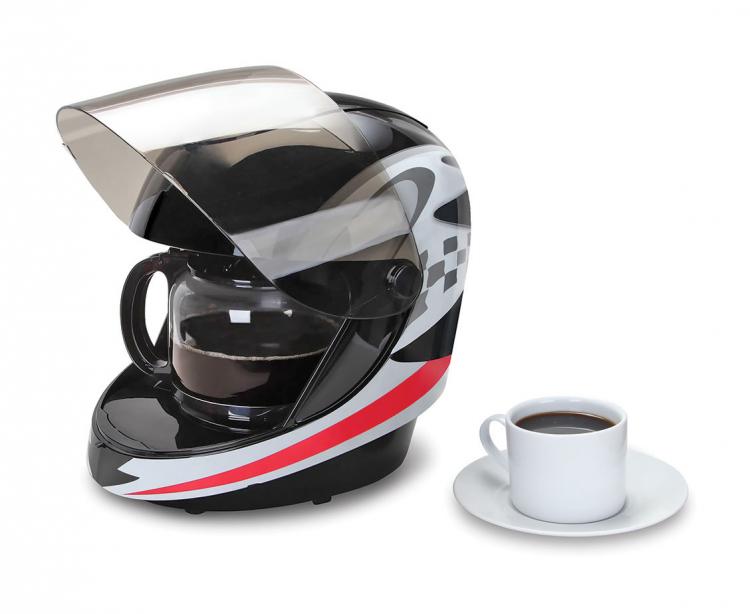 Check out the motorcycle helmet coffee maker in action via the video below.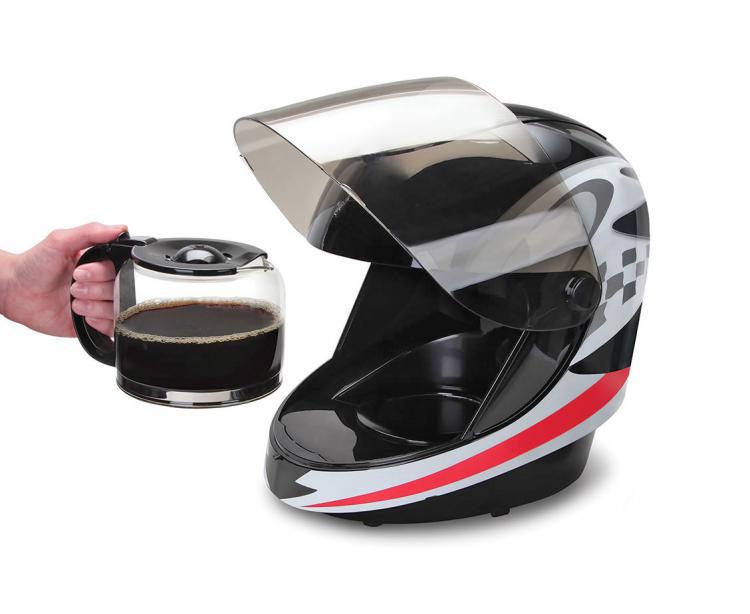 Subscribe To Our YouTube Channel