Monster Toast Cutter Makes Your Breakfast Look Like Mike Wazowski From Monsters Inc
By Ryan on 03/02/2016 6:25 AM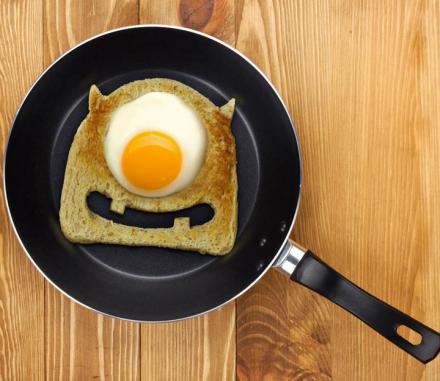 The Egg Monster Toast Cutter is a plastic cutter that you can push down on a slice of bread with to make it look like a monster. The cutter will remove part of the top crust to give the bread little monster ears, remove a hole for the mouth with two janky teeth inside, and the main part is removing a circle in the middle of the face for the egg to cook inside of. Once the toast is properly cut into monster form, you can place the piece of bread in a pan and cook an egg inside the inner circle to make a cyclops monster that looks just like Mike Wazowksi from Monsters Inc. Cooking the egg in the center of the monster over easy will make the yolk of the egg look like the monster's pupil, whereas the egg whites will look like the monster's Sclera (aka whites of eyes).
A perfect way to cook your kids breakfast, the monster toast cutter is sure to get your kids excited for breakfast, and therefor making them get ready for school faster, thus resulting in less stress for you. So in essence this is a gift for your own sanity, that you could probably deduct from your health savings account.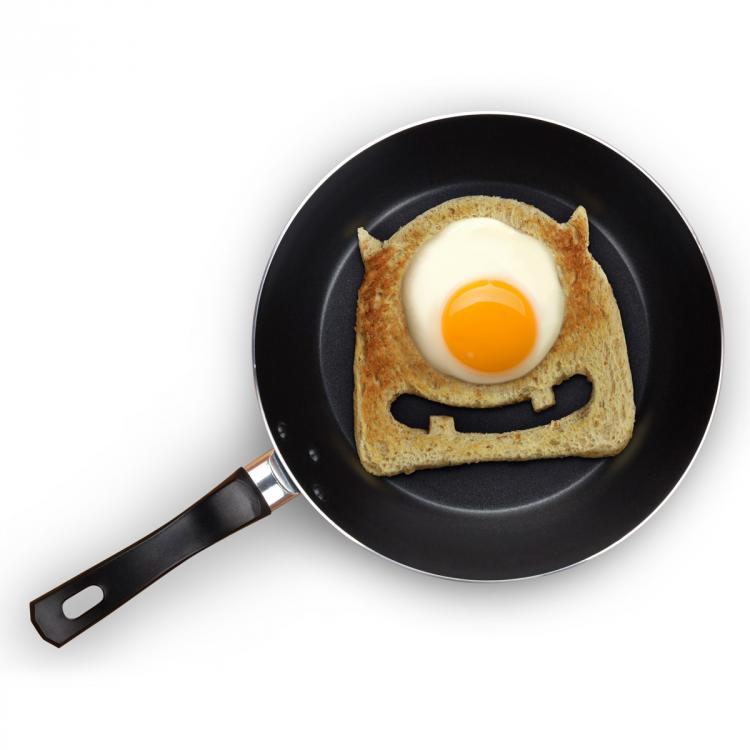 The Monsters Inc toast cutter and egg maker is made from plastic, and comes with a full color display box with full instructions of how to use it. The toast cutter is currently only up for pre-order, and will be going fully on sale sometime in the Spring of 2016.