Mini Copper Moscow Mule Mug Shot Glasses (Set of 4)
By Ryan on 03/02/2016 5:39 AM (Updated: 06/10/2019 4:53 PM)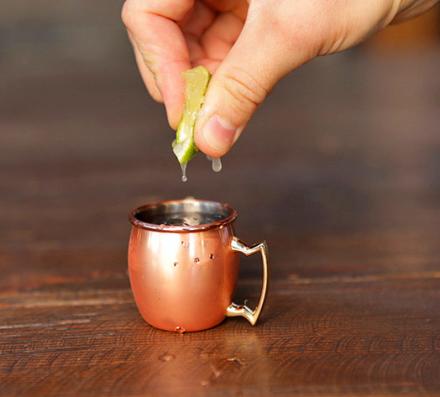 Copper Moscow Mule mugs might be one of the classiest ways one could sip an alcoholic beverage, unless of course you're using this leather sleeve that gives your drinking glass a handle. Well, now you can get a set of 4 copper Moscow Mule mugs in shot glass form. The shot glasses are about 4 times smaller than your average copper mug, plus since they're made from copper, you can stick them in the freezer just like you would normal sized copper mugs for a super cold shot that will stay super cold for many more rounds to come.

Versions: Tiny | Huge
Perfect for weddings, bachelor/bachelorette parties, or black tie gatherings, the mini copper Moscow Mule shot glasses are perfect for any time you want to take shots while looking super classy. Plus there's a super tiny classy handle you can hold on to while you take it.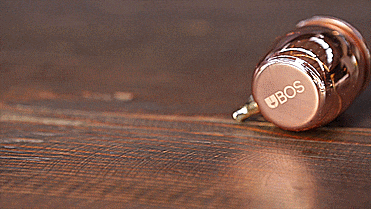 The Moscow Mule shot glasses are made from copper, come in a set of 4 shot glasses, and each shot glass can hold up to 2 oz of liquid inside of it. The copper shot glass mugs are a perfect companion gift idea when giving someone a bottle of booze for their birthday or for a housewarming party, and can even work great for serving mini desserts inside of them.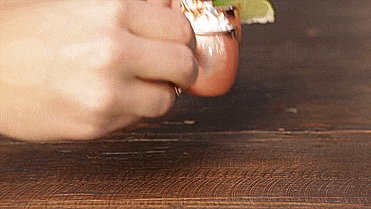 Check out the Moscow Mule shot glasses in action via the video below.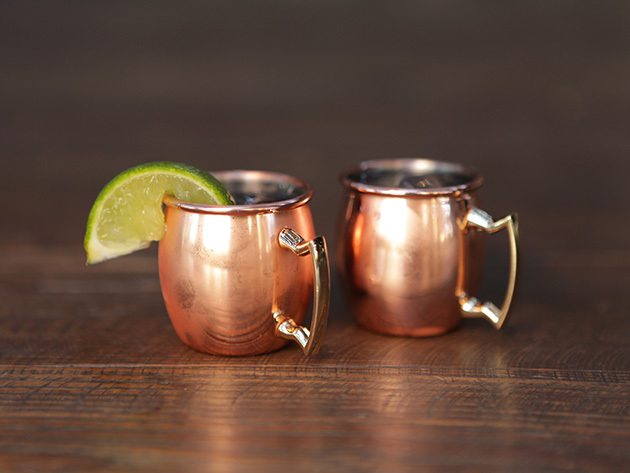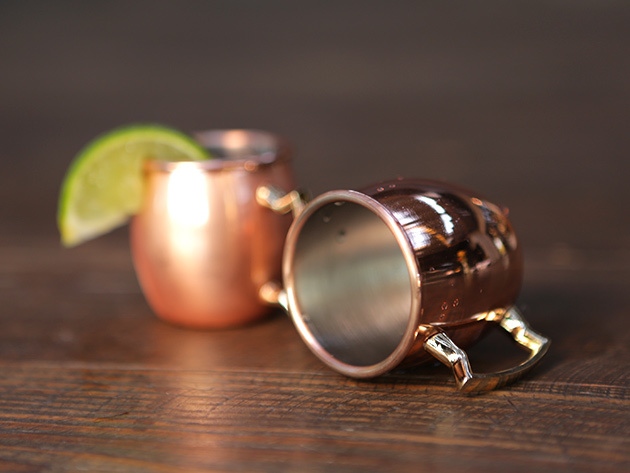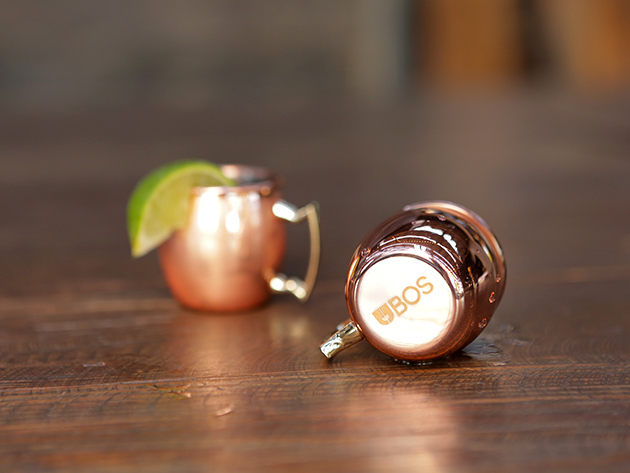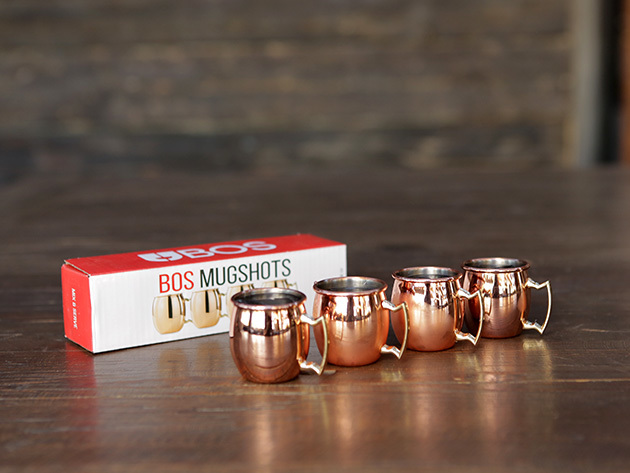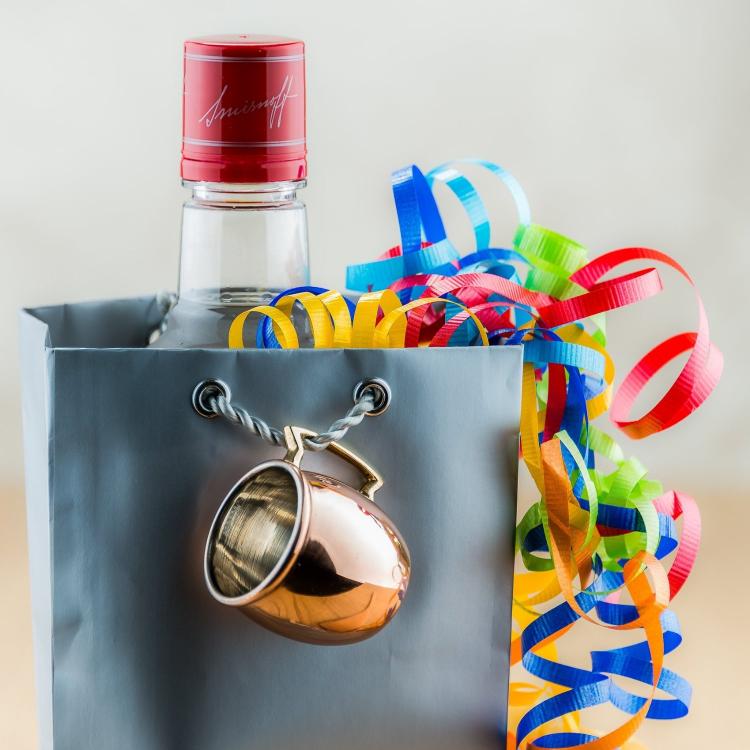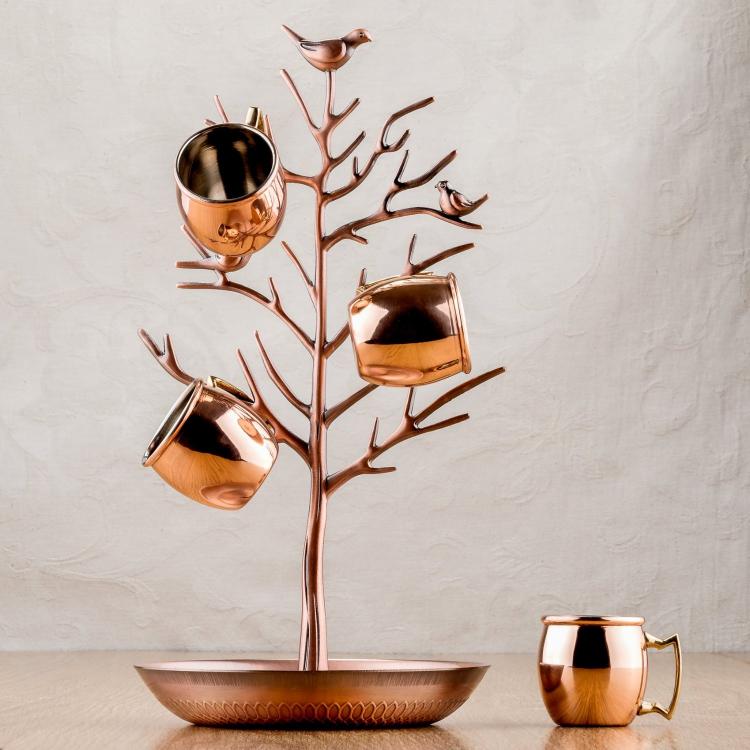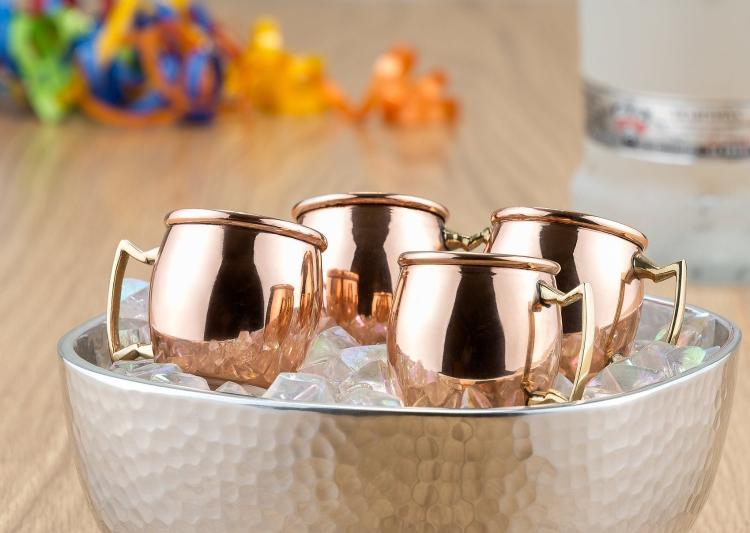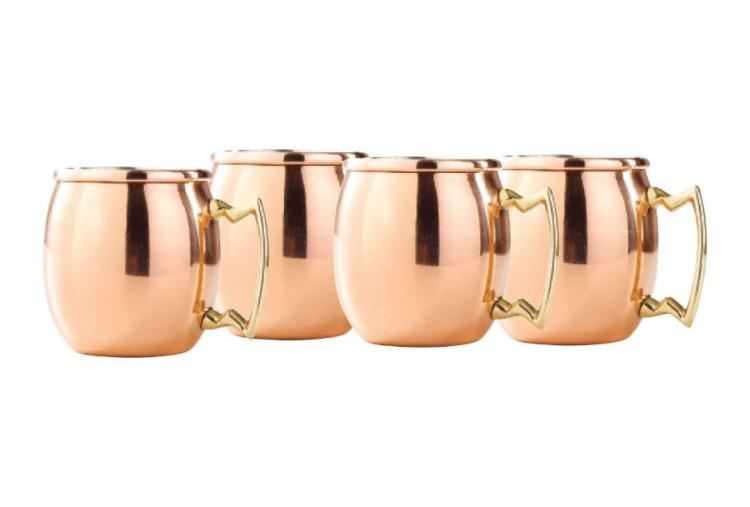 Subscribe To Our YouTube Channel