Beautiful Wooden Rings With Mini Landscapes Encapsulated In Resin
By Ryan on 12/16/2019 11:56 AM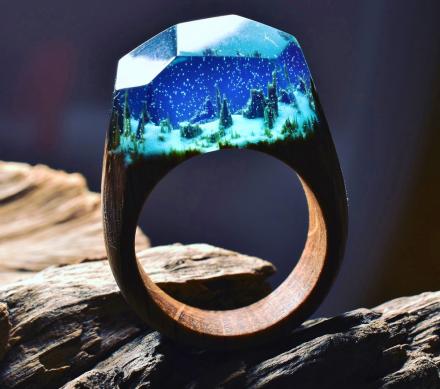 These exquisite handmade rings are made to showcase enchanting landscapes that are forever frozen in time under a layer of resin. Made from fresh wood, beeswax and jewelry resin, the mini landscape rings come in many different variations, including an enchanted forest, a rocky lagoon, a deep sea geyser, and many more.
Quite similar to the stackable landscape rings that let you build your own worlds on your finger that we posted a while back, these beautiful resin landscape rings almost make you think they belong in some sort of fairy tale.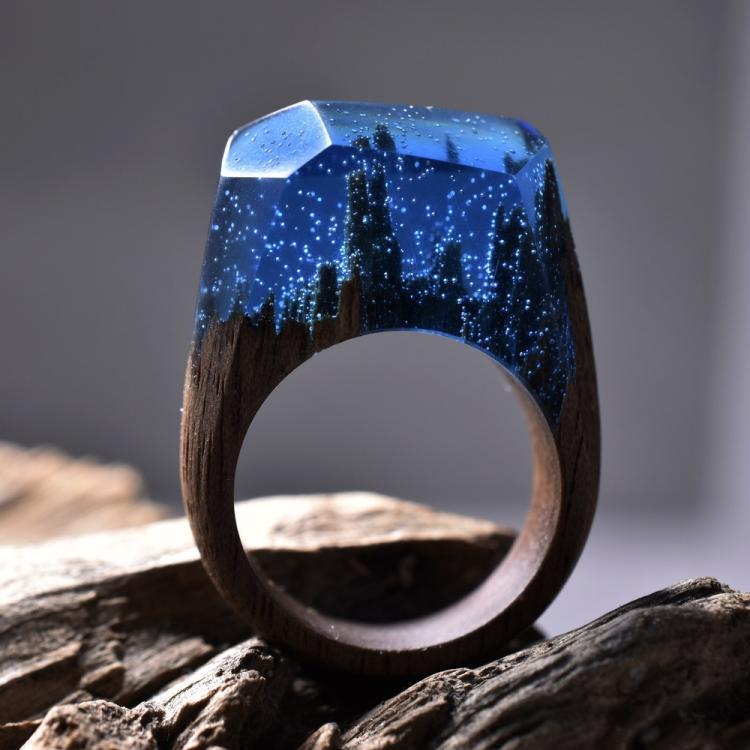 Created and sold by My Secret Wood, which isn't a community for sex offenders as you might think, but is a unique wood-based jewelry shop based out of Vancouver, Canada.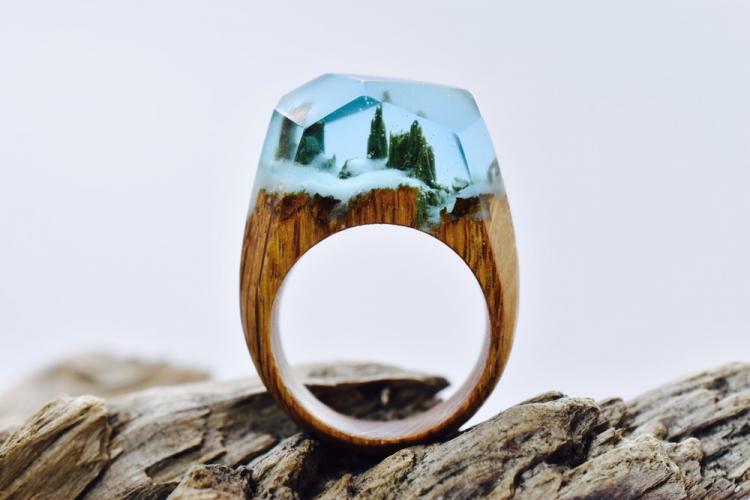 Each ring is handmade as you order it and will be quite similar to each picture shown but not exact. Plus since they are handmade, you can expect to wait around 4-5 weeks to receive your ring after ordering it for them to create it.