This Artist Creates Incredible Mini Embroidery Pieces That Look Like Landscape Paintings
By Ryan on 03/11/2020 2:54 PM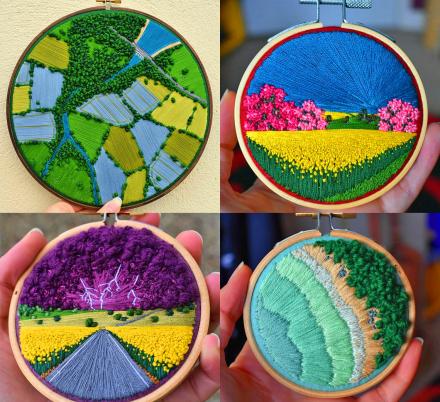 Now I've never embroidered anything, nor have I sewn anything more than a button back onto my shirt, but that's not to say I can't appreciate some good craftsmanship with a needle and thread. These incredible embroidery pieces are made to look like miniature landscapes, and feature incredible sceneries such as a picturesque farm field and sky, a birds-eye view of a country road, or a colorful beach, all on a little 5 inch embroidery hoop.
The amazing embroidery art pieces are made by Victoria Richards, a needle painter and nature lover who runs a popular Instagram account where she features all of her creations. She then sells each of her creations on her Etsy store chromatomania. The only catch is, each piece sells quite quickly, so in order to actually get one you'll probably have to contact her for a custom order, or go to her store just in time before a listing sells. Between sales of her actual embroidery art pieces, you can just find prints and stickers of her past creations.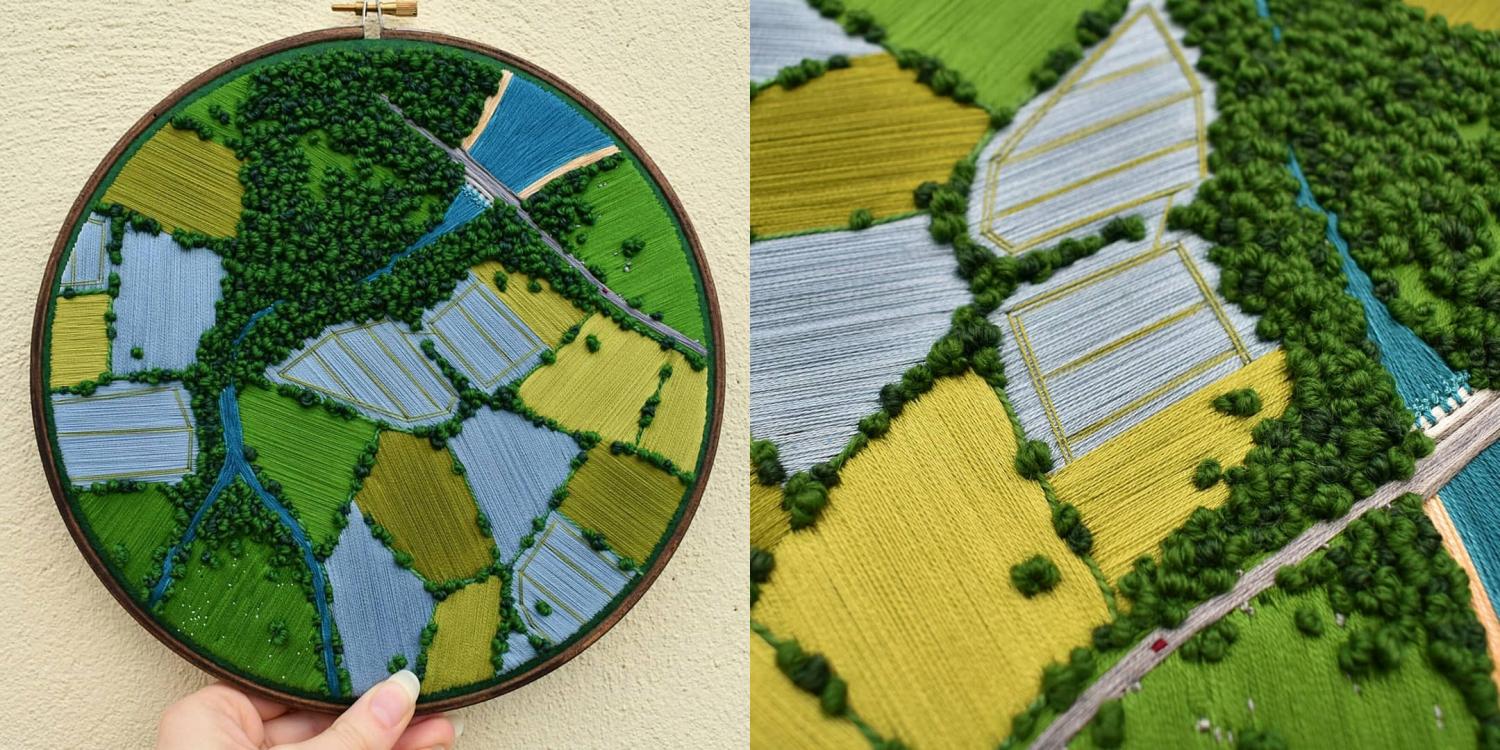 "I create embroidered landscape art... I'm a biology graduate with a passion for embroidery, nature and all things bright and colorful! I love to experiment with texture and color in my embroidery art."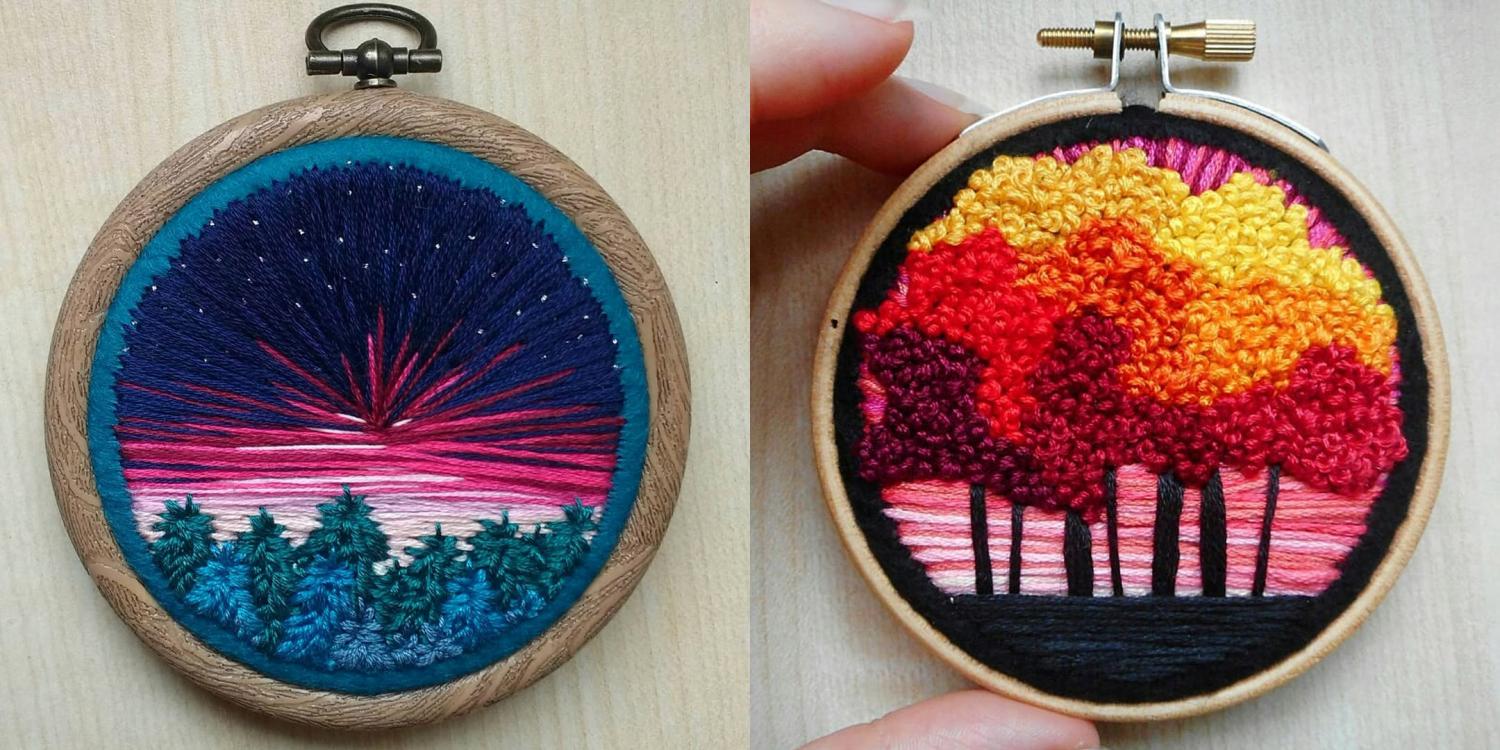 Check out some of Victorias coolest creations below, and follow her on Instagram to keep updated with her latest pieces.