Mellow Drive Turns Any Skateboard Into An Electric Powered Skateboard
By Ryan on 11/05/2015 4:00 AM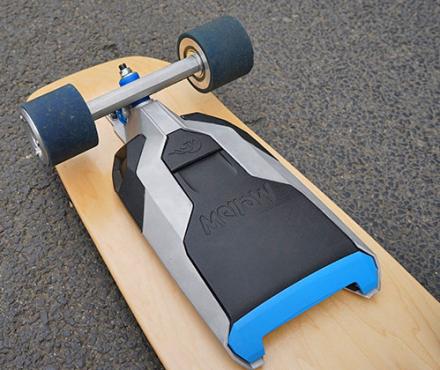 The Mellow Drive is a device that fits onto any existing skateboard deck and will turn it into an electric powered skateboard, and is a perfect alternative to shelling out a few thousand dollars on buying a full electric skateboard. The Mellow Drive replaces one of the trucks on your skateboard in lieu of its own trucks that are powered by the computer and base that it's attached to. The device sticks right to the bottom of your board and is completely solid, water and dust proof, and weighs just 5.5 lbs so it won't add too much weight to your board. If you're sick of pedaling your way around town on your skateboard, and you're money situation is somewhere in-between a full electric board, and no board, the Mellow Drive might be for you.
The mellow drive is controlled using an included remote that has a one-button interface that gives you haptic feedback. To use the remote simply push the button to move forward, and pull the button back to brake the board. You can also switch between 4 riding modes, including: Rookie Ride, Eco Ride, Pro Ride, Endless Ride (push once, ride endless).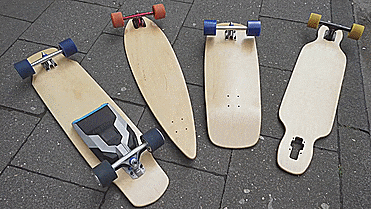 Since the device has a huge battery on it, it offers a USB port to allow you to charge your phone, tablet or any device from it's power. The Mellow Drive is made with a solid aluminum singleframe, 79 mm shore 80a wheels that are easily exchangeable, and has a high intelligence battery Management system (BMS) that protects from overheating, deep discharge, too high of currents, etc, has a top speed of 25 MPH, and a range of 9.3 miles.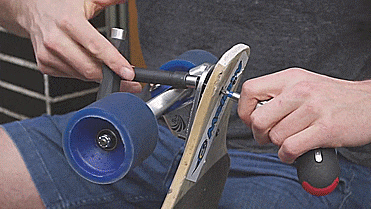 The Mellow Drive electric skateboard attachment was originally funded by a successful Kickstarter campaign back in June of 2015, where they raised over $335,000. Check out the Mellow Drive in action via the video below.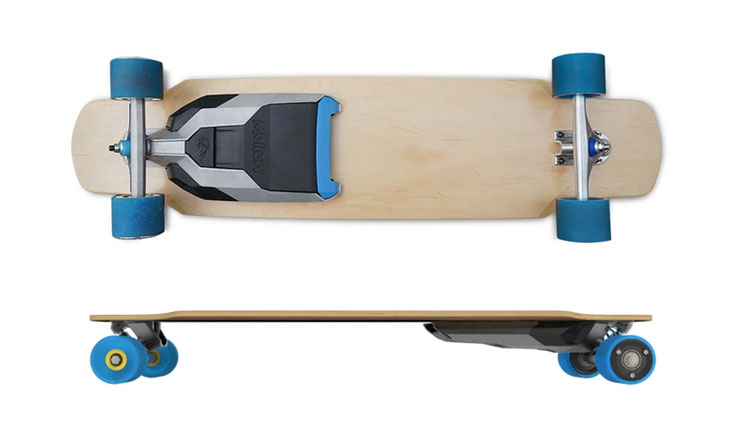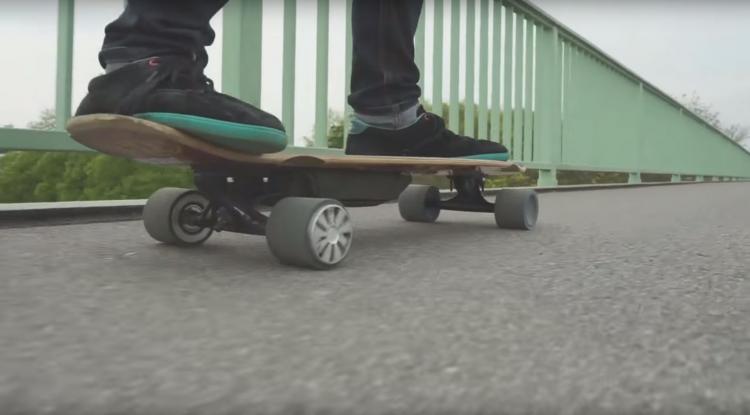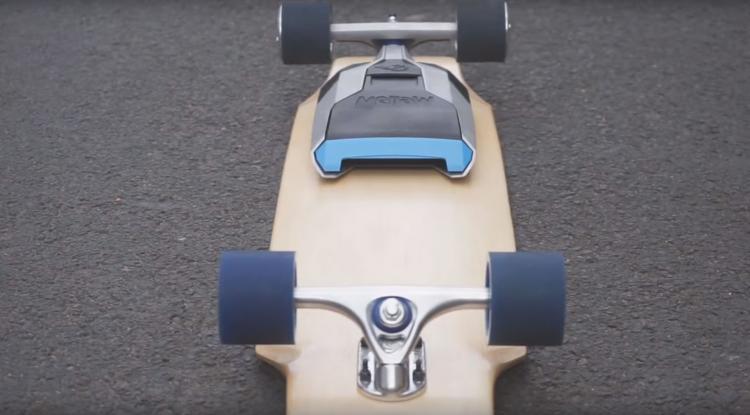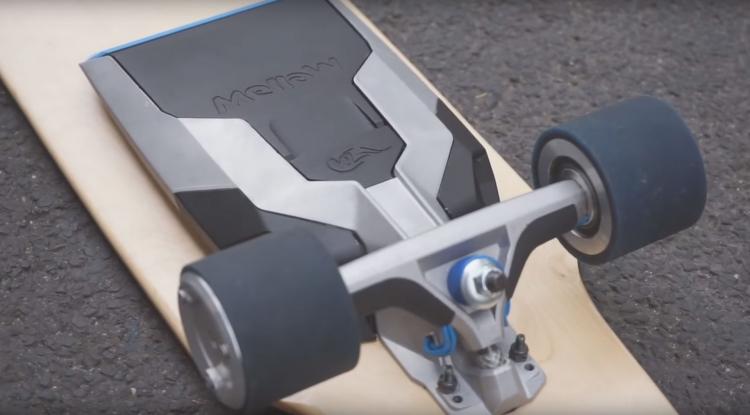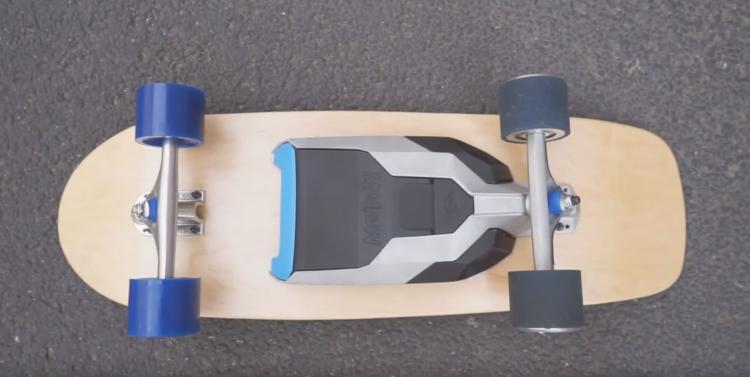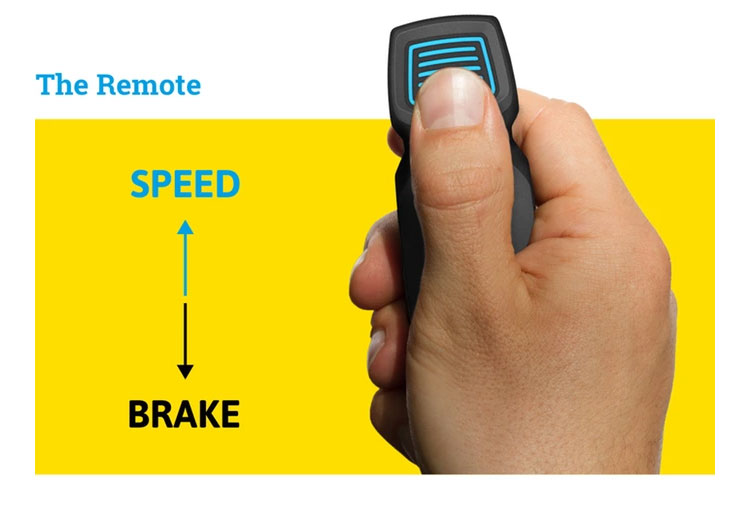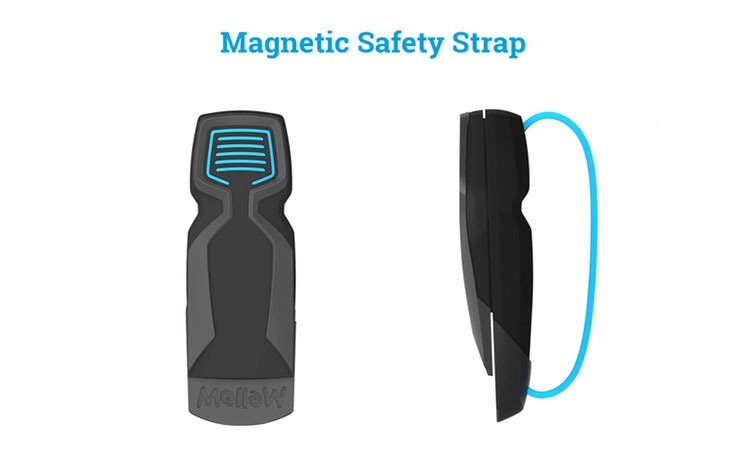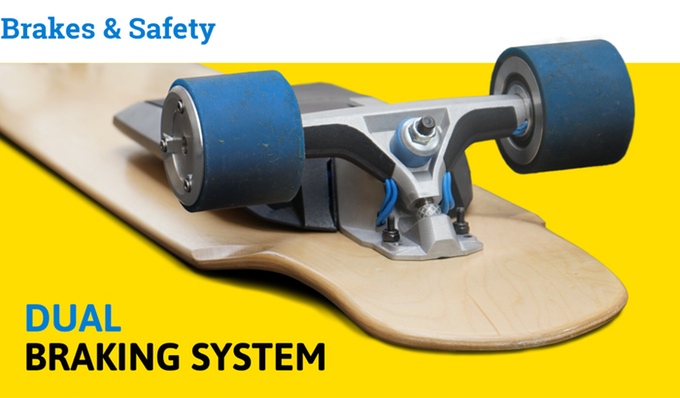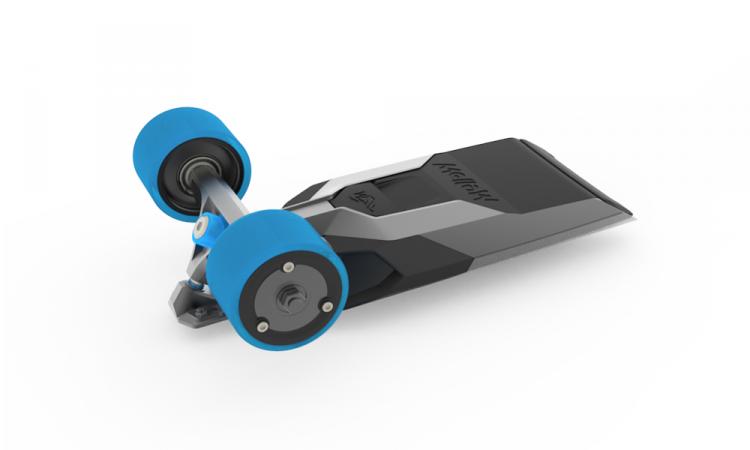 Subscribe To Our YouTube Channel