This Incredible Match Cup Has a Match Striker Right On It For Quick Lighting
By Ryan on 01/30/2020 11:25 AM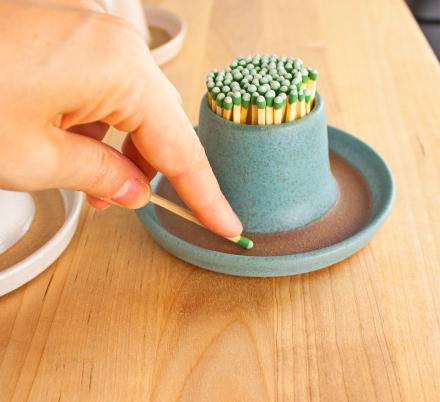 If you're someone like my wife who likes to have candles scattered throughout the house, you no doubt need matches to light these said candles. Sure you could use a matchbook, or even a lighter to light them, but why not use the matches as a new and unique way to add to the style and decor of your home! That's exactly what this incredible match cup does. It's an elegant looking cup that holds a bunch of matches, and the base of it doubles as match striking surface.
Designed and created by Barombi Studios, the unique match striker cup is handmade from ceramic by Liz, the designer behind Barombi. The match-striking cup features a lipped base that can then be used to store or set-down lit matches once you've lit your candle or incense.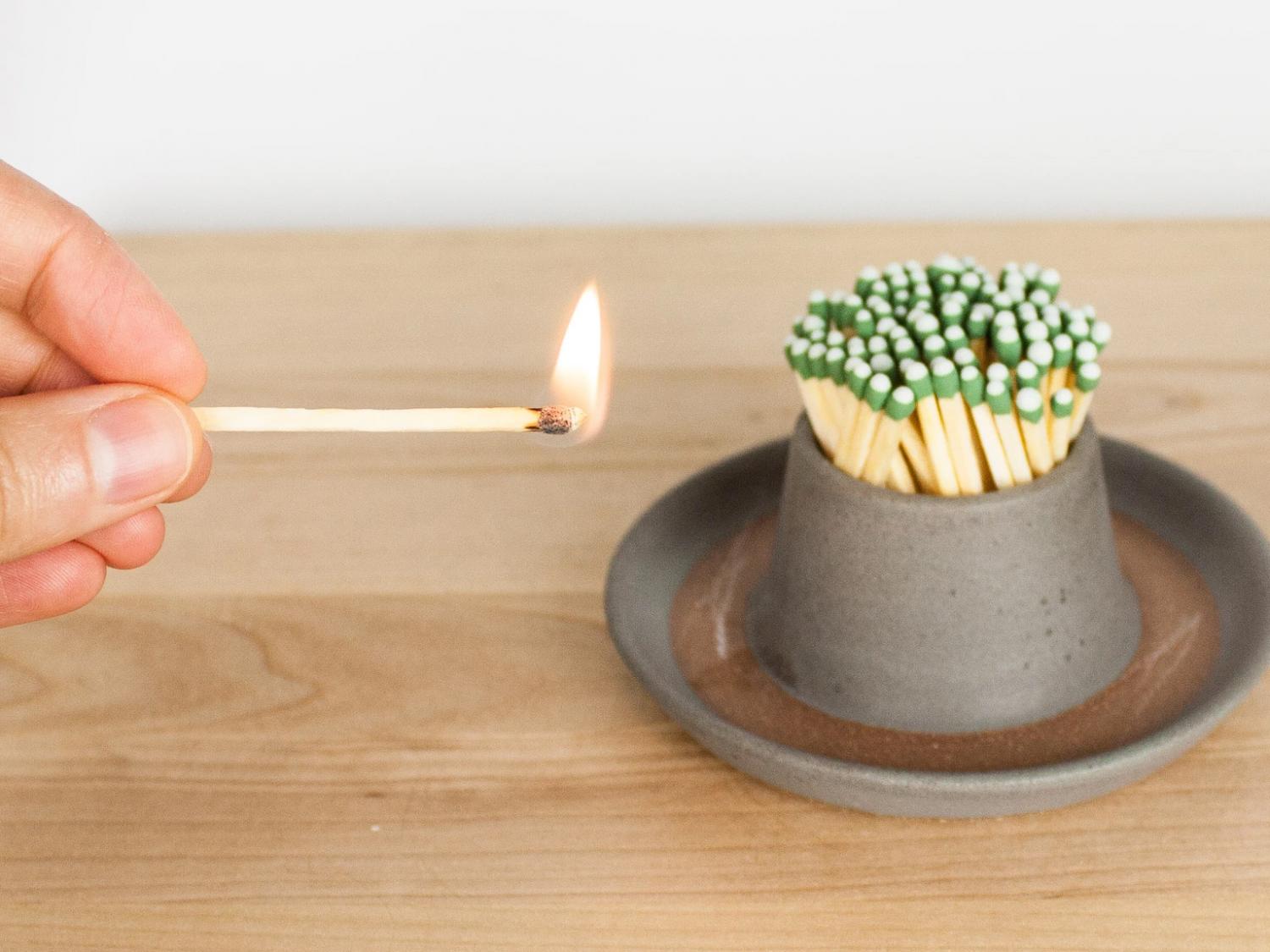 The match holder cup with a match striking base works with any strike-anywhere matches, though matchbox matches may not work as great on the cup. The unique match striking cup comes in a few different color options to choose from, including stone blue, white, blush, and grey, and it measures 4.25 inches in diameter x 1.75 inches tall.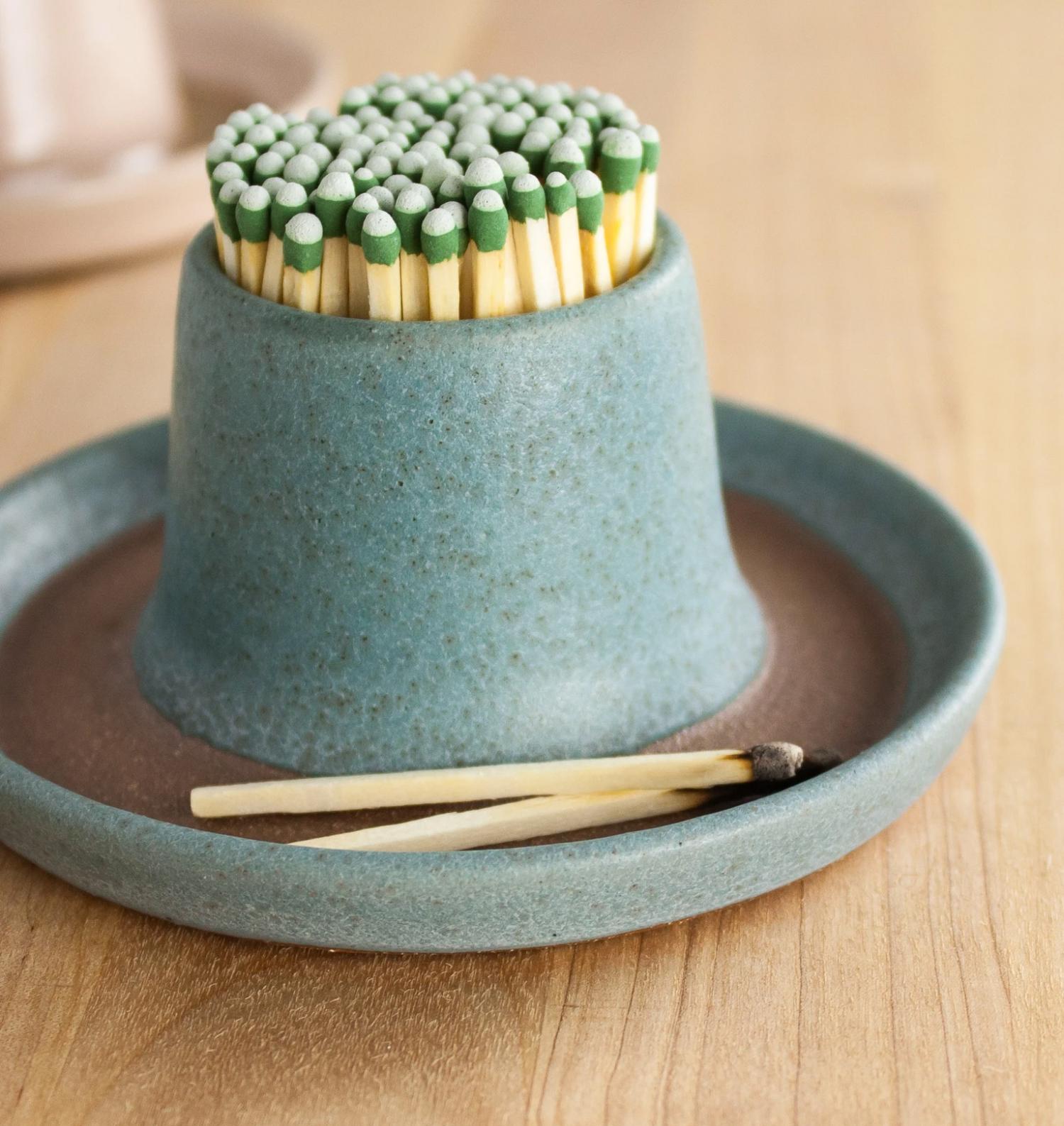 As a child, I had always loved making things with construction paper, play dough, legos- anything I could get my hands on. Pair that with a background in engineering and graphic design, and pottery was a natural fit for me.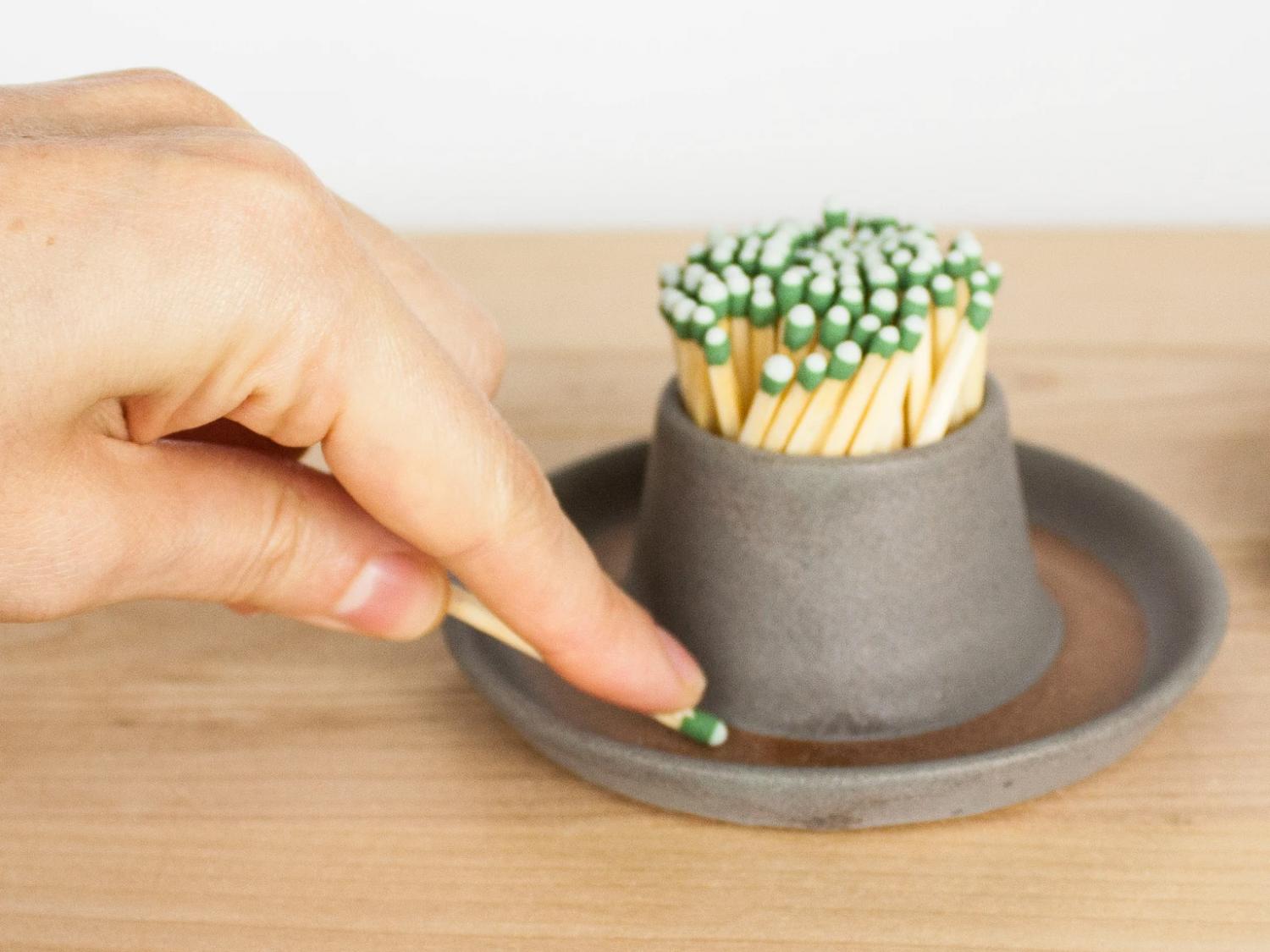 I started Barombi Studios with a desire to add meaning to my craft by combining my skills with my experiences and using that as a tool for connection.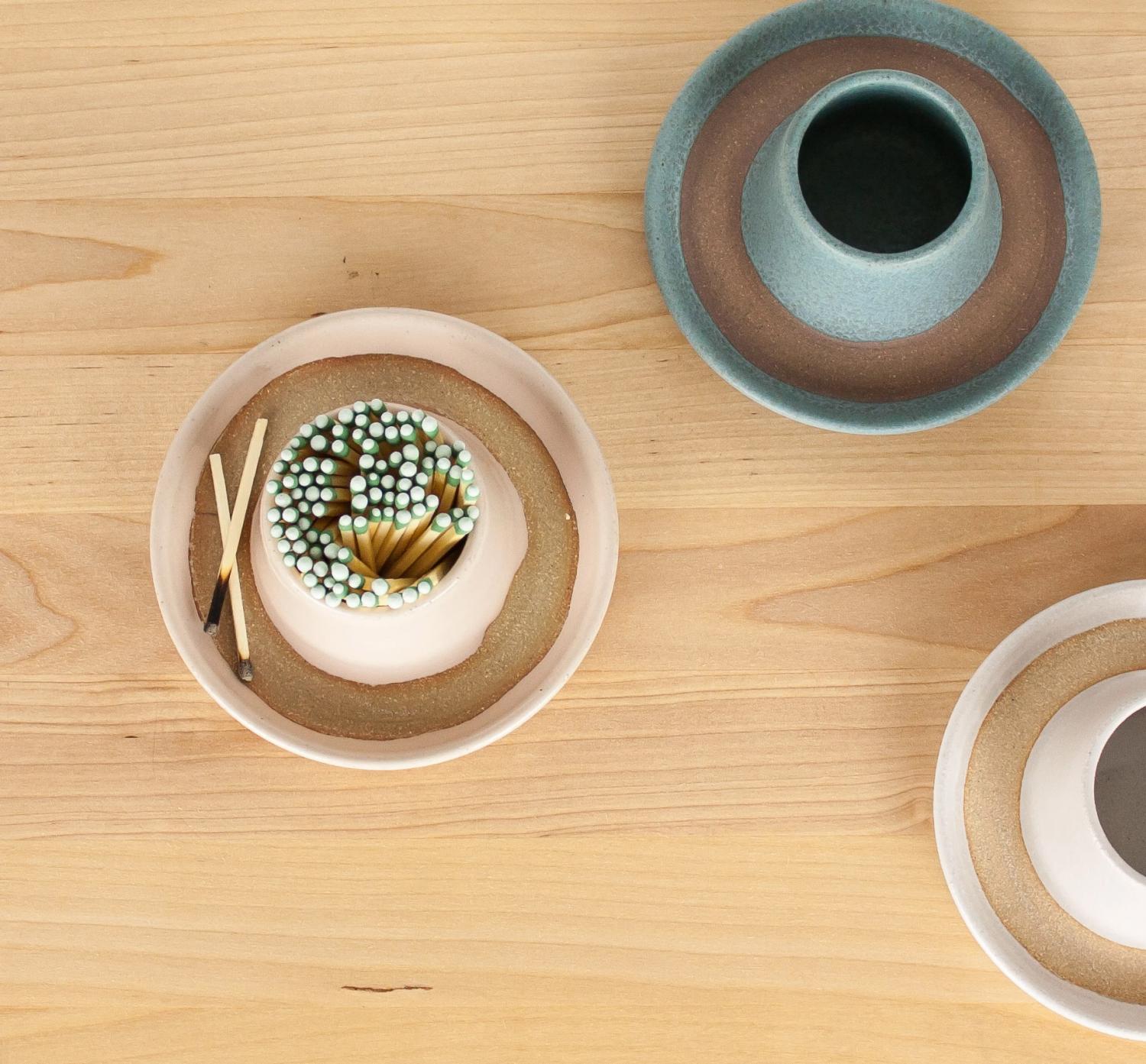 Barombi is named after a small village, Barombi Mbo, in the Southwest province of Cameroon in West Africa. I spent two of the most incredible summers of my life there while I was a student at The University of Dayton. What struck me most was the incredible hospitality, work ethic, and optimism of my friends there, as well as the general peacefulness of life in that village.