Matador Droplet Wet Bag: A Reusable Wet Bag on a Key-Chain
By Ryan on 07/22/2015 2:01 AM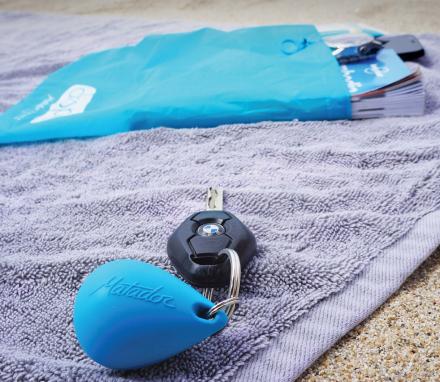 The Matador droplet wet bag is a key-chain that contains a reusable wet bag that you can keep your wet clothes in. Not just for wet clothes, the key-chain wet bag is also perfect for keeping things dry that might be in a wet area, like storing your phone in when it's raining, storing bottles that might leak into your luggage when traveling, or to keep you smelly gym clothes in to protect everything else from contracting the stinkiness. Essentially it's a waterproof and stink-proof bag that fits on a key-chain that you can keep wet or stinky stuff inside of to keep things outside of it dry and un-stinky, or to keep dry stuff inside of it when everything else is wet and or stinky.
Made by Matador, a California based company that makes ultra portable blankets and bags that store away for easy mobility such as the Matador Pocket Blanket which is an ultra compact blanket that spans almost 20 square feet that fits right in your pocket, along with the Matador Surface that is a 14.5 square foot work surface that folds down to almost nothing so it's super easy to carry around.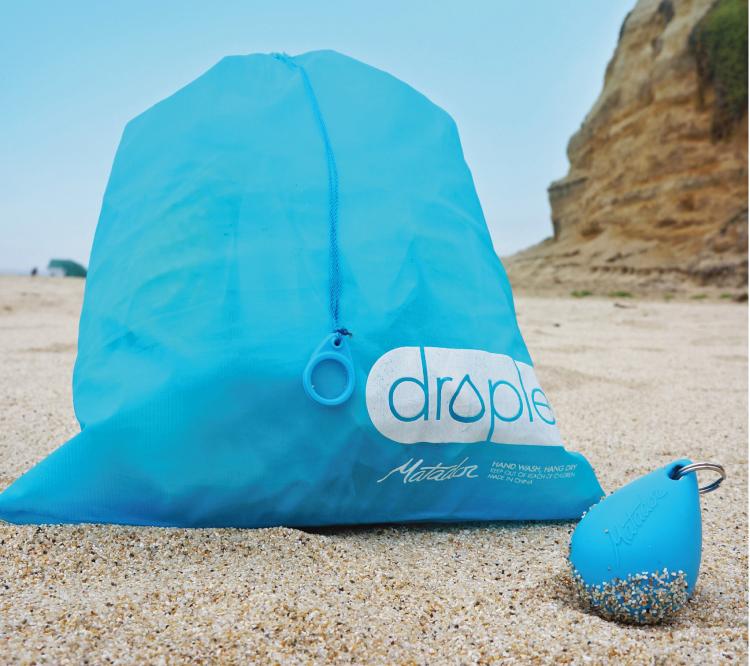 The Matador droplet wet bag is made from silicone, is completely waterproof, has a drawstring enclosure to secure your belongings inside the bag, has a 3 liter capacity, and the bag measures 10.5 inches tall x 9 inches wide. To put the bag back into the silicone droplet key-chain, simply turn the droplet inside out, wad the bag into a ball and turn the droplet key-chain right-side-out around the bag.
- via GearHungry