A Mario Thwomp Nintendo Switch Game Cartridge Holder
By Ryan on 01/07/2021 3:58 PM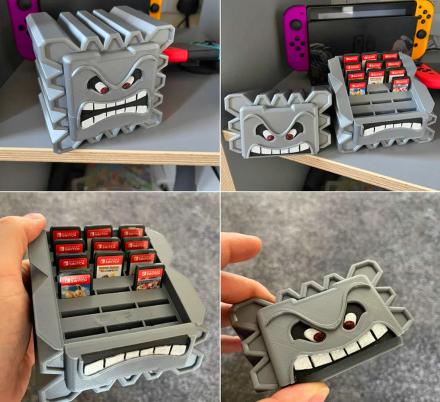 If you want to add some flavor to your Switch storage, there's nothing better than a Thwomp-inspired Switch cartridge storage box. Pick one up today – just make sure you don't drop it on any Mario toys you have! This piece is 3D printed storage box that looks just like one of the Thomps from Mario! They're actually 3D printed using a high-quality PLA. It was specially designed to fit up to 6 Switch cards and 6 SD cards, or 12 Switch cards depending on which version you go with.
It features rough dimensions and inspiration from Nintendo's Mario series – namely the Thwomp enemy. You'll see its face featured on two of the sides, and the other two sides have the Thwomp's famous geometry. The piece itself is lightweight and easy to take with you. There are different carrying cases that Nintendo sells for their Switch cartridges, but none of them have a personality like this one.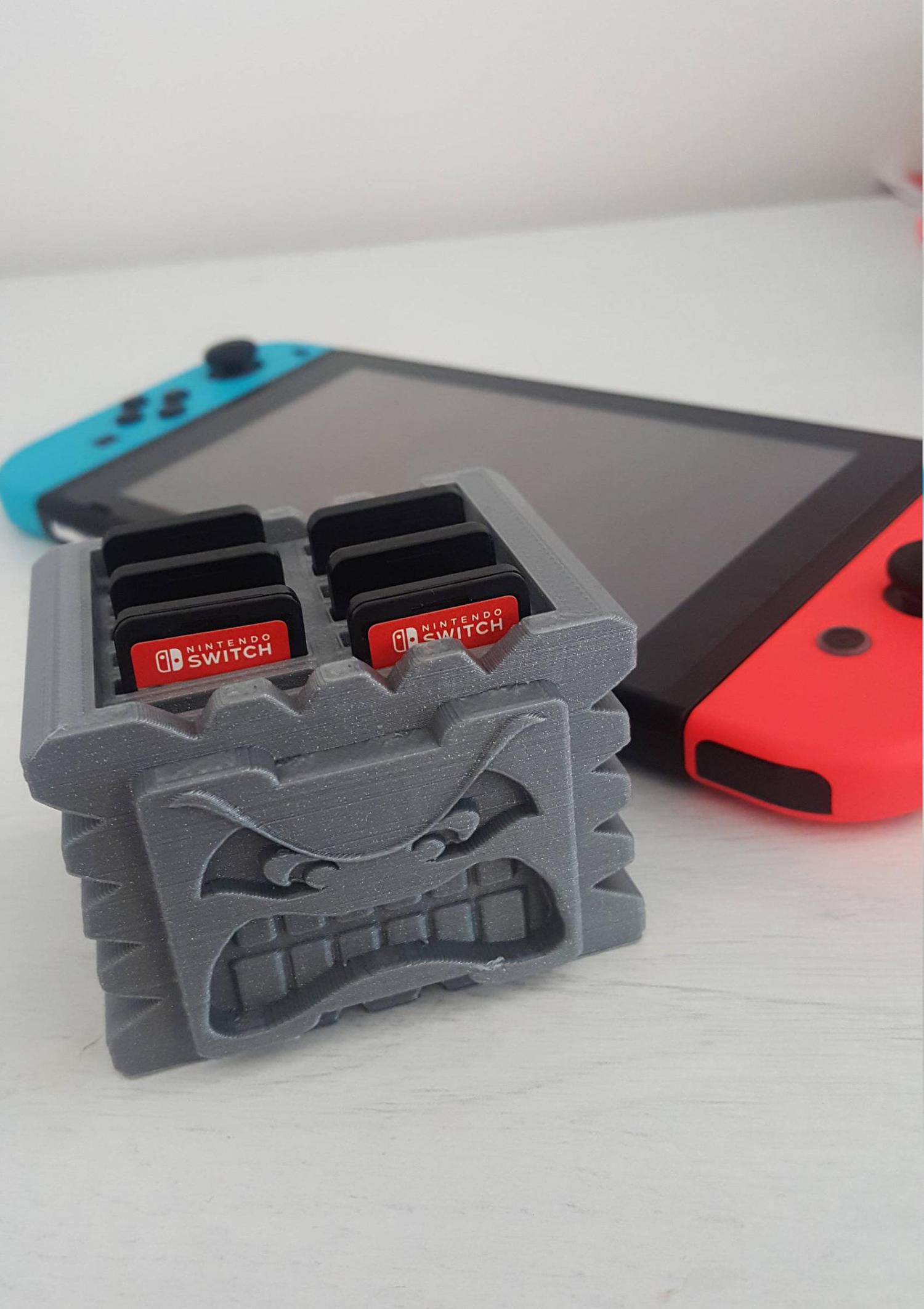 Technically, the piece is straightforward. It is 3D printed using an FDM printer with high-quality PLA filament. No batteries or installation required. The features are printed right into the block, so the design won't wear or fade over time. The Thwomp features pockets that have the right clearance to fit your favorite games. You just slide the cartridge in the Nintendo Thwomp-inspired Switch cartridge storage box.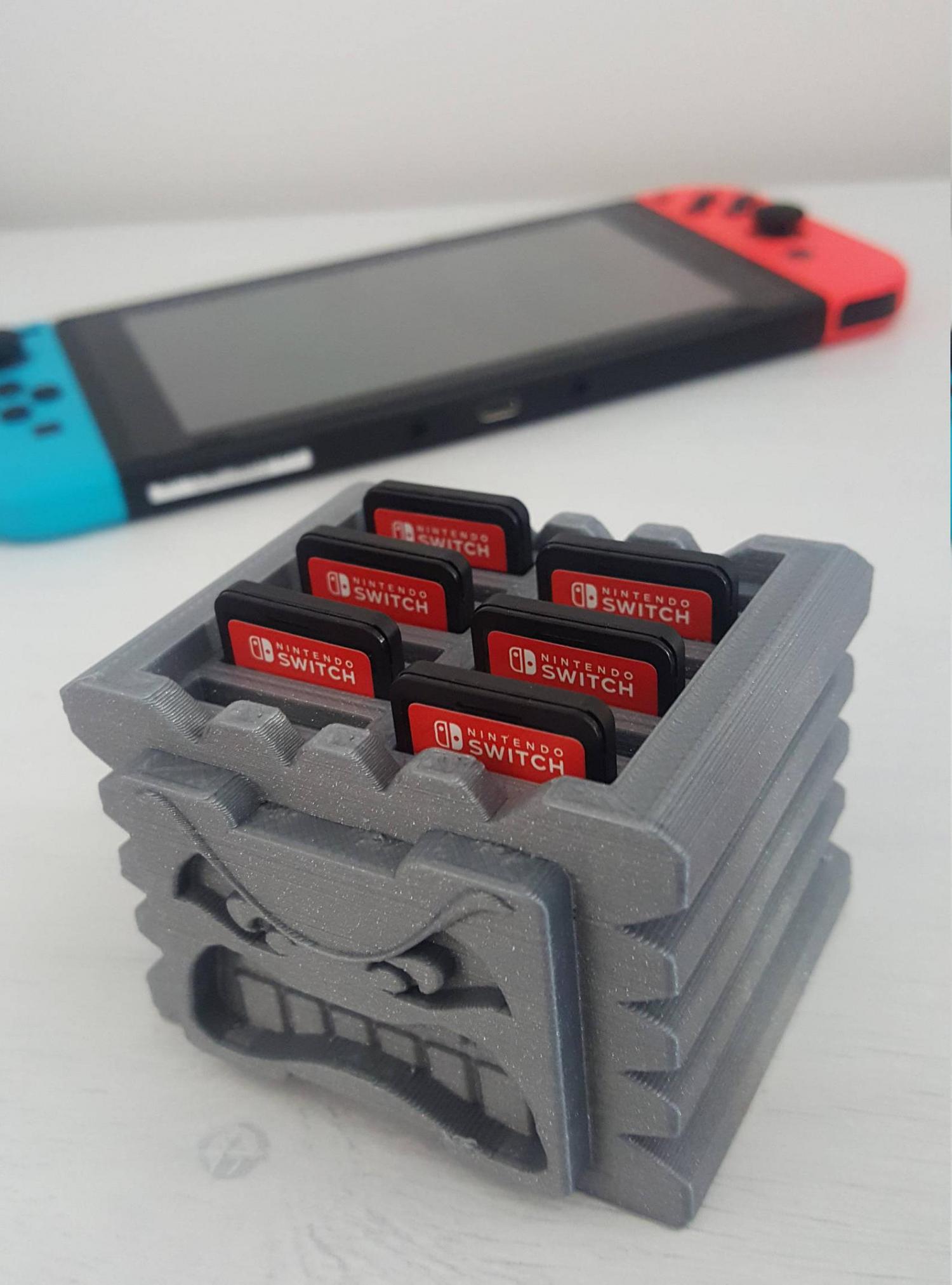 When you are ready to play again, the slot has enough clearance for you to easily grab the cartridge and take it out. This will keep your cards safe and in one place. More importantly, it looks great while doing so.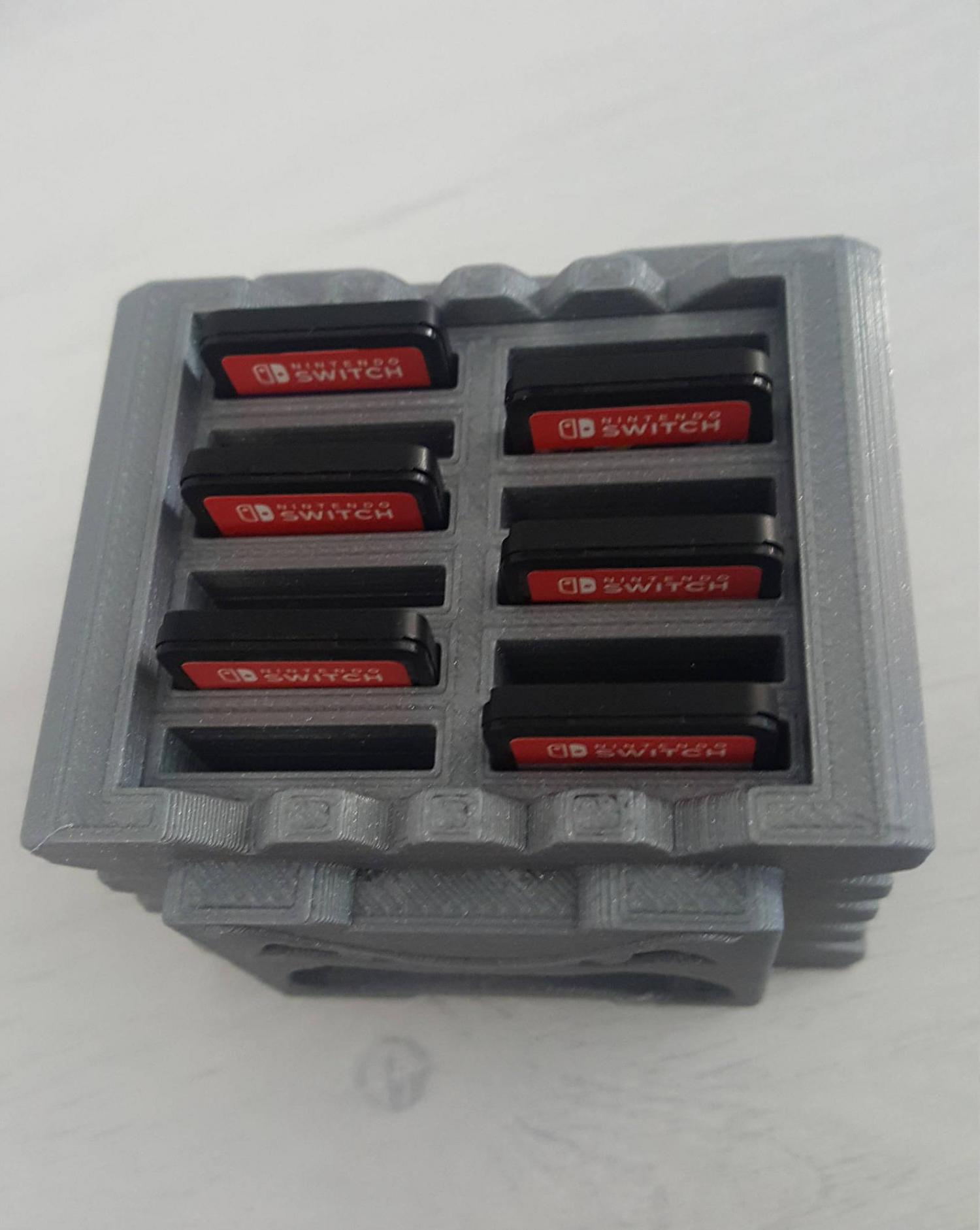 Who who love a Thwomp Nintendo Switch Cartridge Holder?
This is the perfect storage solution for anyone who grew up with Mario. The famous Thwomp enemy took countless lives from players across the world. The beauty of it is you can never stay mad at a Thwomp. Instead, you should welcome them into your gaming lair and let them hold your cartridges for you! If you have a Switch and want a fun and unique way to store your cartridges in style, look no further.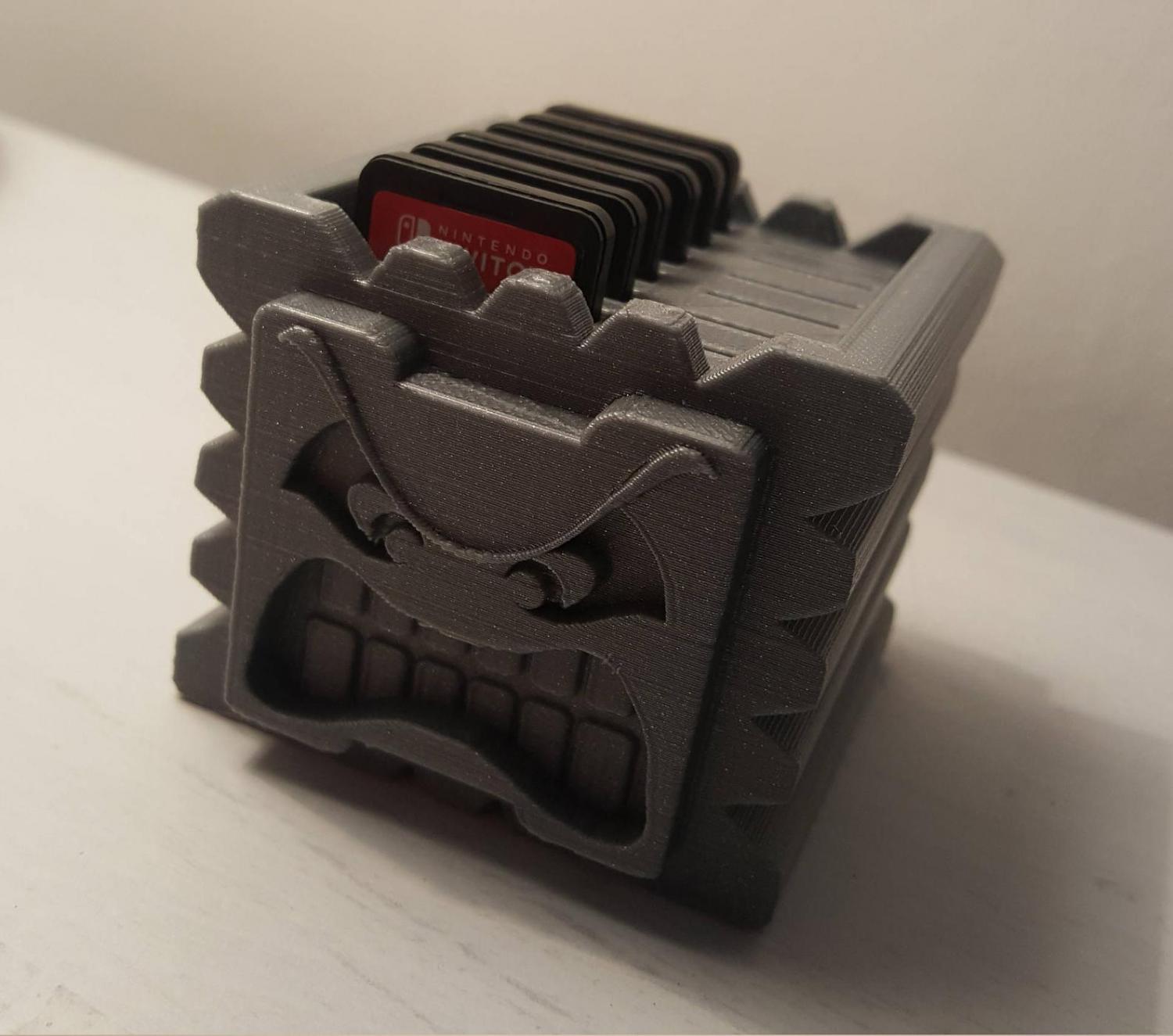 You'll fall in love with how great it looks on your shelf. It's a conversation piece that serves an especially useful purpose. It's lightweight, portable, and beautifully 3D printed. People will notice your Thwomp-inspired Nintendo Switch cartridge storage box, and they'll get jealous. The neutral gray coloring will play nicely in any room, making it the perfect gift for anyone.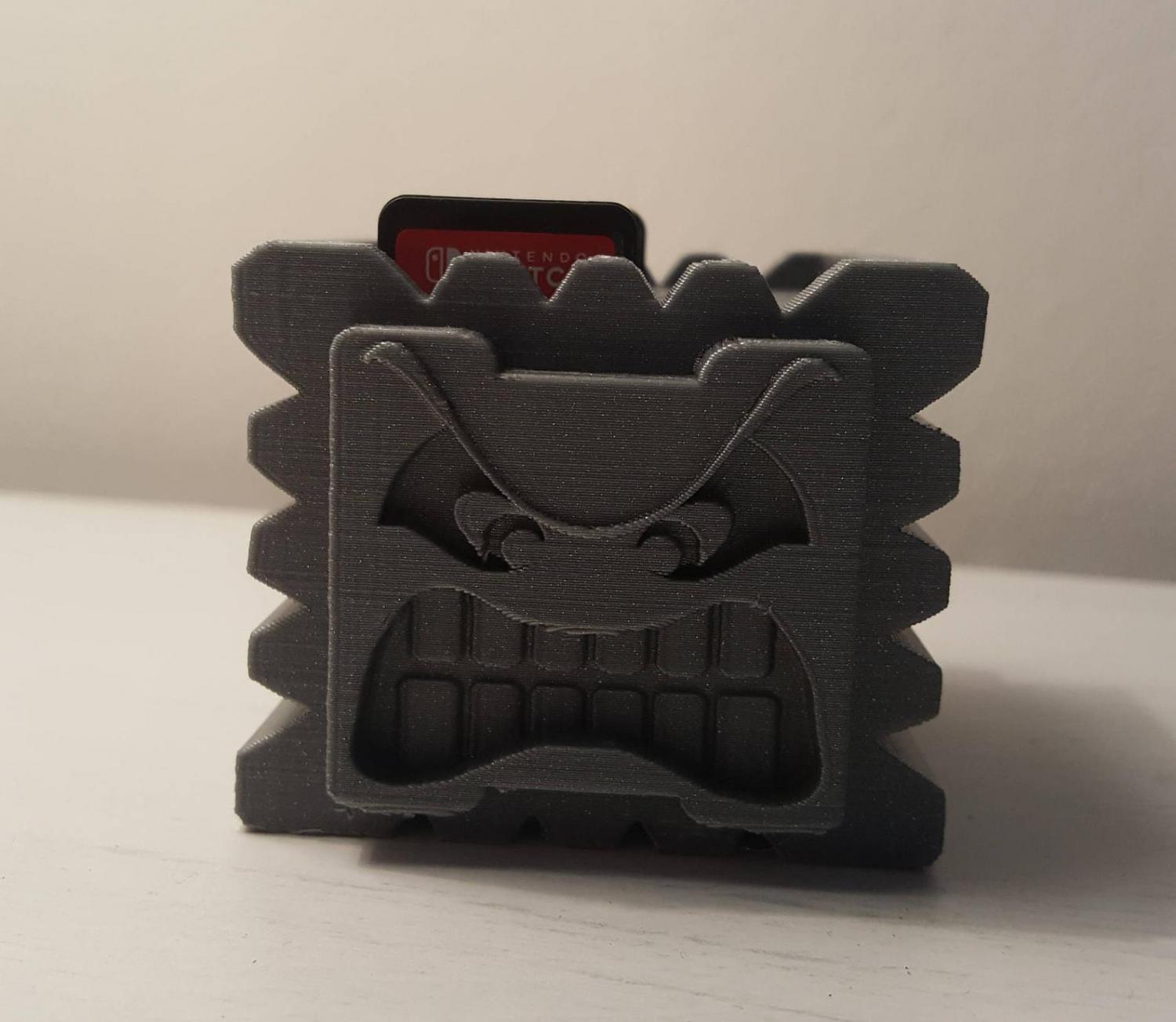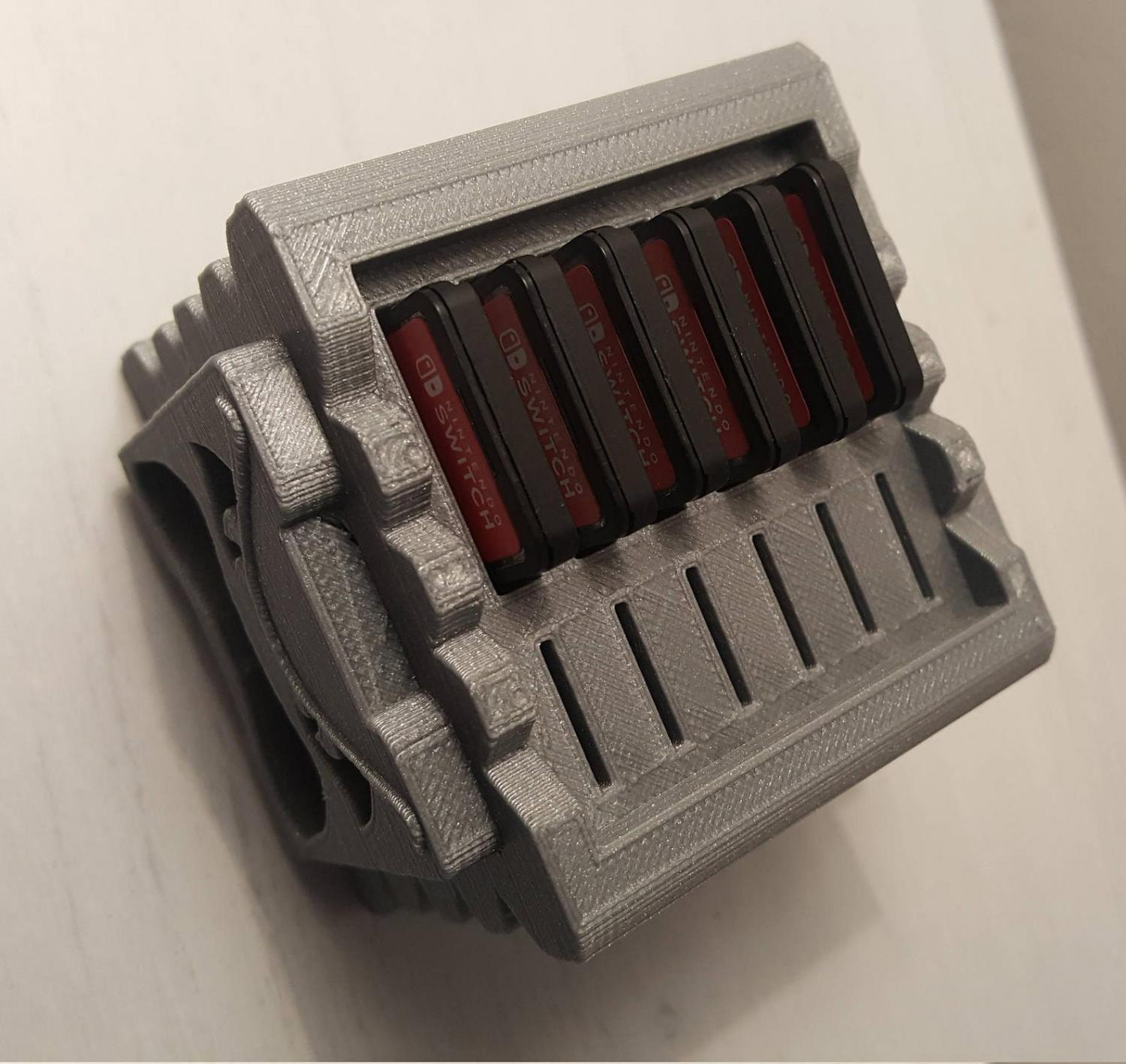 A Redditor with the username budwad created his own version of a Thwomp cartridge holder and it looks pretty incredible! He colorized the Thwomp to its true colors to make it look even more like the real thing. He even shared the CAD file which is available on Thingiverse, if you'd rather create your own version of the Thwomp switch cartridge holder using your own 3D printer.