There's Now a Dog Costume That Turns Your Pooch Into Marilyn Monroe
By Ryan on 01/08/2020 4:12 PM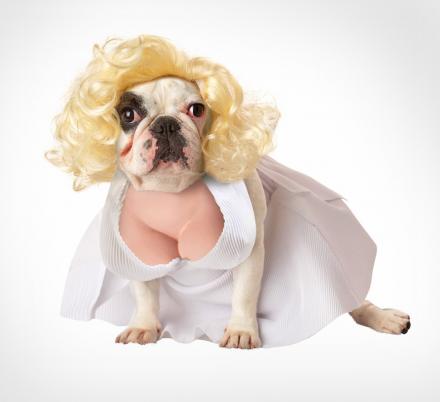 There's essentially three things that make-up Marilyn Monroe, and that small list includes a skimpy white dress, curly blonde hair, and a busty chest. Nevermind anything else, as long as you have those three essential items, people will understand what you're going for, and that's what this new dog costume helps you capture with your pooch.
The Marilyn Monroe dog costume puts your dog into a skimpy white dress, puts a curly blonde wig on their noggin, and gives them a busty chest that'll surely attract all of the other dogs attention in the vicinity. If you haven't found a costume yet for your dogs next Halloween costume, you may want to consider this one. Time is winding down, there's just a little less than 10 months until Halloween, so you should probably start planning now.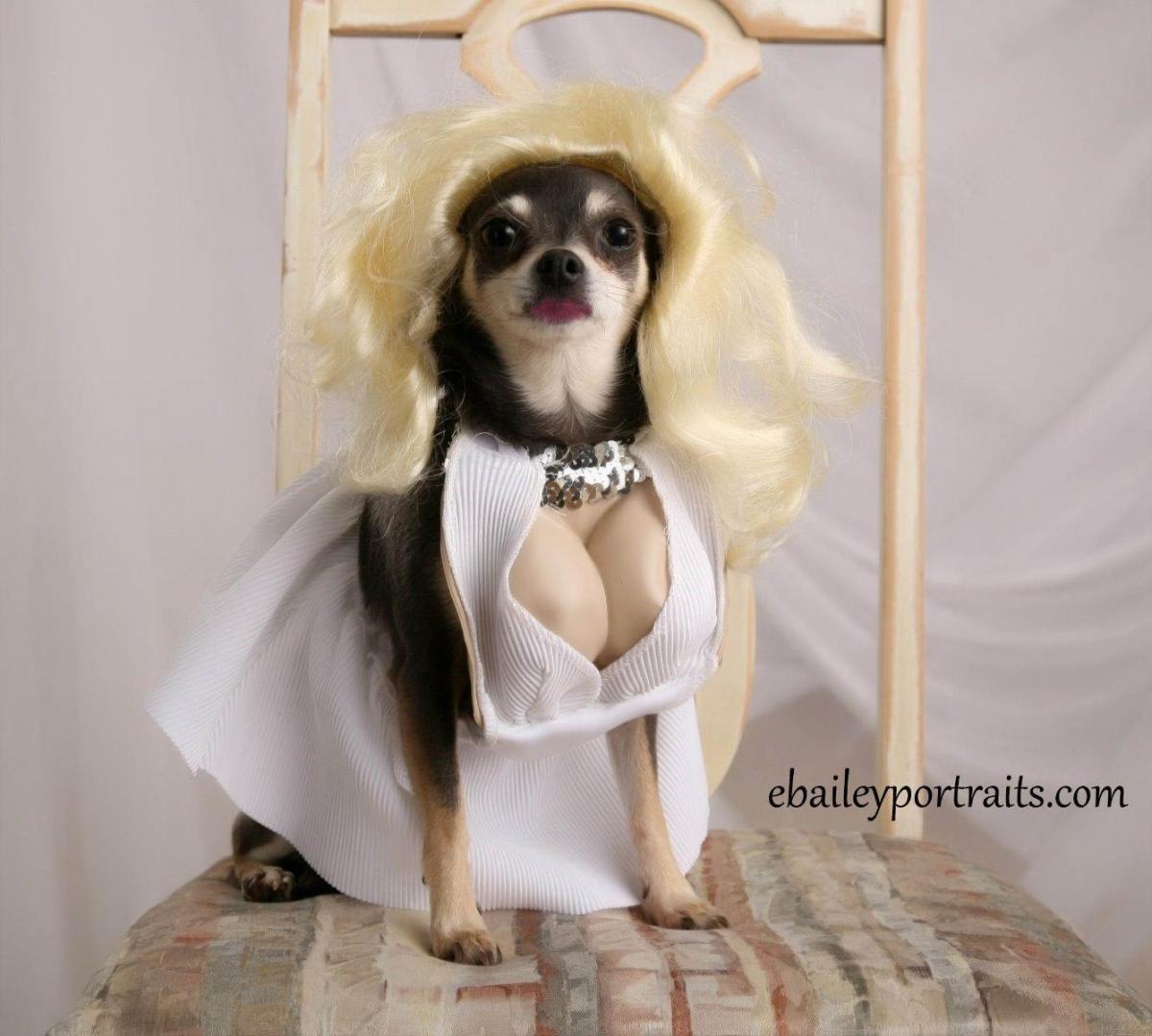 Source: ebaileyportraits.com
The Marilyn Monroe dog costume is made by the aptly named company Pup-a-Razzi, and they make a slew of other celebrity dog costumes including one's that turn your pooch into Lady Gaga, Katy Perry, Madonna, Mr. T, Michael Jackson, and more...
Get the Lady Gaga dog costume here.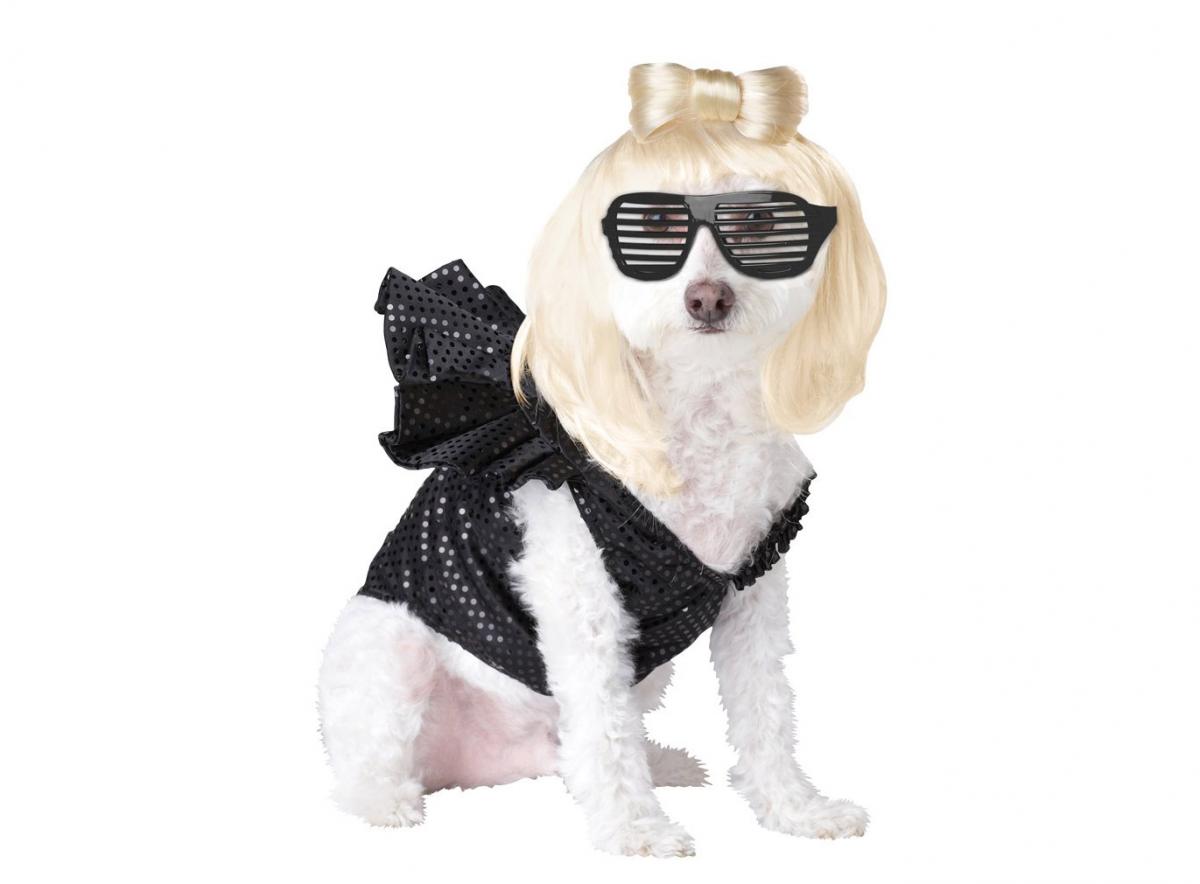 Get the Katy Perry dog costume here.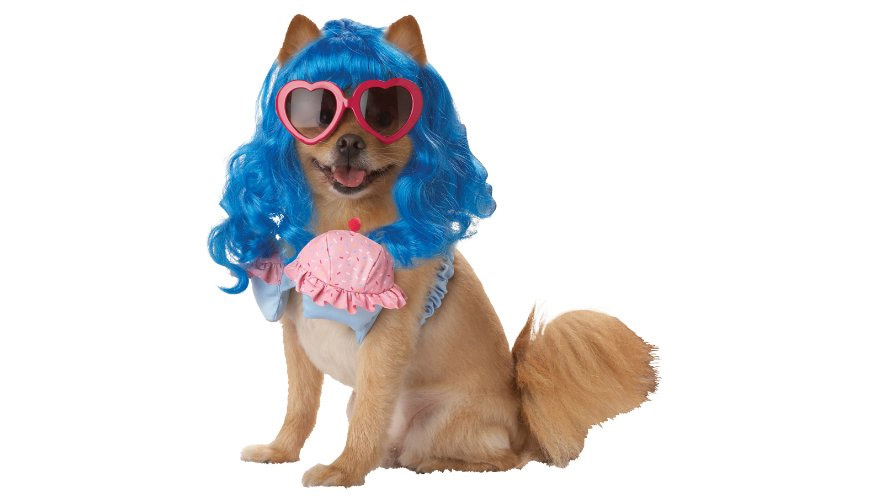 Get the Madonna dog costume here.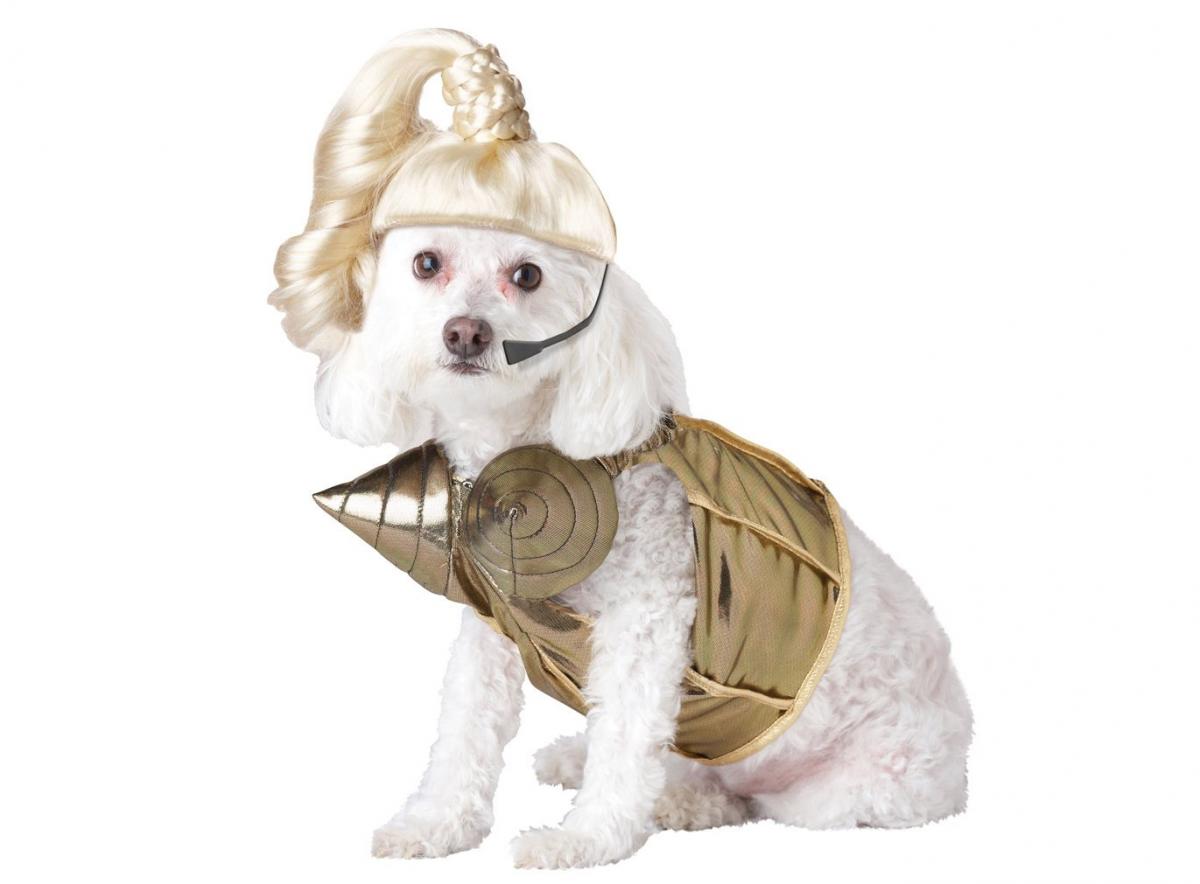 Get the Mr. T dog costume here.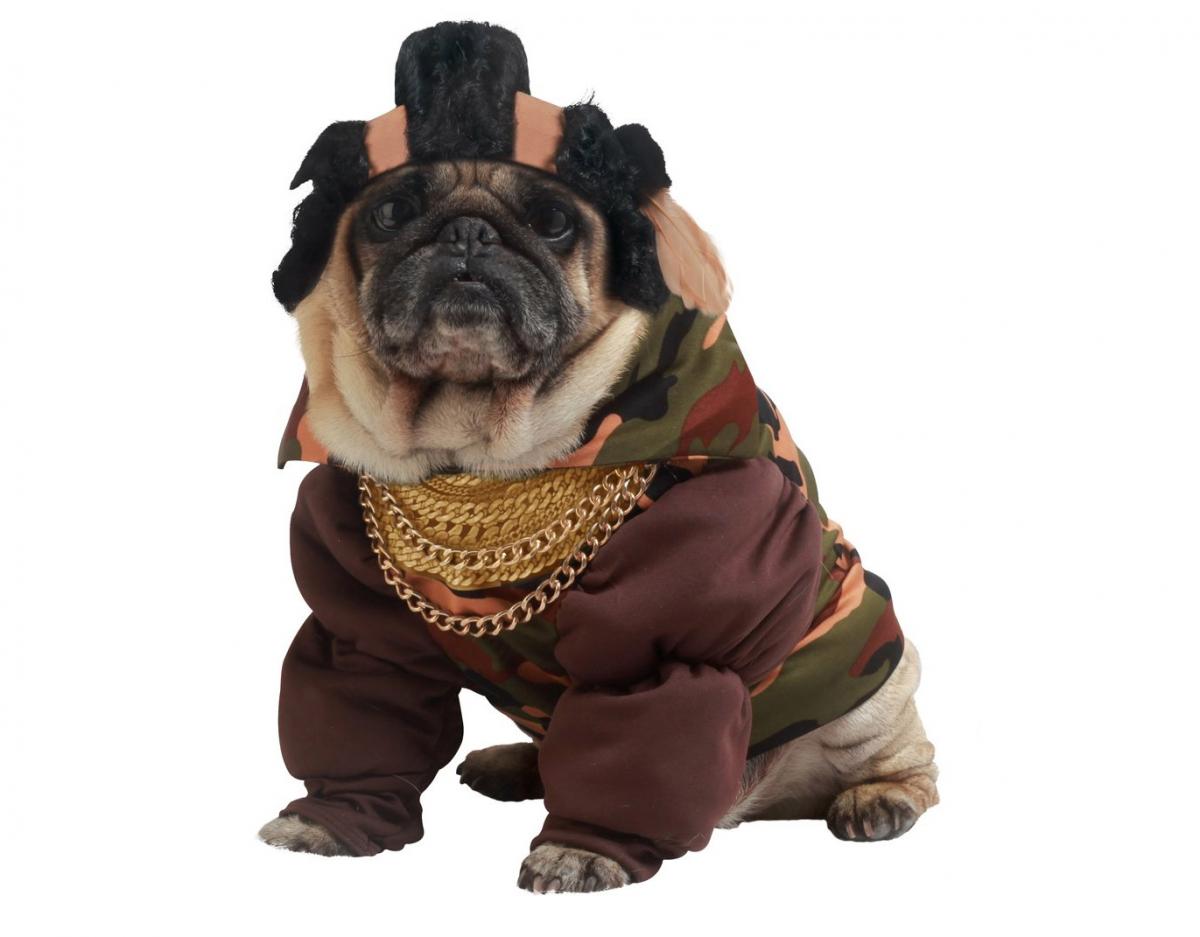 Get the Michael Jackson dog costume here.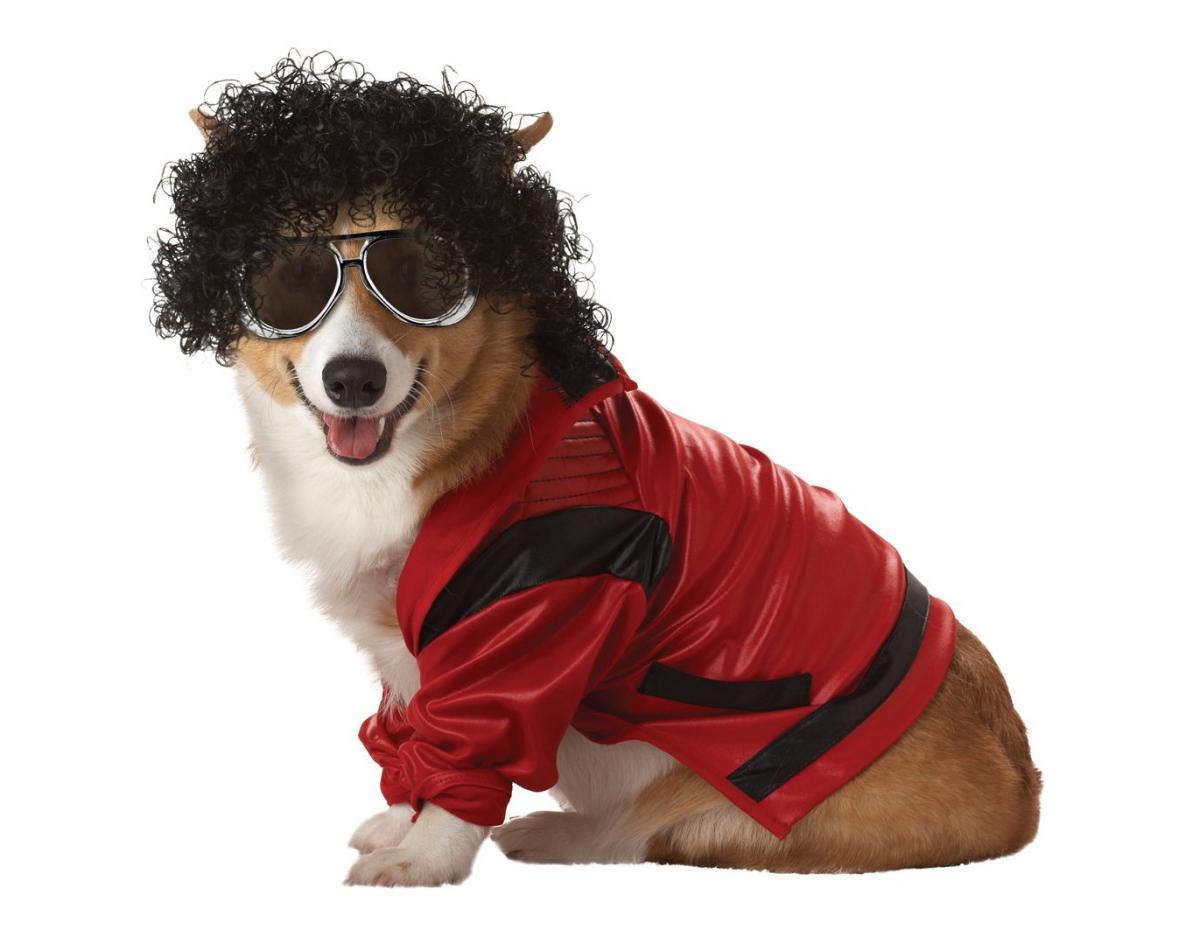 The hilarious Marilyn Monroe dog costume comes with a platinum blonde wig, and a sexy white dress with the cleavage attached right to the dress. Plus, it's made from 100% Polyester material. Aptly named the Silver Screen Starlet Dog Costume as not to infringe on any trademarks, copyrights, or likenesses, the costume should be used for dogs only, so stop thinking about putting your baby in one of these!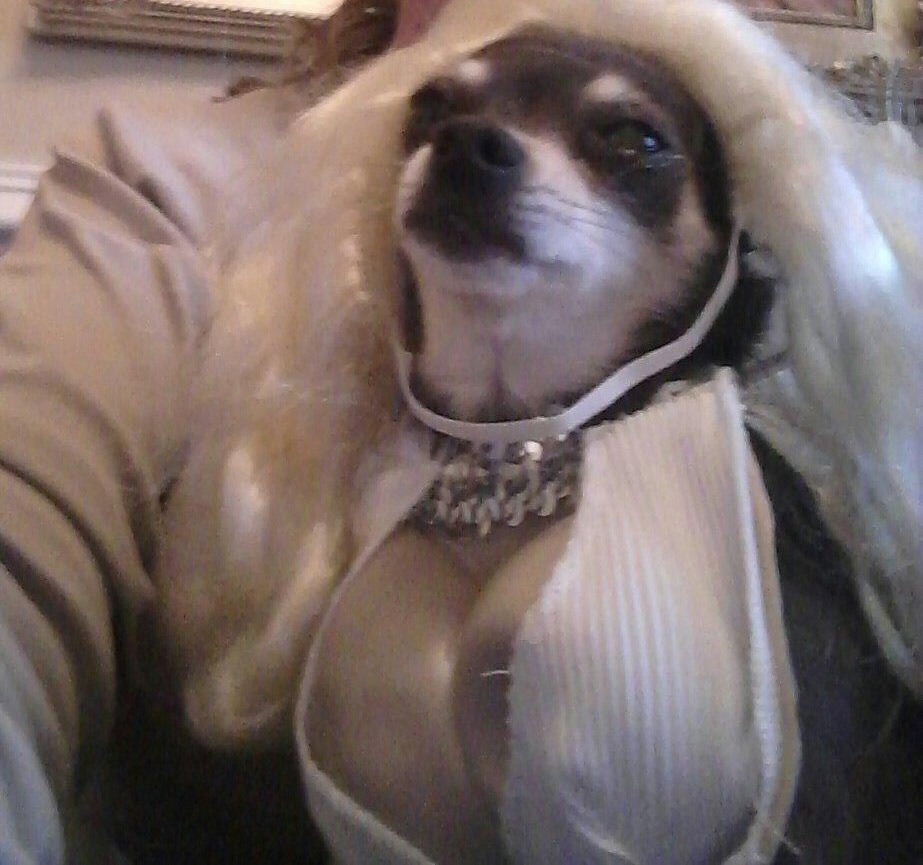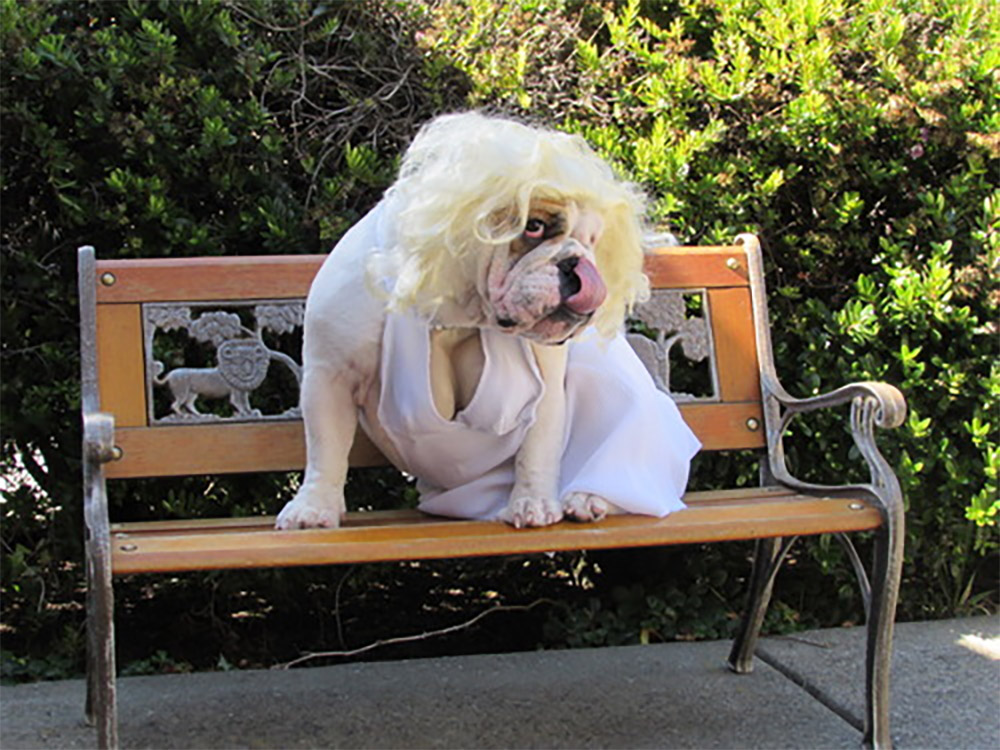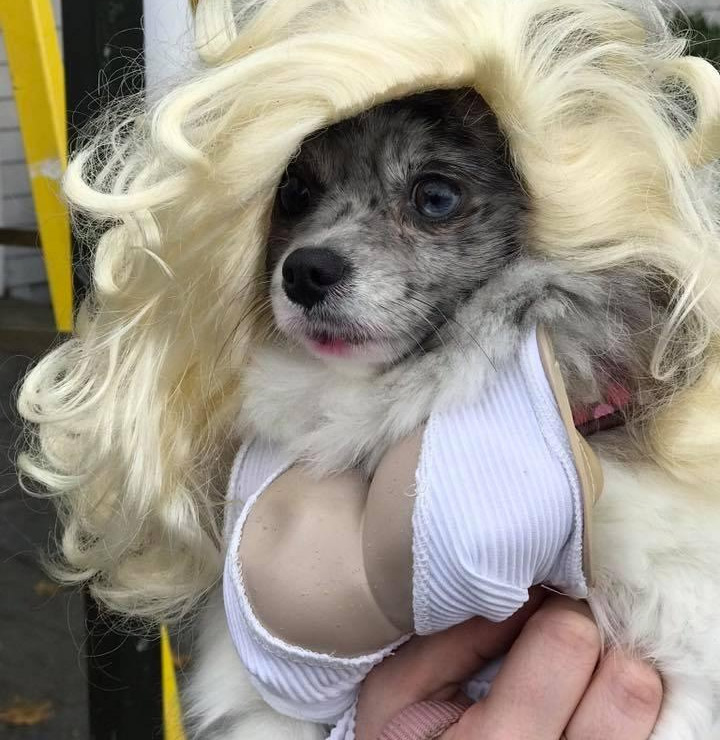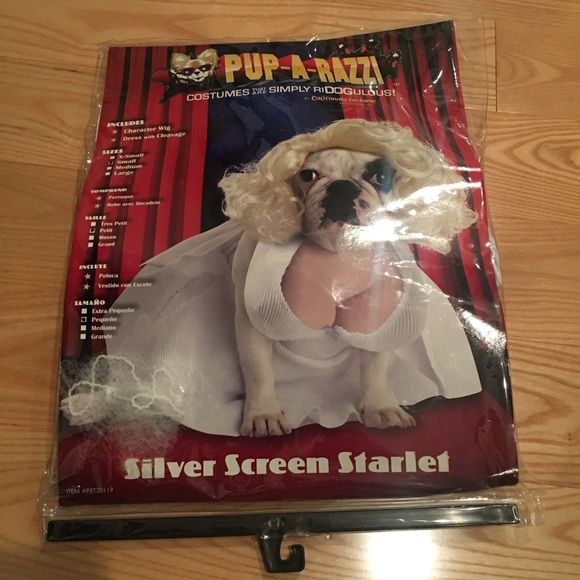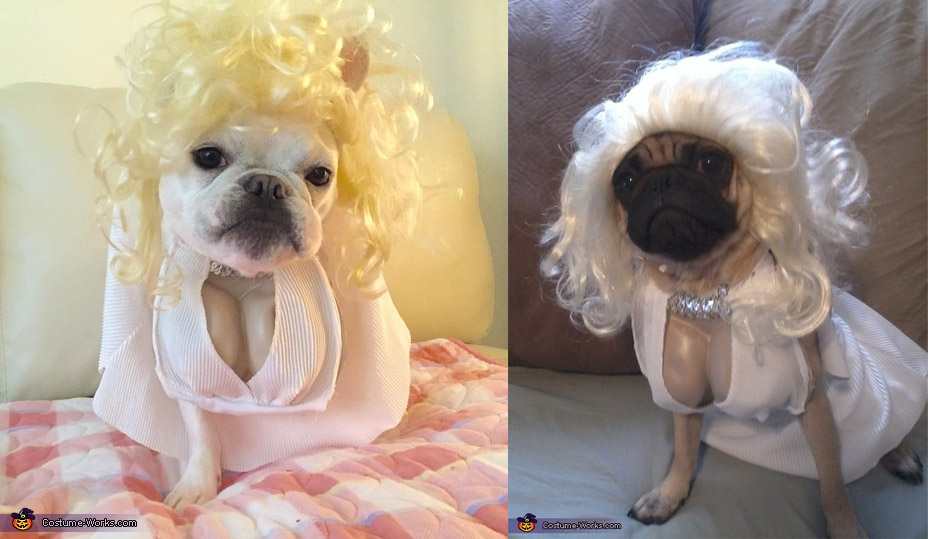 Image credit: Costume-works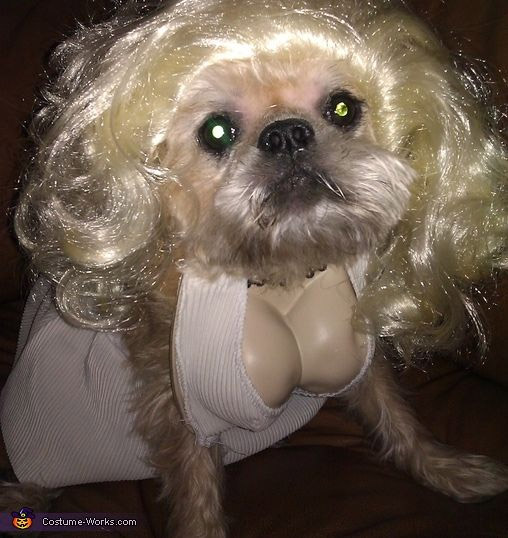 Image credit: Costume-works